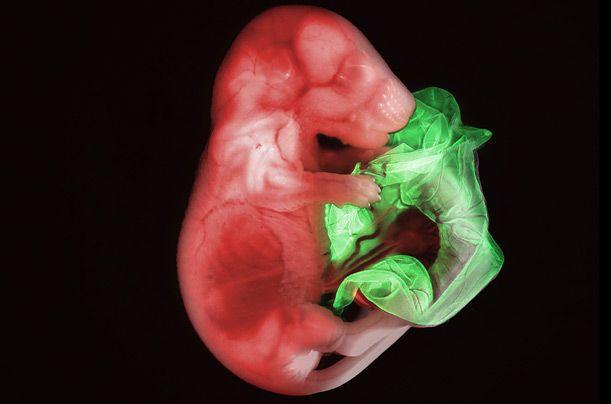 17-fold increase in the Mouse Embryo placenta at the last stage.
First place in the competition photographers Small World, conducted by Nikon. At the competition includes photographs, visible only through the lens of a microscope.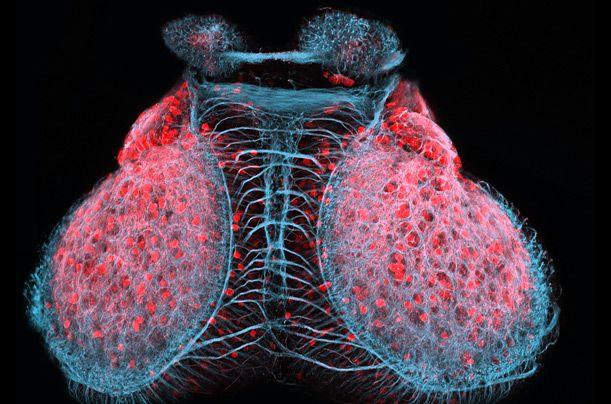 Runner up. Brain zebrafish embryo (zebrafish) three days old. Increased 20 times.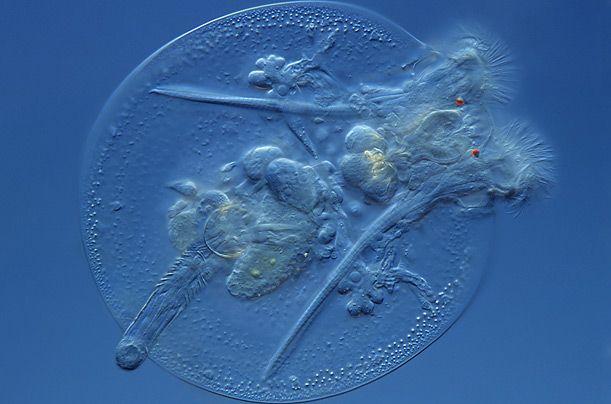 Third place. Rotifer - microscopic marine animal magnified 400 times. From a series of portraits of microorganisms.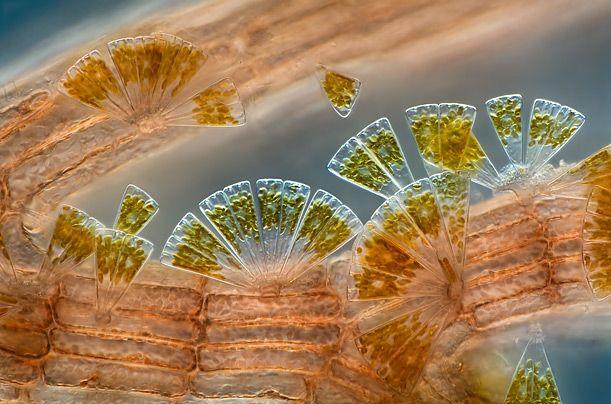 In this photo marine diatoms (a type of phytoplankton) are connected to polysiphonia - red algae. Zoom - 100x.