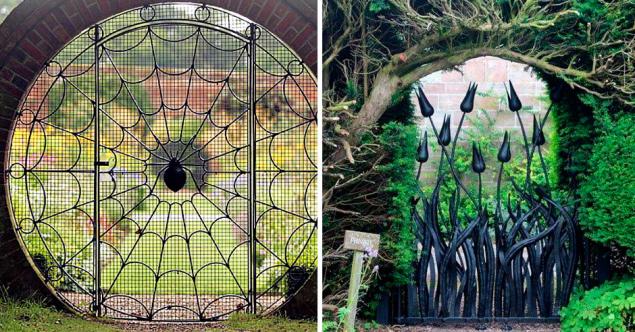 Making the gate is not less important than the design of the entire fence: it's the door, and the door must comply with the spirit of the living space and set on a nice way. Wickets from our collections look like magic door in a fairy tale and show how the owners love their home. < Website shows the reader the most cute and original garden gate.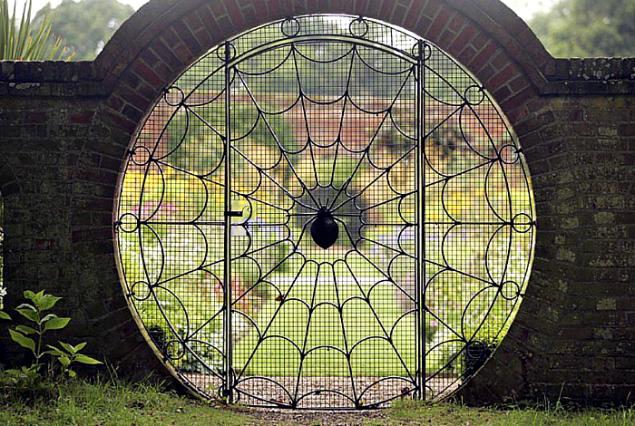 Web
Photo source:. Novate.ruOriginalny design forged gates, made in the form of a large round web spider
garden tool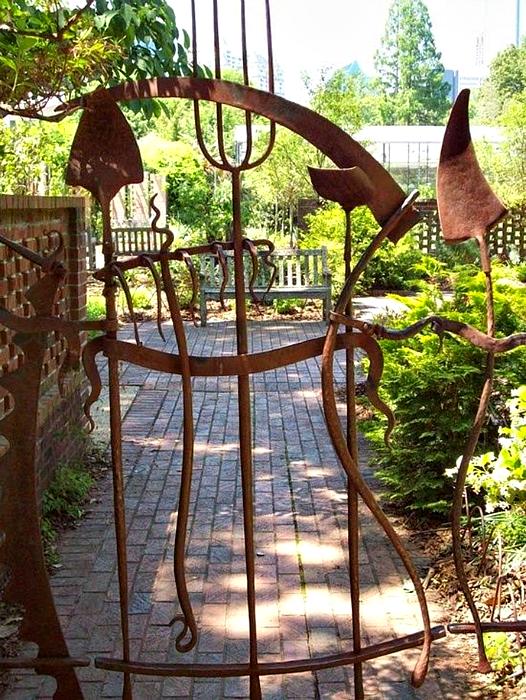 Funny forged gate, which is ideal for decorating the fence hardworking summer resident.
Floral motifs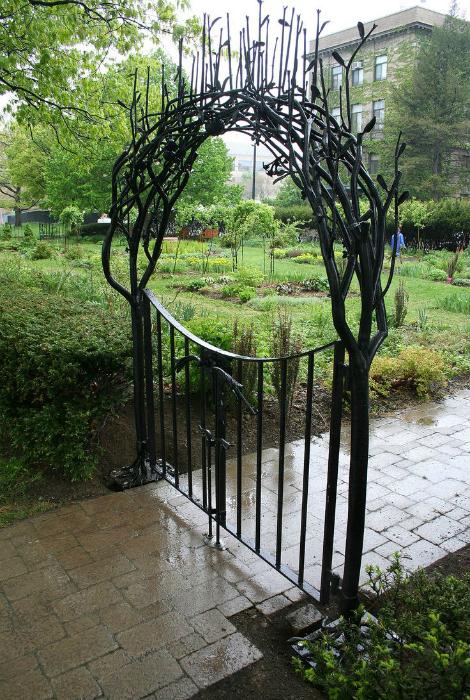 Fine metal gate decorated with a beautiful wrought-iron arch, imitating the interlaced branches of the trees.
Old door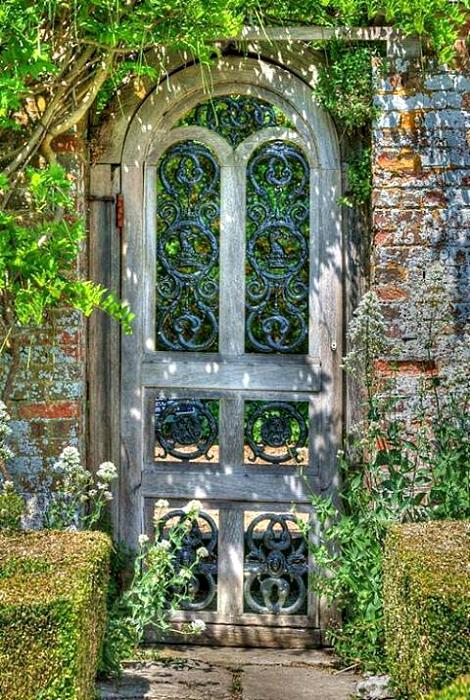 Luxury old door perfectly - a great alternative gate or gates. Best of all, such a door will look combined with a massive brick or stone fence.
Trees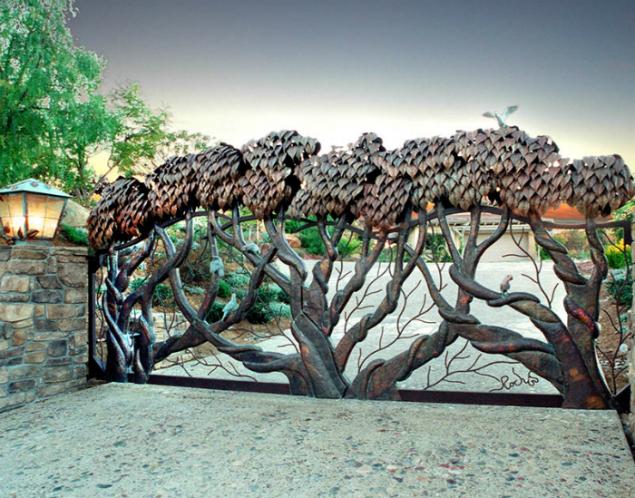 The massive metal gate decorated with wrought-iron figures of trees with voluminous crowns.
Arch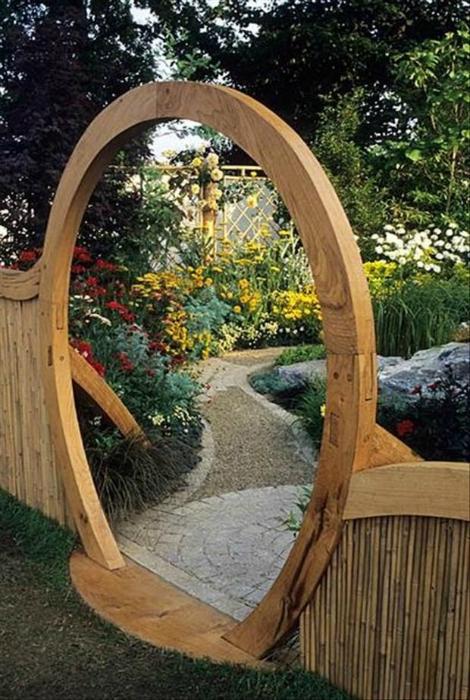 Round arch made of wood - the perfect solution for the hospitable hosts
Peacocks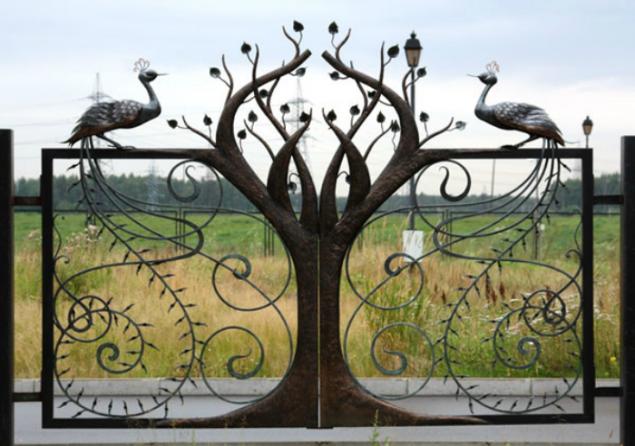 . The magnificent gates, decorated with wrought fantastic figures of wood and peacocks.
Mosaic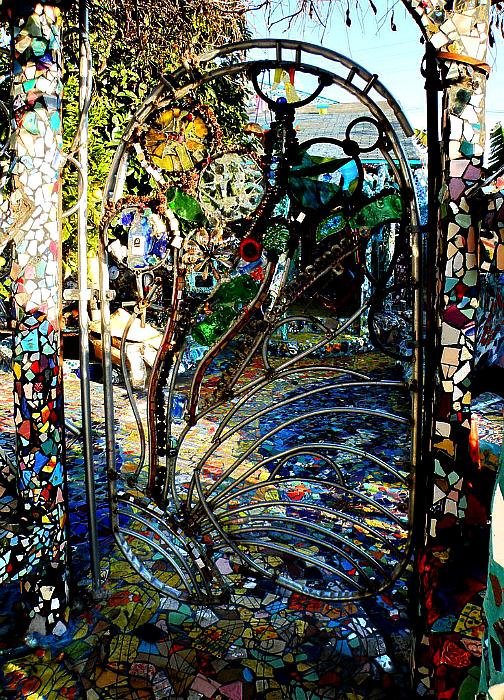 The gate, decorated with colorful mosaics and wrought, will be a memorable part of all area.
Pencils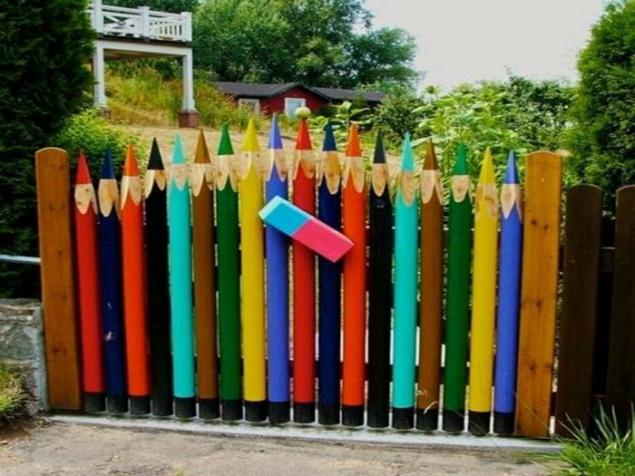 Charming wicket in the form of colored pencils will look harmoniously combined with the low wooden fence.
Bike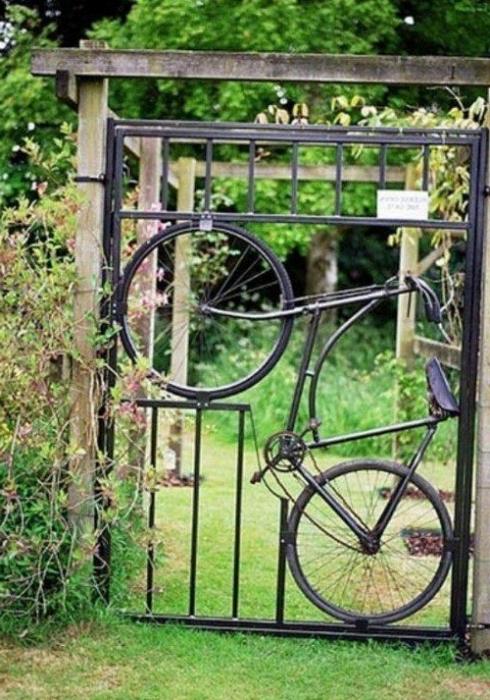 An ordinary metal gate decorated with a real bike.
Suburban tools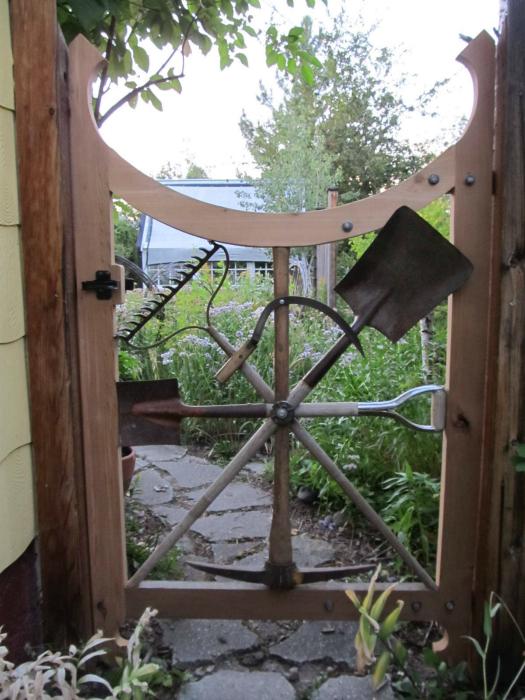 A vivid example of that old garden tools can be original decoration ordinary wooden gate.
Flowers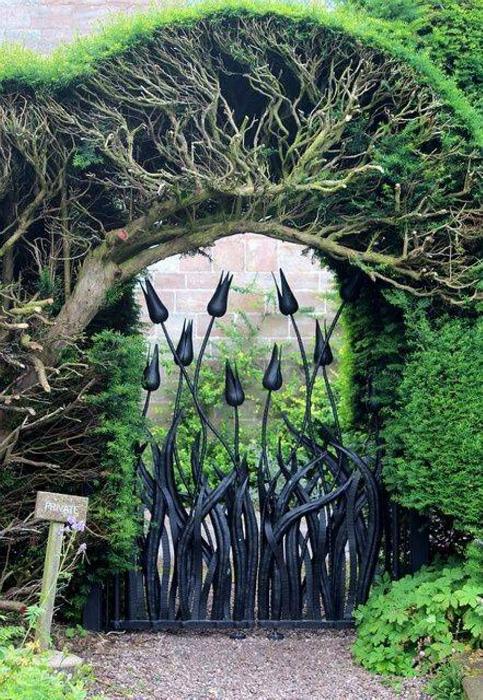 Exquisite wrought-iron gate with figures in the form of flowers under a thick arch of living plants.
Forged patterns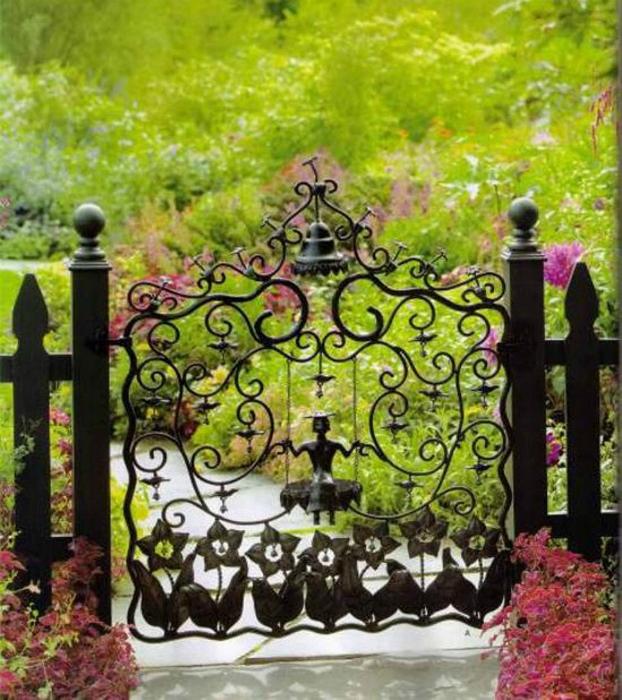 Charming metal gate with wrought patterns will be perfectly combined with any wall.
Artwork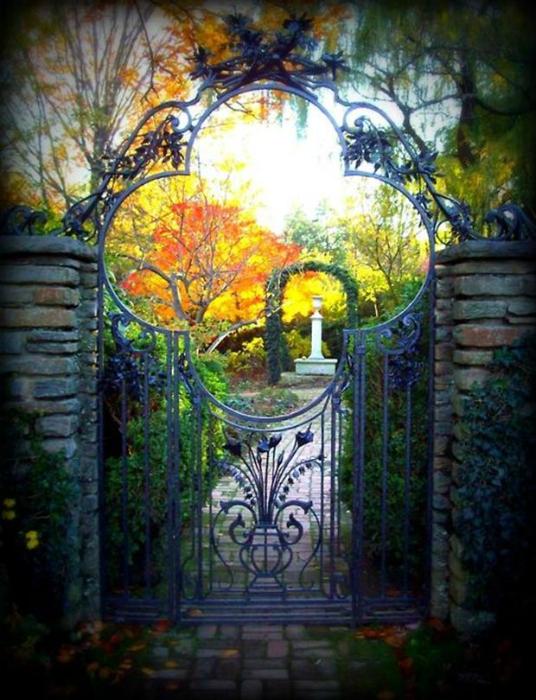 The magnificent wrought iron gate into the garden, characterized by original design.
Cabbage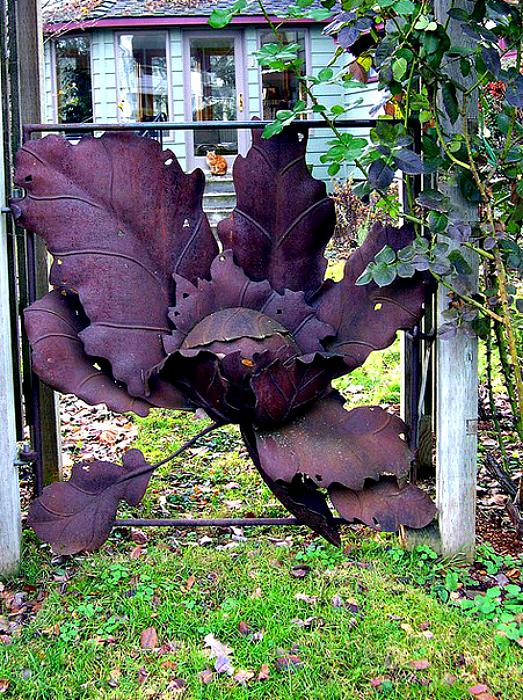 Realistic sculpture in the form of cabbage has become a unique decoration of the most ordinary metal gate.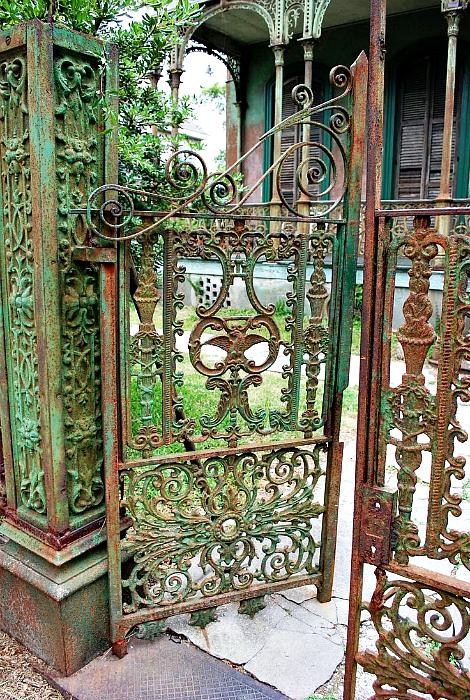 Vintage
Charming fence with a gate in vintage style.
Openwork patterns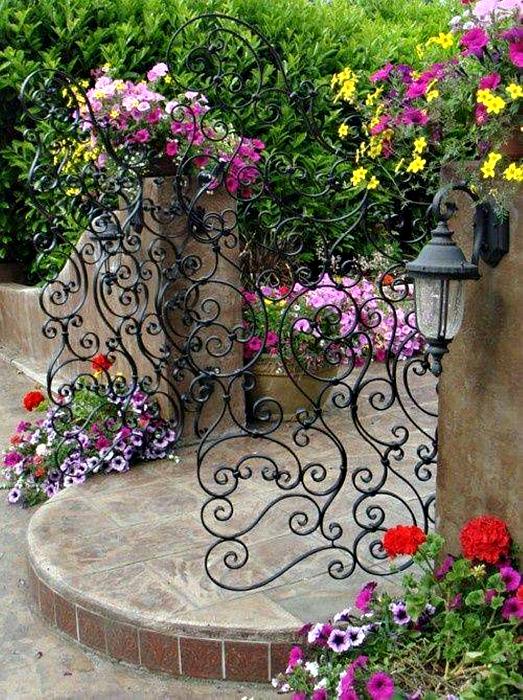 The magnificent wrought-iron gates that despite the heavy stuff look like fine lace.
Mysterious door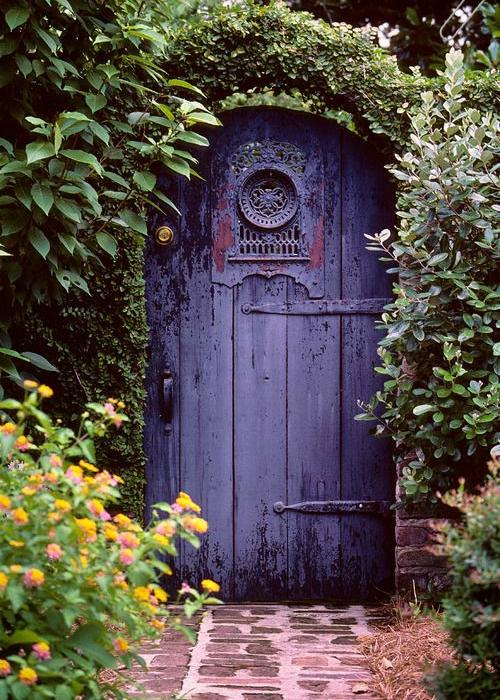 Solid panel doors to the garden -. That is necessary for the peace and solitude lovers
Glass inserts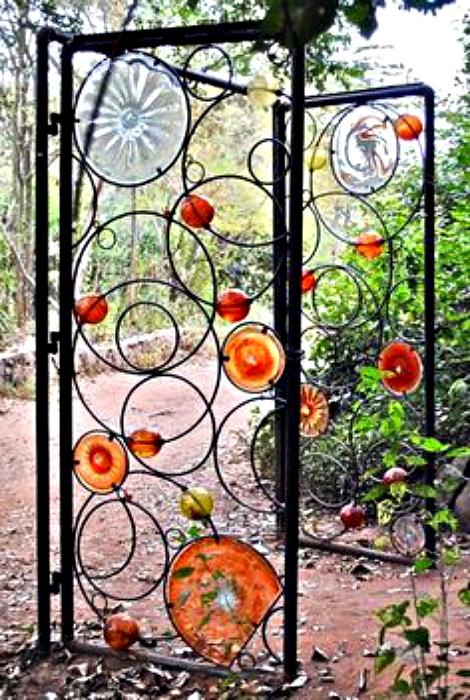 Amazing wrought-iron gates, decorated with inlays of stained glass.
via www.novate.ru/blogs/110616/36749/