Lenovo has demonstrated a very interesting development - the "smart» Smart Lifestyle F2 sneakers. The novelty is demonstrated by Lenovo Tech World Conference.
"Brain" sneaker center stands a tiny chip Intel Curie. This hardware module is highly integrated low power 32-bit microcontroller Quark, 384 Kbytes of flash memory and 80 Kbytes of memory the SRAM, wireless adapter Bluetooth, 6-axis sensor is combined with an accelerometer and a gyroscope, as well as the battery charging unit.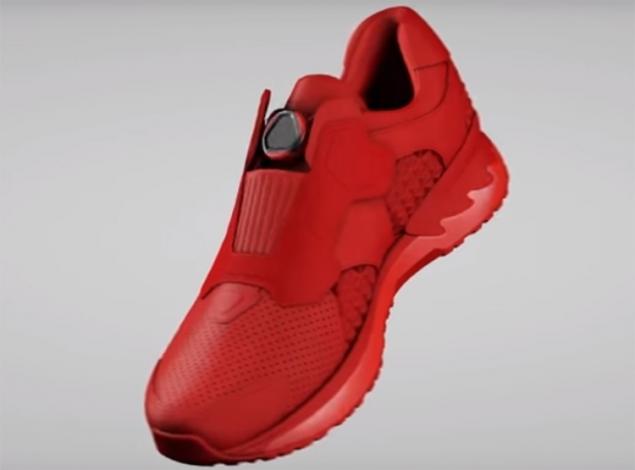 "Smart" shoes can serve as a fitness tracker. In particular, counted calories burned, pace, distance and other factors. Data can be transmitted to a mobile application for smartphone.
Another area of ​​use of sneakers - interactive sports and fitness competitions. In this case the shoes can serve as a controller for supplying command.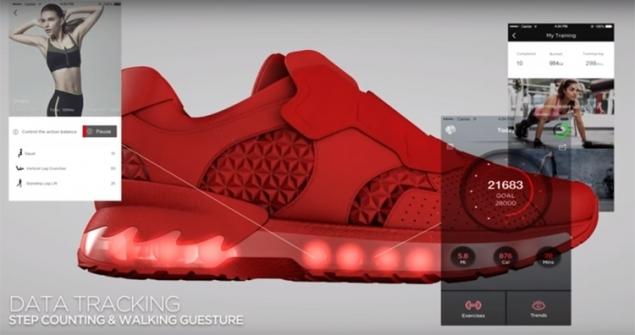 Sneakers are endowed with LED backlight. Built-in battery can be recharged wirelessly through a special panel.
Currently, Smart Lifestyle F2 - a conceptual development. Show "smart" shoe on the commercial market is not planned.