It looks like police stations, without knowing it, arrange factory Internet star, laying in shots violators network. So, probably, the guards could hardly assume that the 24-year-old American Sarah Seawright will be the heroine of the web due to the photo taken after her arrest. The girl has already awarded the title of "the most beautiful, the criminals».
Beauty of Arkansas came to the police due to appear in court on a charge of dangerous driving. Sarah had to pay a fine of $ 365. Note that in the police station, she is not the first time - 4 years ago, it has already become a party to an armed robbery. As part of the crime charming "Bandidas" stated that she offered to drive a friend, in the meantime, sitting in the backseat of her arms began to threaten the passenger, and after the man hit on the head and robbed. For this crime Sara was charged with rape, kidnapping, robbery and resisting arrest. Two years later, she was sentenced to five years' probation, and her associates were not so lucky: he was sent to prison for 10 years
. While she enjoys the freedom and shares with Facebook subscribers screenshots of social networks, where enthusiastic bloggers make her compliments. It seems that Sarah did not expect an unpleasant visit to the police turn back the glory for it.
Recall that this is not the first such story. In 2014, California police overnight glorified in the same way 32-year-old Jeremy Meeks, who was convicted for possession of weapons. The response was unexpected: a day picture blue-eyed bandit already collected 60 thousand likes and over 16 thousand comments. Women subdued appearance attacker refused to believe that he could break the law. Later, due to such a wide publicity, bright appearance holder was mitigated punishment, and even was offered modeling contract!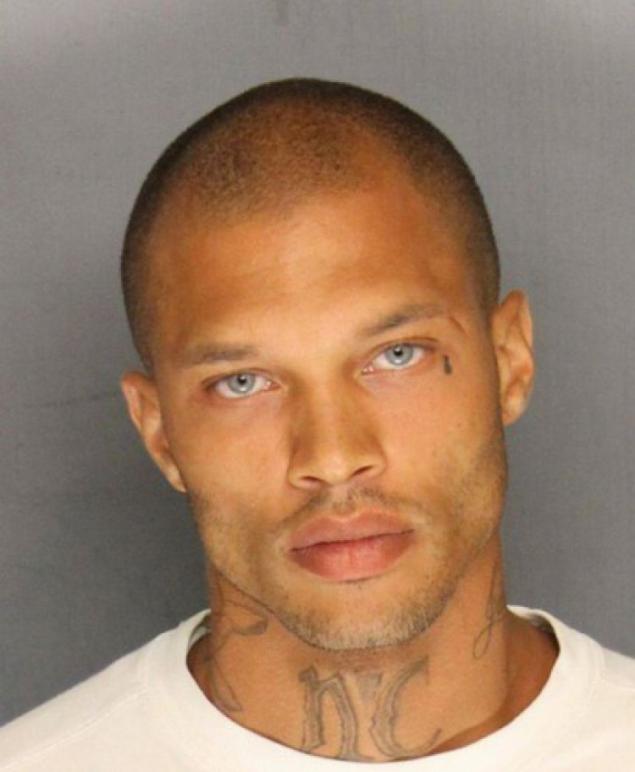 Loading ... Loading ...
Liked? Share with your friends!
Loading ... Loading ...