Ceremony "Oscar" - one of the most important social events of the year and every time many celebrities just withdrawn the soul on the red carpet, hitting spectators as the stunning and terribly tasteless and ridiculous outfits. This year, the 88th ceremony of "Oscar" Awards held February 28, 2016 in the theater "Dolby", Hollywood, Los Angeles, where traditionally gathered the cream of society and shown what is capable of their own imagination and fantasy of their stylists .
Let's start with the best and the first contender for the title of the most stylishly dressed star ceremony "Oscar" was
Naomi Watts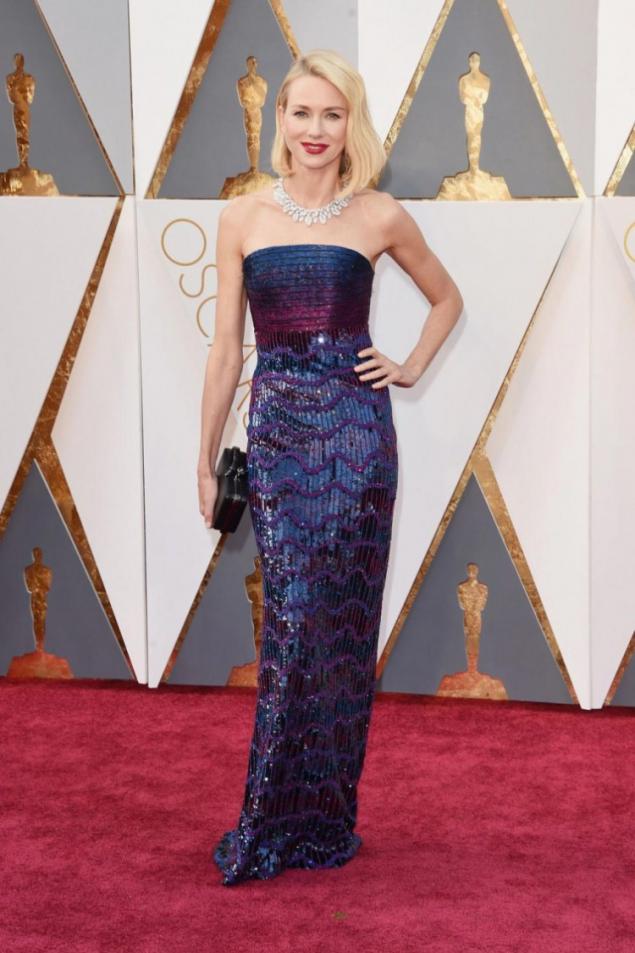 Sequins continue to gain wardrobes and conventional, and star fashionistas dress and Naomi Watts - a great confirmation of the fact that this trend is perhaps the best of the evening fashion trends

Margot Robbie
.
Another star, choose a dress with sequins - Margot Robbie. The actress looked really luxurious, creating a harmonious way

Jennifer Garner in the style of "Golden Hollywood».

Divorce is wrong with her husband Ben Affleck Jennifer Garner definitely I went benefit: to "Oscar" ceremony, the actress once all flowering appearance and elegant black dress with bare shoulders and asymmetrical top

.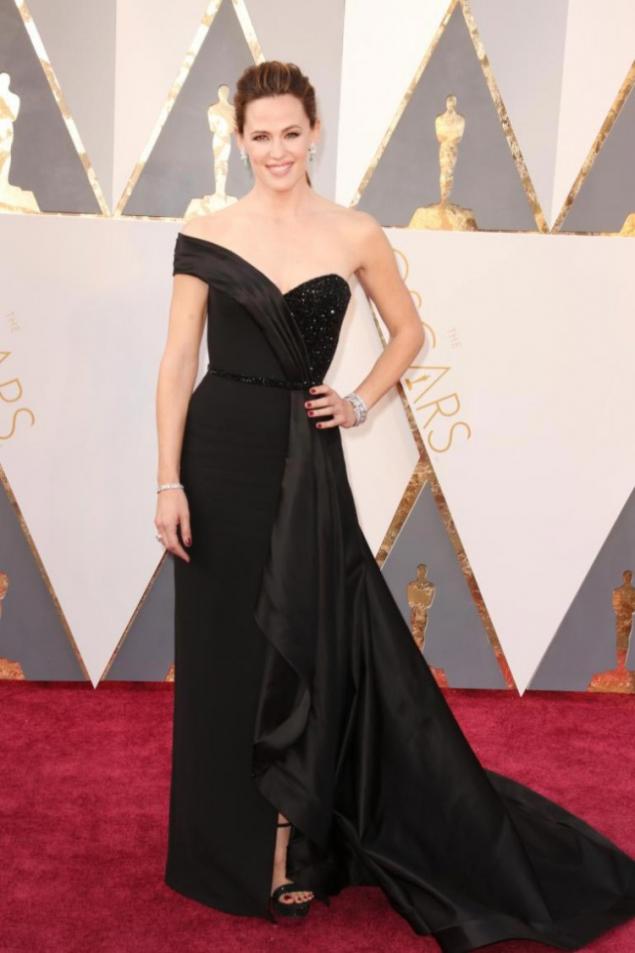 Cate Blanchett

A lover of unusual outfits, Cate Blanchett has traditionally been true to its original taste and not lost: in soft turquoise dress, decorated with flowers, an actress and she was like a gentle spring flower

Sofia Vergara
After the wedding with Joe Manganiello Sofia Vergara style has changed for the better: the actress began to choose more elegant and classic outfits, perfectly combined with its bright appearance

.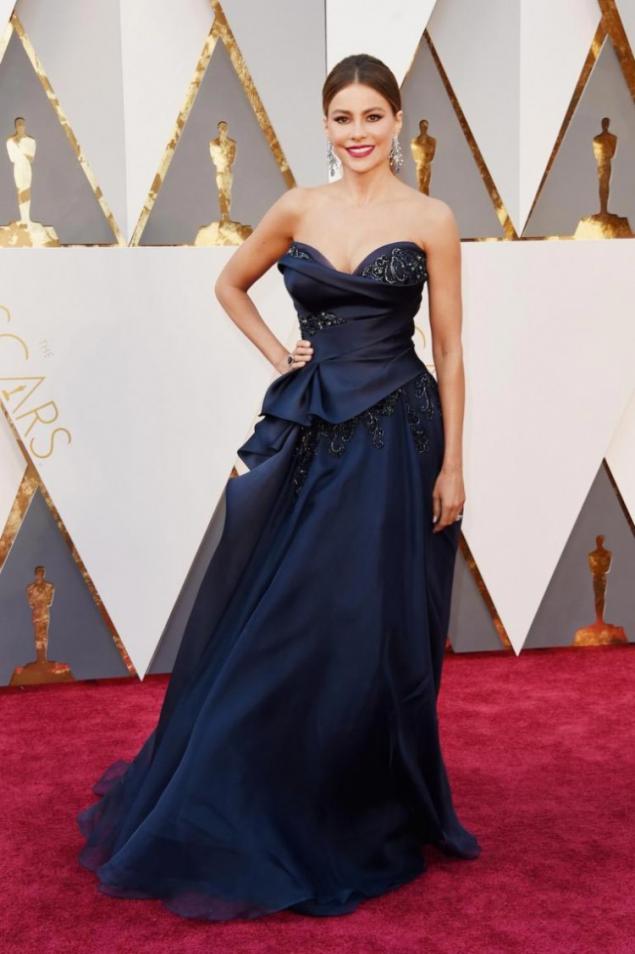 Brie Larson

One of the award winners actress Brie Larson has a chance to become triumphant in the best outfits list. The star chose a dress in linen style, concise cut which compensated saturated bright colors and original belt.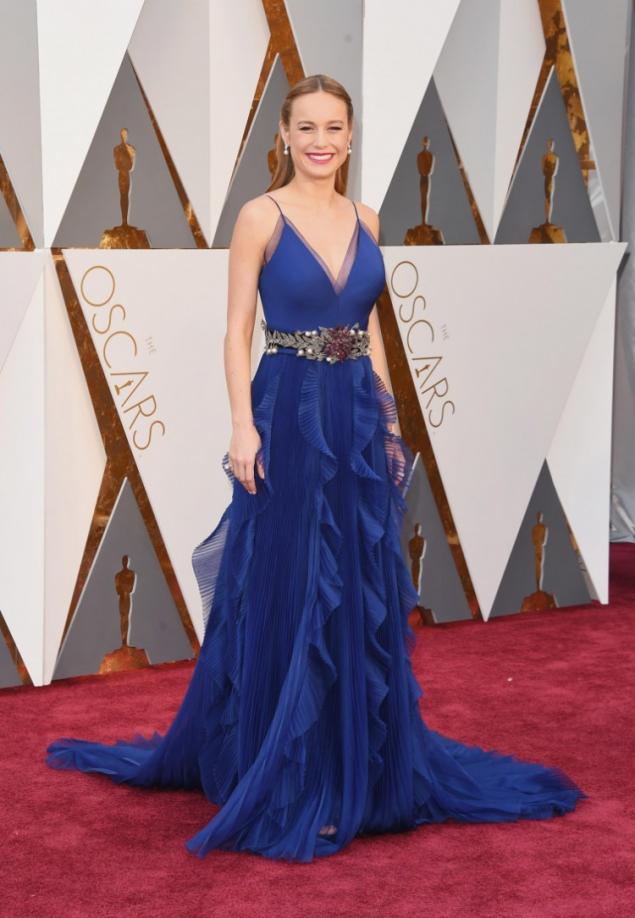 Isla Fisher

With spring mood for the award arrived and Isla Fisher: actress posed for photographers with a feminine dress with a floral print actual

.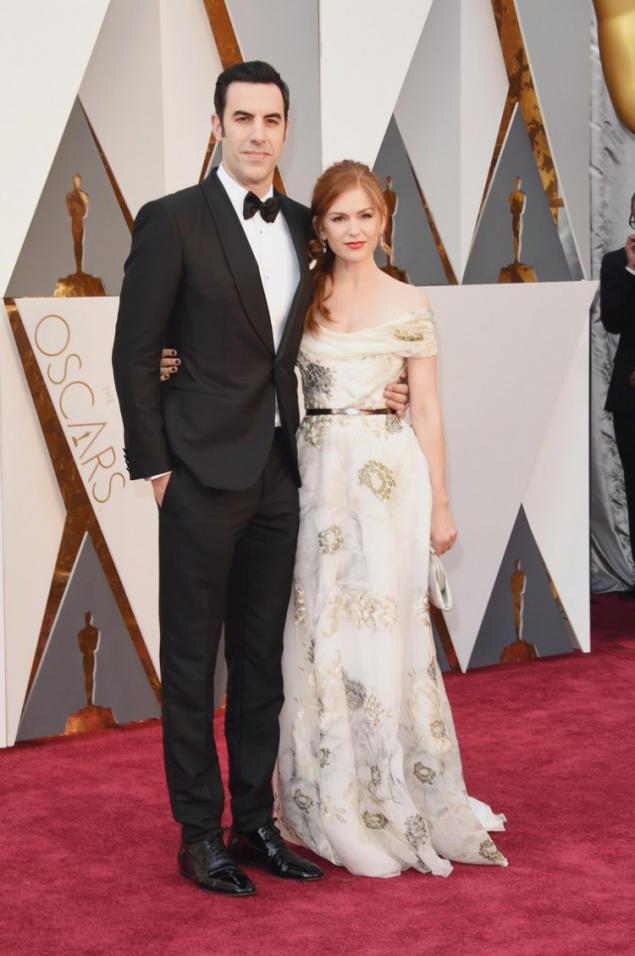 Jennifer Flavin

Sylvester Stallone's wife, 47-year-old Jennifer Flavin once again proved that look chic at any age and it is not necessary to select this extravagant or overly provocative outfits. The actress chose a succinct dress in linen style, not dull-looking thanks to draping and cut. Image harmoniously complemented the gold accessories.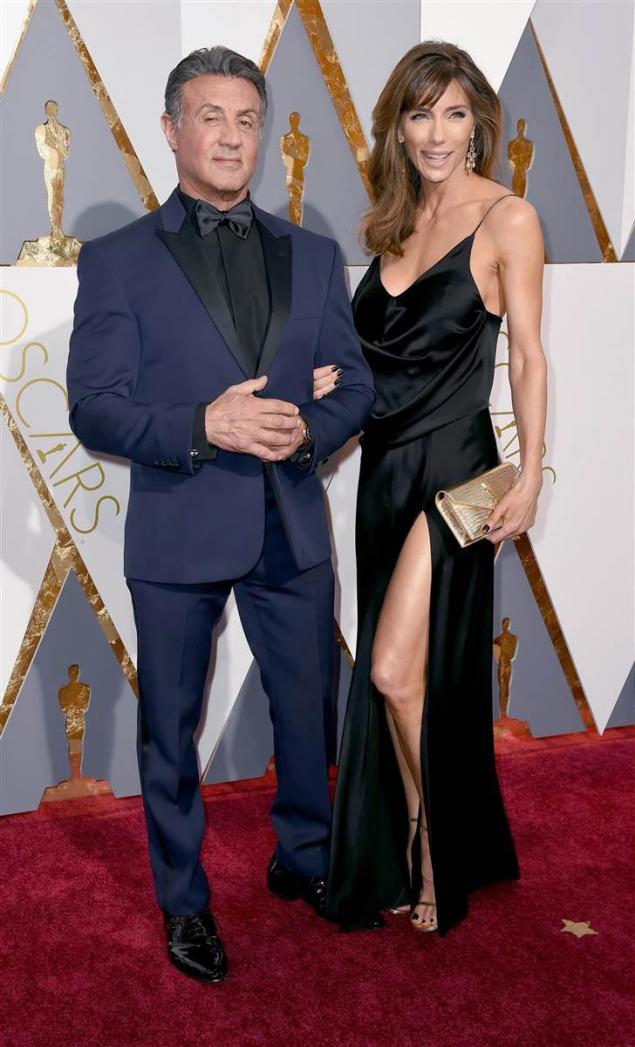 Jennifer Lawrence

Jennifer Lawrence has ceased to experiment with questionable outfits (in which the actress also regularly fell on the red carpet) and opted for an elegant black dress and air.

< Jessica Alba

Jessica Alba opted for a simple white dress with a smell that is interesting beat with the help of the major accessories, giving your image urgent mood 80.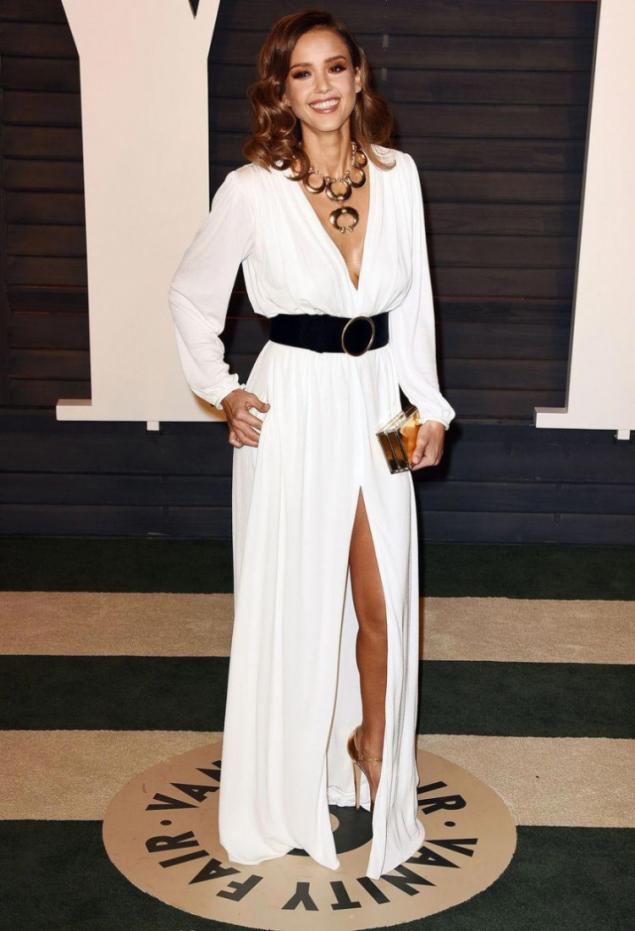 Naomi Campbell

Recent exits Naomi Campbell were quite controversial and provocative, but for the "Oscar" supermodel prefer a more classic outfit - asymmetric dress steel color looking at the stars just gorgeous

.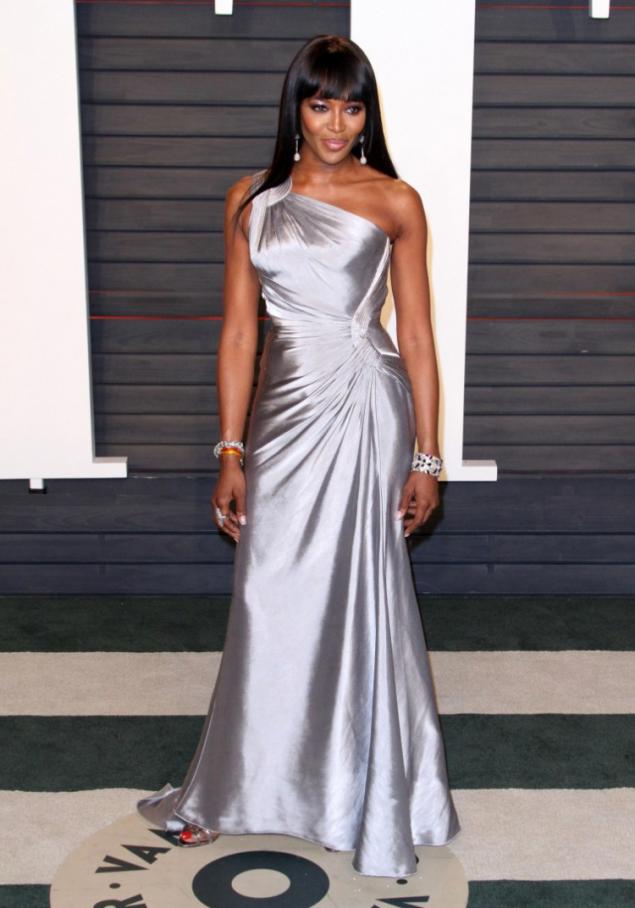 A worst "Oscar" will be headed by Sandy Powell outfits

Another imitation of David Bowie looks already frank parasitism on the image and the style of the great musician, which provided automatic Sandy Powell hit in our selection. Hollywood fashionistas obviously time to change the source of inspiration and Bowie left alone.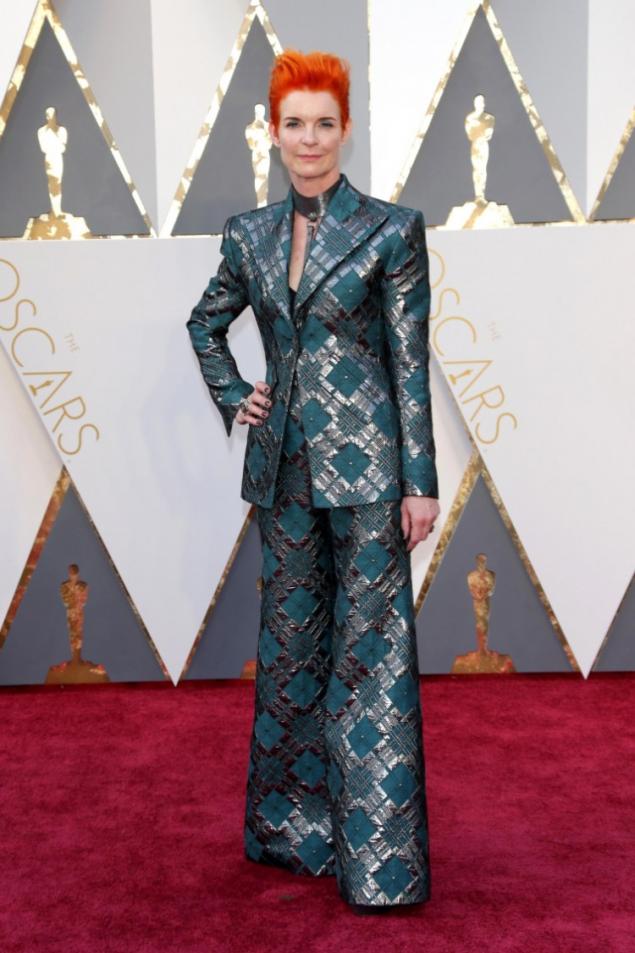 Kerry Washington

Apparently, Kerry Washington on the eve of the award revised "50 shades of gray" and decided to add to its image a touch BDCM evening. Definitely nothing.


Reese Witherspoon

Reese did not guess, not only with color, which is discordant with her facial features, but also with the brim: we did not understand what was going on in the bodice area

.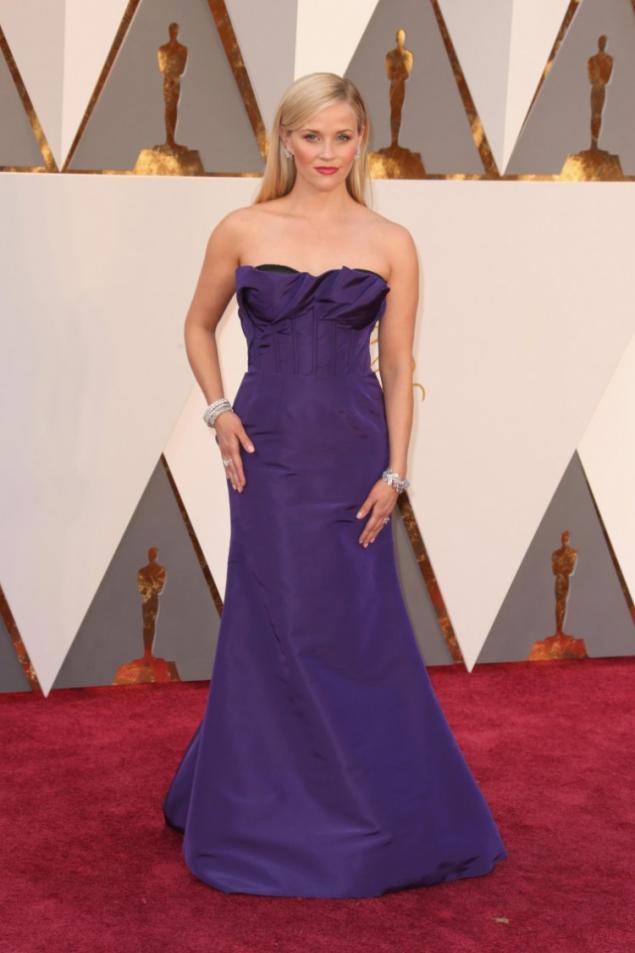 Lady Gaga

Lady Gaga has decided to be original and traditional dress preferred strange design of the pants, corset top and a double loop. As a result, the star looked like any monumental marble pedestal.


Kate Winslet

We sincerely hope that after the ceremony, Kate Winslet to fire your stylist (or, alternatively, hire a professional if it was her choice of attire). Dress like a garbage bag, the actress made a heroine of the worst collections of dresses, "Oscar-2016" Why are you, Kate

?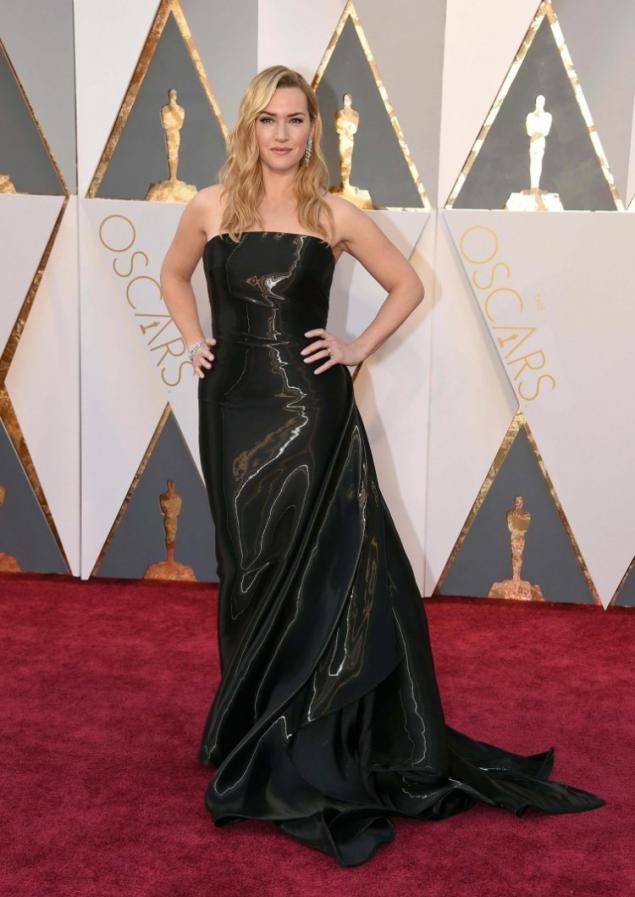 Heidi Klum

Another star who fell victim to the original stylist - Heidi Klum. Supermodel chose an asymmetrical dress, suggestive that the designer was not able to determine the style of dress and decided to make "all at once". The left side of the body looks as if it was wrapped in bandages, and his right hand recalls not the most successful dresses 80s. About the huge horrible colors we keep silent.

< Rooney Mara

The image of Rooney Mara as a whole raises many questions. For example, who took the actress dress, like whether on a napkin in a macrame style, or on the wallpaper, and why her stylist did her hair with a micro-beam at the back?


Lily Cole

Apparently, her dress Lily Cole independently sewed night of costume volcanologist. But something went wrong, so the model hastily affixed in random places invisible.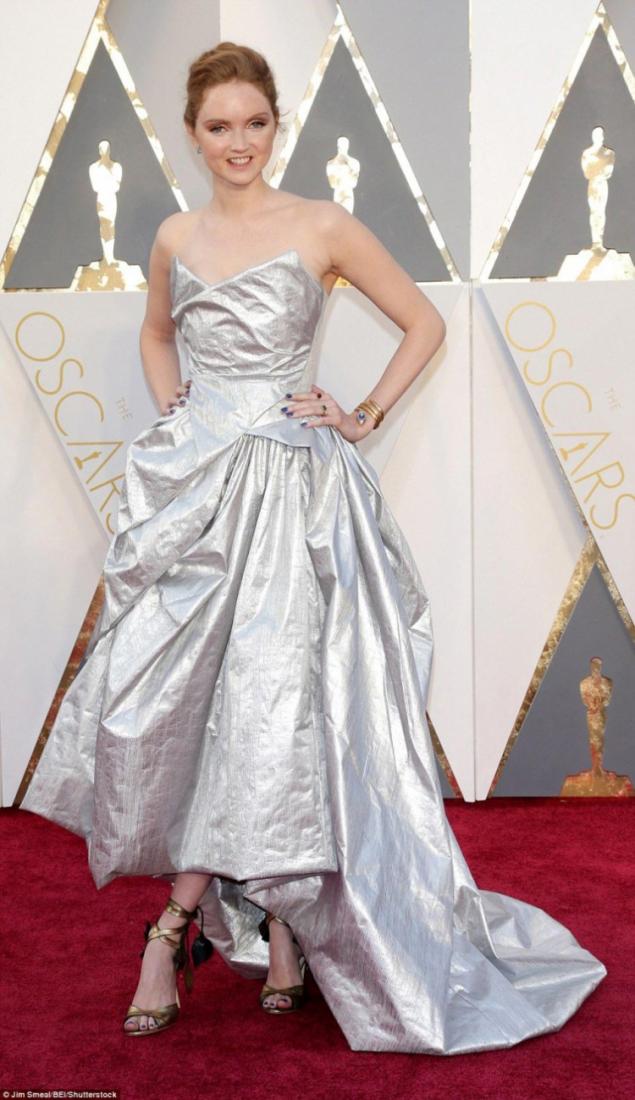 Ashley Graham

The provocative outfits - this is certainly good, but in moderation. Plus-size model Ashley Graham with provocation clearly gone too far: it had gone way beyond the boundary between sexuality and vulgarity in favor of the latter

Amy Adams

. Fashionable setback and Amy Adams star came to the ceremony in a dress that looked like a fishing net, over which someone in a creative measure inflicted whipping cream

.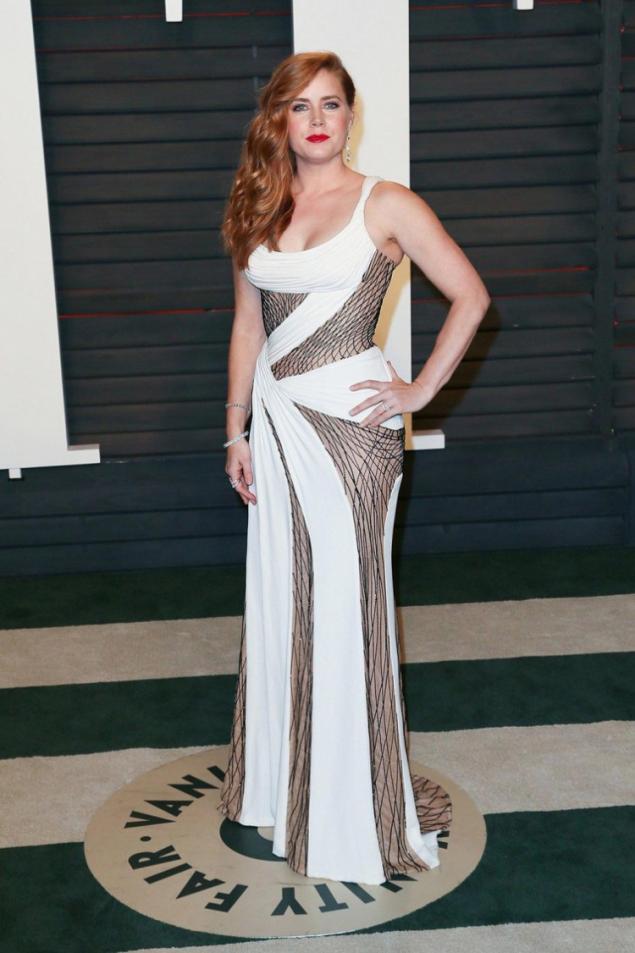 Loading ... Loading ... Loading ...

Liked? Share with your friends!

Loading ... Loading ...