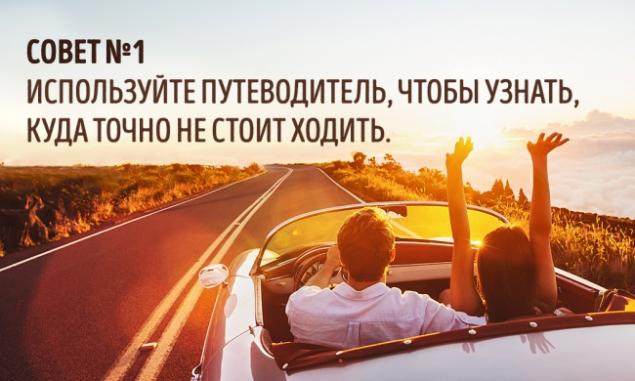 Norwegian Gunnar Garfors - the youngest of the traveler, a lover of the world, who visited all 198 countries. It's amazing that all of their traveling young Norwegian made not Going back to his main work - he traveled on the weekends and in their paid leave. Experience Garfors inspires and makes you wonder. Each of us can travel and to realize their dreams in life!
< Website has selected for you 15 most important and interesting life hacking Norwegian explorer-record holder.
< br>
1. Calculates the variations of movement around the city in advance
Of course, you can always take a taxi and get to almost any place you are interested in. But much more interesting (and definitely cheaper) to travel by public transport. For this advance look at the routes and schedules on the Internet.

< 2. Always accurately learn the current exchange rate
Learn the exchange rate before you travel to a certain country, or else you are going to trade?

< 3. Avoid jet lag
There are two basic rules to avoid jet lag. Firstly, during the flight, try to sleep as much as possible and in no case do not drink coffee. And secondly, after arrival in another country try not to go to bed before it gets dark - so your body quickly returns to normal

.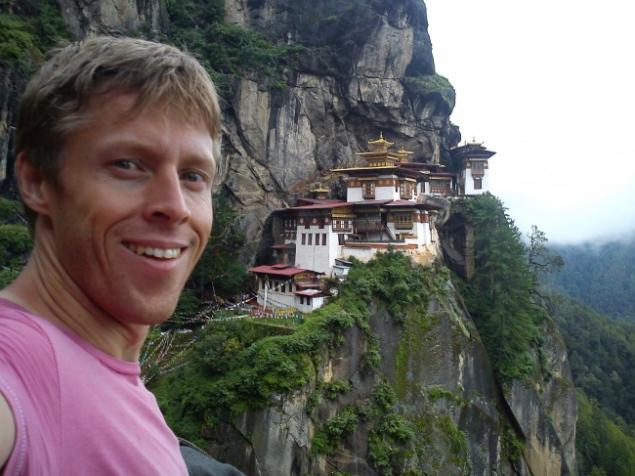 4. Take a trip to the cash and keep them in different places
In the journey, sometimes you have to deal with fraud and theft. This seems obvious, but is very useful to keep the cash in different places. Keep most of the cash in the inside pocket, and small bills - in any other. And, of course, never reach for and do not show large amounts in public places.

< 5. Keep all the necessary traveling documents for the "cloud»
Make copies of all the necessary paperwork and upload them to the cloud. To do this, Google Docs or Drop Box can be used. Such a measure will protect you and your traveling papers.

< 6. Use guides to find a place where is not exactly going to be
Guides usually advise tourists visiting the same attractions, often even in the same order. This makes it worse excursions and prices are higher. In addition, you will be surrounded by other tourists. If this is what you are looking for - use guidebooks as intended. If not, then study them to understand where it is not necessary to go.

< 7. Allow yourself to be spontaneous journey
The most amazing and unusual things you can never anticipate. Planning for killing the best part in the journey - the unexpected and spontaneous adventure! So just relax control and allow yourself to accept all of the amazing opportunities that are opened in front of you.

< 8. Try local food
Tasting dishes of national cuisine - one of the best ways to understand the culture and traditions of other countries. Do not be afraid to try something new - even worms can be tasty. At least, at least you will have something to show off to friends upon arrival home.

< 9. Try to go on a journey without a heftier
Most of the things you will still come in handy. In addition, it greatly save you time at the airport. Travel light gives you a feeling of freedom and the ability to have more control over their journey.

< 10. Travel on weekends
In operation, approximately 52 weekend - it gives you a great opportunity to go for a couple of days to another country without taking a vacation at the same time. Believe me, even two days could be enough to meet (albeit briefly) with the culture of another country.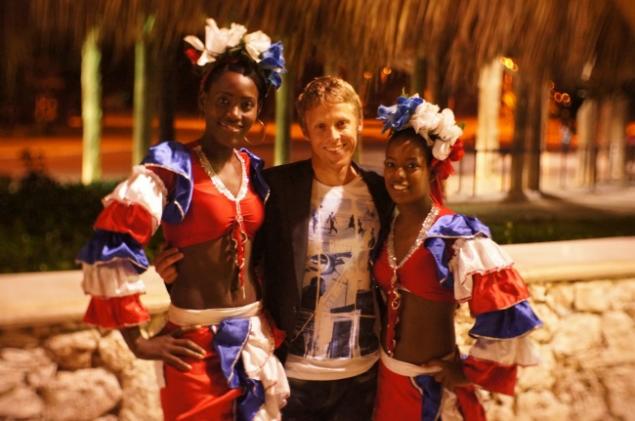 11. Never feed type that you are scared and confused, - it might attract unnecessary attention
In an unfamiliar place is easy to get lost and even get lost. If you get lost, try to take a laid-back look and walk to the nearest street, shop or taxi. People who appear confused, may be an easy target for thieves and fraudsters.

< 12. Stay for the night for free
You can spend the night or stay for a few days, someone from the local completely free thanks to this online resource as Couch Surfing. All you need - is to fill the form on the site and choose the direction you are interested

13.. Best Travel tips on travel you get from the locals - do not hesitate to ask
As a rule, the best conductors and guides are people who live in the place of your trip (they are not exactly read the tourist guides). They also will be able to tell you the best restaurants and cafes.

< 14. Do not be afraid to bargain
In many countries, especially in Asia and the Middle East, have no fixed prices of goods in the markets. The cost of the goods is the result of your dialogue with the seller. Therefore it is always worth trying to get your favorite item at a discount. However, this rule applies only to street markets, fairs and sales - it is not necessary to engage in bargaining at stores

15!. Do not forget to smile on a journey
Smile - the best way to find a common language with the local, even if you do not know their language



. According to the materials: garfors.com
Photos on the preview: EpicStockMedia

See also:
10 ways to see the world free
The couple decided to show his son to Europe and traveled 28,000 kilometers

via www.adme.ru/svoboda-puteshestviya/semejnaya-para-reshila-pokazat-synu-evropu-i-proehala-28-000-kilometrov-1151810/