Every time aboard an airliner you smile stewardess, remember that the cute girl in the form passed by more than serious training. A cabin crew duties are fundamentally different from what I do, "terrestrial" waitresses or hotel staff. Smiling beauty on board are mainly responsible for the safety of the flight, so they have to get used to the constant training. And most severe everyday life - from the Chinese flight attendants: unbelievable, after that they have to go through to get this to work!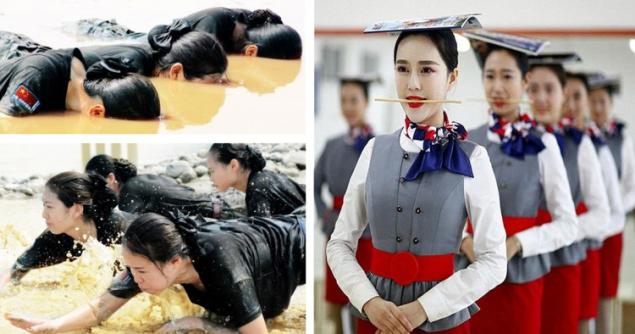 Every gesture, every movement of these miniature "dolls" are brought to the automatism. To begin with a smile stewardess fulfill its future is as follows: holding the stick in his mouth ... History on the top makes perfect posture support. Well, the handle folded properly - in this position a college student of Civil Aviation of China in Chengdu, Sichuan Province have to spend a lot of time ... As a result we see on board the aircraft, "the fairies of heaven" with a straight back and a radiant smile.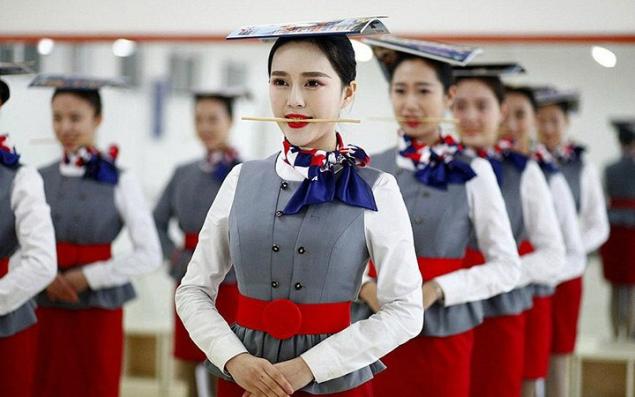 Test your posture: turn away when a bottle of mineral water for three minutes - put the exam!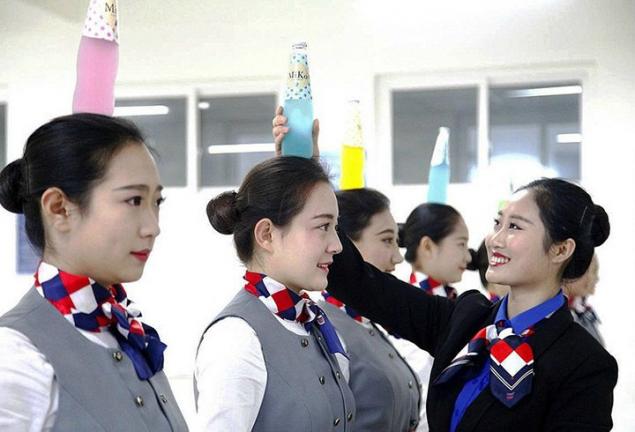 Now check the correct skills to stand - held between his knees a standard sheet of paper.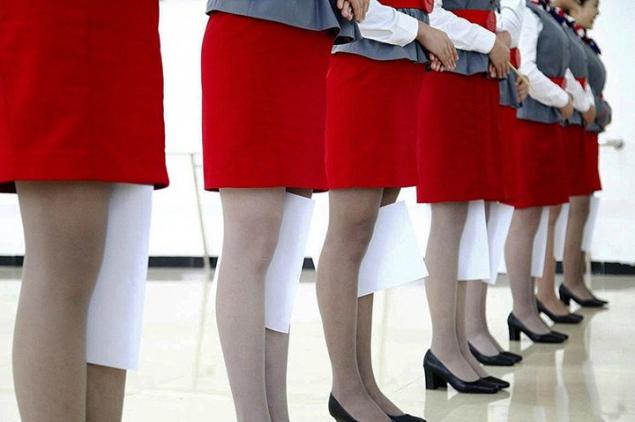 Job Flight Attendant by Chinese standards - one of the most prestigious and well-paid, so every year hundreds of thousands of young men and women are trying to enter the aviation schools, where they face persistent and repetitive testing of proper etiquette movements: for example, bows ...
Testing of correct postures and posture - in full dress uniform to movements seemed natural. This also applies to the guys - in China they are also willing to go to work flight attendants.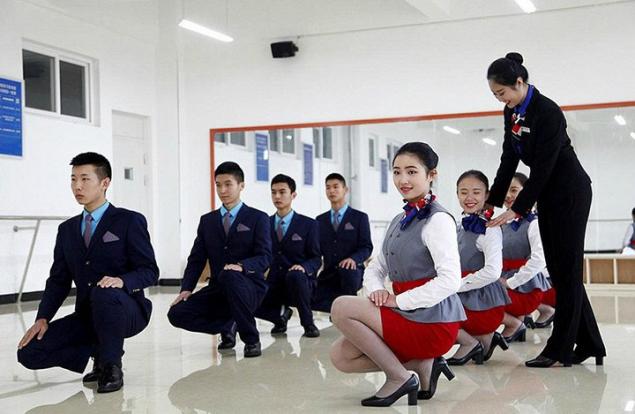 Note that the "dog training" is carried out with full make-up and a corresponding hairstyle. Form of the stewardesses dictates a clear set of poses that she can take during the voyage, they can also work out to automaticity. Strongly resembles training in kung fu? These are the harsh demands of the Chinese-flight etiquette ...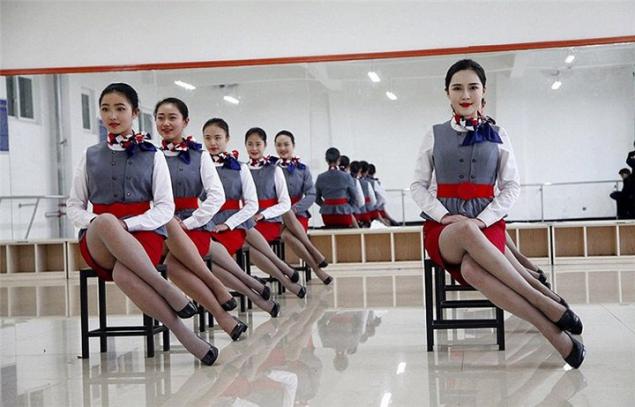 And here is the proper martial arts! Flight attendant should be able to neutralize the troublemaker on board without the use of any weapons were.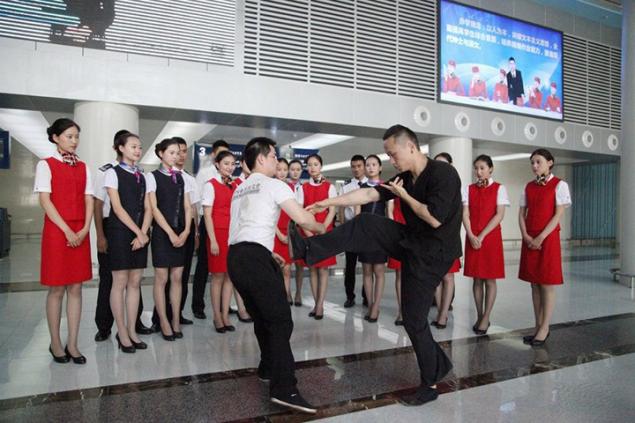 And again - working methods in order to bring them to the full automatism.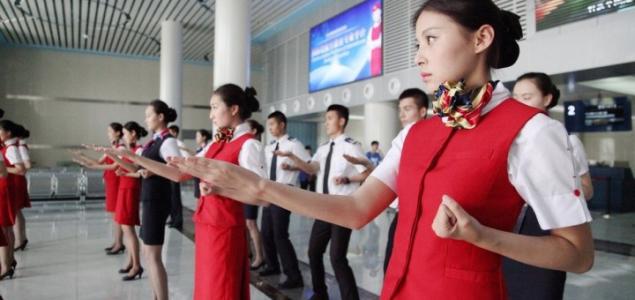 These classes have the impression of special forces training!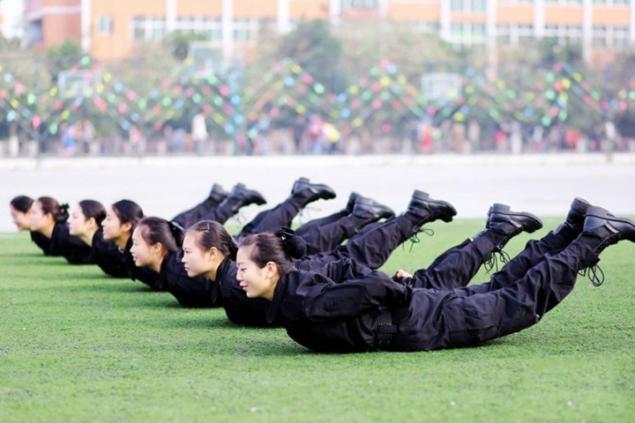 Testing of the impact force, anti-knives, obstacle course - and this is all for fragile and young girls!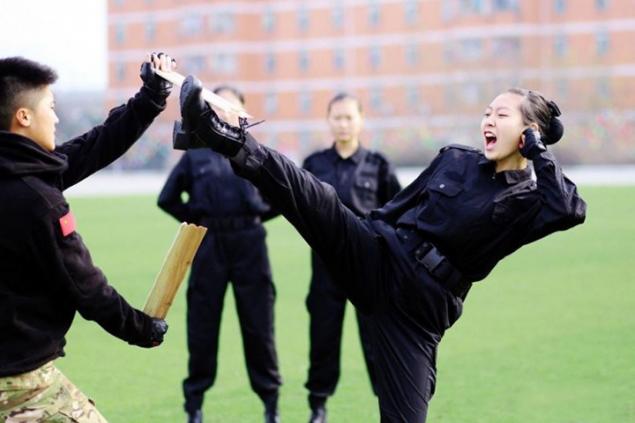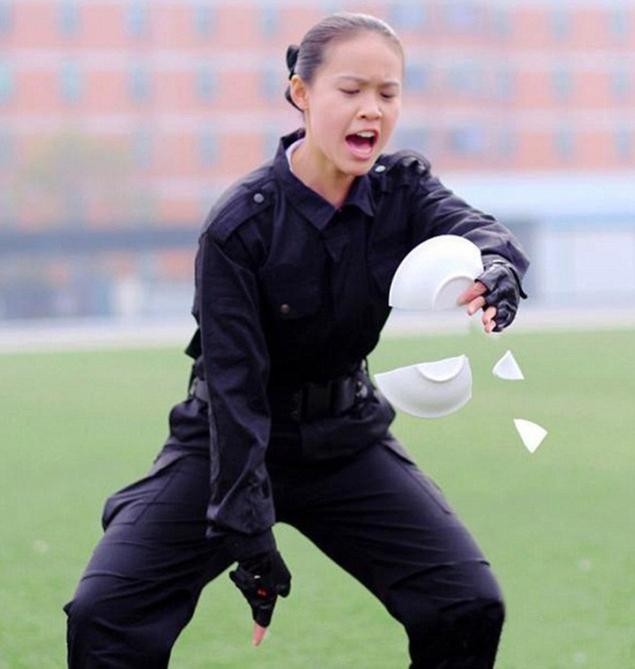 This practice was introduced by Chinese carriers since 2013. Then the flight attendants had to withstand several times attacked by passengers. For example, 30 long delay of flights of angry customers one of the airlines at the airport break down the door and rushed out to the airfield ...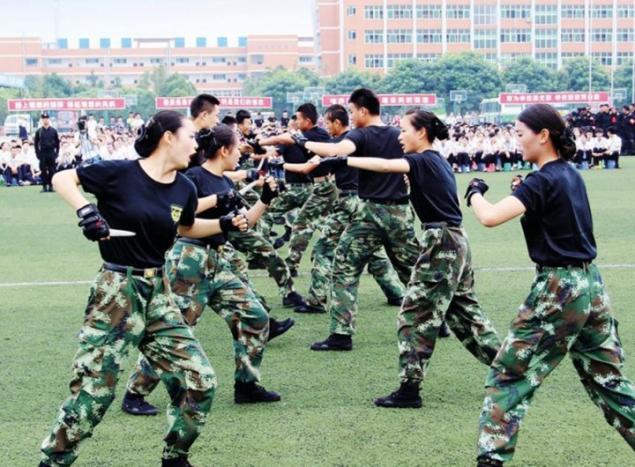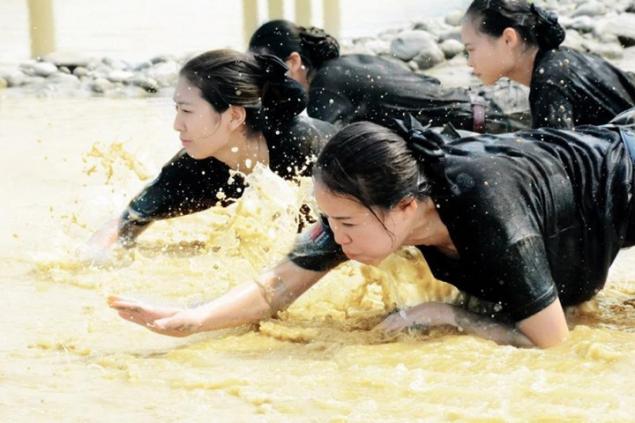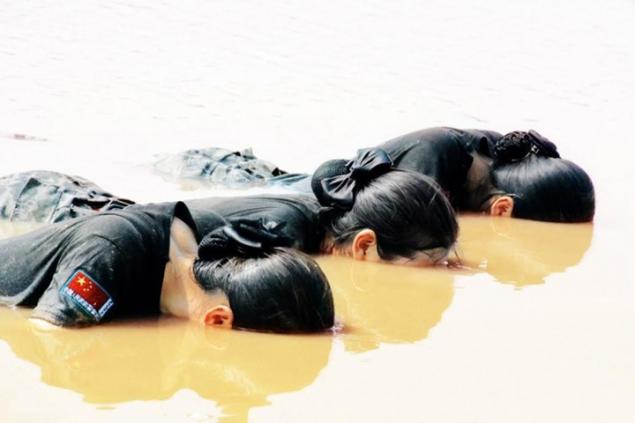 And of course, training to neutralize offenders are held in real conditions closely the aircraft cabin.
: Fishki.net
Loading ... Loading ... Loading ...
Liked? Share with your friends!
Loading ... Loading ...