Some people dream of adventures, lying on the couch watching television, while others sell an apartment, buy a bus and hit the road. It did just that a couple who has converted an old school bus into a comfortable motorhome.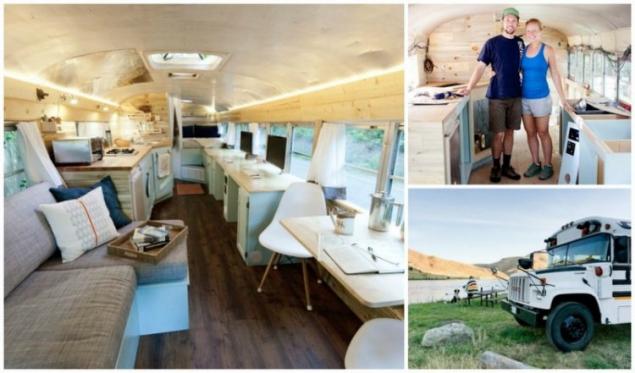 Alice Pelletier (Alyssa Pelletier) and Will Hitchcock (Will Hitchcock) one of those couples who dare to life on wheels. The couple sold their house and purchased a school bus, and then made him his own cozy home. All furniture is made from natural wood.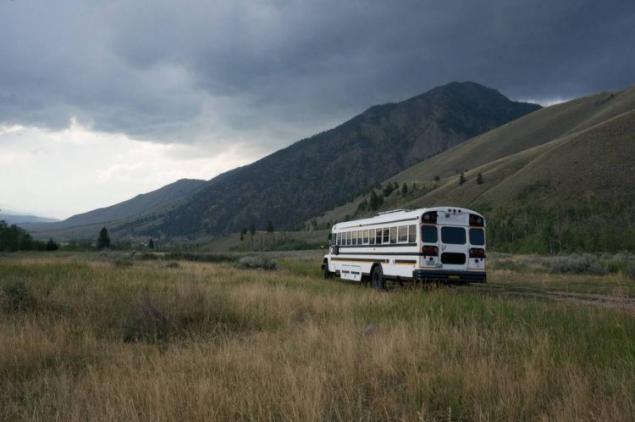 The kitchenette has everything you need for cooking. To ceiling panel is covered with moisture while the stove, Will covered with a thin sheet of stainless steel. Now, after the cooking process is terminated, moisture and fat from the ceiling just erased with a cloth. In addition, a number of a fan, which acts as a drawing.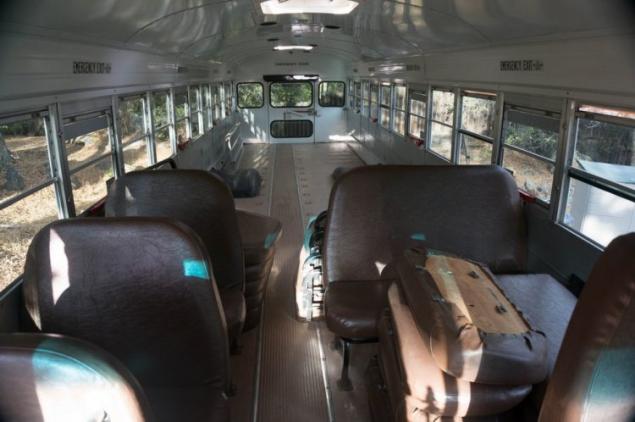 Since the. Spouses work remotely, along the windows are equipped for yourself a wooden panel with two computers.
Each time, before start the engine, Alice and Will clean everything that could fly off and crash while driving: pack monitors close to latch cabinets, fixed grate on the stove.
The bus cost $ 5,500 to spouses. Another $ 2,000 they spent on maintenance. After that it was necessary to running water, electricity, equipped with a bedroom, kitchen, bathroom, all of this insulation sheathing, install solar panels. All this cost the couple $ 30 000.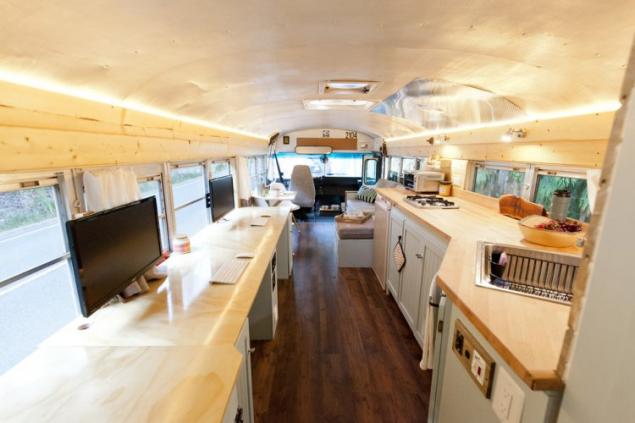 The only drawback of this place is the fact that it is not insulated, so in the winter months, it can not be used as a dwelling, t. To. Can come into disrepair plumbing. Therefore, the cold season, the couple would have to spend in the other house.