Recently there was an exhibition in Dubai, UAE airline Etihad Airways. It turned out to be the most luxurious cabin of the first class among the passenger boards at regular directions.
Many people in the world living space less than a place in this plane.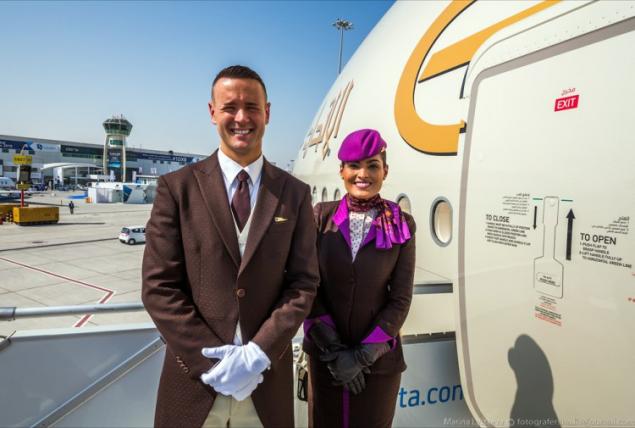 A little over a year ago to slightly modify the livery of the airline and the first colored bead became just the A380, instead of the emblem and flag of the United Arab Emirates on keel struck a pattern of colored triangles.
Go to the lower deck through the second door, there is economy class. Salon separates the translucent partition table and the press.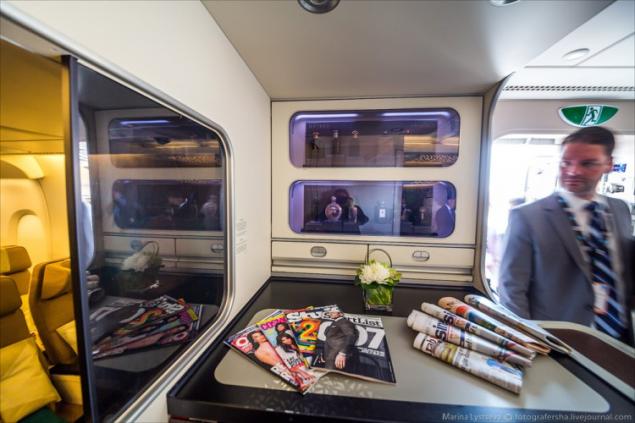 In the economy, we shall return.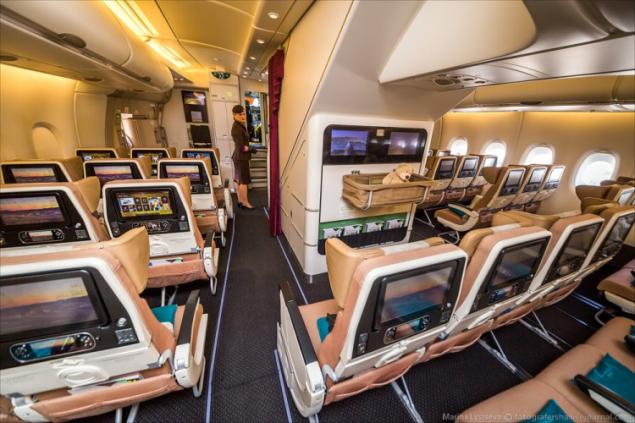 We are interested in the second floor - where the first classes.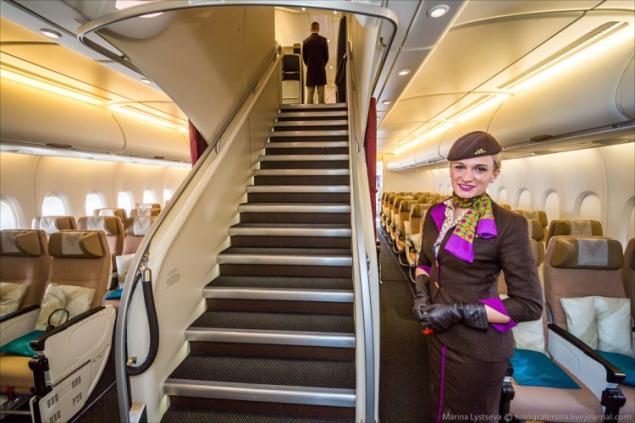 At Etihad A380 in actually four types of site selection - economy, business and first-class residence.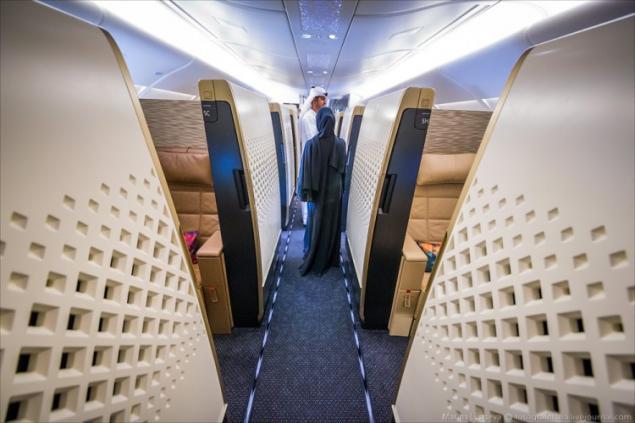 The dining room, it is also a cinema. Hop in a residence (on board the A380 it is one) of Abu Dhabi, for example, in London will cost 77 thousand dirhams, which is equivalent to our now stands at 1,426,373 rubles.
At the same tickets sold out almost a year in advance ...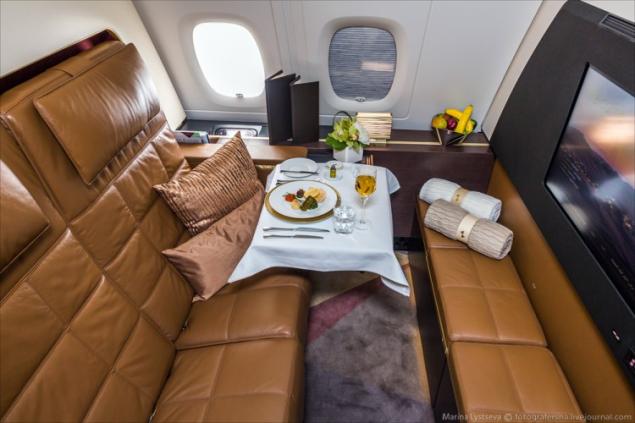 First class per passenger looks a bit "easier" and is (Abu Dhabi - London), from 31 to 36 thousand dirhams.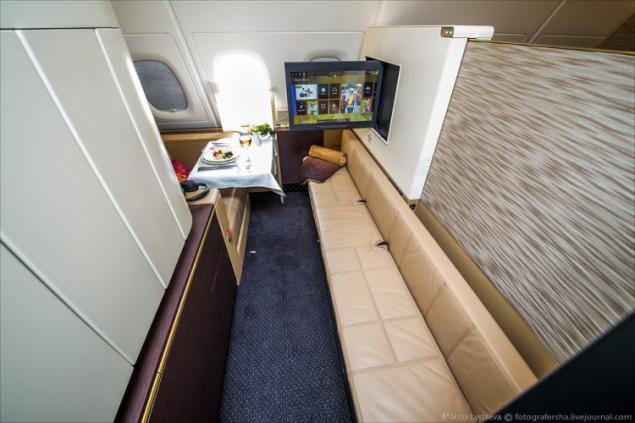 The wide seat and a sofa that converts into a bed.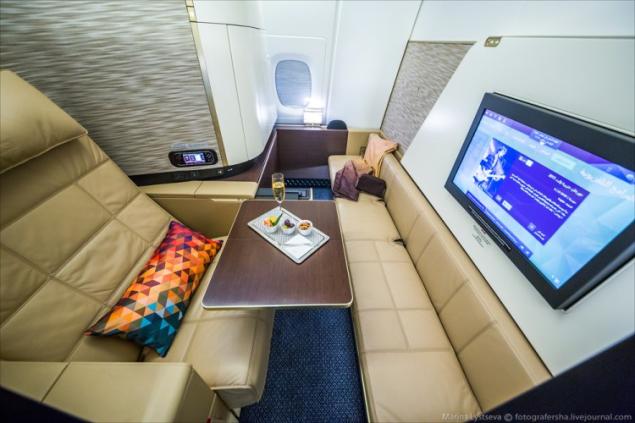 If you omit the partition, you can chat with a neighbor in the area of ​​the window.
To avoid debauchery other half of the partition does not go ...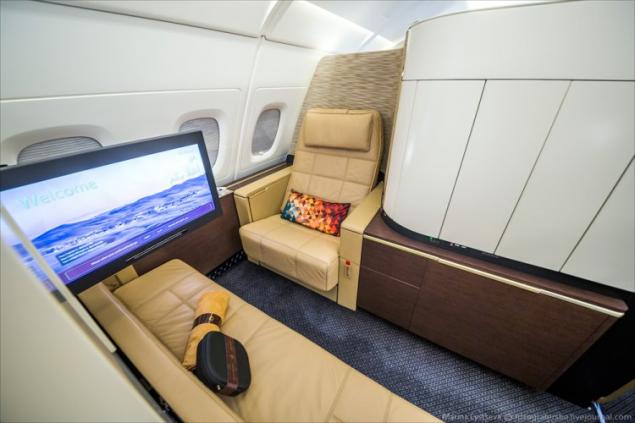 Five square meters here there really is.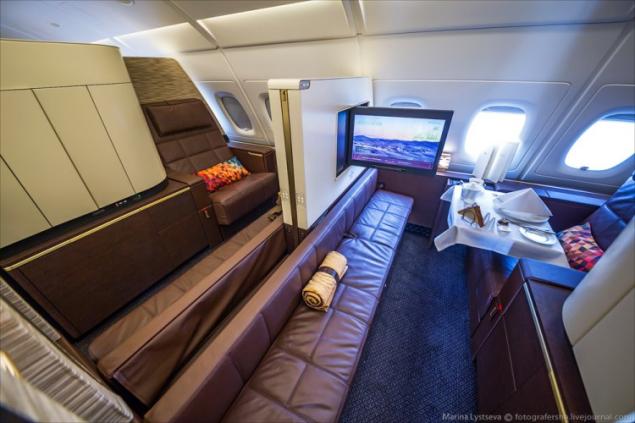 Rotary screen - like, sit in the chair, see, you want - on the couch to wallow ...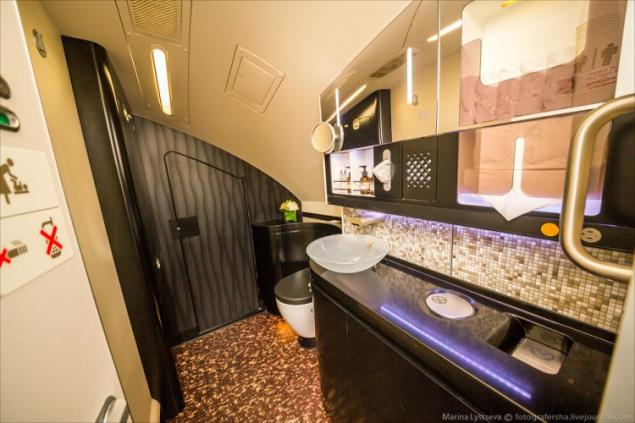 First-class lavatory with plitochki "at home».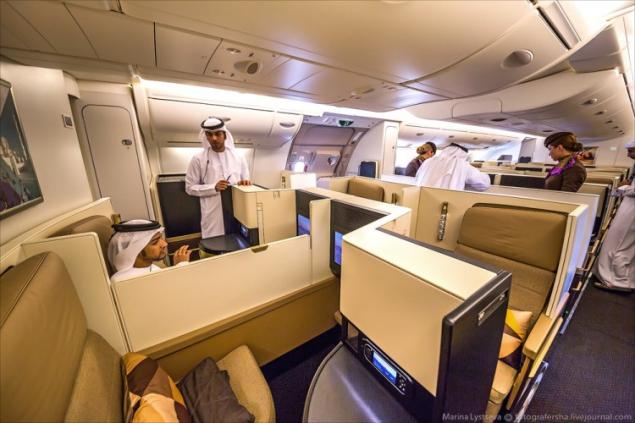 We go to the business class, where everyone sits in his cell with a partition, which rises at the touch of a button from the remote.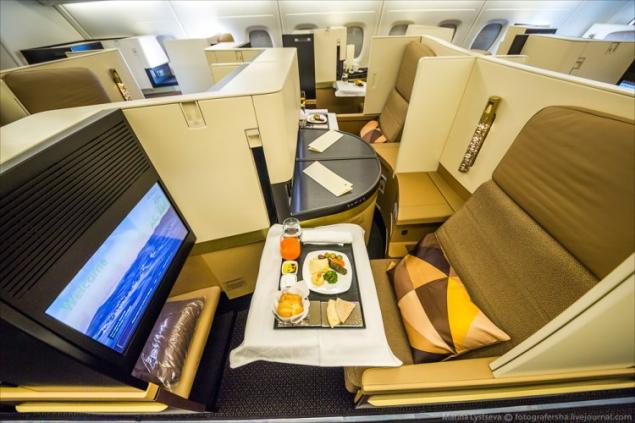 Armchair decomposed into a horizontal bed.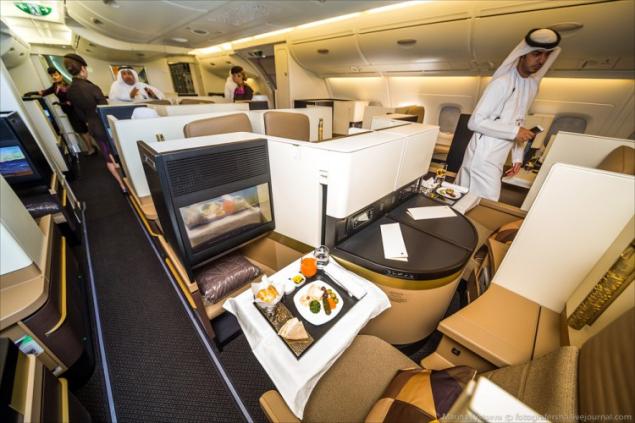 For example, a ticket to the London business worth an average of 15-22 thousand dirhams. From 277 thousand. Rubles.
Suddenly, a prayer rug.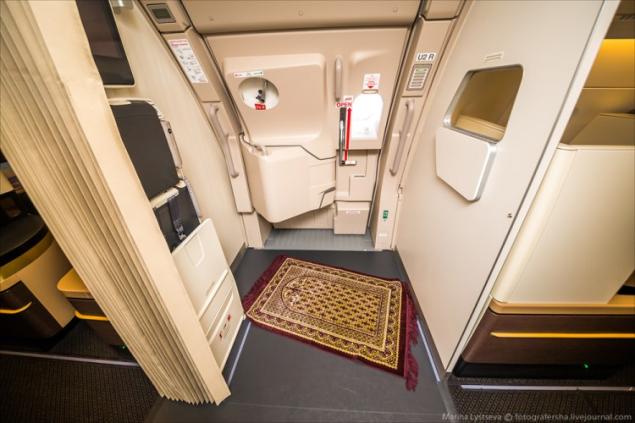 Business class occupies 3/4 of the upper deck.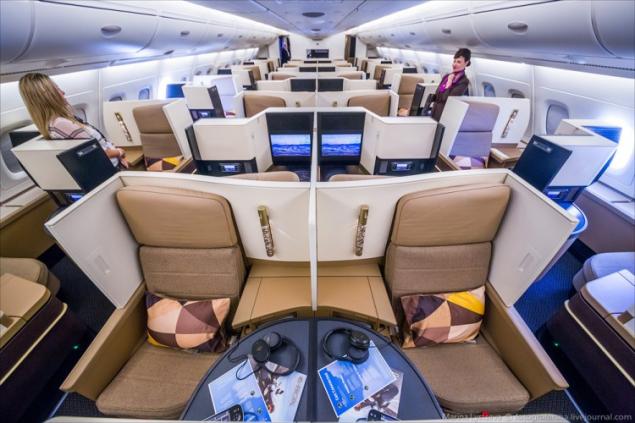 Set for passenger. What's inside, you can guess - socks, earplugs, zuboschetka, comb ...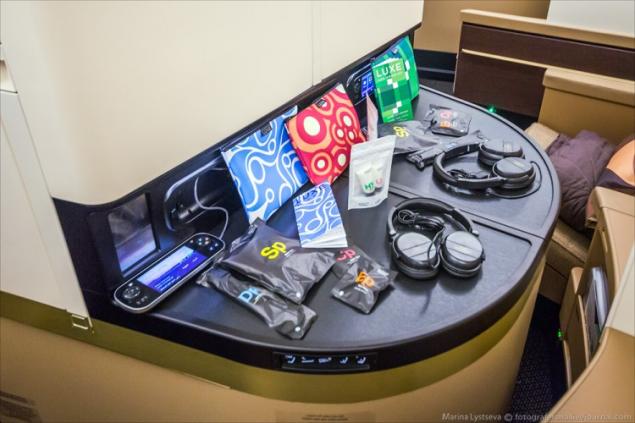 All breaks a handbag.
The tail of the plane on the second floor bar with sofas for business class passengers.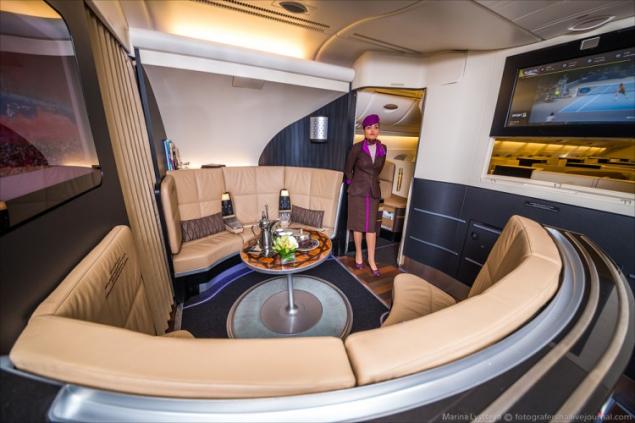 And television, without in any way.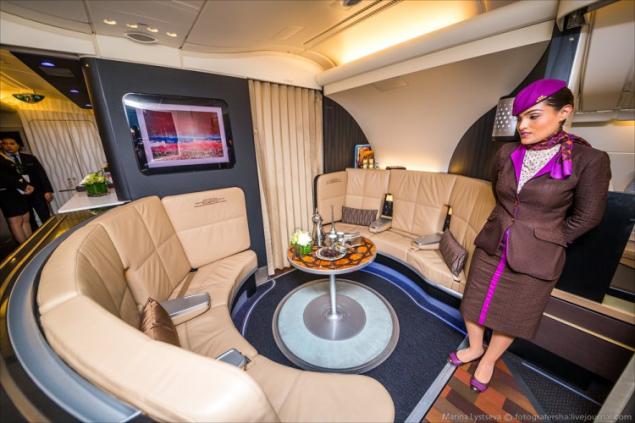 We go down and go into the economy.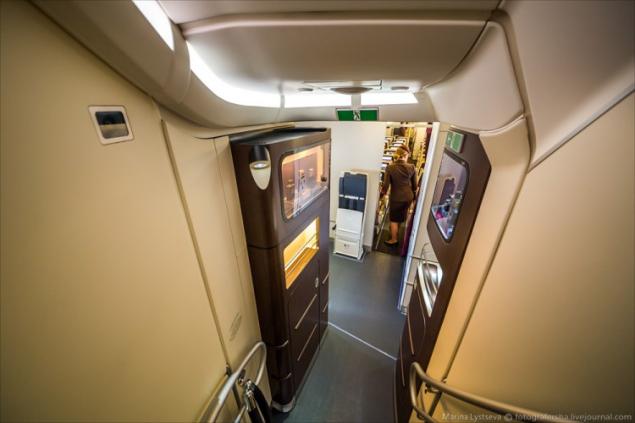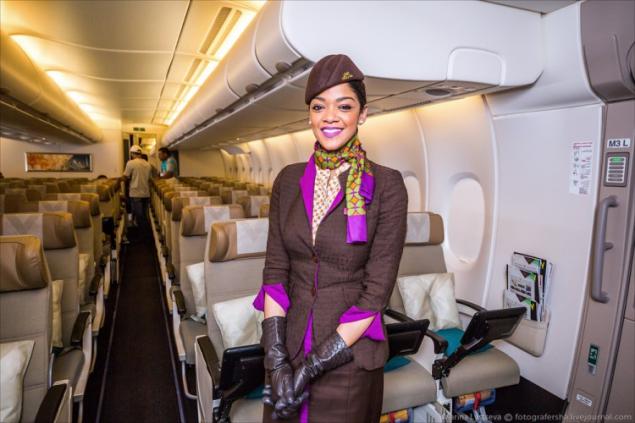 Finally, someone who thought of making a comfortable cushion with a cut.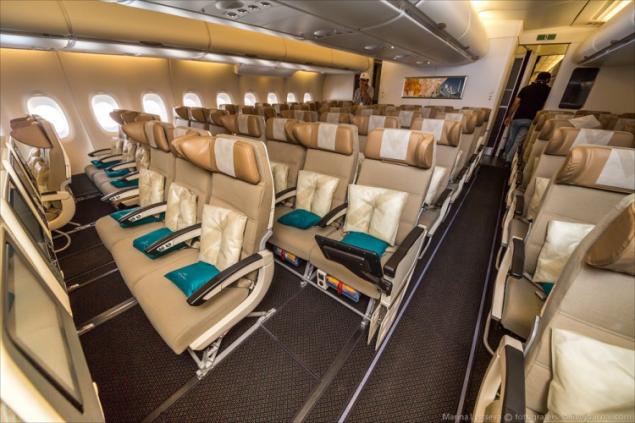 Places at the emergency exit for passengers and flight attendants.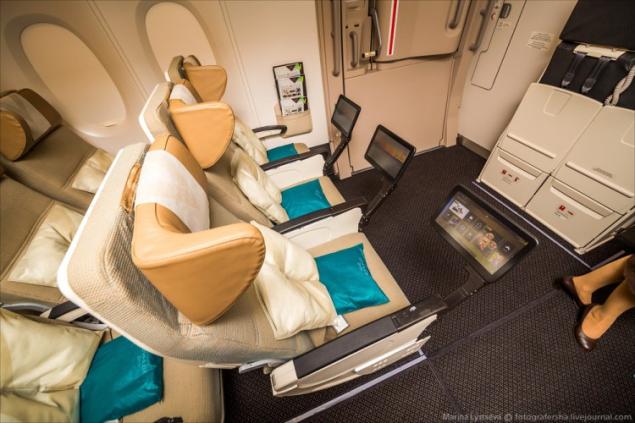 Etihadovsky A380 from Moscow does not fly, but the ticket is on the A320 on February 43 thousand. Not the cheapest airline ...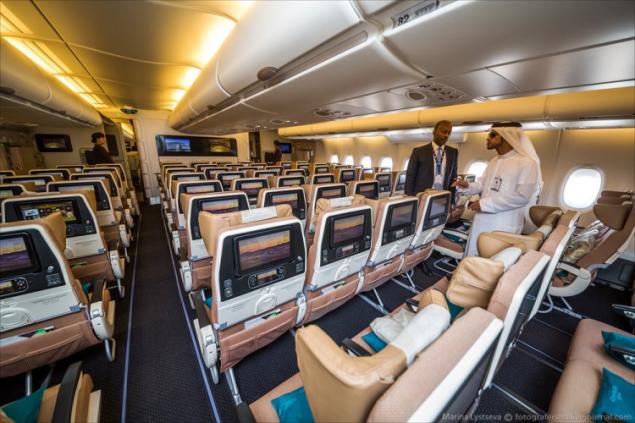 Baby Sets.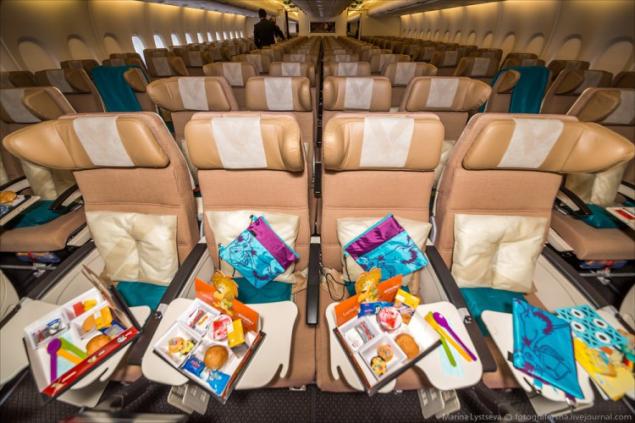 There is also a socket and usb-input, beauty.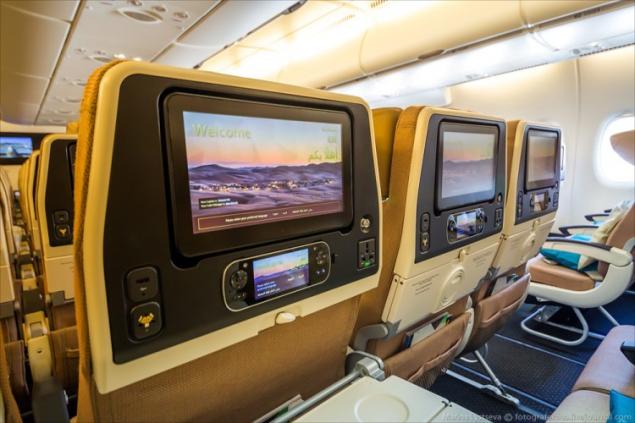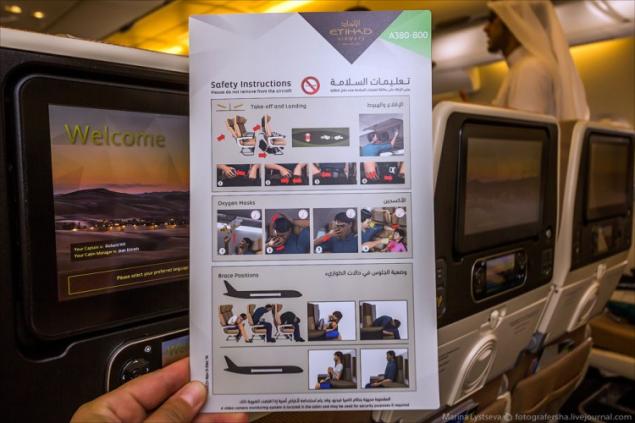 space for crew rest.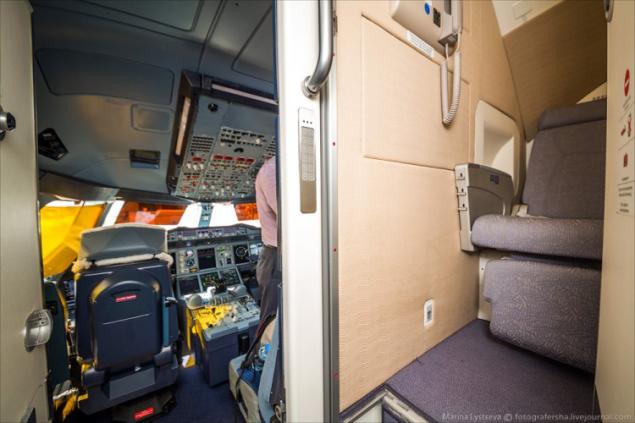 Just behind the cabin two small rooms, is the chair and bench.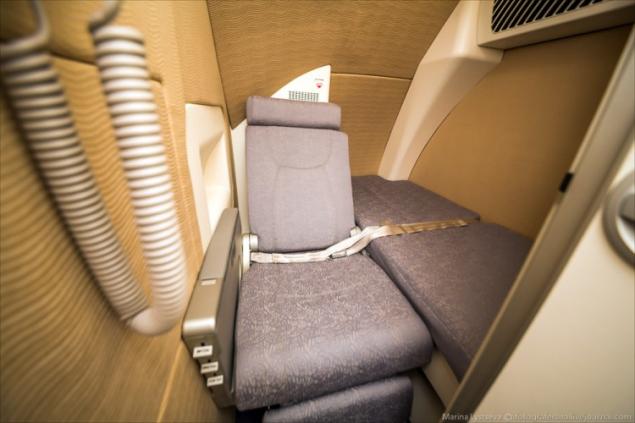 It is enough to take a nap a couple of hours one of the pilots.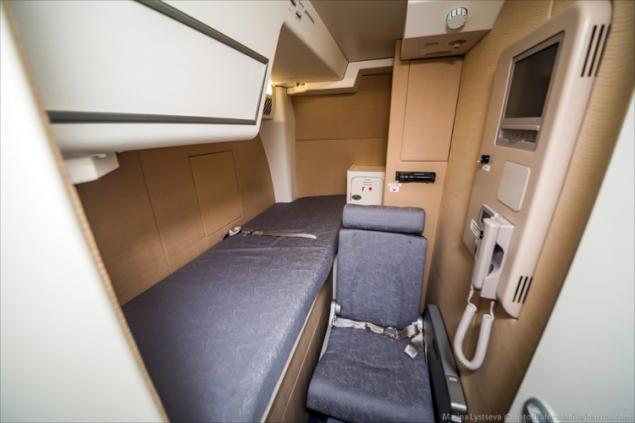 Cab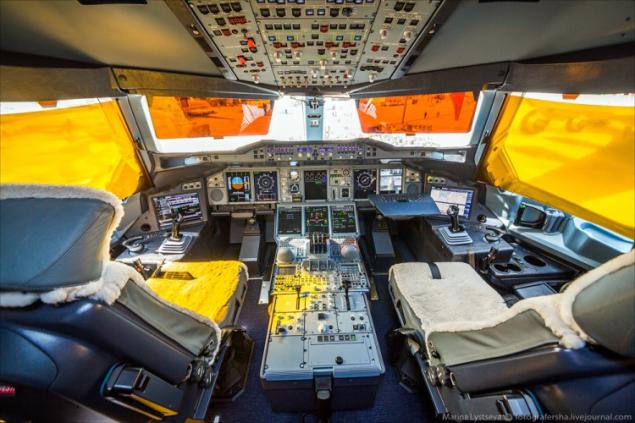 And some pictures of the outside of the board.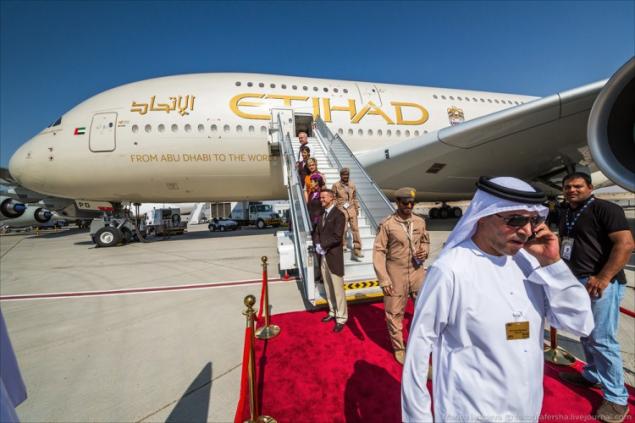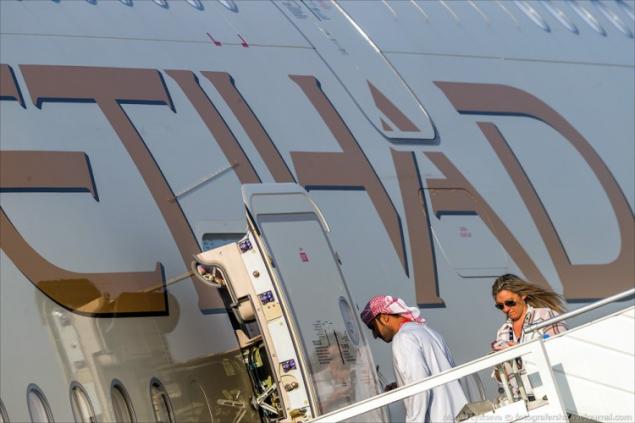 That's the beauty.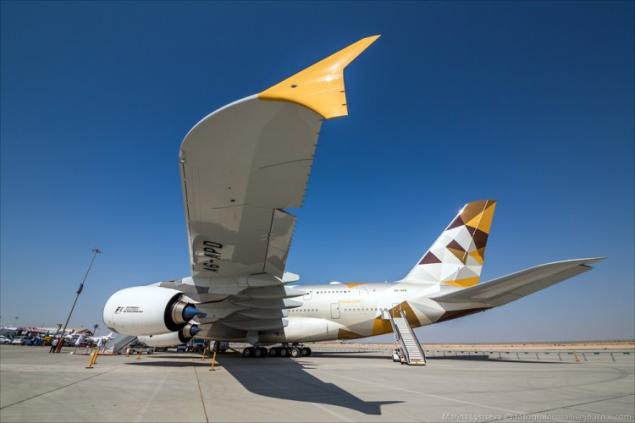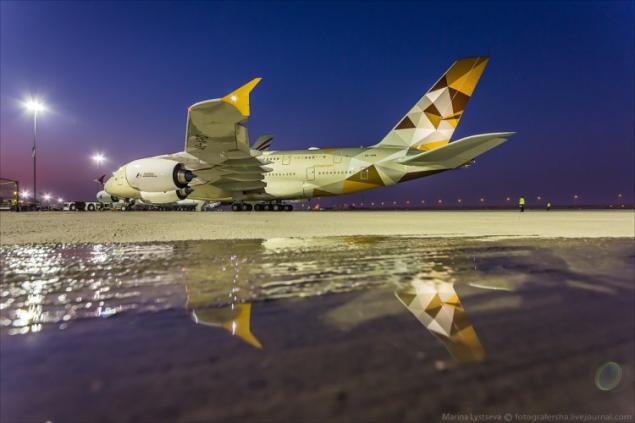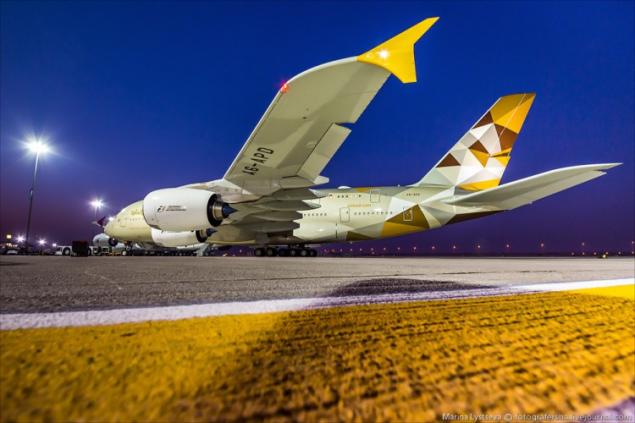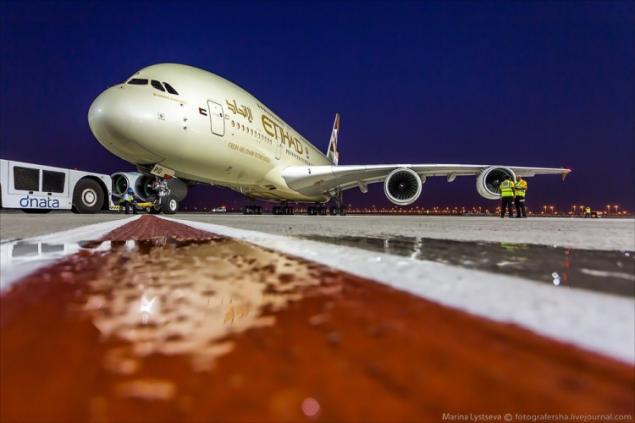 : Fishki.net