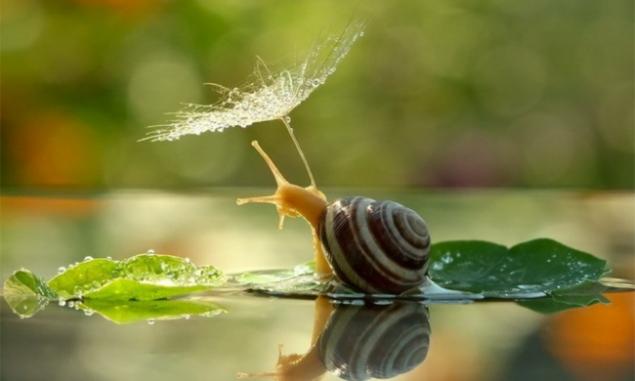 The rain fell in torrents.
I opened the gate
And I saw in the yard
Snail silly.
I tell her: - Look,
You're moknesh in a puddle.
And she told me the inside:
- It's on the outside ...
A spring inside me,
Day is wonderful! -
She answered me
From shells close.
I said: - darkness everywhere,
No escape from the cold!
And she answered: - Trifle.
It's on the outside ...
And inside me comfort:
Rose blooms,
Birds sing wonderful,
And shining dragonflies!
- Well, sit down with myself! -
I said with a smile.
And just with a funny
Silly Snail.
Rain ended long ago,
Sun - on half the world ...
And deep inside me,
It's cold and damp.
Author: Andrey Usachev
Photos in the preview: Vyacheslav Mishchenko
"About anything not regret»
"If you want an important - let the importance»
via
www.adme.ru/tvorchestvo-pisateli/esli-hochesh-o-vazhnom-davaj-o-vazhnom-919960/