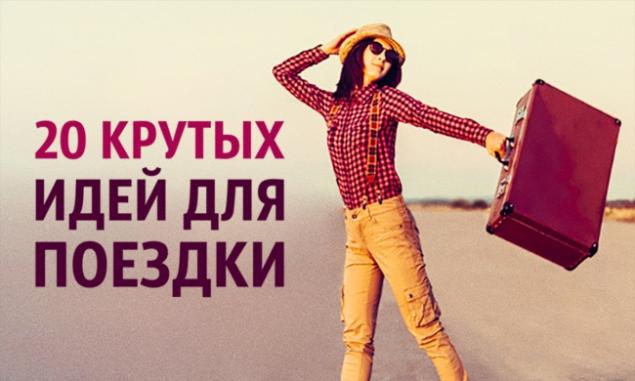 = This post affiliate site and Lenovo Yoga Tablet 2 =
Travel - it's always the expectation of delight, unquenchable excitement, the anticipation of something unforgettable. And it starts already from the train platform, aircraft ramp or installing a route on the navigator.
Website and Lenovo knows what it takes to the path to paradise place was a real pleasure. Books, movies and interesting applications - that will make any trip to the fascinating transport. In this collection we have gathered the best of them. And thanks to the battery with the "long" charge 2 Lenovo Yoga Tablet you really have time to see all the cool of this collection.




5 books, which should take the road h3>




Exciting, taking in other worlds, I read in one sitting - it is just such a book. Detectives, fantasy, fairy tale - their rapid scenes exactly the way turn into a real adventure.







Boris Akunin "Black City» h3> The action of the new novel about Erast Fandorin takes place on the eve of the First World War in Baku, magnificent and terrible city of oil, new rich and ardent terrorists. At this time, the great detective went to the enemy, defeat which seems impossible. The book is called one of the best in the series.









Victor Pelevin "Ranger» h3> The novel in two volumes was released in September of this year. The first part tells about the Russian Emperor Paul I, who allegedly faked his own death in order to quietly leave St. Petersburg. The governor, who was also an alchemist and a hypnotist, served in a parallel world Idillium and became its first Overseer.









Stephen King «11/22/63» h3> The book is called one of the best of the author, and the opinion converge and readers and critics. Usually the teacher from a small town, Jake Epping has access to the temporary portal and wants to save President Kennedy. But what will be the price of salvation, and what is behind one of the most high-profile murders in history?








Max Frye
"Master of the winds and sunsets» h3> A new book from the author of a fascinating and witty series about Sir Max from Exo. This is an amazing journey through the universe, full of elegant humor ernichestva and, of course, adventures, puzzles and mysteries.








Paul Hawkins "The Girl on the train» h3> Ideal for a trip detective - first, interesting, and secondly - about the train. Rachel every day from the window of the train follows the lives of a great pair ... But one day, passing by, she sees in the yard of their house is something mysterious and shocking. And then the wife disappear. And Rachel realizes that only she may able to unravel the mystery of the disappearance of a woman.










5 applications, which can be
get stuck for a long time h3>



Tutorials, razvlekalki and everything that will make the trip more interesting. Cool, fun and even to spend time to help those sites and applications. Carefully, very zalipatelno!




Redigo h3>



Appendix Redigo - handy compact guide countries from Australia to Japan on your tablet. Yes, and work offline.




Hay Day h3>



This is one of the most popular farming games for tablets and mobile devices today. To master on their own land, take care of crops, trade goods with neighbors and friends.




Magic h3>



This is a popular online role-playing game in fantasy style. Warriors, mages, shamans and monsters will make of any trip a real adventure.




Fighting Minds h3>



"Fighting Minds" - a fascinating intellectual and social quiz game, in which you can compete in the knowledge with friends and other players.




World of Tanks h3>



Legendary World of Tanks entered the mobile space. You waiting for the world steel armor, dashing bounce and screening tools. Rvis forward and lead the team to victory!




3 mini-series, which can be viewed
per night h3>



Each one is unique and very special filmed in his genre. It has elements of comedy, drama, thriller and adventure. A distinctive feature of series that are too saturated for standard one and a half hours and too fast and fleeting, to extend them for a few seasons.




Notes of a young doctor h3>





English mini-series of the same name by Mikhail Bulgakov cycle of stories about a young doctor who finds himself in a dense village in the Smolensk region on the eve of the October Revolution, where the head goes to work: leg amputated girl takes hard labor, struggling with diphtheria and ignorance. Hue comedy "Notes" give a vision of a young doctor, in which he is he's 20 years older.




Black Mirror h3>





Future. New technologies. Flick of the wrist we can perform different actions. It's simple. Triumph media world. But every day, people go to work, which make a penny to buy their own food, and the remaining money goes to buy any nonsense, which imposes on us every day from all over advertising. And the show that's about it. Each series has nothing to do with the previous one, and each ending - it's a shock.




short h3>





This mini-series includes a short comic stories that are told in the first person. One series of lasts only fifteen minutes. No stupid conversations or chase through the bushes in several series, no love triangles and the like. Nothing extra. Sets vital subject and reveals its essence.






3 channel on YouTube, which do not give sleep h3>



Humor, Music and poleznota. What else you need to take your time on the road? Highly recommended Urganta sharp jokes about the bread, the coolest speech at the TED lectures and the latest new music.




evening urgant h3>



Evening entertainment show on Channel One. The talented team led by leading Ivan Urgant. Visiting the brightest representatives of Russian and world of show business, hot topics, the latest news and live music only. This show will fill the positive trip.




TED RUS h3>



TED - it's the most amazing performances of people on the planet - the pioneers in education, technical geniuses, medical mavericks, business gurus and music legends. And all this is translated into the Russian language channel.




YouTube Music h3>



It is a musical YouTube channel with the most popular tracks and hits of different genres and different countries. All at once there is a new thing here.






3 a skill that can be learned on the road h3>



Right now, without getting up from his seat and learn something new. Of course, you will not be able to master these skills perfectly, but it will be a great start.




To master the technique of origami h3>



A skill that is easy to learn for the trip. From the simplest to the frogs and incredibly complex shapes that soon you will be able to fold with his eyes closed. It will be something to brag about after arriving home.




Learn to draw with sand h3>



Now this art has become incredibly popular. Of course, this is not the same as a real draw with sand, but still very addictive and definitely teaches new.




Fast recharge your vocabulary h3>



Slovouch - a service that allows you to replenish the words from different languages ​​with your phone, PC or tablet. The most useful way to entertain yourself on the go! After all, these new words can help you in the journey.



For all this, you will need very much a "viable" battery on the tablet. And Lenovo Yoga Tablet 2 - the perfect solution. It can be easy to take with you on a long journey. The battery works up to 18 hours.

He has a bunch of cool pros! For example, new design, thanks to which the tablet can be used as a console, a book, a keyboard, and even a picture. Audio with the effect of presence, support for 4G, an 8-megapixel rear camera and a lot of useful "widgets" that can be used to complete the road.

via shop.lenovo.com/ru/ru/yoga-tablet-2/