created with his own hands the thing, a toy or a gift will never be compared by the warmth and cordiality with store bought.
Website has collected the most inspirational handmade work, which we have written. Ahead of the long holiday, and maybe, you and you try to make something new - for example, make a baby doll.

Oh, they're alive!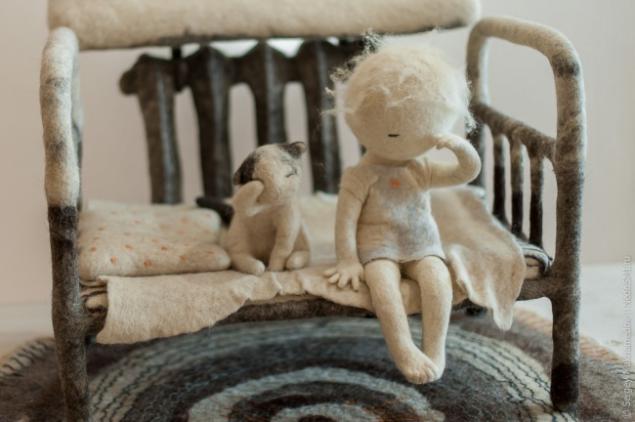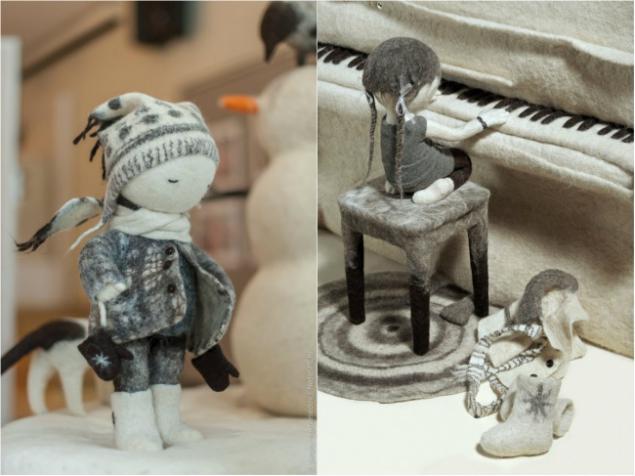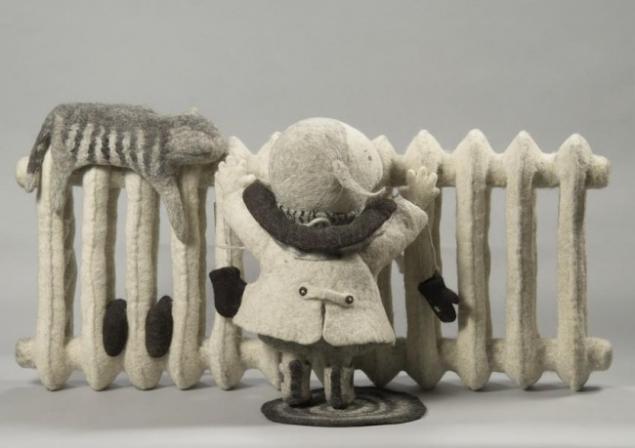 This is not a toy, not even souvenirs and interior decoration items. Artist Irina Andreeva calls them Dolls and sculptures.

According to her, I felt - this is the material that is able to warm not only the body but also the soul. It is for the soul and it makes their work, so they can not buy. But they can see and touch on a variety of exhibitions, which are held in different cities.

Awfully cute igrushki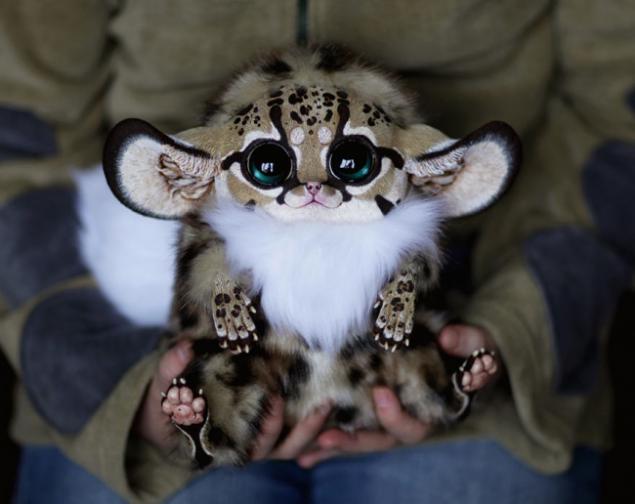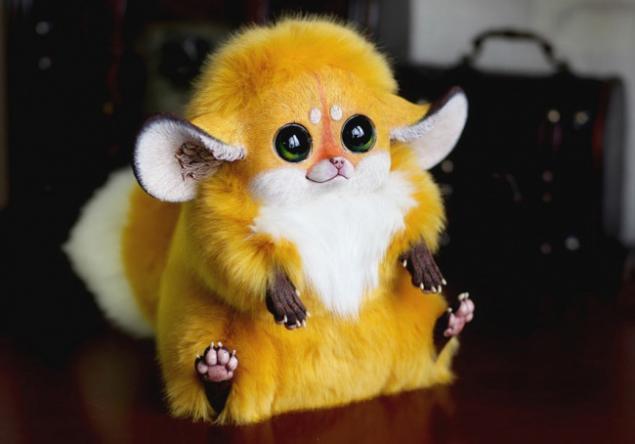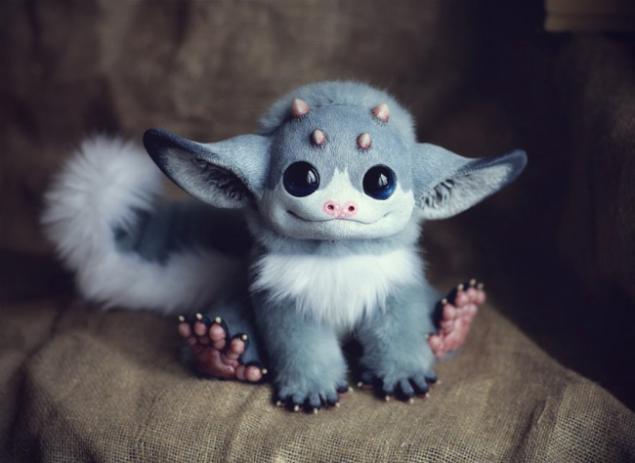 Moscow artist Earl Santaniel creates characters, in which a surprising combination of cute and zloveschest. These toothy, big-eyed and fluffy monsters, among other things, and even realistic to the extent that it seems as if they are actually living, warm and just about zaurchat.

Milota 86th urovnya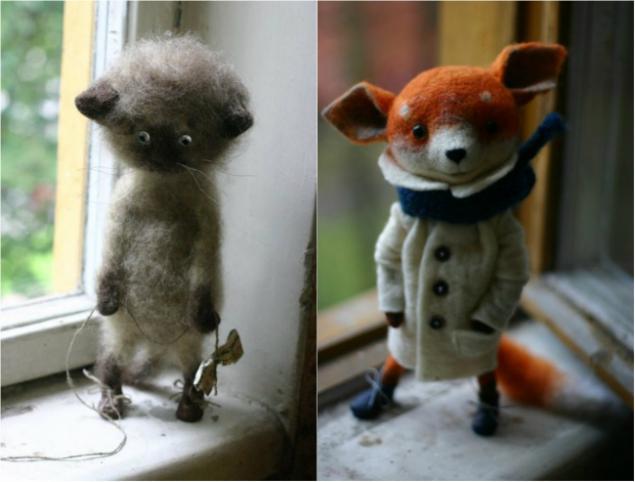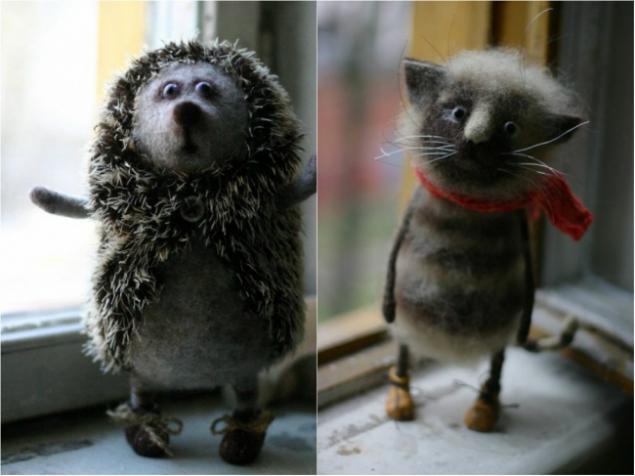 Master of felting toys of felt Katerina Kozunenko in each of his works puts a unique character. It makes little animals alive and completely unique. All animals are puppets in a single copy, because it is impossible to find two identical toys. To transfer all the kindness and charm animals Katerina takes them on a window sill - so they seem very real.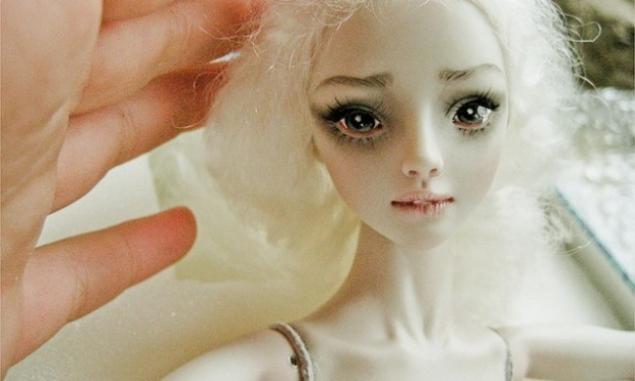 Porcelain doll in the understanding of most people - static doll. But the artist Marina Bychkova his creativity could prove the opposite: it hinged porcelain dolls are more flexible and realistic than polyurethane, plastic and vinyl collectible dolls. However, do not buy dolls Marina children - its realism they confuse even some adult collectors.

Tenderness their rukami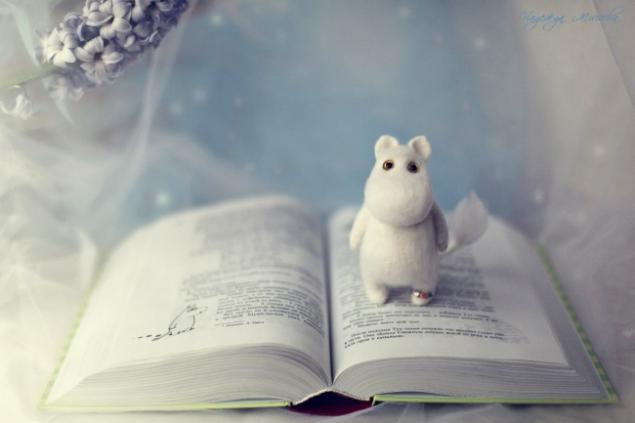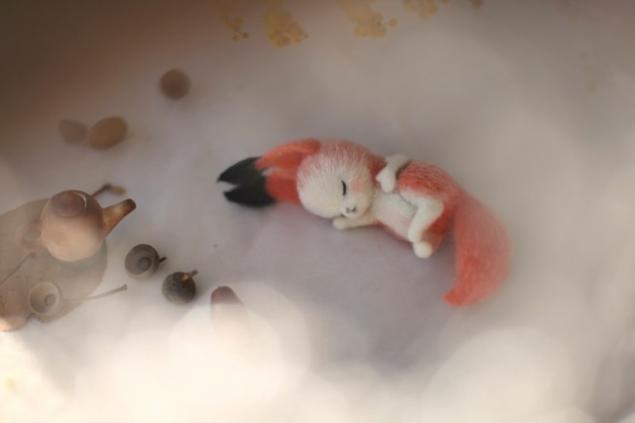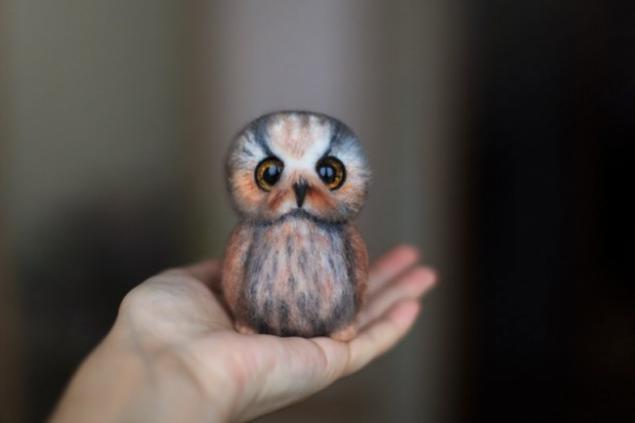 Hope Micheeva from St. Petersburg - a real storyteller. It creates a woolen toys in the art of dry and wet felting, and each of them has its own unique character. What unites them is that all these toys are small - no more than 11 centimeters in height - and very touching. Author wool suits for each pet a photoset. Toys "posing" so diligently that seem alive.

Alien igrushki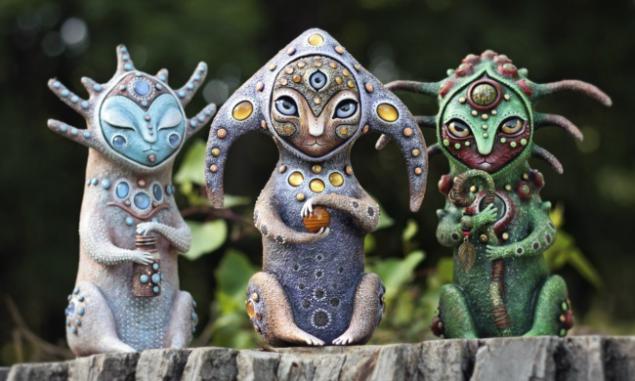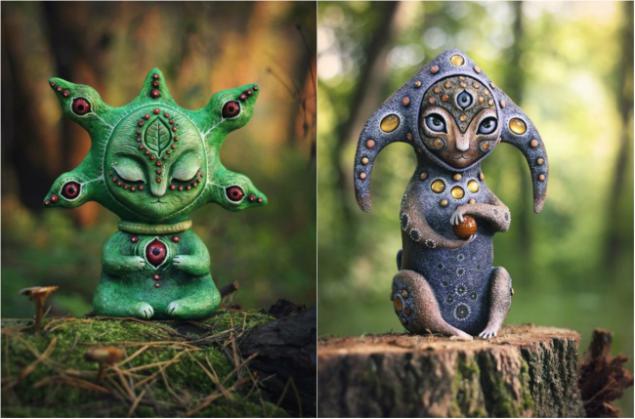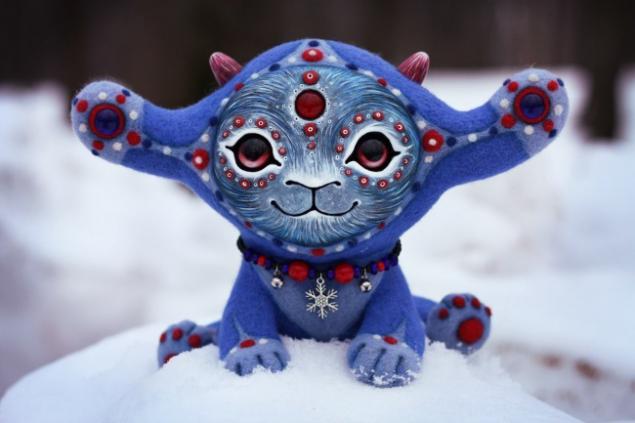 In Kharkov, she lives a young artist Mariana Kopylov, which obviously has a link with the cosmos. It creates a strange, not like anything and absolutely charming toys and she calls them "krakazyabrami».

Fluffy zveryata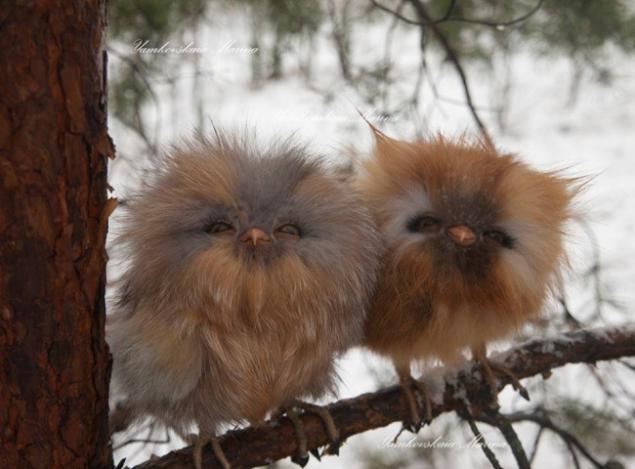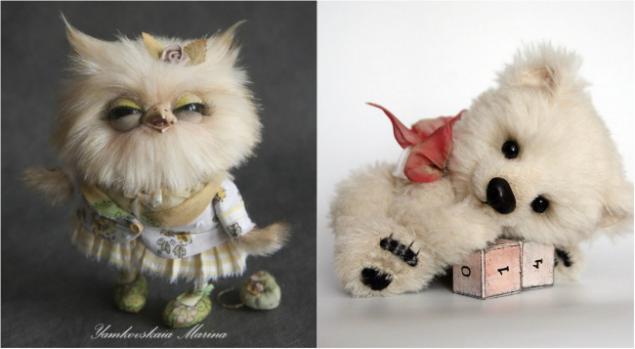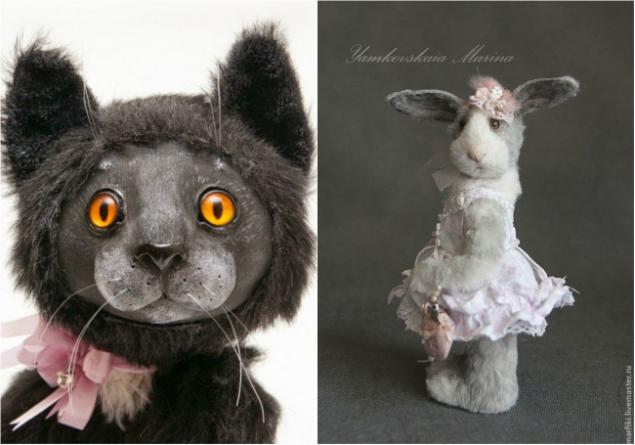 Marina Yamkovskaya childhood good at drawing and sewing. She married, had a baby and boredom took puppetry courses. And then I realized that the creation of toys - it's her calling. "I am inspired by the rapidly: enough for me to see photos of interesting animal, think of a suitable fur, and I'm working!»

Amazing stuff in style stimpank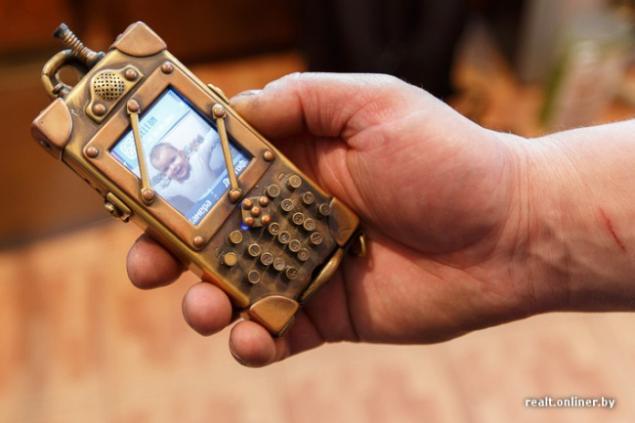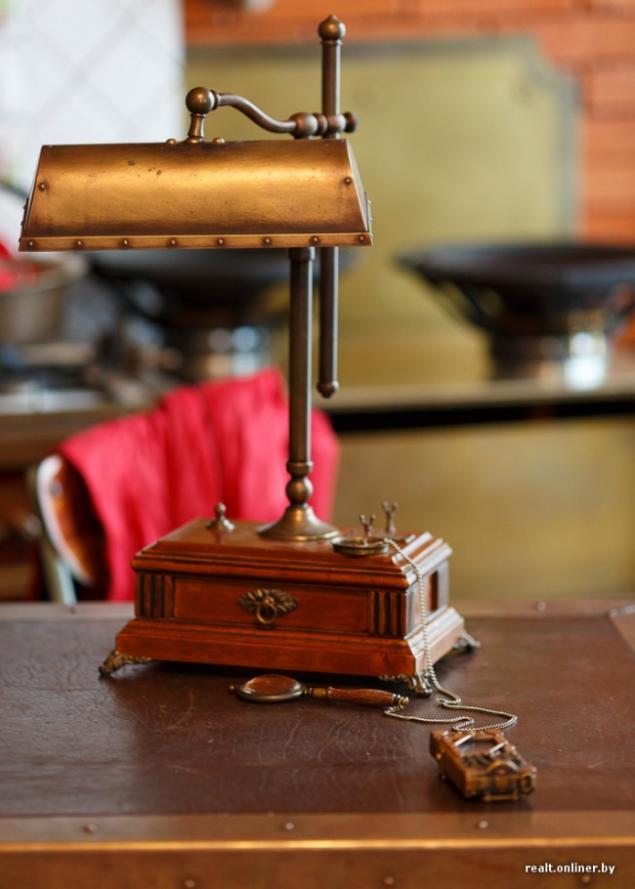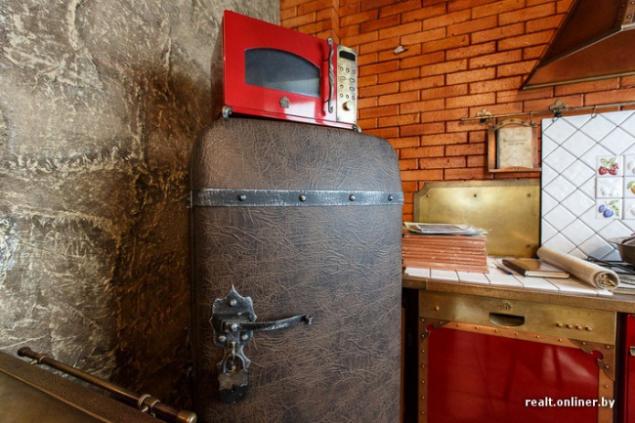 Workshop Dmitry Tihonenko Minsk officially engaged in the repair of household appliances. Tuning refrigerators and electric stoves - it is rather a hobby that has become the hallmark. In a separate room, where there are works of Dmitry, let not everyone. Ordinary customers would know what wonders it can create - surely would have gasped.

The new face of shopping kukly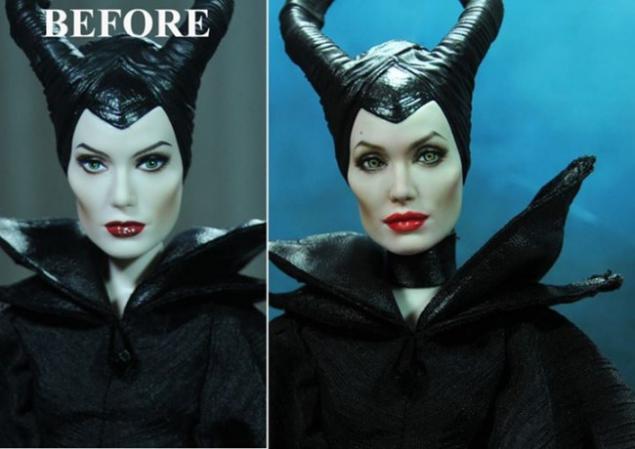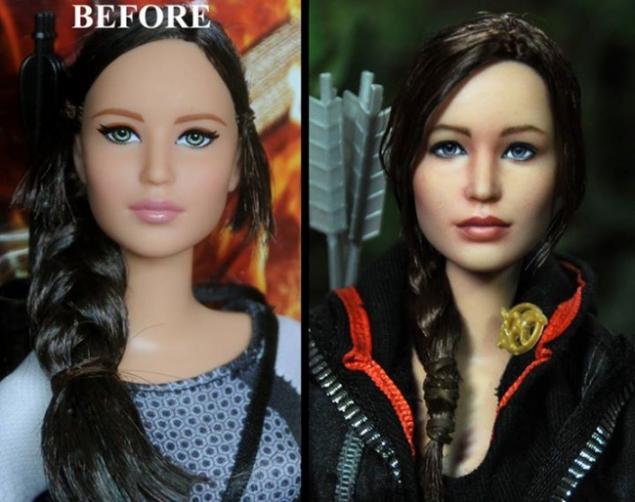 Noel Cruz takes a simple serial dolls, washes them with the original coat of paint and completely redraws their portrait. As a result, he obtained copies of the puppet star of world renown. Finalize the way he helps his wife - she sews doll clothes and accessories making.

Red rukodelki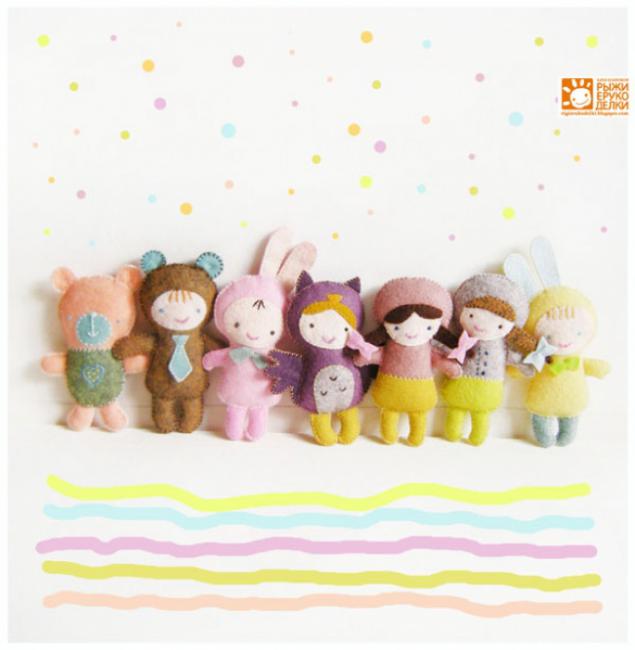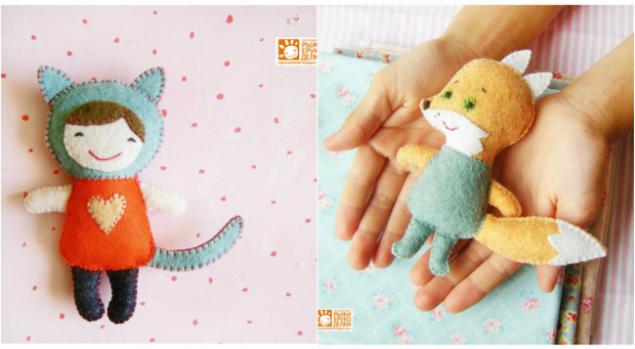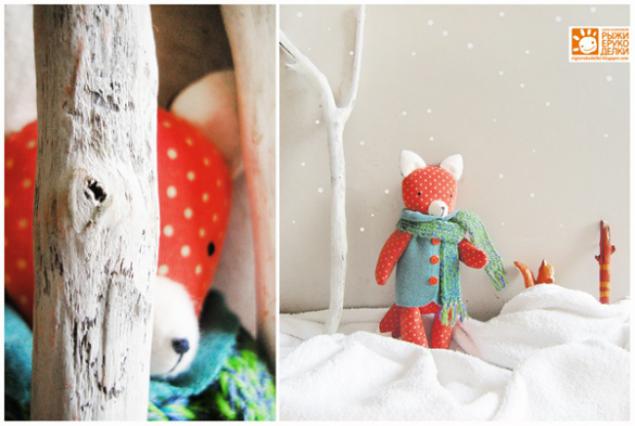 Such here fedoras kids rising no more than 12 centimeters each artist makes from Krasnoyarsk Ekaterina Osipova. They are very bright and cheerful, all smiles and give the charge of good mood, comfort and kindness.

Learning to do with their hands wonderful toy everyone can. Holidays long - go!

via # image11834210