They are adept at illusion better than any fokusnik.Iskusstvo - a kind of magic, and it is best to know this surrealist painter, and especially those who have devoted their creativity studying optical illusions. They are like magicians, only pull out of their hat does not rabbits, and new worlds wrenching reality inside out and make it look completely different, amaze eyes.
Website has collected works of masters, each of which reminds us that the world is full of wonders - both around us and in the universe of the human imagination.

Magic realism Rob Gonsalvesa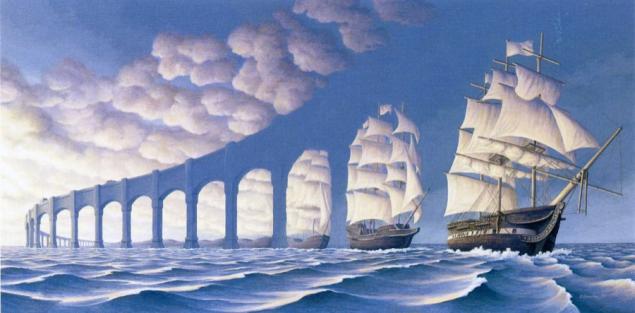 Set sail.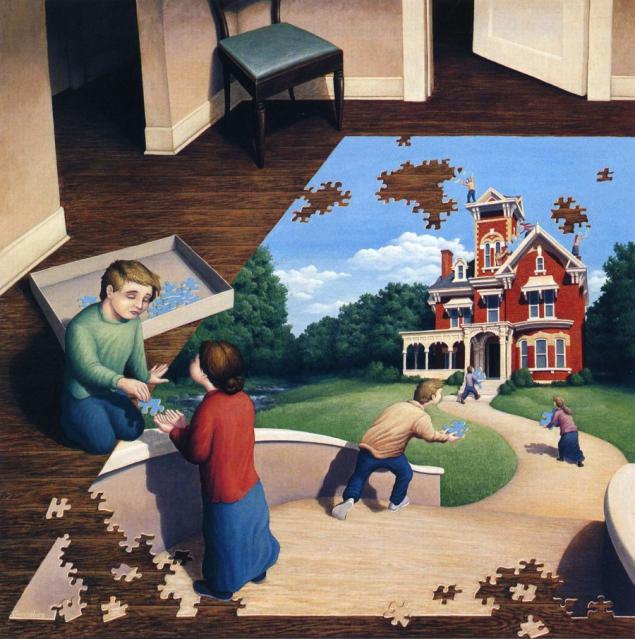 Unfinished puzzle.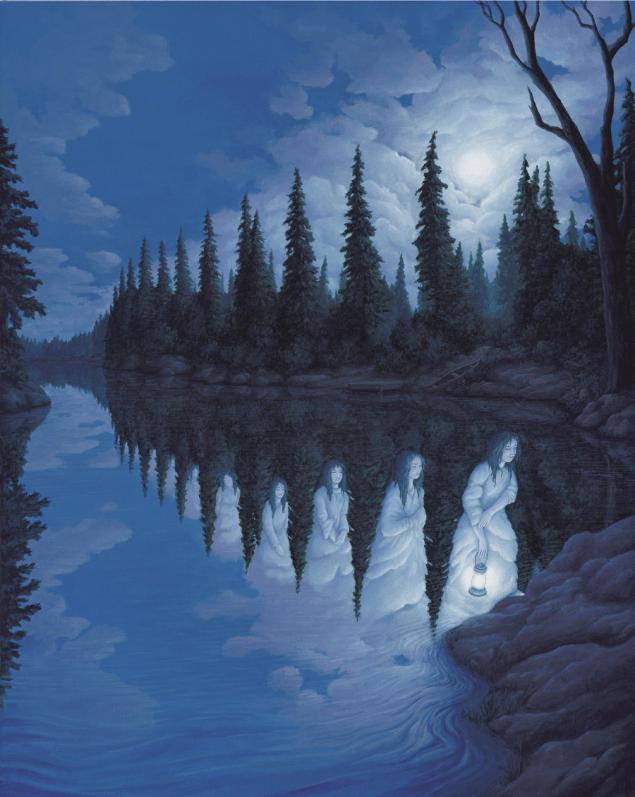 Virgin of the lake.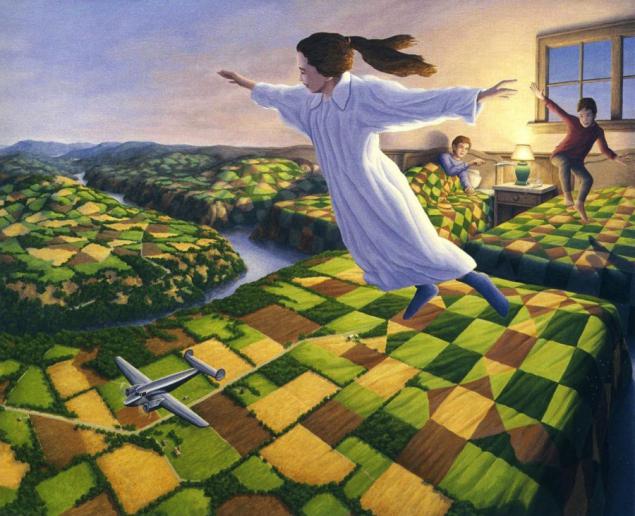 Night Aviation.

The style, which draws world-renowned Canadian artist Rob Gonsalves (Rob Gonsalves), some called surrealism, but the name of "magical realism" suits him much better. Pictures Gonsalves - it is always a magical union of worlds, subtle metamorphosis flow of objects from one incarnation to another. The artist seemed to hint to us - everything in the world is interconnected. A mixture of Dali, Magritte and MC Escher - these are the pictures of Rob Gonsalves.



Parallel worlds Jacek Yerki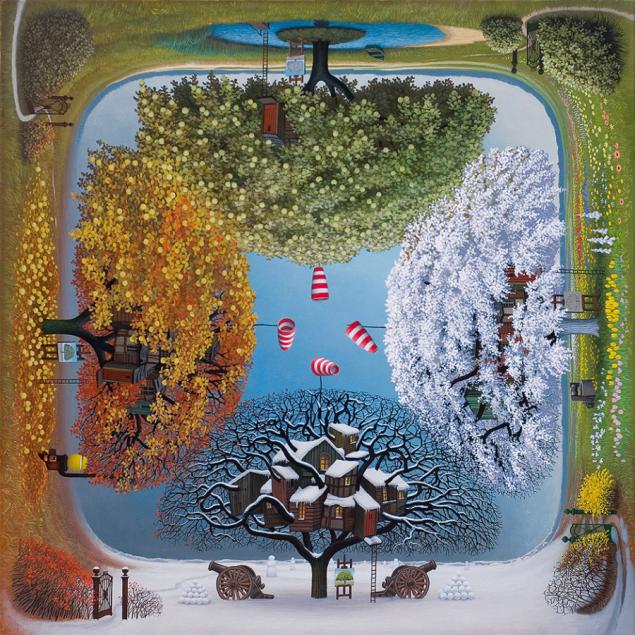 Apple calendar.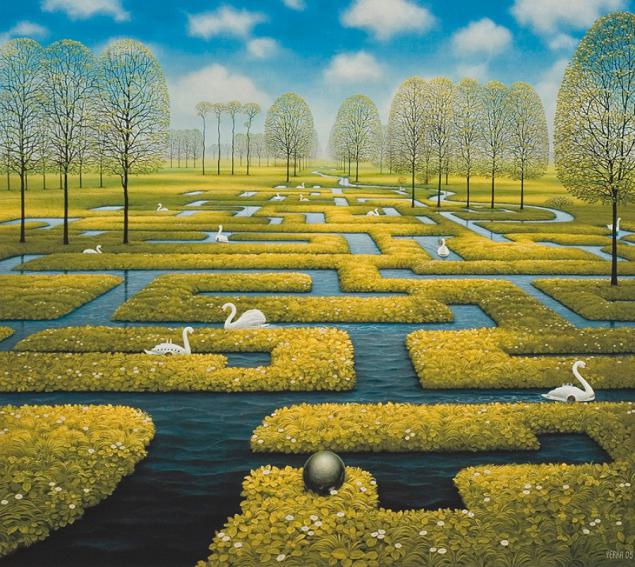 Labyrinth of spring.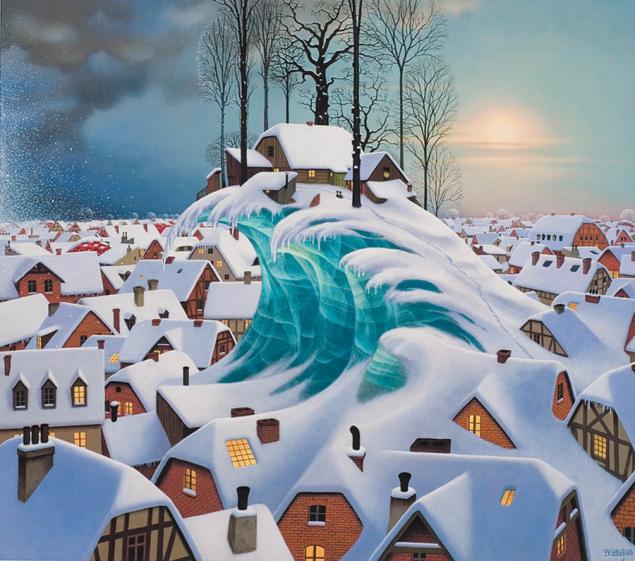 Winter Wave.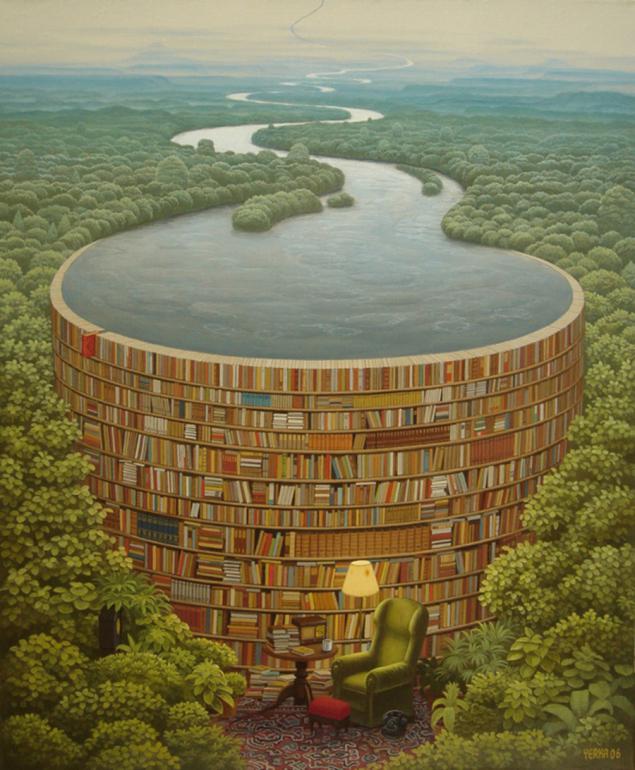 Library.

Polish artist Jacek Yerka (Jacek Yerka), Jacek Kowalski in the world, famous throughout the world for its fancy paintings mystery. He draws from childhood, and from the earliest then, and only then in the Art Academy, he had to defend his unique style: "My teachers somehow always wanted to come back to reality and to draw, as it should be: traditionally, without unnecessary fantasies" . But Yerka still managed to retain the right to own, a surreal vision of the world.



Ambiguous painting Nile Saymona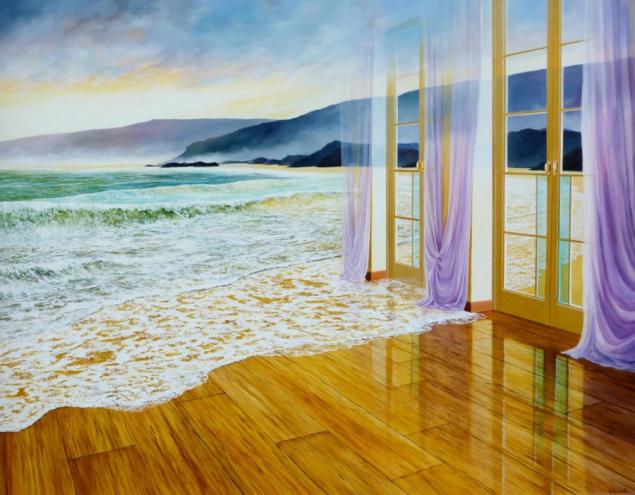 Reflections.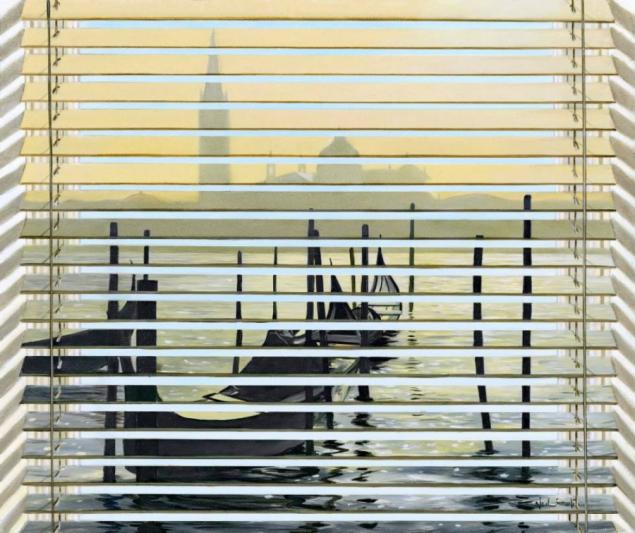 Blinds.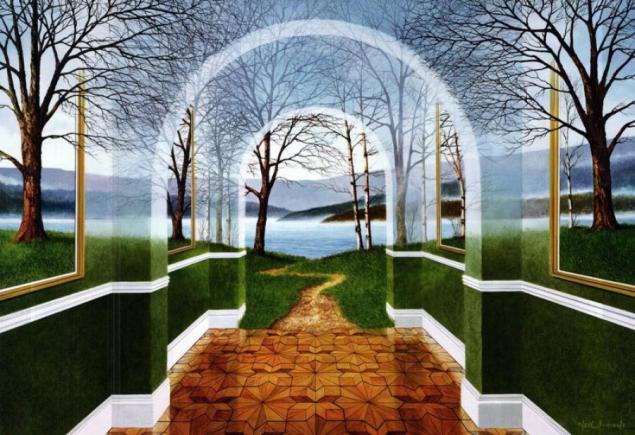 The paradox of the interior.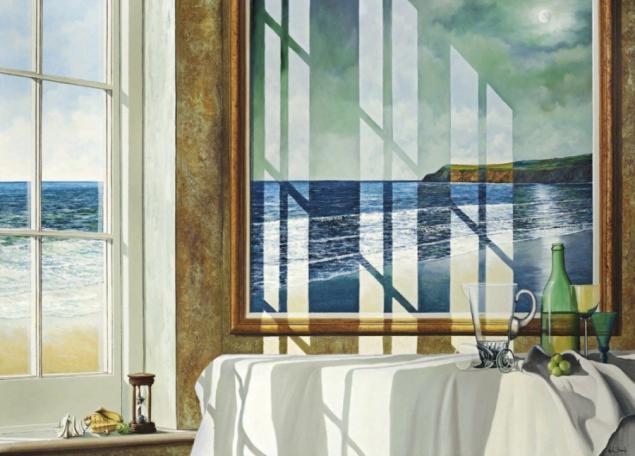 Deceptive light.

The paintings of British artist Simon Neil (Neil Simone) all is not as it seems at first glance. "For me, around the world - is a series of fragile and constantly changing shapes, shadows and borders" - said Simon. And his pictures are all really illusory and interconnected. Borders are washed away, and the stories continue to each other.



Multilayer metaphor Vladimir Kusha




An invitation to lunch.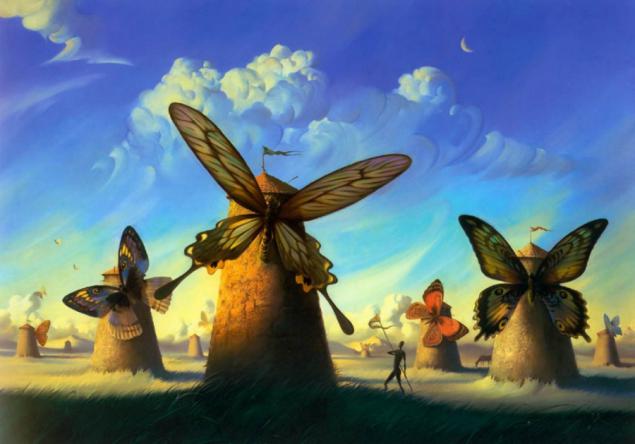 Mills.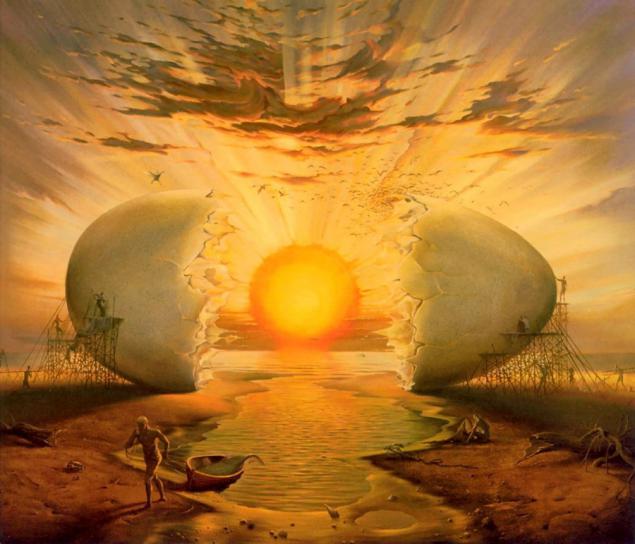 Sunrise in the ocean.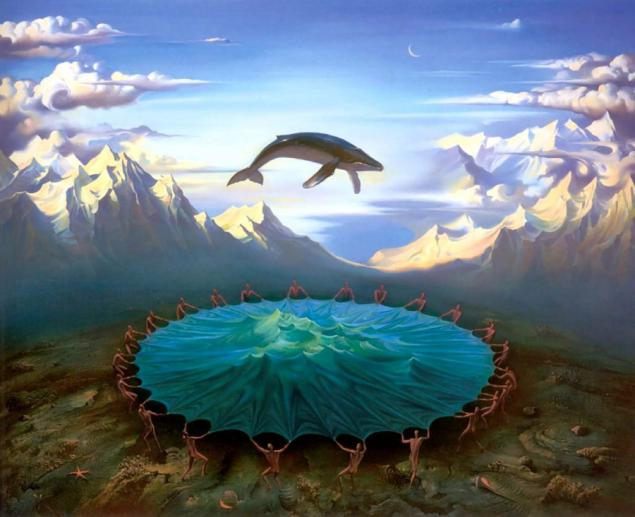 Waves breaking on the ship.

Vladimir Kush was born in Moscow, where he received his art education, but surrealism was then our country does not need, and Kush emigrated to the United States. Businessman from France happened to notice the work of the artist and impressed them so much that he gave an exhibition in Hong Kong. Then Cush became really famous. In all his works there is something attractive - they seem illuminated from within, and gives the impression that the viewer himself is present in the picture.



Piercing surrealism Rafal Olbinski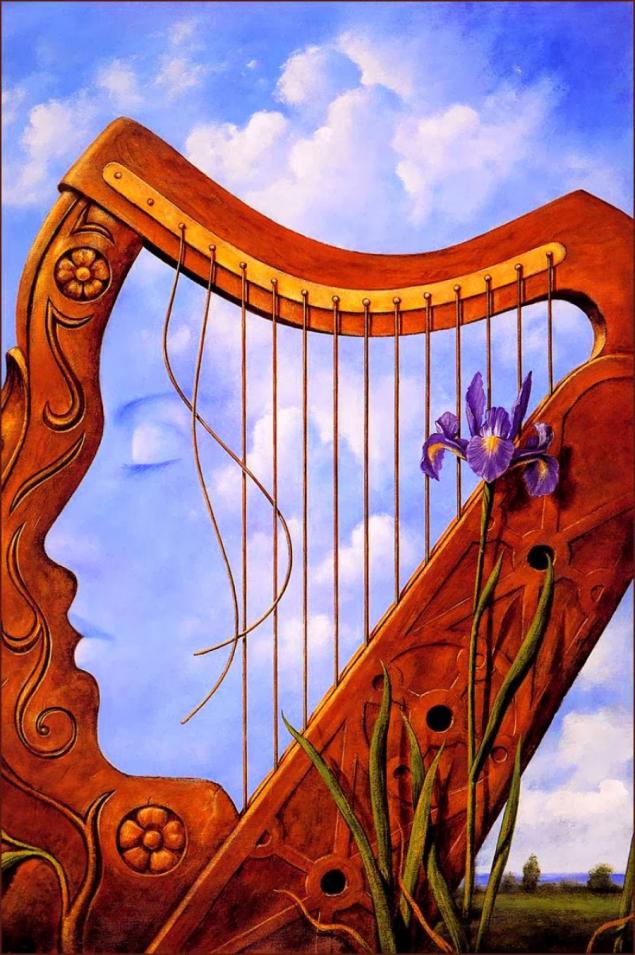 Iris.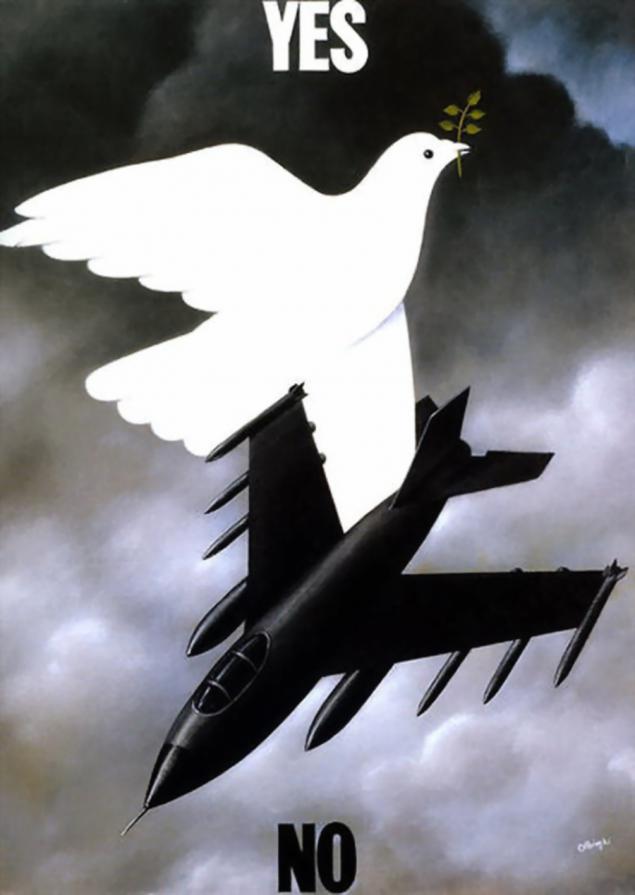 Yes / No.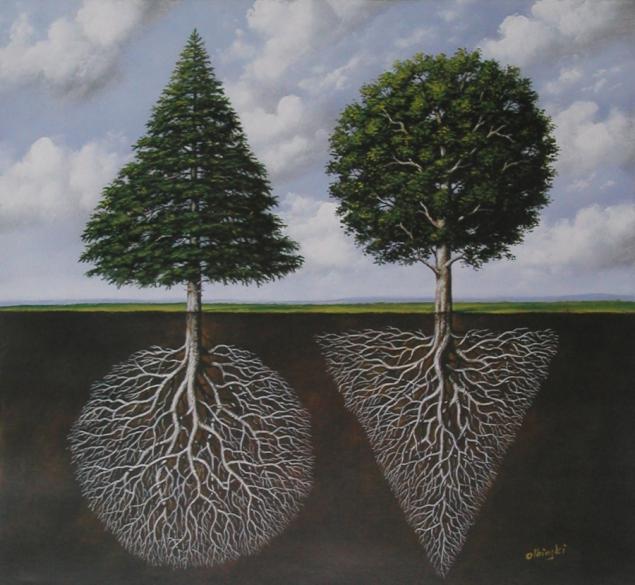 Do not judge a book by its cover.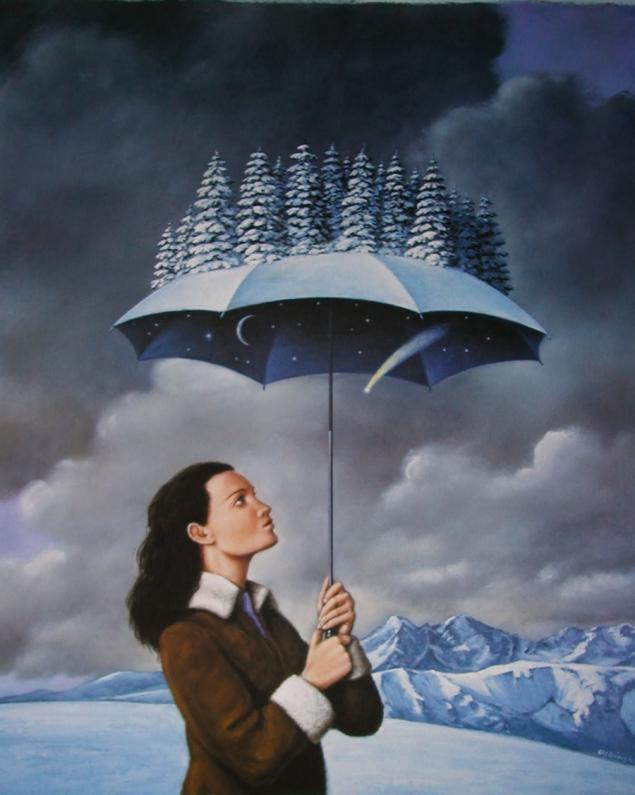 Comet.

Rafal Olbinski (Rafal Olbinski) - eminent surrealist painter from Poland, one of the few who manage to get to see a completely ordinary things in an unusual perspective. Rafal started its activities as an artist sets for the famous opera productions. But at age 36, he emigrated to the United States, where he began his stormy career of the artist and illustrator.



Double bottom painting Oleg Shuplyaka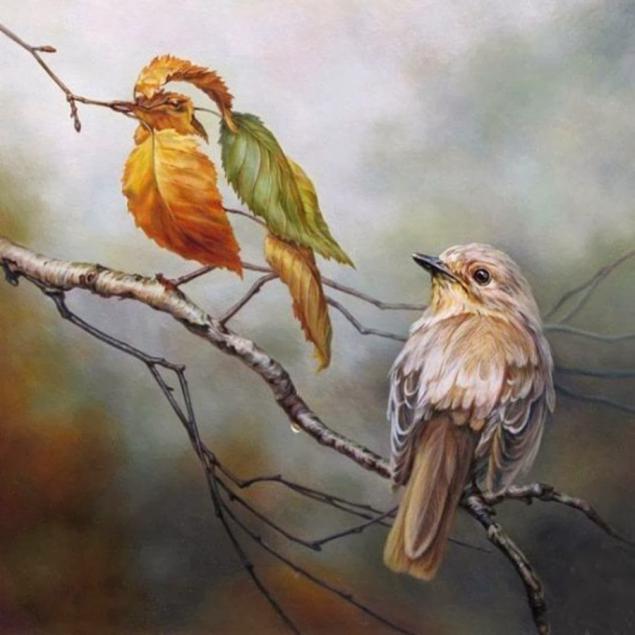 Two birdies.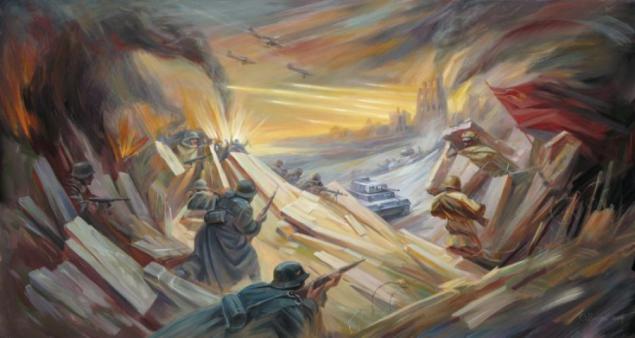 Stalingrad.








Landscape in the Italian style (left). Forest Song (right).

Oleg Shuplyak 47 years old, and he's an architect by training. But he devoted his life to not designing buildings and structures, and painting and teaching. He worked as an art teacher in his native village, now teaches drawing and painting in the children's art school, a small Ukrainian town of Berezhany. In art, he is attracted to optical illusions and the ability to "read" in one picture two entirely different story.





via www.art.ber.te.ua/