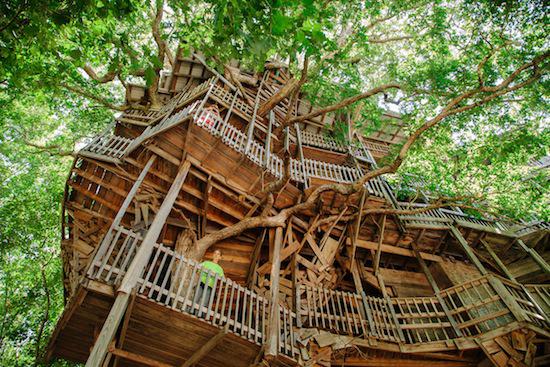 As a child, many people like to build a house in the trees. A resident of the town of Crossville it did so, however, he is no longer a child. But his tree house a lot more of those that usually build kids or teenagers. Its area - about 930 square meters. In the epic house nearly 80 rooms, and support him as much as six are living trees.
The creator of Horace Burgess House used to build a house 258,000 nails. The construction was 14 years, and the cost of the house as a result of almost $ 14 000. For the construction were used mostly natural materials such as recycled wood.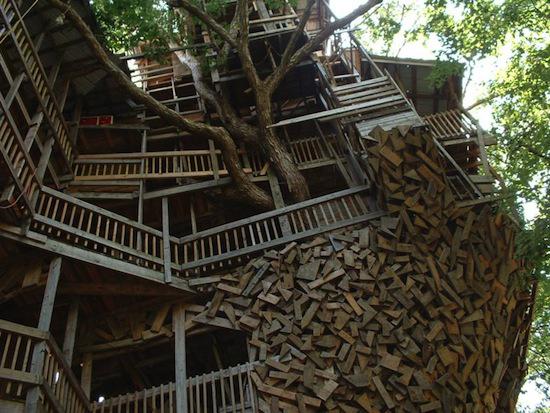 When Burgess does not hammer nails, then, in his own words, he is working as a Minister. He says that God told him to build this house, and in return has promised that the builder never end materials. Inside the house, there is even a church bell, where services are held on Sundays. Modern Noah's Ark takes about 100 visitors a day.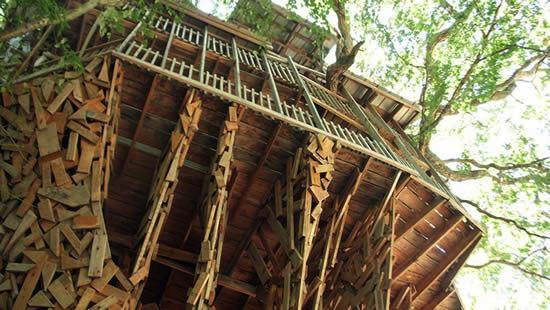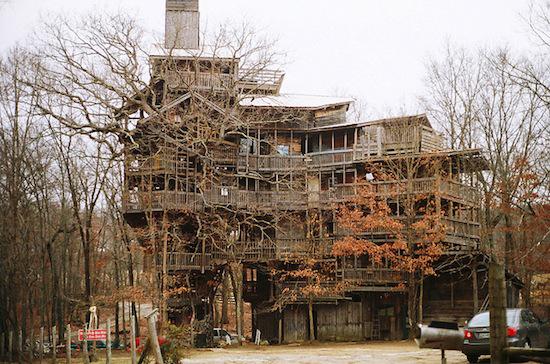 via factroom.ru