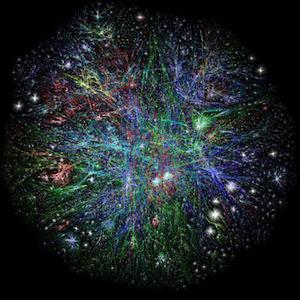 These amazing figures have become famous thanks to research conducted by Intel. They show the true scale of the modern Internet activity. But that's not all. According to the statistics obtained, every minute around the world downloaded 47,000 applications, and retail giant Amazon earns $ 83,000 in sales.
On Facebook, in addition to pages per minute can be seen 20 million photographs, and data is transmitted in this time about 640 GB.
Computers get more and more widespread, and thanks to the emergence of mobile devices with Internet access all services and applications become available at any moment. Listening to music, watching videos, uploading photos, online games, view messages in Twitter and status update on a social network - all these steps continuously generate huge network traffic. It is expected that by 2015 the number of mobile devices is constantly used twice the population of the globe.
via factroom.ru