Beast on kolёsah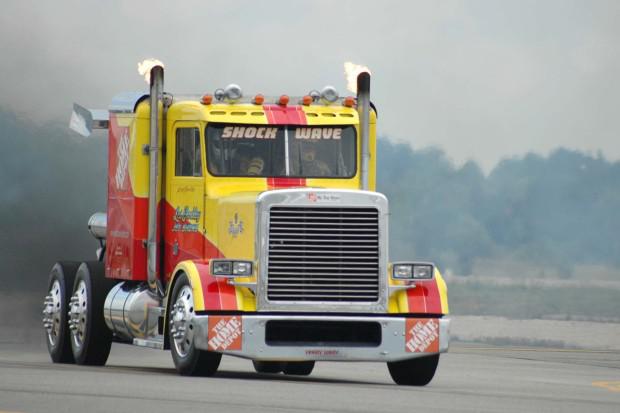 «Shockwave» - is the fastest truck in the world, it develops a speed that is able to overtake the Japanese bullet train. Tractor trailer from the company «Peterbilt» powered by three jet engines, so that the second can accelerate to 640 km / h. Its power - a whopping 36,000 horsepower, and a mile it flies only 6, 5 seconds.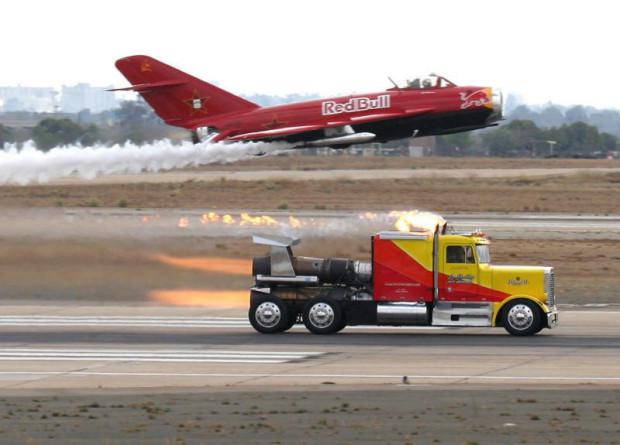 Incredible car Les Shockley was established in 1984. In 2012 he bought a truck and altered 64-year-old Neal Darnell, along with his 31-year-old son Chris, and now the truck managed to set the record for speed among the trucks.
«Shockwave» is equipped with three jet engines «Pratt & Whitney J34-48». Each motor 12 is equal to 000 horsepower, and the fuel tank of the truck to pour 180 gallons. Truck, according to Chris, about six times more powerful than a jet plane, and to ride in it, and brake at the same time, military parachutes are required to compensate the impact of 9G.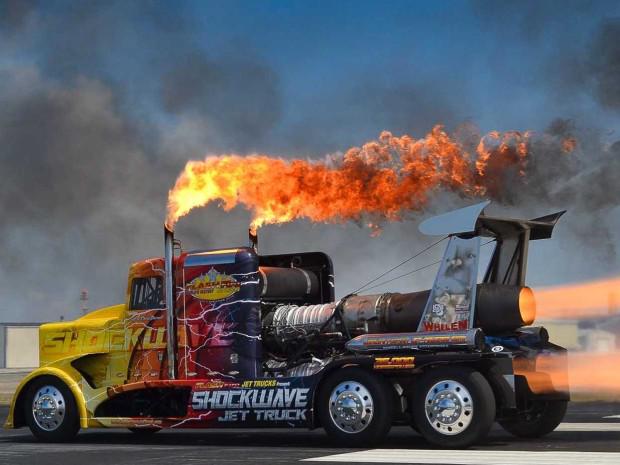 Soon father and son plan to pass on his "beast on wheels" in all US states and each make a presentation.
via factroom.ru