In addition to the aviation technology at Wings Over Houston Airshow also can see different expositions space, military and other equipment. This year's transport exhibition was represented by a number of vehicles of the Second World War, as well as NASA and Lunokhod jet truck companies NeXplore.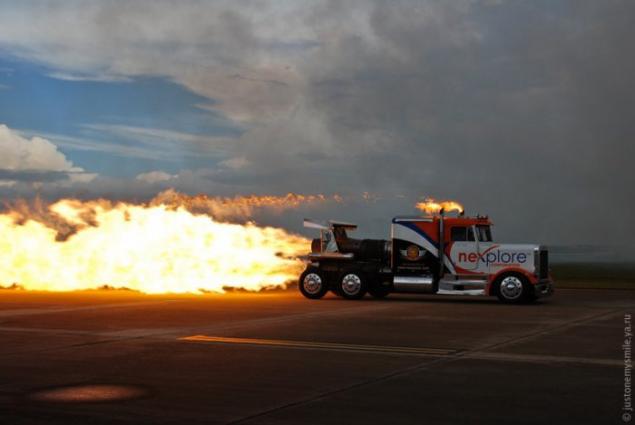 First appeared rover. Space Exploration Vehicle, or SEV. Lunokhod equipped with six independent wheel sets, able to rotate 360 ​​degrees, allowing it to move sideways, making Blagodyarya rover can obezzhaet any obstacles without additional maneuvers. He is able to climb slopes up to 40 degrees. Base rover was developed by a team of engineers involved in the design and preparation of cars for the rally. Moonwalker speed - 10 kilometers per hour, in any position of the wheels. Lunokhod has a pressurized cabin, and is capable of supporting independent astronauts as the ship for 14 days. Inside there is a small kitchen and sleeping space for two people.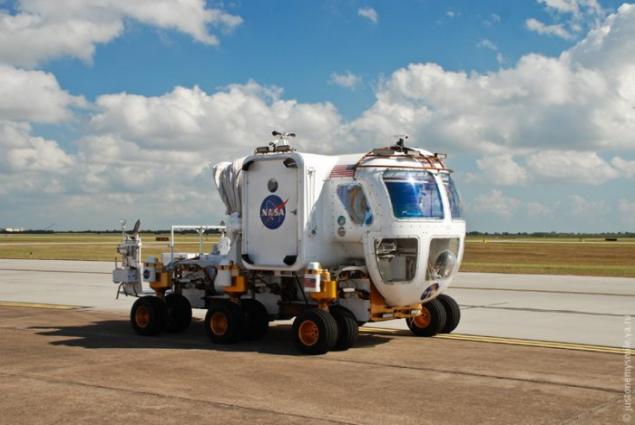 Rover itself can carry a variety of special equipment, crane, bulldozer blade, a variety of cable laid and so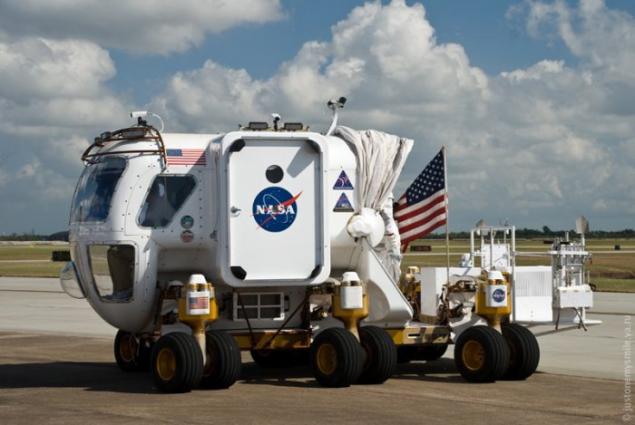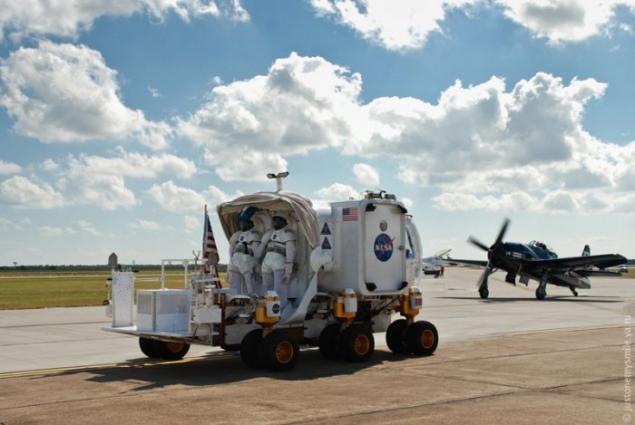 Another interesting object of the airshow was a jet truck companies NeXplore.