What did you read this summer?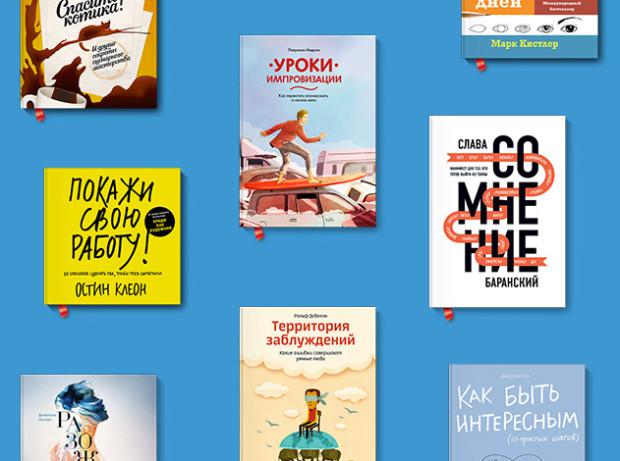 If in September this year you asked to write an essay on the classic school theme "How I spent summer", what would you tell a hypothetical teacher? That did not have time to buy a "hot" ticket to Turkey or Egypt and eventually spent three "wonderful" month in a dusty and stuffy city, occasionally getting out is not to go on holiday friends at barbecues? Responsibly declare - even if you have no opportunity to plunge into the warm waters of the Red Sea and a good fry under the tropical sun, you can spend the summer months, engaging in self-improvement and acquiring useful skills. Books from this collection will help you avoid painful regrets for wasted summer.
1. "Show me my job," Austin Kleon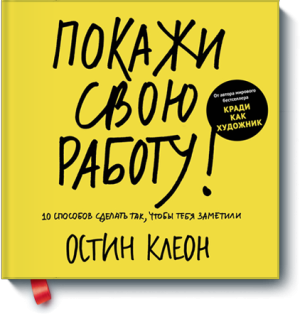 All creative people will sooner or later face the problem - how to bring the results of their works to the masses and create a name for yourself? In the book, the young artist and writer from Texas, provides advice on establishing good relationships, strategies to promote their work and optimize its performance. The author denies the word "self-promotion", to which many talented people averse, according to Cleon, his work can be seen as a kind of "alternative to self-promotion," he teaches, quote: "To perceive his work as a never-ending process, share it in a way that attract those who might be interested in it ».
Austin Cleon book is addressed not only to artists, writers, musicians and representatives of other creative professions - every person who aspires to become a successful, may find it an interesting idea or a way to increase the productivity of their work.
2. "Surf the fairy tale," Nikita Zamehovsky-Megalokardi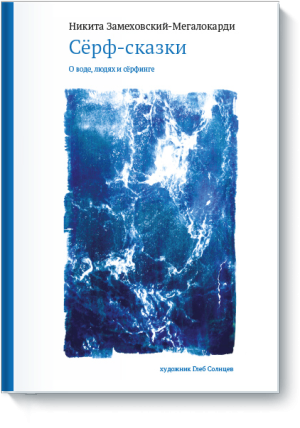 The book of the famous poet and surfer Nikita Zamehovskogo-Megalokardi - the fruit of his many years of thinking about human interaction with water and surfing lessons in particular. Theorist and practitioner of surfing considers this kind of leisure, not only as a sports discipline, but above all as a struggle of man against the elements, which is the ultimate goal - to overcome their weaknesses.
The book is written in the experimental genre of "surf-tales" and represents the 12 parables, dedicated to the highlights in the history of surfing and exploring the motivation of the people standing up on a slippery board and gave adrift. Heroes all the "stories" are different, but the protagonist is always the Water - impersonal, dispassionate and sometimes ruthless.
Work Zamehovskogo-Megalokardi recommended reading for surfers and all fans of extreme sports, but it will be interesting to people, yet far from the surfing - the book contains many interesting historical facts and legends about the "wave catchers».
3. "The Science of Sleep" by David Rendall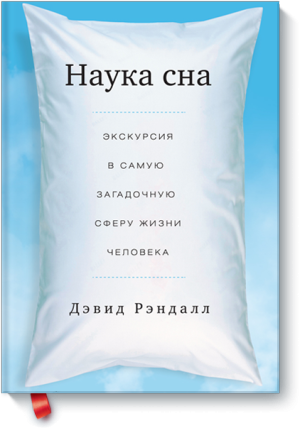 Everyone at least one-third of its life in a dream, but many mysteries "of the kingdom of Morpheus" still remain a mystery, even for the best minds of humanity. Why do people sleep, where are the dreams, what a dream is different for men and women - the answers to these and other questions in his book gives the British journalist David Randall.
In "The Science of Sleep" Randall involves serious scientific problems, but he manages to escape Tongues and excessive academicism story - read a book enjoyable and easy. In his work the Briton collected many striking facts about politics pharmaceutical companies producing sleeping pills, sleep problems in athletes, their age dream about the crimes committed in a dream (as it turned out, there are some) and many others.
Work Randall - not a book from the category of "Manual for healthy sleep for Dummies", but after acquaintance with him you realize that actually happens to you while you sleep and start differently perceive this physiological need.
4. "Doubt" Thank Baranskiy
The book authored by a professional athlete can be called a guide for those who live an active life, committed to self-development and is trying to achieve their goals.
Tips Baransky affect various aspects of human activity - from the use of mobile phones to physical exercise and proper organization of a healthy diet. There is no extensive "lyrical digressions" and boastful arguments author of its own success, only a set of practical recommendations and methods to optimize the work and leisure. If you have a life - continuous process improvement and search for hidden features of your body and mind, "Doubt", no doubt - «must read».
5. "Lessons of improvisation," Patricia Ryan Medson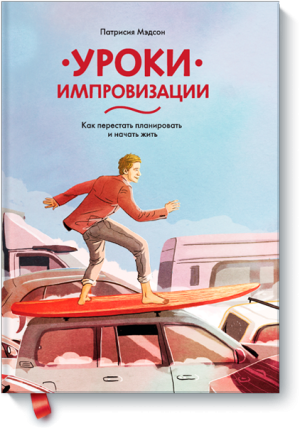 Eloquently about the contents of this book tells its subtitle - "How to stop planning and start living." In fact, have you ever thought about how much time we spend on a careful consideration of various actions and ideas, just because "so it is accepted," and not because it really important? What to choose - Android or iOS? What the leading order for a wedding? How to fill a dish of oysters, if in a supermarket near the house suddenly turned out to be a suitable white wine? Gifts for boss birthday, this is not contrary to corporate ethics? These "difficulties" are unlikely to cause serious depression, but they take the time that you can devote to solving the really important tasks and engage in favorite business, and it is capable to lead to dissatisfaction with their own lives, the crisis of self-realization, development of systems and as a consequence - psychic problems.
C Height of his thirty years of experience of teaching of acting Patricia Madson advises readers not try to control everything in the world, to learn to improvise and not be afraid of mistakes. According to the author, the ability to make unexpected decisions and "to break the rules of the game" can be used not only on stage but also in life, allowing "on the move" to deal with the various issues, such as child rearing or climbing the career ladder.
6. "Save the kitty!" Blake Snayder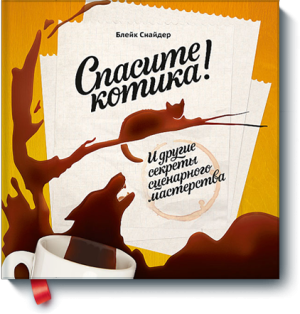 Are you an aspiring screenwriter, but the movie studios and the giants of the media business are not eager to unfasten millions for your brilliant manuscript? Running for Blake Snyder's book! Perhaps the "Save the kitty!" And does not turn you into a new Vince Gilligan (writer and producer of the TV series "The X-Files" and "Breaking Bad"), but it will help you understand what you are doing wrong.
American writer trying to get away from the popular movie among dealers of Film Classification on certain genres, developing his system Blake Snyder Beat Sheet, demonstrates how to create scenarios on the example of the most successful paintings in the history of cinema. Blake Snyder's book - a real tutorial for newcomers to the business scenario. Summing up his experience, an American trying to convey to the reader everything you need to write a commercially promising scenario, of course, in addition to talent - it can take care of only nature. The rest, including - development of techniques for exciting stories and create a "convex" the characters, you will find in this book.
7. "You can draw after 30 days," Mark Kistler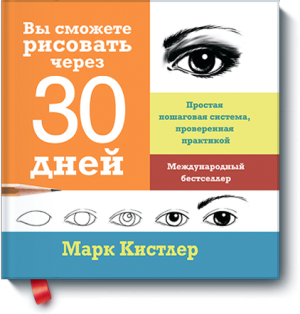 If you feel awe when observing verified hand movements any more or less experienced artist and still think that the talent for drawing - something that gives a person over and eludes mere mortals, to convince you book one of the world's most famous teacher of drawing Brand Kistler. In his work with the speaker called practical advice to translate into figures of your wildest ideas and fantasies, with the book is designed primarily for those who are learning to work with a pencil "from scratch", ie people completely unfamiliar with the techniques of drawing.
Catching up to 20 minutes a day, you're just a month will be able to impress your friends an excellent job - the only problem will only perform numerous requests for writing portraits and caricatures, which overwhelm your friends. Stock up on pencils and erasers, paper and zagotovte more forward - to create their own cartoon universe!
8. "territory of misconceptions," Rolf Dobelli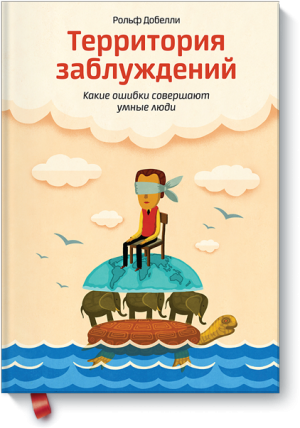 Because of the specific features of the human mind, even the most prudent and far-sighted people make mistakes, and sometimes behave irrationally. The book is a scientist, writer and businessman Rolf Dobell will allow you to avoid the pitfalls that preparing your own brain - the example of the different situations in life it describes the motivations of people to act one way or another. According to the author, only realized their mistakes and throw out all unnecessary life, a person can achieve success and held as a person: "When we get rid of erroneous actions and judgment, clear thinking and intelligent behavior will come by themselves».
"The territory of errors" will appeal to all who are interested in psychology and trying to change their lives for the better. The book describes the 52 most common mistake of thinking that turns it into a kind of weapon that will win the battle with their own complexes and stereotypes, because forewarned - means armed.
9. "How to be interesting," Jessica Hegi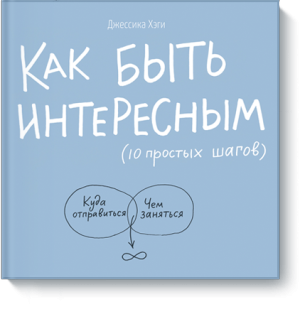 Admit it, you probably ever wanted to be so eloquent and witty, that any interlocutor listening to you, they say, "Open your mouth," and then sprinkled with quotations from your conversation. One can understand the art to be interesting not too easy, but this will help you book the popular artist and blogger Jessica Hagee. To some of her advice like "do not go on a date with someone who you do not like it" or "if you have bad memories of some people, places or things - remember" seem primitive and obvious, but remember - it's hard just follow exactly truisms, so do not hurt once again remind ourselves of them and try to take these principles as a guide to action.
Work Jessica is a series of drawings, which are accompanied by phrases-motivators. Due to the short and simple form of presentation, "How to be an interesting" will appeal not only to adults but also school-age readers.
10. "Make up the fire," Danielle Laport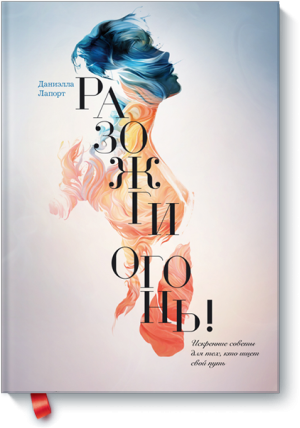 This book - not a manual for tourists as likely to have thought. His hard-PR-specialist, a popular blogger and writer Danielle Laporte appeals to women seeking self-fulfillment and success in life. "Make up the fire" - a book on how to put into practice all what you dream and without losing myself, how to find the strength to move toward the set tsedi without losing self-control and not despairing at the blunders at the end of all, about how to ignite your "inner fire».
The book is written by a woman, as a woman and women, so that the stronger sex is worth buying it as a gift unless the second half.
via factroom.ru