Parents sometimes go too daleko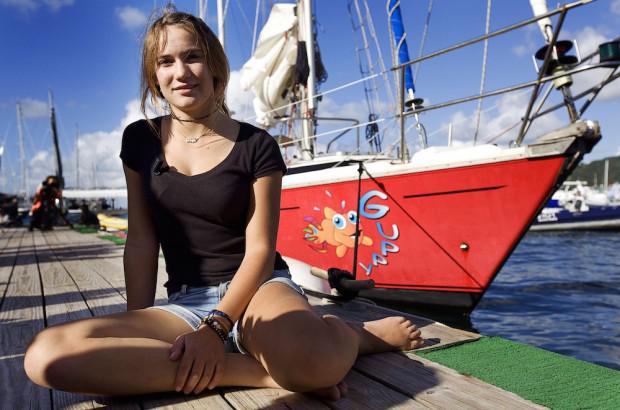 often said that being a parent - the hardest job in the world, and most parents do their best to make the right decisions, contributing to happiness and well-being of their children. However, sometimes the actions of parents are very mixed. These can range from the controversial but ultimately safer, to completely obscure, and sometimes criminal.
1. surgical operatsii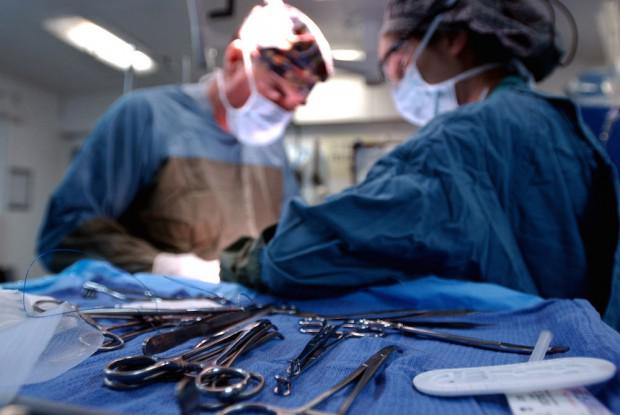 Leaders of the Indian Medical Association were stunned when they were contacted by a representative of one of the local offices and said they came across a video of a teenager, to do the operation. 15-year-old Raj Dilipan allegedly did cesarean section 20-year-old pregnant patient under the supervision of their parents. Both parents were doctors and owners of the hospital and a maternity hospital where the operation took place.
After the father gave the patient anesthetized, he recorded a video in which the son performs, apparently hoping that in this way a teenager would get into the Guinness Book of Records. Fortunately, the teenager did everything correctly. Although the patient and has not filed a formal complaint to the doctors, an investigation was launched, but Raja parents denied that their son carried out the operation, and said that he was only helping. Video operation has not been found, however, parents were charged with several charges, including the charge of attempted murder.
2. single round puteshestvieKak least six young persons under 18 years of age committed a single round trip, and each of them hoping to become the youngest person to whom it is possible. In 2010, 14-year-old girl Laura Dekker from the Netherlands spent 17 months on board his ship "Guppy" and finished his journey of 50,000 kilometers when she was 16 years old. It was originally planned that it will start to circumnavigate the globe in the year before, but the Dutch government has banned it, as there are strong doubts about the psychological stability Decker, and its ability to handle the sails.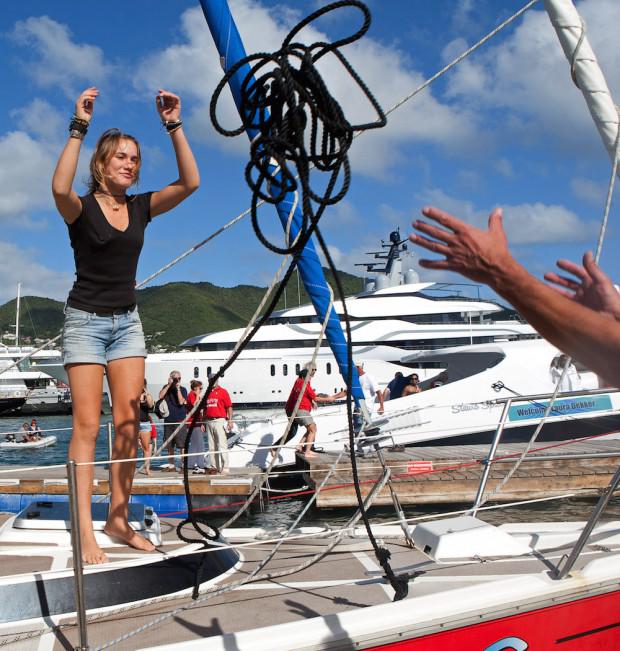 Other teens to take a similar journey, faced with waves as high as a four-story house, with food poisoning, mechanical failures and hardships of loneliness. 16-year-old Abby Sutherland rescuers searched the three countries where it is on the radio reported damage to the mast due to the storm. She was trying to repeat the journey of his brother, which he took when he was her age. Abby eventually rescued, but her parents for a long time been criticized for promoting this adventure. She was poorly planned because the teenager was in the southern seas in dangerous winter. Now in the book of Guinness World Records no longer recorded single voyage teenagers is done in order to prevent further risky attempts of young people.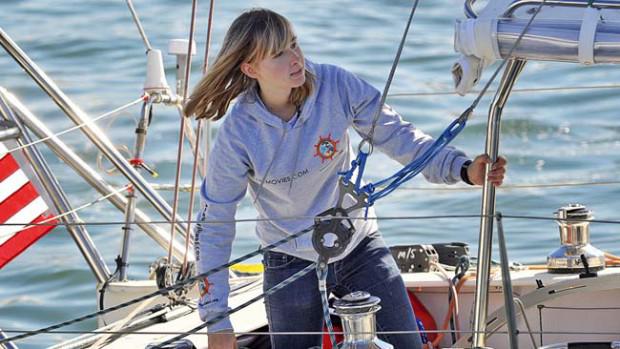 3. Tatuirovka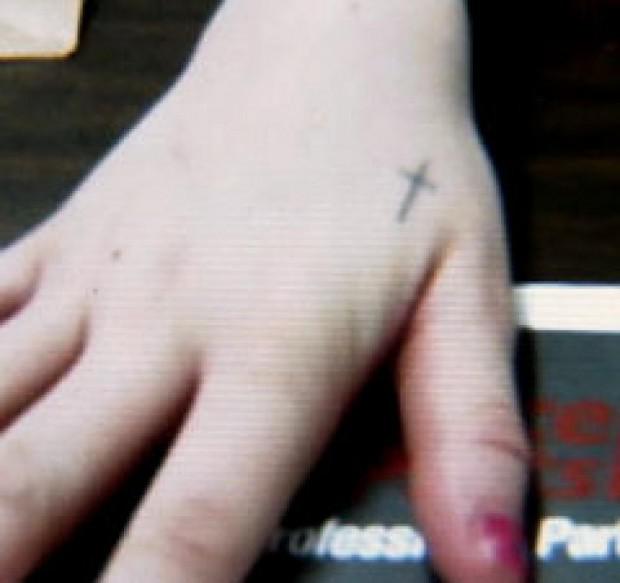 Most parents would never allow your child to get a tattoo. However, it happens more often than you can imagine. Many parents have been arrested for having done tattoo own young children, and many of these parents were really surprised when they are told what to do so - is illegal.
Perhaps the most sensational incident occurred in the family Patty Marsh and Jacob Bartels, who inflicted tattoo his six foster children, using a device made of a plastic tube and a guitar string used as a needle.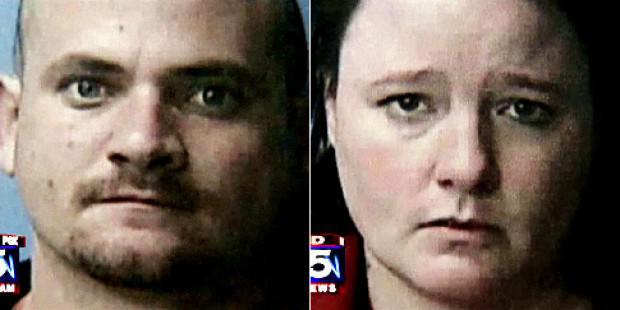 Their age ranged from 10 to 17 years. Seventh child was only seven years old, and my parents decided that he was "too young" for a tattoo. Police brought the biological mother of the two youngest children, after not been able to wash off the ink cross from the hands of one of the children.
4. Shooting of "Uzi"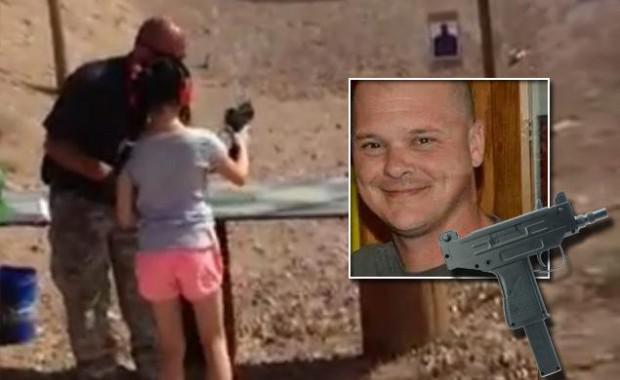 In 2014 there was a shocking incident: 39-year-old shooting instructor named Charles Vacca was killed when his pupil could not keep in the hands of submachine gun "Uzi" from which she shot. A shocking here is that the shoot was only nine years old. The parents were vacationing near Las Vegas, and took with him a daughter, which at some point wanted to shoot. Many members of the public were outraged that the child allowed to take up arms, which has such a high rate.
The above incident was filmed on video. First single girl shoots, and then switches Vacca "Uzi" on automatic fire. The law enforcement agencies a discussion about whether to blame for the girl's parents to death. In the end, it was found that Vacca was killed by his own fault, as misjudged the age of the arrow and not spend enough time preparing the child.
In another terrible incident 9-year-old Christopher Bizildzh was killed during the show weapon when fired "Uzi". Not only that his father allowed his son to shoot from a submachine gun, he continued to insist on this, even when an employee of Tyre warned that these weapons may be too powerful for a child. Organizer weapons show former police chief Edward Fleury and another two people have been charged with manslaughter, but later all three were acquitted.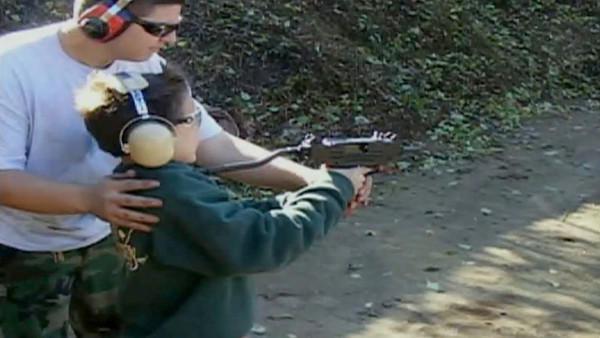 5. Work aviadispetcherom
At Kennedy Airport air traffic controller in New York, the trouble started after he brought to the work of his nine-year twins, and they began to give instructions to pilots. Glenn Duffy allowed his son to talk to at least five pilots. It was during the holidays, and the conversation with the pilots Duffy ends with the phrase: "This is what happens folks, when children are not in school." Same Duffy did and the next day, but this time with the pilots told his daughter.
Pilots amused voice of the young air traffic controller, and one of them even told the boy that he has done "a wonderful job." But when this incident reached the leadership, it did not seem funny to them. Management noted that although children are permitted to attend controllers and next to the parents at work, they can only watch it but have no right to interfere in it. In addition, it is impossible to communicate with pilots using inappropriate slang (the boy in conversation with the pilot with Aeromexico said, "Adios, amigo"). Both air traffic controllers and their supervisor have been suspended from work.
6. Drinking vodki
The parents of 10-year-old girls were shocked to learn that their daughter had severe poisoning, is in the house girlfriend. When she went to visit a friend in the White House floors and did not return home, his parents sent her older sister. Arriving at the White House, the sister found empty bottles, a bucket of vomit, and his 10-year-old sister, who was unable to walk and could barely talk. All three fifth graders who are in the house, were sent to the hospital.
Paul Wight itself denied that bought vodka for his daughter and her friends. They suggest that the girl must have found themselves a drink while Paul did not see. However, White was accused of distributing hard liquor to minors, and the courts have forbidden contact with his daughter as long as one is 18 years old. The daughter was sent to a service custody Child Services.
7. Climbing the goru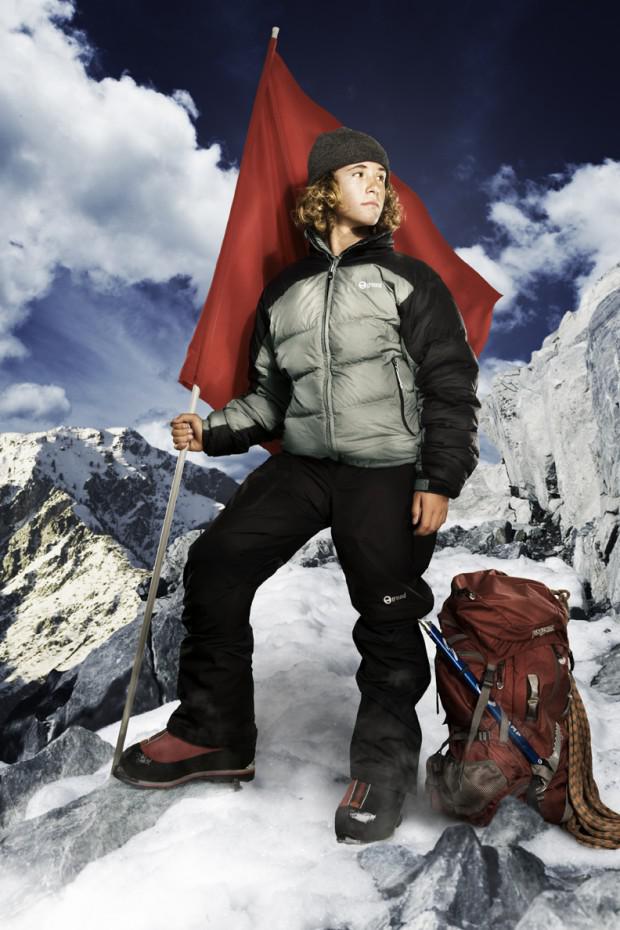 13-year-old Jordan Romero became the youngest person in the world to climb Everest. By the time of the ascent he was already an experienced climber, conquering the seven highest peaks on each continent. Among his achievements was climbing Mount Kilimanjaro at age 10, which he made with his father, stepmother and three Sherpa tribe representatives. This event caused numerous disputes about parental responsibility.
A very young girl who climbed Everest, was the Purna Malavat from India, which was chosen for the climb as part of initiatives to facilitate the poor and bringing them to the sport.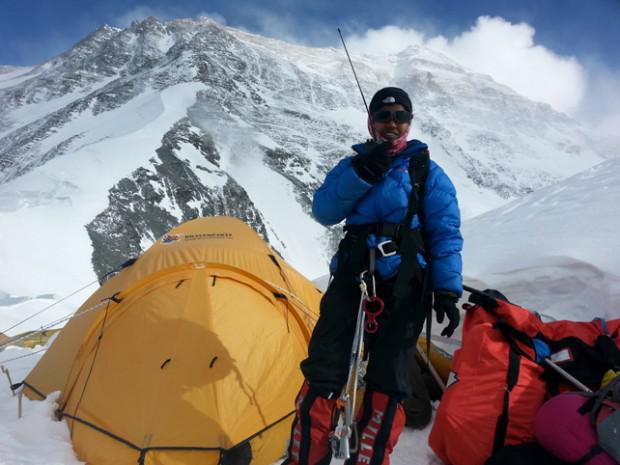 In 2014, a father-American led infuriated the French authorities, taking her two children with a Mont Blanc. One of the children was 9 years old, the other - 11. They almost died on the mountain, like a number of climbers who had gone to the summit just before them. Later, the father admitted that he was trying to set a world record. He also said that he has no regrets about what happened. At the same time, the mayor of the area in a rage, said the young father that the Mont Blanc - this is not an amusement park.
8. Clothing from the movie "Pretty Woman»
The audience of several American television theatrical programs for children were stunned when they saw a three-year pageant contestant named Paisley, dressed as a prostitute Vivian, who in the movie "Pretty Woman" Julia Roberts played. On Paisley was a mini-skirt, blond wig, boots with high heels and naked belly was. All this caused a rapid public outrage.
The girl's mother, Wendy, made this suit, said that it was done just for fun, and that her daughter had no idea with whom it will associate. Also, the mother said that it is unlikely to become so decorate your daughter, if you knew what this will cause resentment.
Earlier, on the same show another four-year girl spoke, actress dressed as Dolly Parton and her costume consisted of a consignment breasts and buttocks.
9. Driving mashiny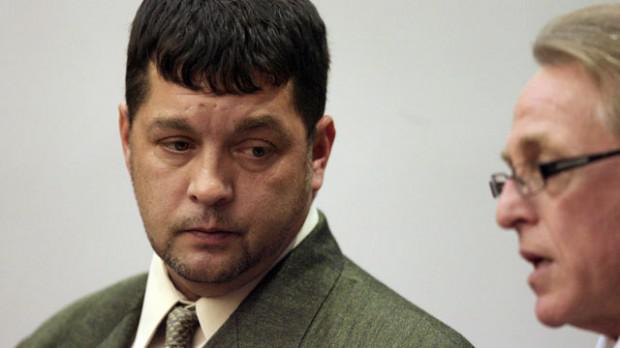 Once a video surveillance system on one of the gas stations recorded a truck pulled up to a gas station jerky at 3am. From the truck left the young driver. "The driver" was nine years old, my father is named Shawn Weimer, drunk by the time half a bottle of whiskey.
After the witness reported the incident to the police, at the Weimer started having problems. In the eyes of the police hit a gas station and a video in which he brags station employee that his young daughter can easily reach the filling, if it turns too drunk to do it yourself.
The investigation undertaken by the authorities revealed that the girl was kept in a truck for 45 minutes, using the child seat without a back. Weimer was convicted of child abuse. Also, he was charged for the provision of a vehicle to a minor without a license. He was sentenced to community service. In addition, he has been deprived of parental rights for a period of two years.
10. Svadba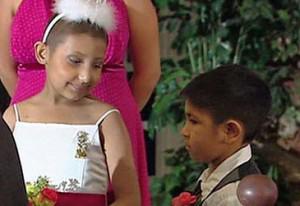 9-year-old Ceyla Cooper married his best friend, 7-year-old Jose Griggs at the moving ceremony in Texas. The reason for such an unusual wedding was the last wish Jeyla. The girl, stunned by an aggressive form of leukemia, wished to become the bride. Ceyla and Jose met at a party in honor of Halloween, in the hospital where they were treated for cancer. At Jose, unlike Jeyla, it was a form of cancer, it is best treatable.
The wedding was attended by over 150 guests. 2 months after wedding Ceyla died, but not before she had planned his own funeral, in which all participants dressed in pink, gathered at the party dedicated to her life.
via factroom.ru