There are various things that can bring joy to kids. But today's children is very difficult than a surprise. Rainbow in soap bubbles - that's what they like. Children will be pleased to engage in this pastime. This is a great idea for a children's holiday, which can be implemented in just 2 minutes.
You will need:

1 small plastic bottle; adhesive tape or gum; 1 new socks; dishwashing detergent; < food coloring; the water. off the bottom of the bottle. Then put on socks in the bottle. It can be fixed with adhesive tape or rubber bands.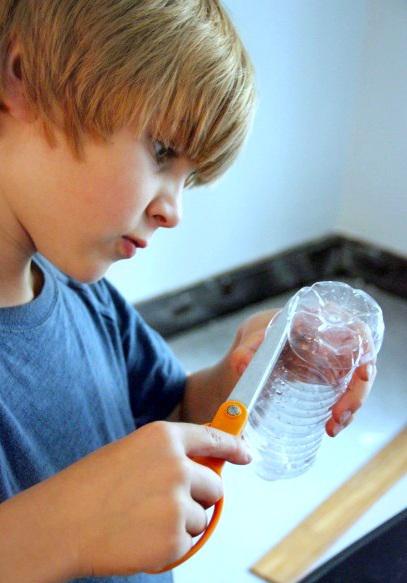 Fill a bowl with water and detergent. Immerse the bottle in a bowl to fill it. Then drip a few drops of food coloring in different colors on the sock.






Then just need to unscrew the cover and blow.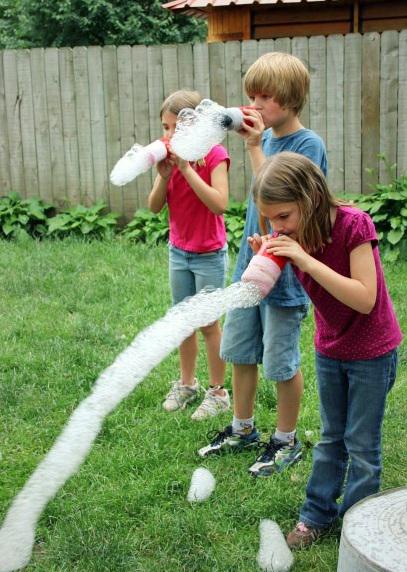 You get a very beautiful rainbow.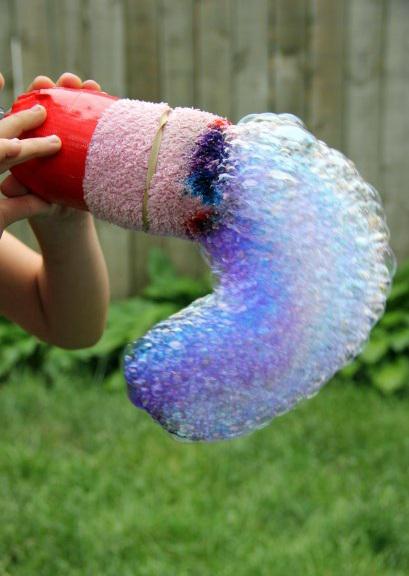 Colorful foam will delight any child, because it looks amazing!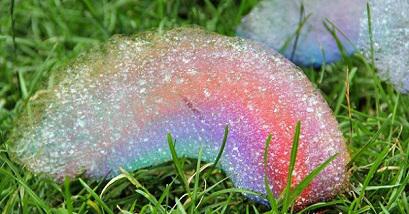 Little restless will be delighted by these bubbles. Who would have thought that such beauty can be so easy to create!

Share with your friends this great idea for a children's holiday.

via takprosto cc