In Nizhny Novgorod on March 25 about three o'clock in the afternoon near the metro station "engine revolution" was an emergency. Crane near the new house under construction fell right on the house. Part of the fifth floor of a house at 65/1 Lenin Avenue destroyed. There are victims.
Message about the incident came from witnesses who noticed how technicians working on the construction of a residential 17-storey building on Lenina, 69, fell and hurt five-storey building.
As reported in the State Ministry of Emergency Situations of Russia in Nizhny Novgorod region, the fall of the crane destroyed an apartment on the 4th and 5th floor of the house. On the 5th floor completely destroyed apartment of 36 sq.m. Construction collapsed in an apartment on the floor below, where rescuers are now trying to remove a woman who was in the apartment at the time of the incident. She blocked the arm. In the same apartment on the 4th floor can, according to rescuers, to be a child.
Currently on-site emergency conducted search and rescue operations. Nearby are duty ambulance and fire.
According to eyewitnesses, the construction of the house is nearing completion, and the builders had to remove the structure. However, the crane collapsed, and his arrow damaged the roof and wall of a residential five-story building across the street. Upon the fall of the crane house investigation department of the Leninsky district of Nizhny Novgorod SU IC Russian Prosecutor's Office at the Nizhny Novgorod region verified in accordance with Article 144 of the Code. Currently investigative team, which is on the scene, sets the circumstances of the incident.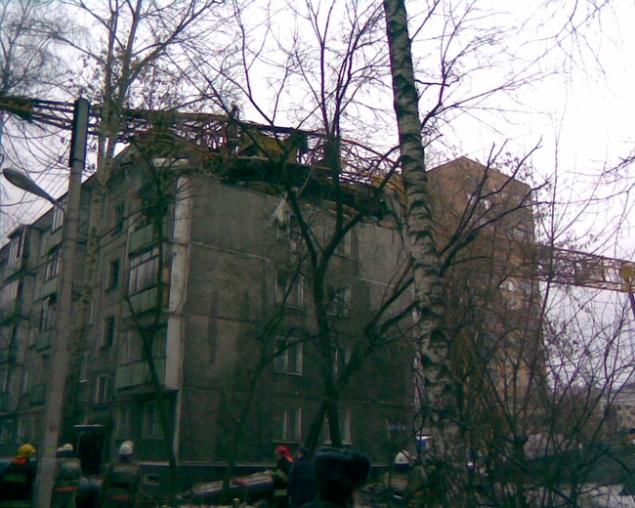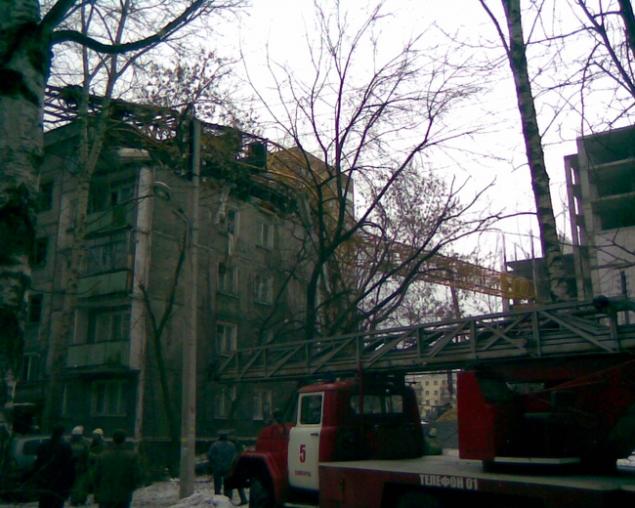 via