For the parents you will always remain a small little boy or daughter. Inspired by this idea, two brothers, Matthew and James attempted to carry out a journey back in time and thus make his parents the most heart-presamy gift for their wedding anniversary.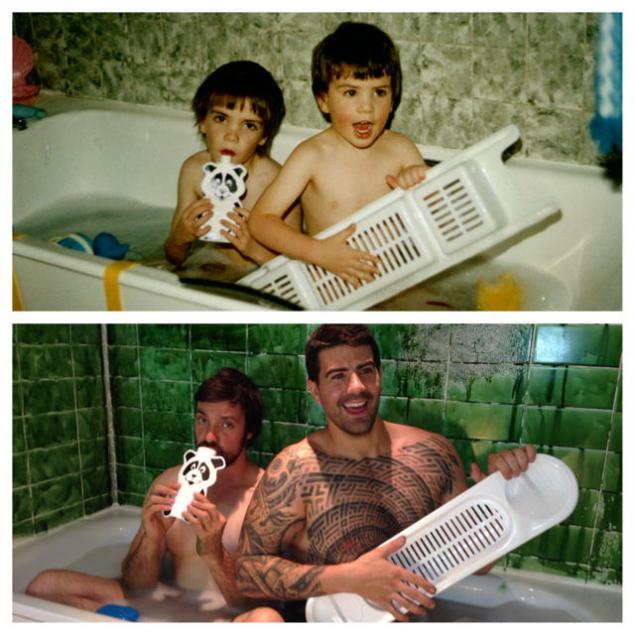 Matthew decided to put these funny pictures to your blog. According to Man, the reaction of the parents was simply priceless:
«They laughed and cried, and then again very much laughed ... They really liked our crazy idea!» I> Do not believe it, but these guys are specifically to make an exact copy of the children's photos, paint the walls in your bathroom.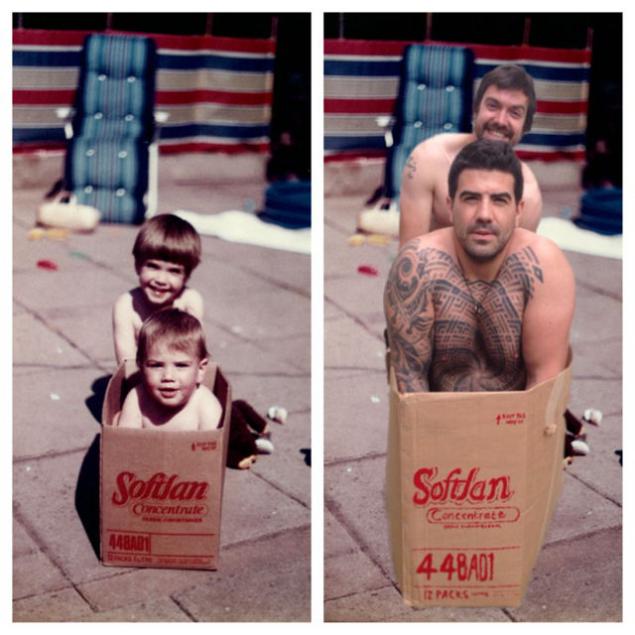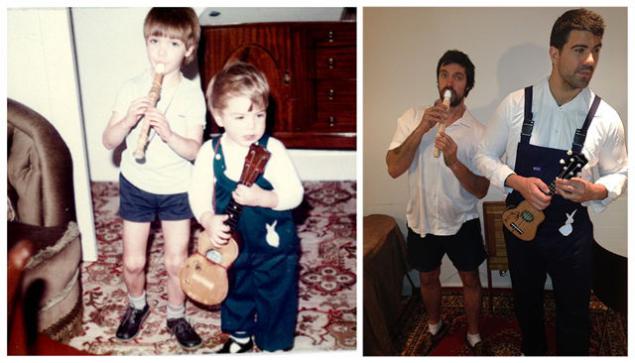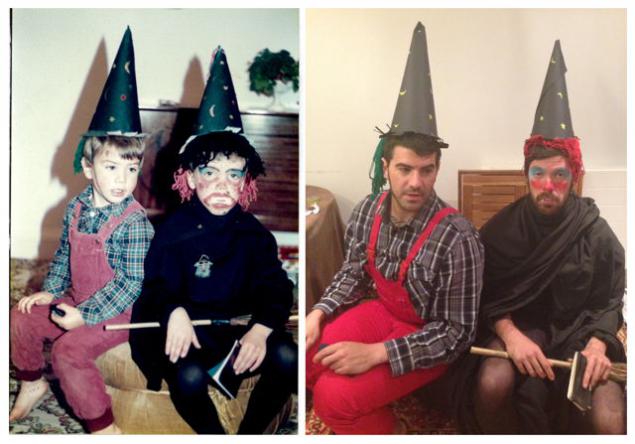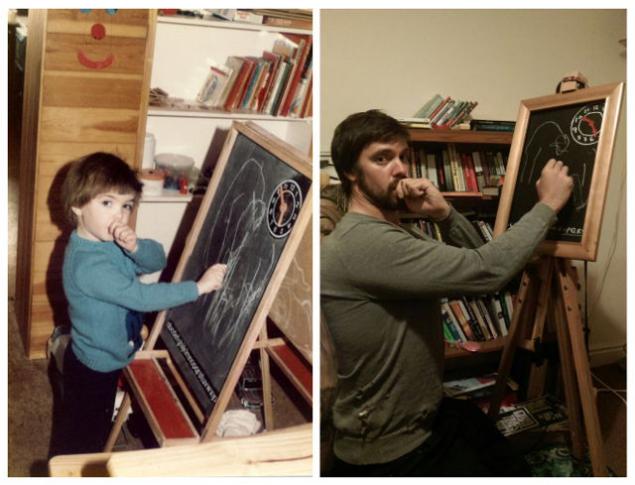 The best present for me - it's you! For parents and indeed there is nothing more precious than their children. A great way to have fun and do something nice for parents. Show these incredibly funny pictures of your friends and take you this original idea to review!

www.reddit.com/r/pics/comments/2lysmy/parents_wedding_anniversary_present/