Unfortunately, history is often presented to us bitter lessons. Today, January 27, marks exactly 70 years since the Soviet army liberated the prisoners of the Auschwitz concentration camp (Auschwitz). The figures terrifying: about 1, 5 million people, most of them Jews, were killed in a Nazi camp, which became a symbol of the terrible Holocaust. And only a little more than two thousand inmates of Auschwitz in the end managed to survive.
But few people in our time to wonder what it is - to live and sleep after what he saw? What these people are constantly thinking? As day after day they deal with the heavy burden of memories that torment the soul? To find the answer, scrutinized closely in these deep portraits of survivors at the time the death camp Auschwitz, called ...
Eva Faid (90 years) holds a portrait of her family, all of whose members were killed in a concentration camp during the Second World War. Eva was 18 when in 1944 she and his family had to move from Debrecen to Auschwitz-Birkenau.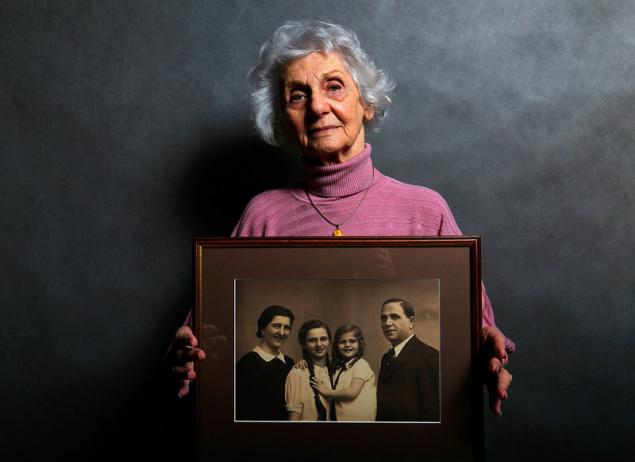 in the hands of the Jacek Nadolny (77 years), which equaled to a concentration camp under the number 192 685, a picture of his family during the war. Jacek was only seven at the time of the Warsaw Uprising, after which he was sent with his family to Auschwitz-Birkenau by train. In January 1945, the whole family moved to a labor camp in Berlin.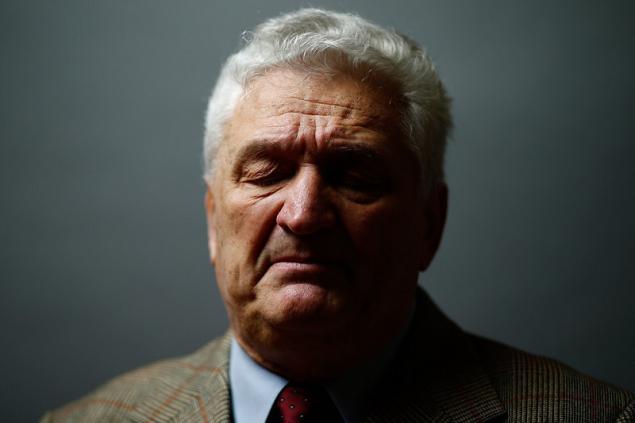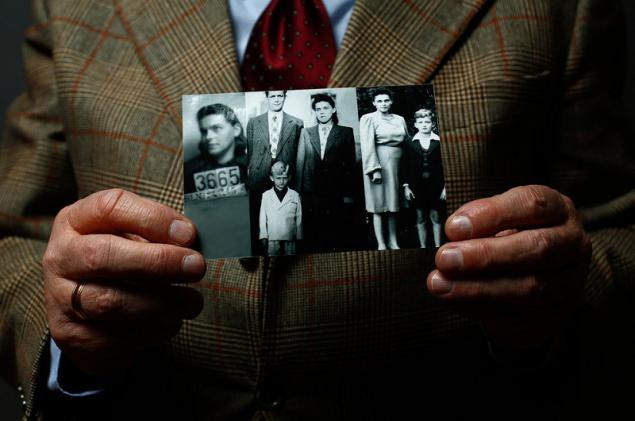 The man with the serial number 192,731 at Auschwitz - Bogdan Bartnikovsky - posing with family photos in his hands. Bogdan was 12 years old when his mother was sent to a "death camp." They moved from camp to camp several times. After the war Bartnikovsky worked as a pilot, and later became a journalist and even a writer.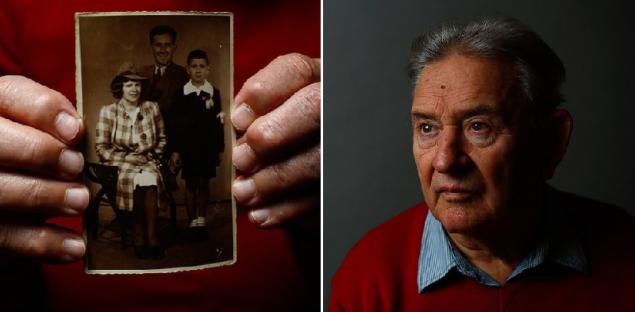 Jadwiga Bogucka (maiden name - Regulska; 89 years), which was registered in the camp under the number 86356, tenderly holding a photograph in 1944.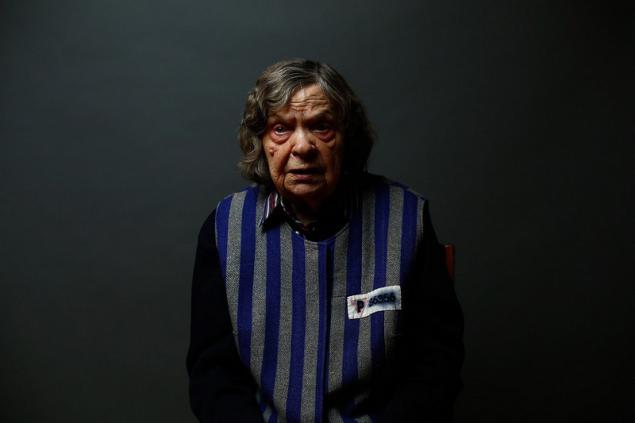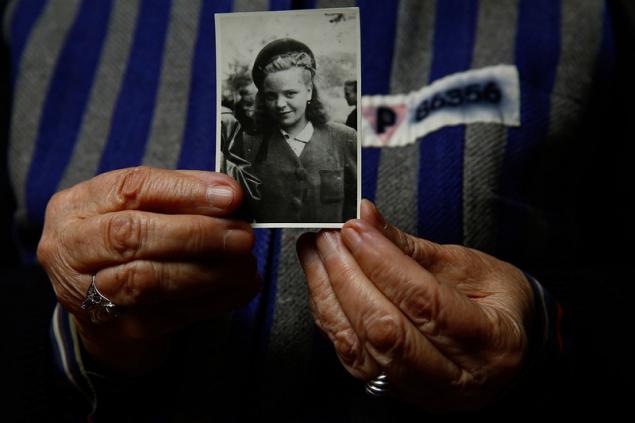 This old man by the name Lajos Erdelyi (87 years) posing with a pattern created by his fellow camp. He recalls that he was sent to Auschwitz-Birkenau in May 1944, and later moved to another camp. Lajos weighed less than 30 kg when he was released. He tried to walk home, but fainted on the road, after which he was taken to hospital a farmer happened to be passing.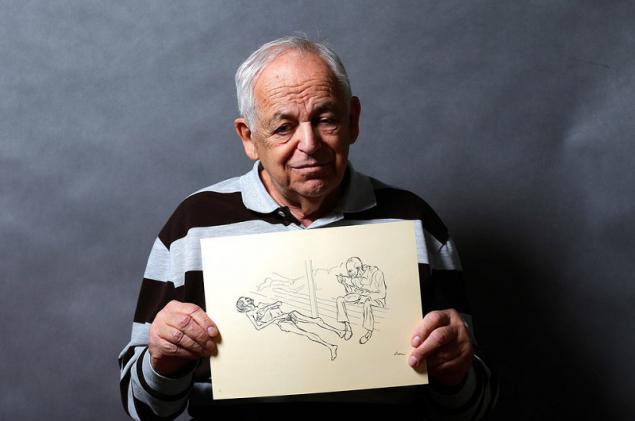 The name of this brave woman who poses for a photo with his wartime - Barbara Donetska (80 years). It was registered in the camp under the serial number 86341. Barbara was 12 years old when in Warsaw the war began, during which it is first sent to a concentration camp Pruszkow, and then transferred to Auschwitz-Birkenau.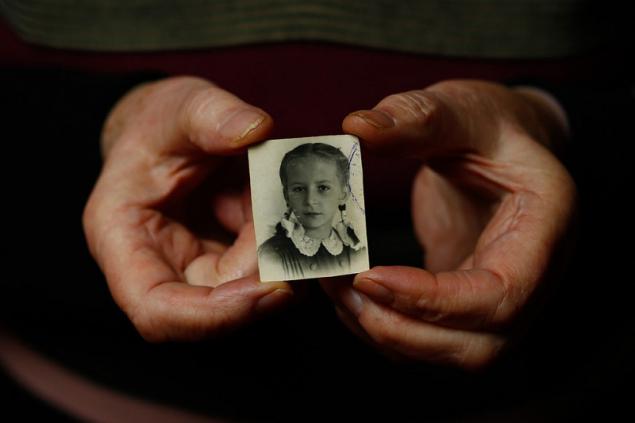 Bernat Laszlo (87) holds a photo of his family, all of whose members were killed in a concentration camp during the Second World War. Laszlo was 15 years old when they were forcibly taken to the "death camp." His father advised him to lie about his age in order to stay alive. The man remembers how it was hidden from ordinary mortals: even in the camp, Laszlo and did not know about the gas chambers.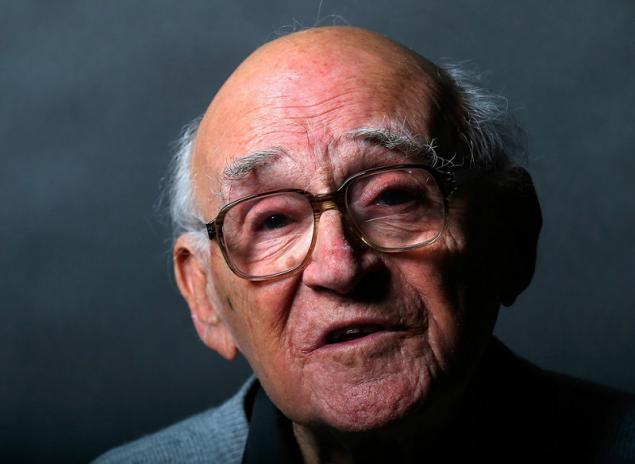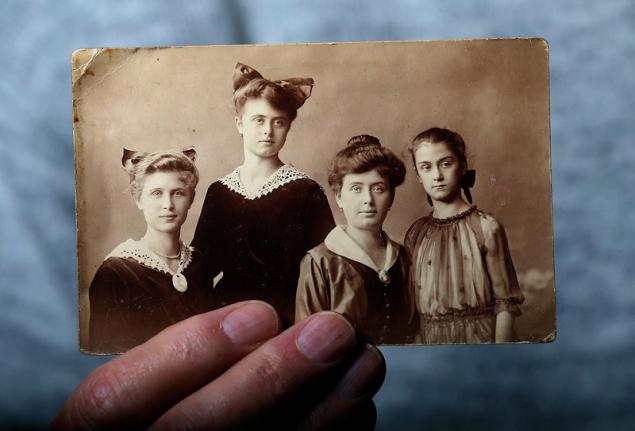 This Imre Varsany (86 years), which holds a photo of comrades who survived the Second World War. Imre was 14 years old when he and his family were sent to Auschwitz-Birkenau. As a result, he became the only member of her family who survived. After the war, a man is not told about Auschwitz for 60 years: he was ashamed of the fact that he only survived.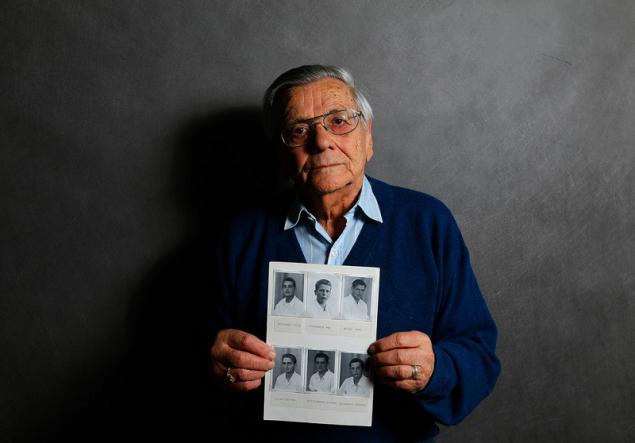 Galina Brzozowski (82) poses for a photo with their own wartime. The old woman posing for a photo with her during the war. Galina was barely 12 years old when the first explosions in Warsaw when her family forcibly sent to a camp in Pruszkow. She and her 6-year-old sister were then transported by train to Auschwitz-Birkenau. Ms. Brzozowski admits it is very difficult to remember what happened then.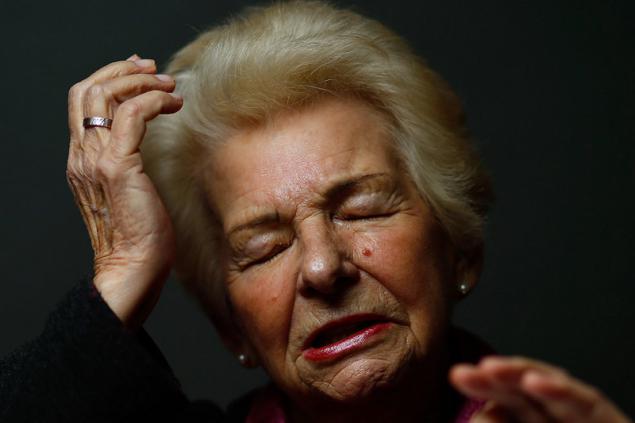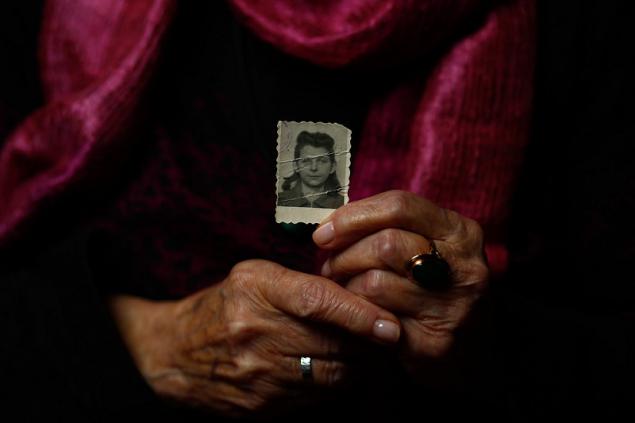 Janos Forgách (87) holds a document of the war. Man shares his memories as was a group that was transported in cattle cars: windows, entwined with barbed wire. The officer told them to throw their belongings, saying that the people in them are no longer needed.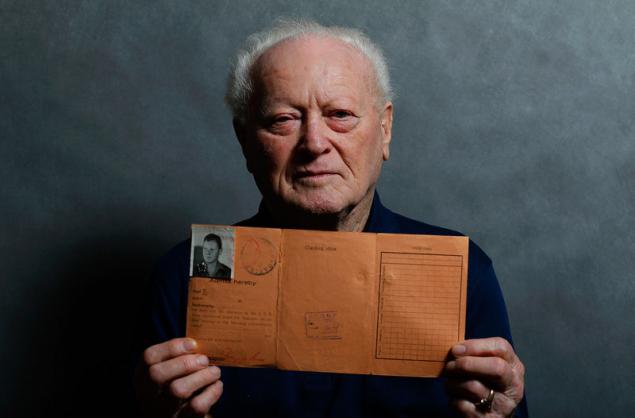 In the hands of the Mary Stroinskoy (82) Family photo taken before the war. When the war began, Mary was 12. The fate of women is similar to the fate of millions of people at that time: first with her sister sent from his home in the camp in the city of Pruszkow, and soon she alone was transported to Auschwitz-Birkenau by train.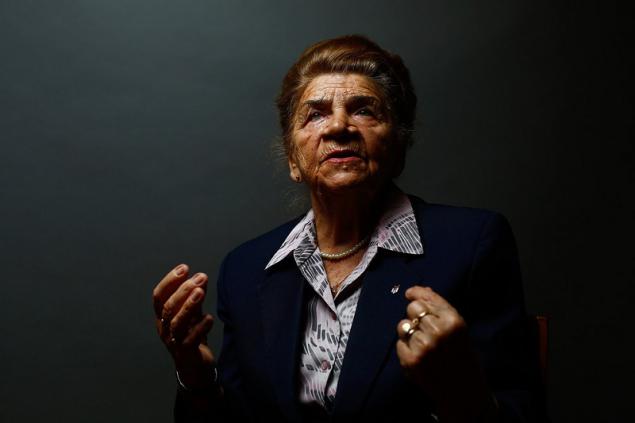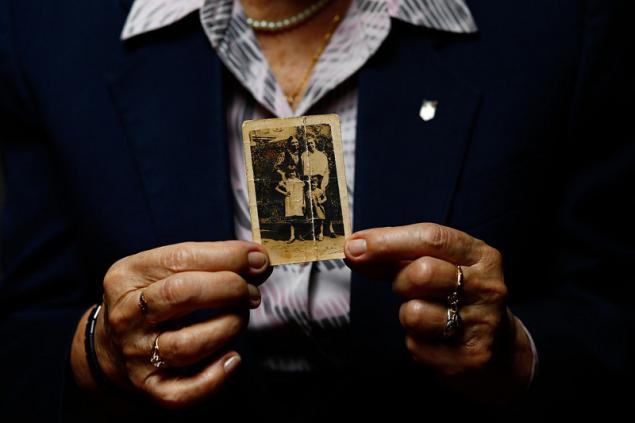 Under the serial number 192,692 at Auschwitz was listed as Henrik Dusík (80 years). He was 10 years old when in Warsaw the first explosion, shortly after which the boy was sent to the Auschwitz-Birkenau with his father, brother and stepmother. All family members distributed in different places, and Henrik had seen his father in a concentration camp only once before he was shot. The other members of the family was waiting for a different fate: they were kept at Auschwitz-Birkenau until then, until the camp was not released.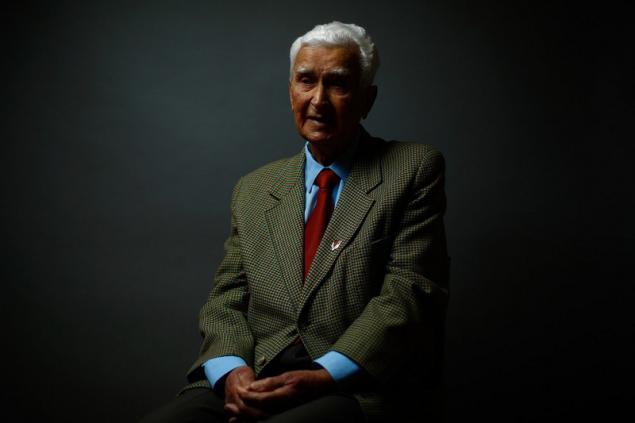 Elizabeth Brodt (89) holding a photograph of relatives who were killed in a concentration camp during the Second World War. Elizabeth was 17 when she was sent to Auschwitz with his family. She says that all assigned to the same car without distinction: those who should have been about to give birth, with the terminally ill. «When the train arrived at Auschwitz, we saw that everything was dead inside». i>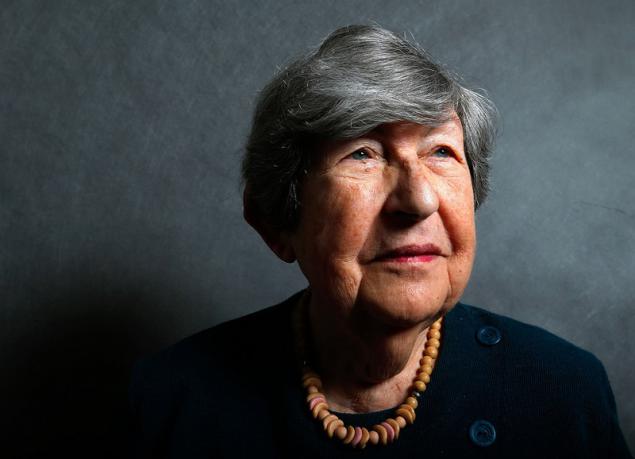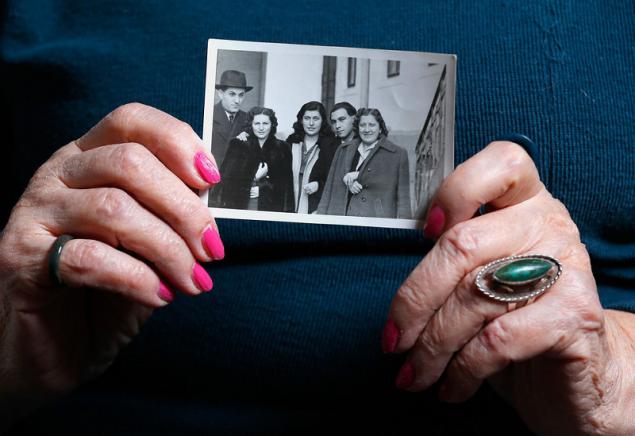 A man by the name Stephen Acres (83goda) was recorded in a concentration camp under the number 192705. He is posing with his own photograph taken in time of war. At age 13, during the Warsaw Uprising, Stephen was sent straight from home to the camp in Pruszkow and later, like many, Man was taken to Auschwitz-Birkenau. After that he was taken to a labor camp, where he helped in the kitchen for the SS officers. After the war, Stefan worked as a typesetter in a printing house.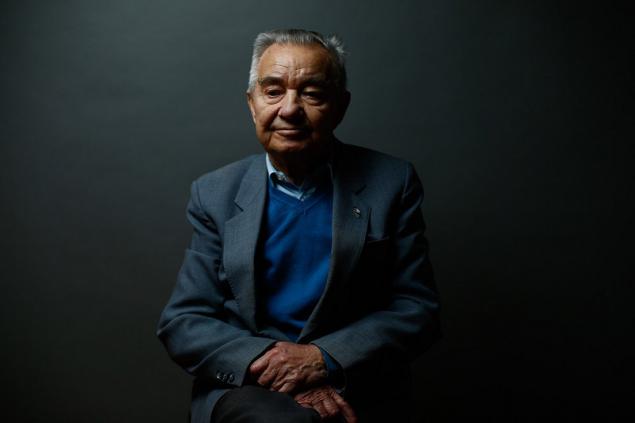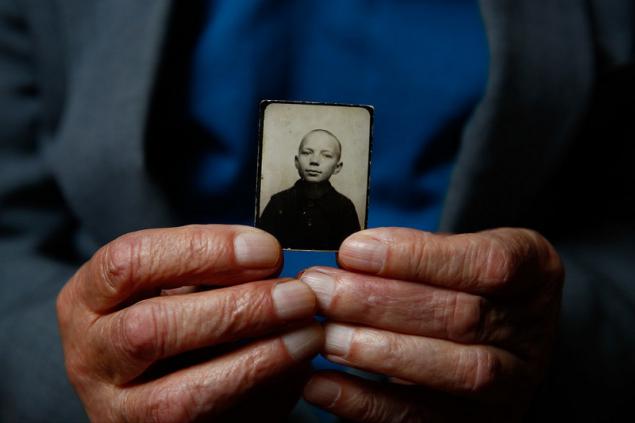 Danuta Bogdanyuk-Bogucka (nee Kaminsky; 80let) poses for a portrait with her eyes closed. Danuta was not quite 10 years old when she and her mother were sent to Auschwitz-Birkenau, where he soon became part of the horrific experiments Josef Mengele. After the war, after many years of separation, she still managed to meet with his mother. What was their surprise when they discovered that both were in the camp of Ravensbruck in one and the same time, but did not even know about it.




Number 192823 in Auschwitz - Jerzy Ulatovski (83). He threw the train at Auschwitz when he was 13 years old. In January 1945, the boy and his family managed to escape from the death camps of ... hole in the barbed wire.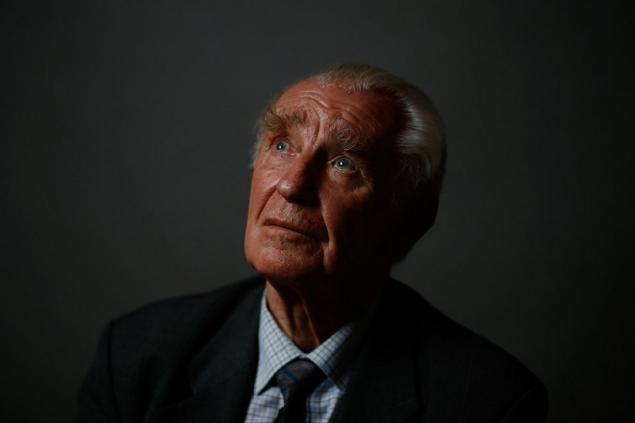 As you can see, it is - not just random pictures oldies. Behind each of them lies a lifetime of people who have survived the war and the terrible days in the concentration camps. I bow to those heroes who are not afraid to tell their story to the world. Show these photos to your friends - let them also admire the courage and strength of the human spirit!

widerimage.reuters.com/story/auschwitz-survivors-70-years-on