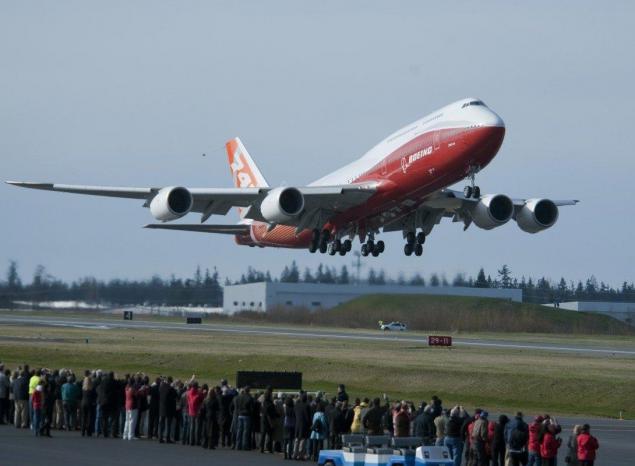 Private jets - a privilege of the richest people in the world. And if someone is accustomed to bathe in luxury, deny myself this pleasure, being in the air, some are not able to. Plants Boeing Business Jet and Airbus Corporate Jet operate special orders by making the most incredible flying palaces for a specific customer. Recently Boeing plant produced another such personalized airliner - Boeing 747-8 VIP - we will show you today, and ....)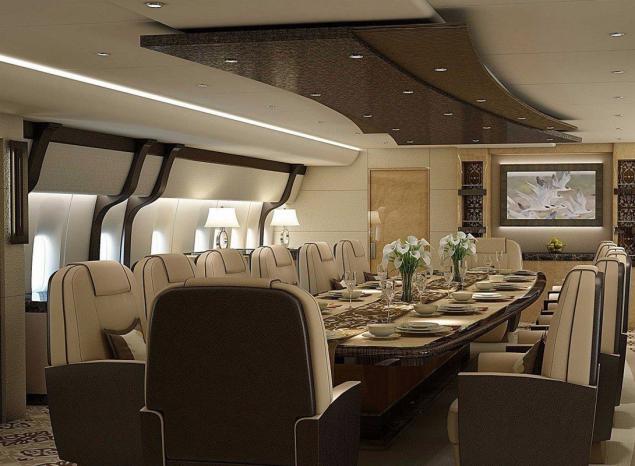 Boeing 747-8 VIP is not only luxury and comfort - it was considerably modified by engineers and greatly differs from analogues that are used for mass air transportation. Airliner, equipped with four engines General Electric GEnx, can overcome 8,000 nautical miles (14.816 km) without a transplant.
All the interior trim, designed by the best designers, made of expensive, exclusive materials.