Electronic Arts announced that Need for Speed ​​restarted in the fall 2015. The game will be released on PlayStation 4, Windows PC and the Xbox One. The developers promise the attention to detail, real urban car culture, open world and a fascinating story. The network has its first teaser trailer released June 15, 2015.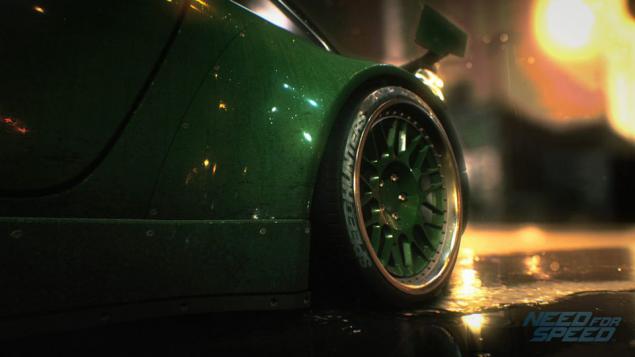 22th game in the series
get
title Need for Speed, as the first 1994 game. After the third part of the Need for Speed ​​III: Hot Pursuit 1998 studio refused to figures in the title, except for Need for Speed: Hot Pursuit 2 and Need for Speed: Underground 2.
The development studio will be engaged in the game Ghost Games, has made in 2013, Need for Speed ​​Rivals.
Need for Speed ​​- one of the most iconic names in the gaming industry, and we will return to him the greatness with this restart. Overcoming the twenty-year history of the series, and then taking the rest of the year of manufacture of games, we make a game that always wanted. We listen to the fans, and we will bring them to experience to reveal the passion for cars and speed. Marcus Nilsson, Executive Producer Ghost Games i> blockquote> The first teaser of the new game


Start-up Need for Speed ​​1994


The gameplay of the first game of the series


Source: geektimes.ru/post/250800/