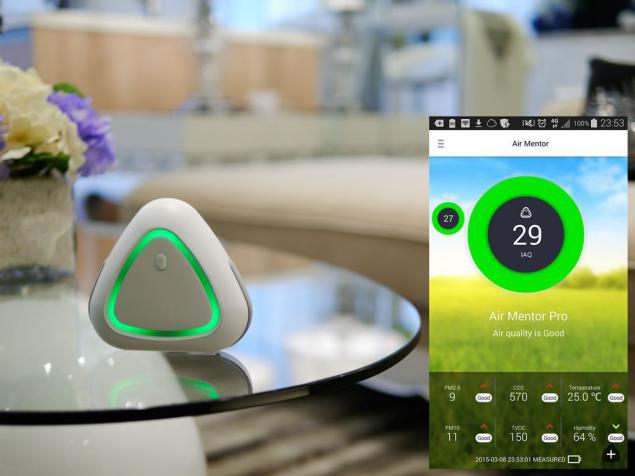 In our time, the air we breathe is not clean and fresh. This is especially true for large cities, for cities with developed industrial infrastructure and lots of cars. That only is not contained in this air - and organic compounds and dust, and various gases (where carbon monoxide, carbon dioxide, perhaps the most innocuous compound). In addition, the houses and apartments that are located in the most "green" areas, there may be things that emit into the air harmful substances, and in most cases people do not know it.
In order to know exactly what we breathe, you can hire a mobile laboratory, which is a couple of days to provide analysis of air anywhere. But it is expensive and not very fast. Modern technologies allow to solve the problem faster.
Сейчас on Indiegogo
Air Mentor device developers raise funds for the implementation of the project. At the same time Air Mentor evaluates the air on a number of factors, determining the presence of a large amount of pollutants. The analysis is performed in real time.
What can Air Mentor?
According to the developers of devices, each year in the world dies of about 4 million people, and the cause of death - air pollution. And very often in an apartment or office air is more polluted than outside. The result - an acute manifestation of various kinds of chronic diseases, poisoning and other troubles.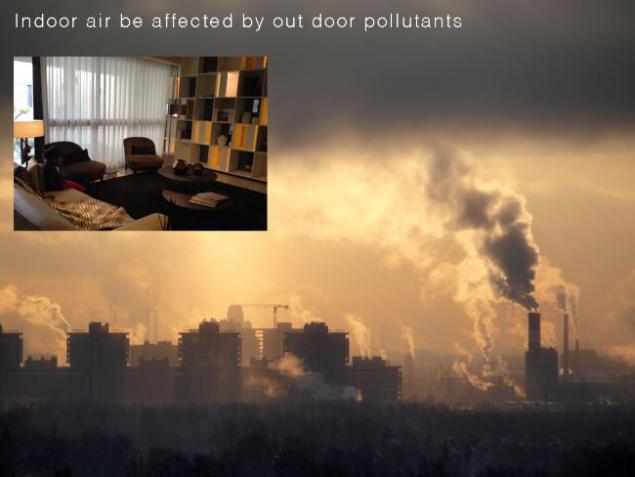 In order to avoid this, and was developed portable station Air Mentor. It can detect the presence of air:
The dust slurry (including PM2.5 and PM10);
The organic materials, including aldehydes, ketones, amines, aliphatic hydrocarbons, organic acids, aromatic hydrocarbon compounds, alcohols; li >
CO, CO2.
 The device also measures the ambient temperature and relative humidity.




Getting Started

Once the unit is turned on, it immediately begins to work. Inside - a series of sensors that pick specified substance, plus a wireless communication module that transmits the information to the application on a mobile device. Software developed with the introduction of "smart" algorithms to accurately assess the state of the environment.

When this information is displayed in a form that is understandable to anyone.

Your device has an LED that indicates the quality of ambient air and without the dual mobile device. The color gradation from green to violet is an excellent indicator of air quality.




Features

The device performs repeated measurements every 15 minutes. In this case, the device battery is enough for daily work. If the user needs to measure right now, you simply press a button and the device will measure.

As mentioned above, the results can be displayed in the application on a mobile device:




The software is available for both Android OS, and for iOS.



Price and availability

Air Mentor in retail will cost about $ 200. In this case, users can pre-order will receive Air Mentor in May of this year. It seems that the developers have no plans to pull out "fun" waiting for their customers, as do other companies.

===================

Invitation to testing dadzhetov
Dadzhet invites authors interested to test our device and write an objective review, to cooperate. Device after the publication of the review remains with you. More details about - here .

Source: geektimes.ru/company/dadget/blog/249422/