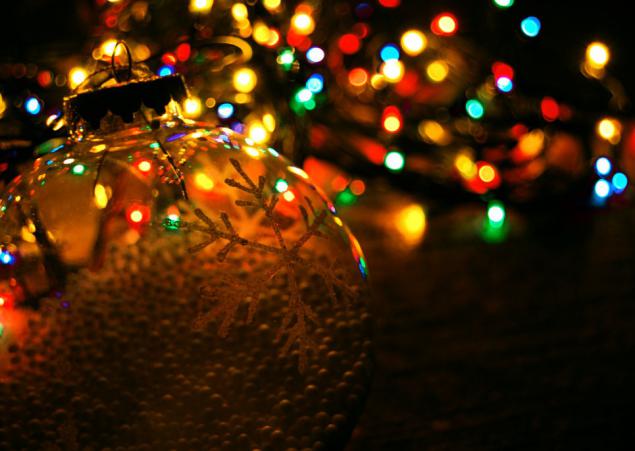 1. To any tree looked more magnificent, use its extra tinsel decoration green with sparkles. Place it closer to the trunk, deep branches.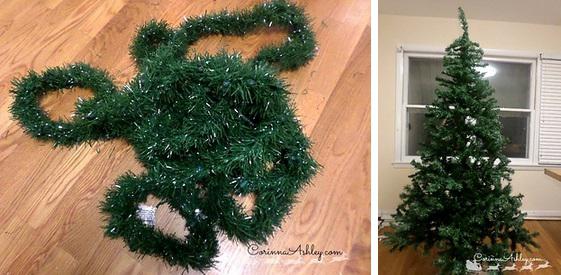 2. The tree will produce a magical impression full of inner light when hanging garland as deeply as possible and close to the center of the tree.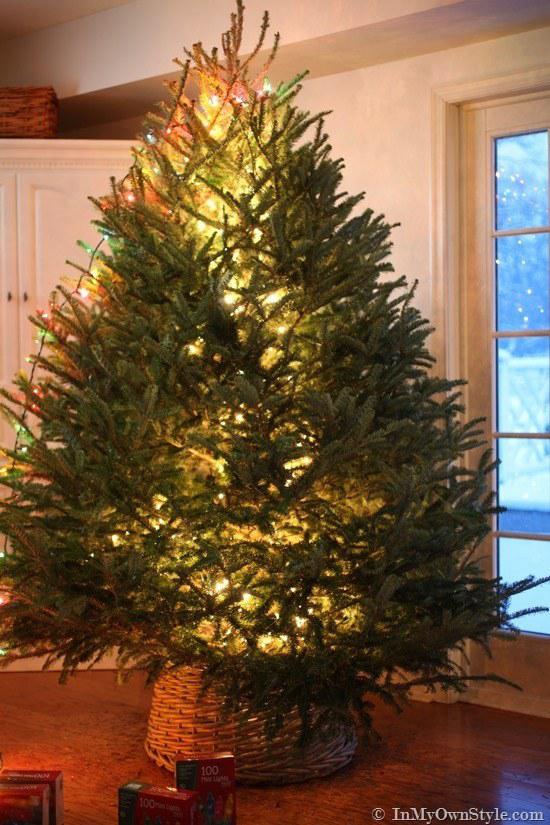 3. For safe and orderly storage of Christmas decorations can be very useful approach simple plastic cups.
4. Small decorations for the Christmas tree can be conveniently stored in packages of eggs.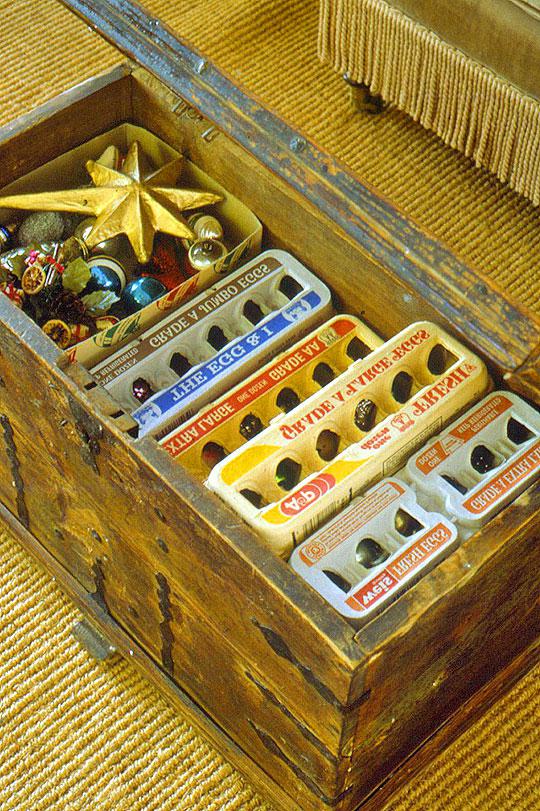 5. Stylish and laconic New Year decoration elements obtained from popsicle sticks from. These ornaments can be hung anywhere in the house.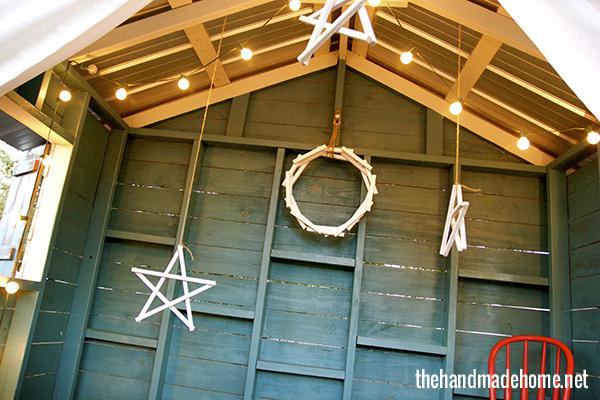 6. You can attach the door upside down hooks to use them to lock hanging on the other side of Christmas ornaments and holiday wreaths.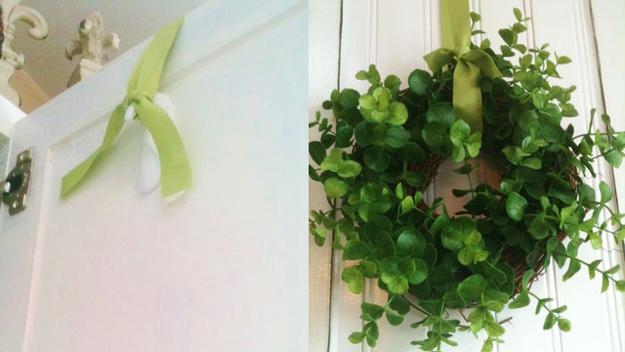 7. some Christmas decorations had become bored with the previous year? Give them new images, adorned with sequins and varnish.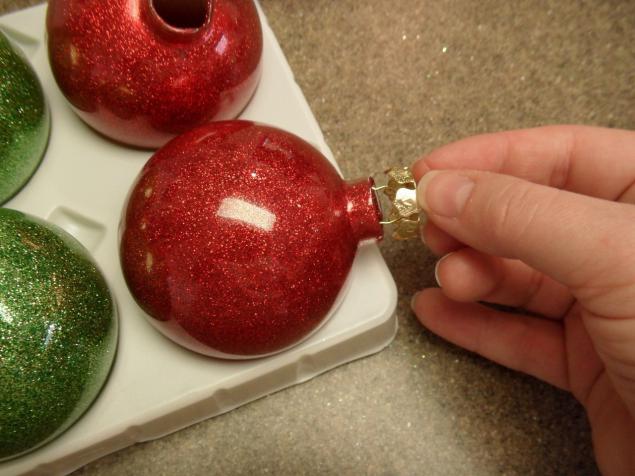 8. Cute balls and toys can be hung using the "rain" and tinsel on a chandelier, turning it into a real festive lamp.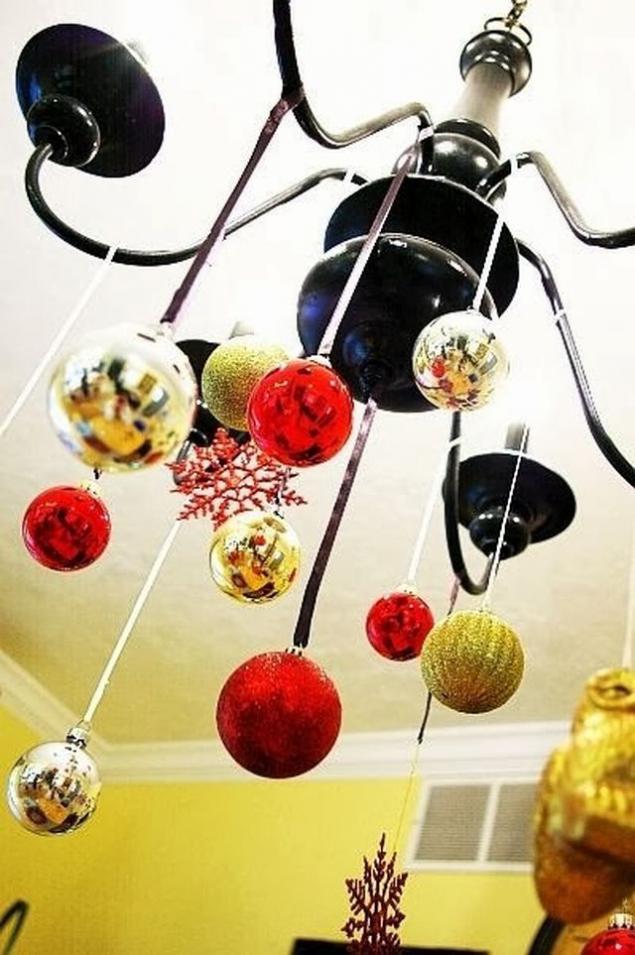 9. Wrap the garland around the hanger, simple and elegant preventing its usual entanglement.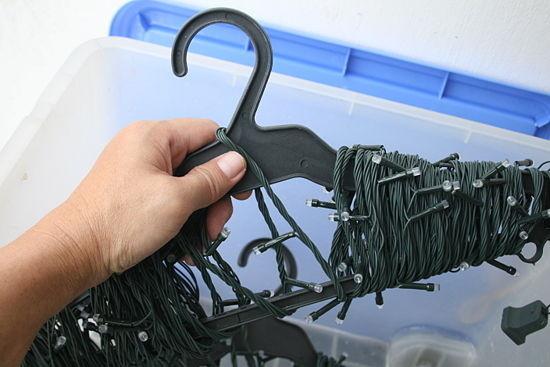 10. We decided to bake cookies for the holiday? Why not turn it into a Christmas-tree decorations! Covering every bit of three layers of varnish, you can use them as decorations for several years, and they will not spoil.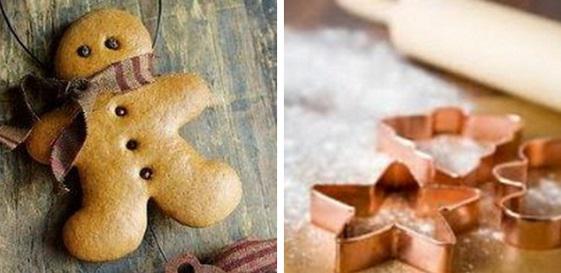 And you can still strung these cookies on tape, make them stylish garland.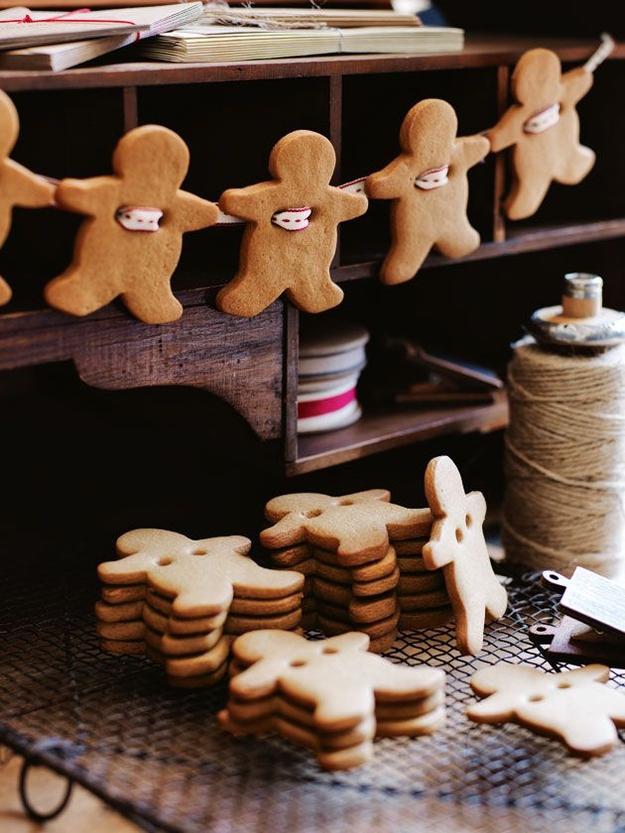 2. Using only a small piece of thin tape (tape and fit of gift wrapping), the girls will find it easy original Christmas manicure.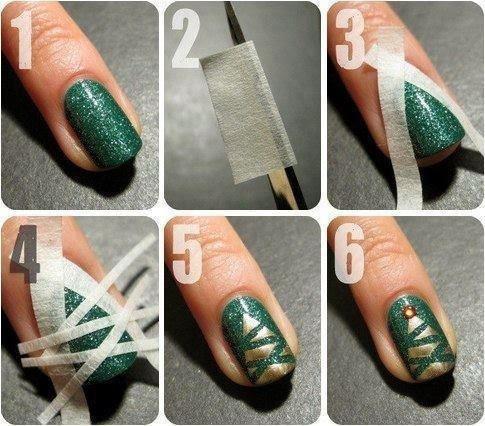 13. Adding and decorate napkins like a very uncomplicated way, you can easily make a particularly festive table.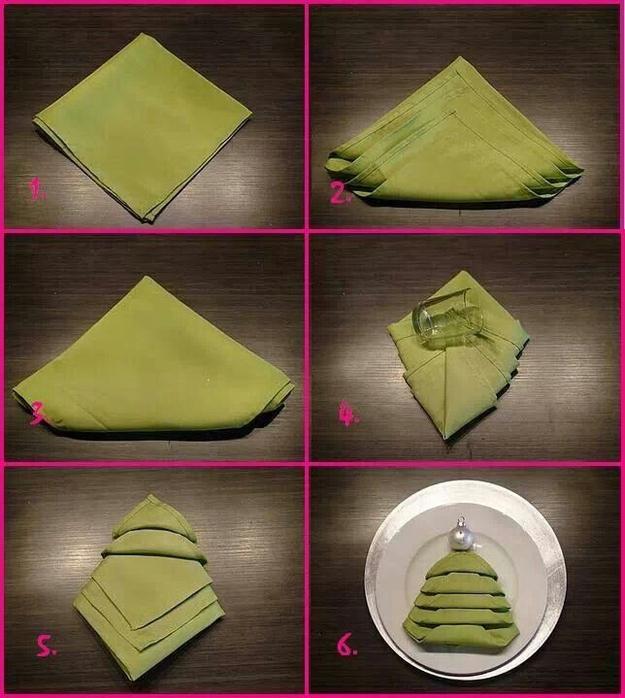 14. Use a large cardboard box, wrapped in gift paper as a nice festive garbage container.
15. Create a cozy decor of the table can be a simple spruce or pine sprigs.
16. Christmas decoration interior always benefits from the presence of spruce branches. However, they can quite quickly lose its brightness and begin to dry up. This helps to avoid an easy way to significantly extend festive fir charm.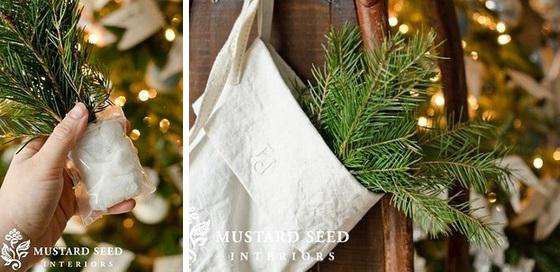 17. Add some festive atmosphere in simple everyday moments: the children will be delighted and will eat any food more readily, costs only "in the New Year" paint marker of its packaging.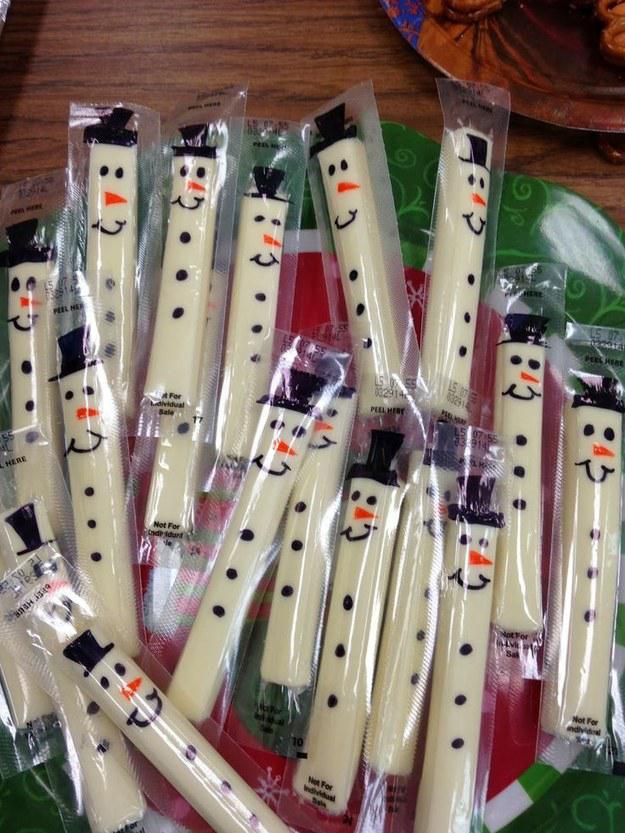 18. Garland of most ordinary burlap able to quite original decorate the Christmas tree. Simple, easy and comfortable.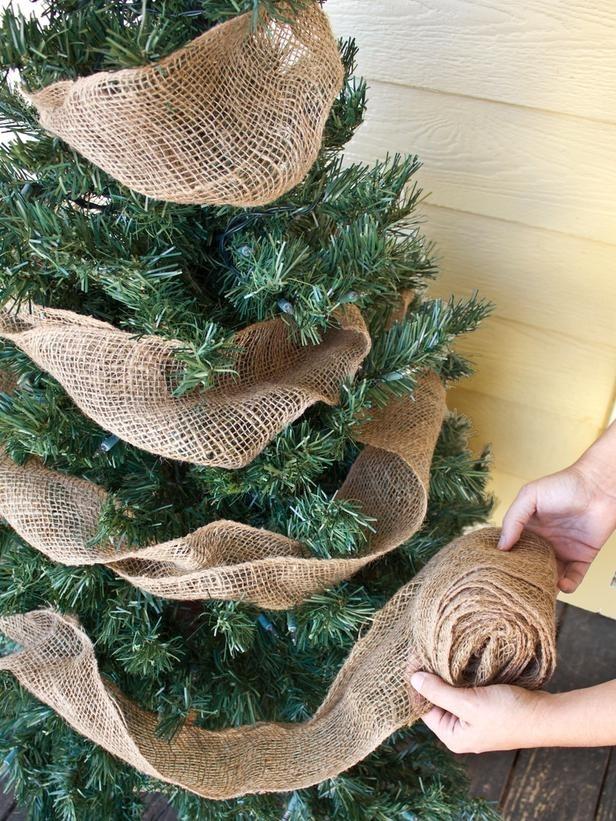 19. Green food coloring and candy «M & Ms» can do from the usual "boring" food something totally new year.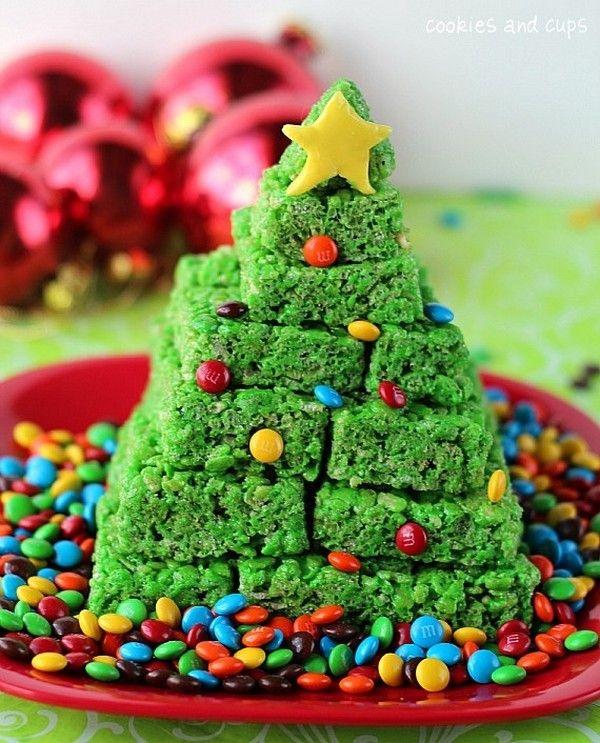 20. From balloons, plastic cups and ribbon you can create original garland impressive size.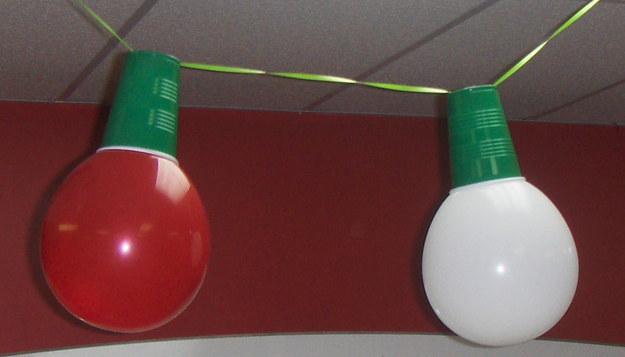 21. Special Christmas holiday table will add charm strung on sticks, frozen cranberries in glasses.