In the coming weekend, Germany will celebrate a quarter century since, between the western and eastern parts of Berlin began to fade wall separating the two political systems and two very different states, but one nation.
It is the destruction of the Berlin Wall, as a result, became the main impetus for the subsequent reunification of the German people. We offer you a brief history.
November 10, 1989. Residents of West Berlin on the wall, after yesterday's opening of the borders of East Berlin.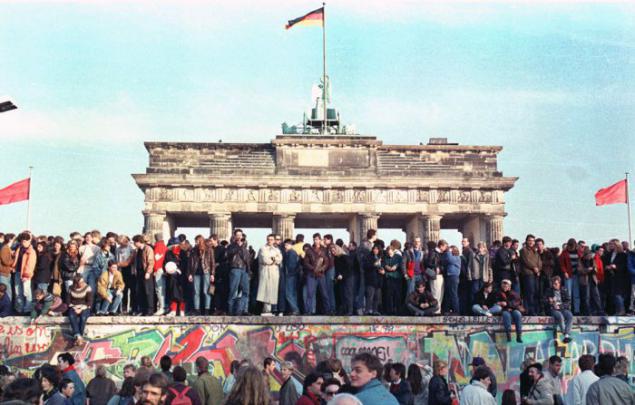 August 13, 1961. The soldiers pulled the GDR barbed wire around Berlin.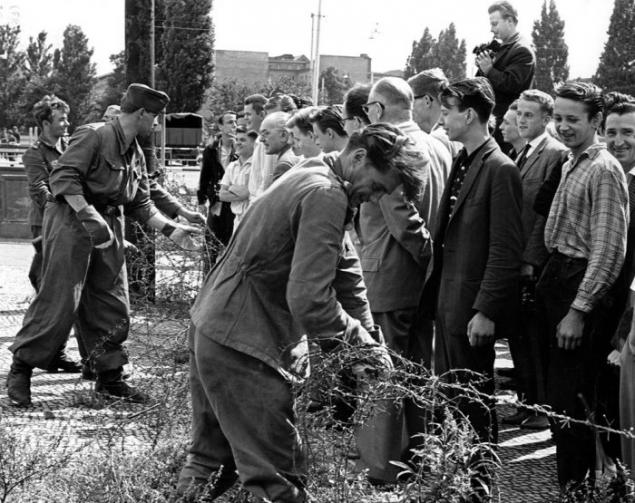 August 18, 1961. Construction of the wall under the supervision of armed soldiers.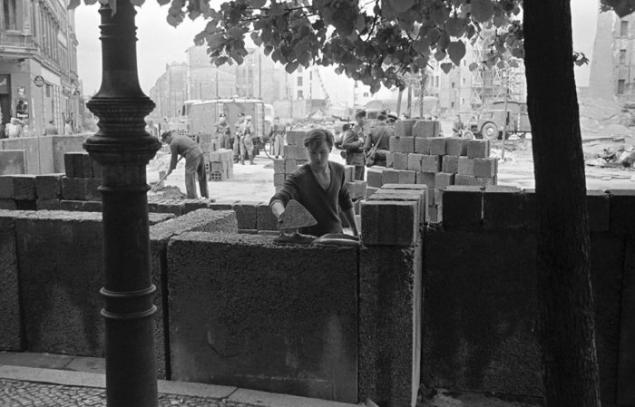 Even closed the railway communication with the American sector of Berlin.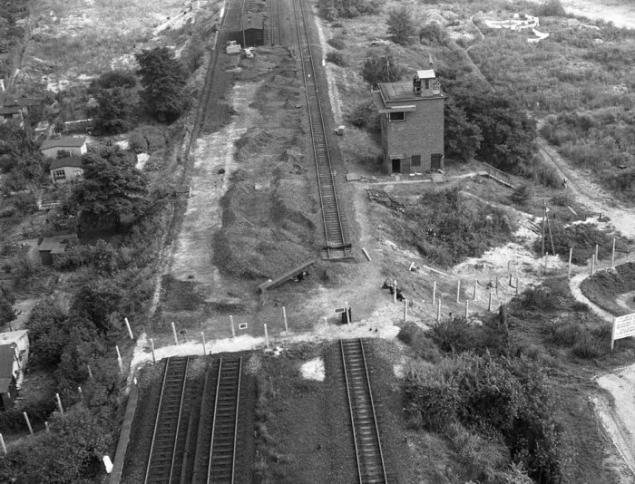 One of the seven existing crossing points between East and West Germany.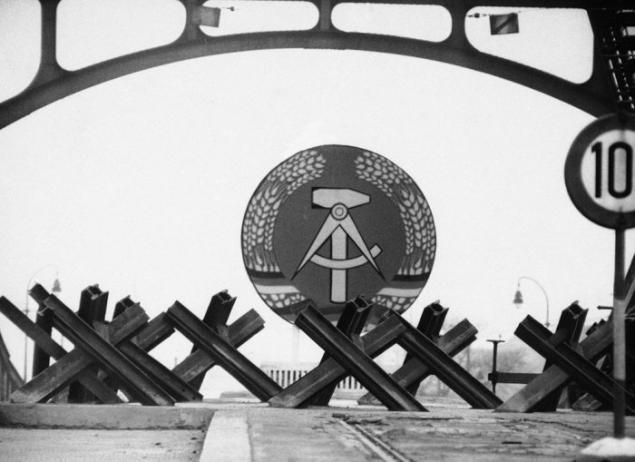 GDR border guards looking through binoculars on the territory of Germany.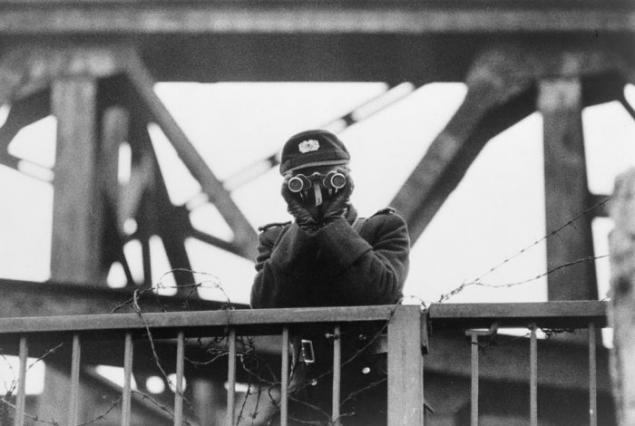 Girl looking through barbed wire in a neighboring state.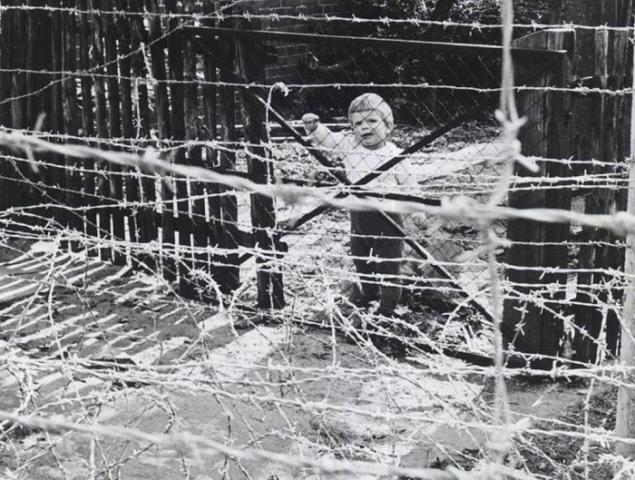 The church building is blocked by soldiers of the GDR. Top of the wall are placed broken glass, to prevent escape attempts.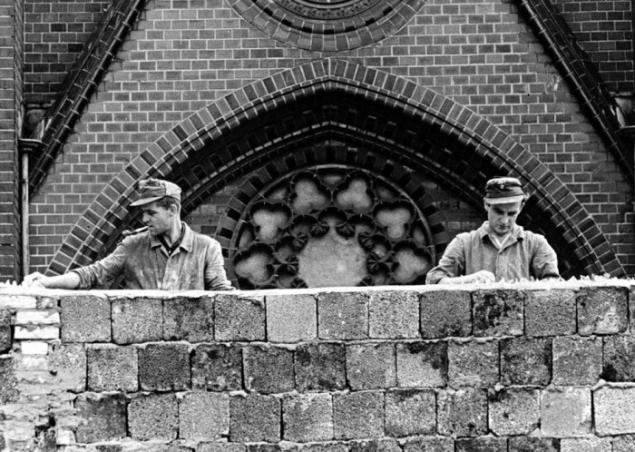 Trying to escape from East Germany 16 October 1961.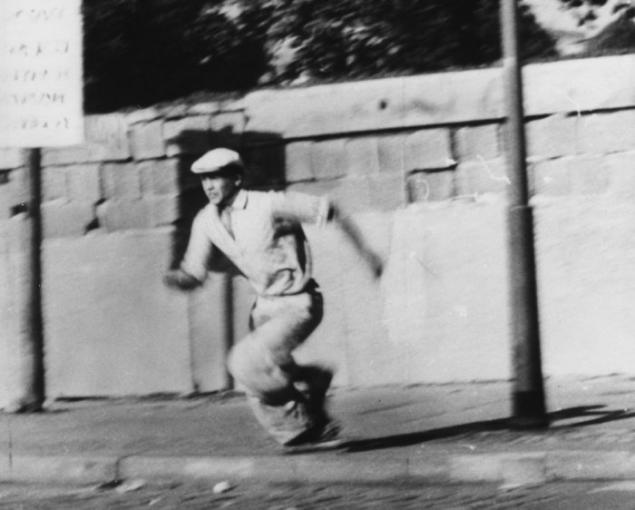 Photos of the Berlin Wall and the Soviet sector of Berlin, summer 1968.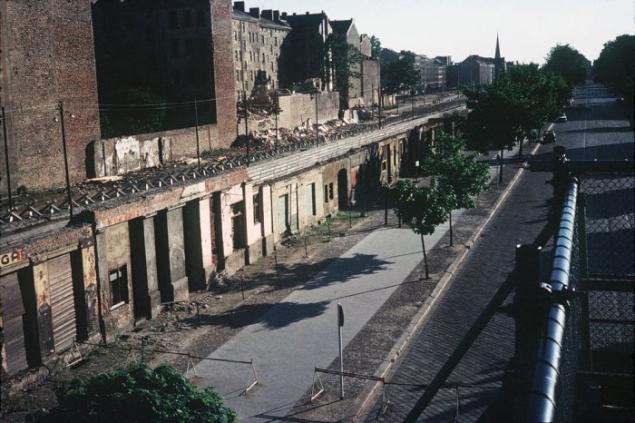 Typical wall in East Berlin wall side.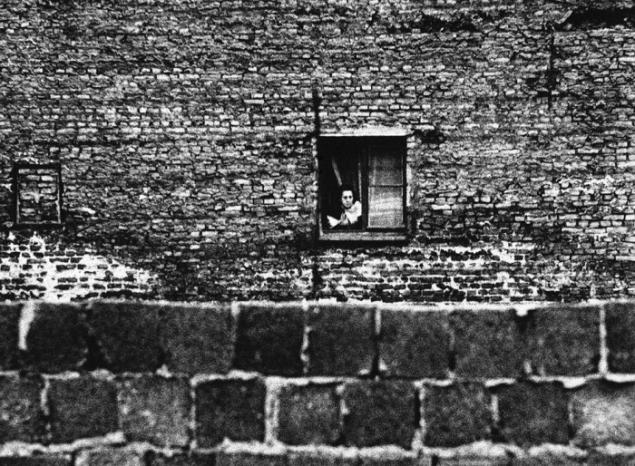 View from the top wall, 1978.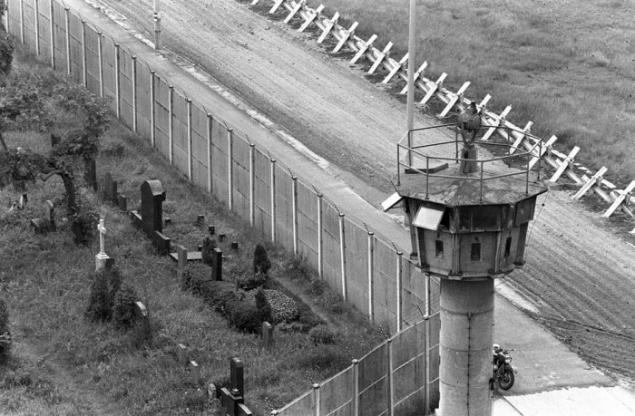 The detention of the GDR border guards wounded Germans who tried to leave the country.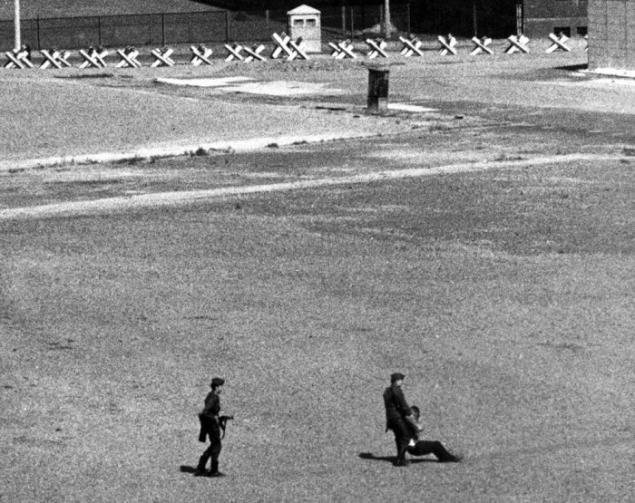 Creating a "death strip" along the Berlin Wall by the GDR in 1961.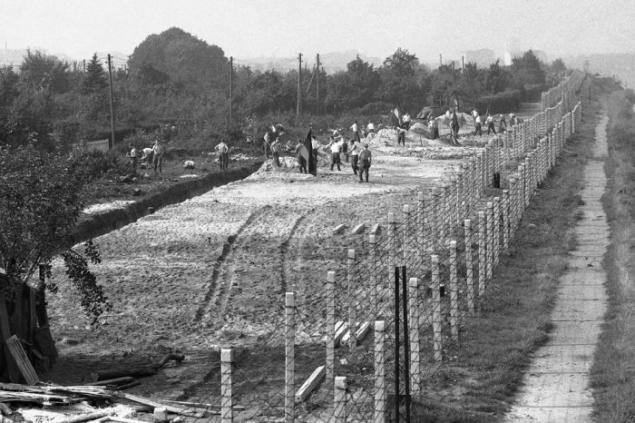 Dying Peter Fechter evacuated GDR border guards after trying to escape to West Germany. Peter shot "his" Soviet soldiers and he spent almost an hour in the draw zone, before being taken to hospital, where he died Aug. 17, 1962.
View of the Brandenburg Gate and encircling their wall, in November 1961.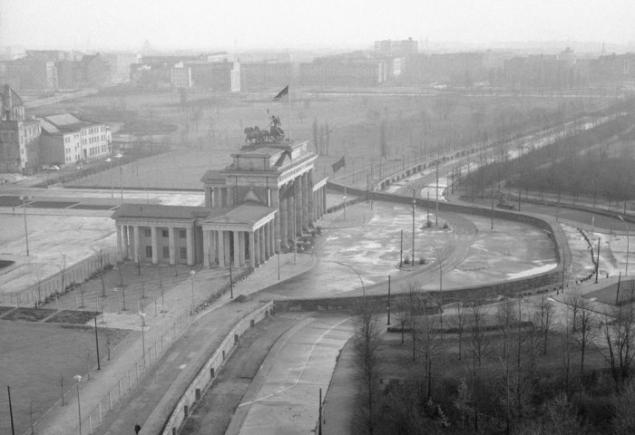 The border guard Army of the GDR, Conrad Schumann trying to escape in the French sector of Berlin, August 15, 1961.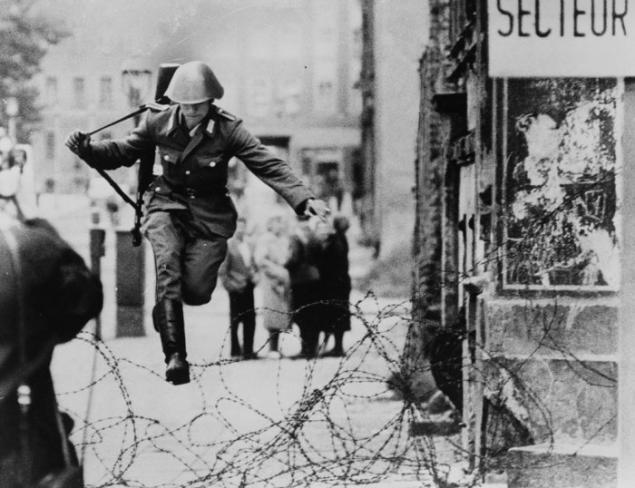 Martin Luther King at the Berlin Wall 13 September 1964.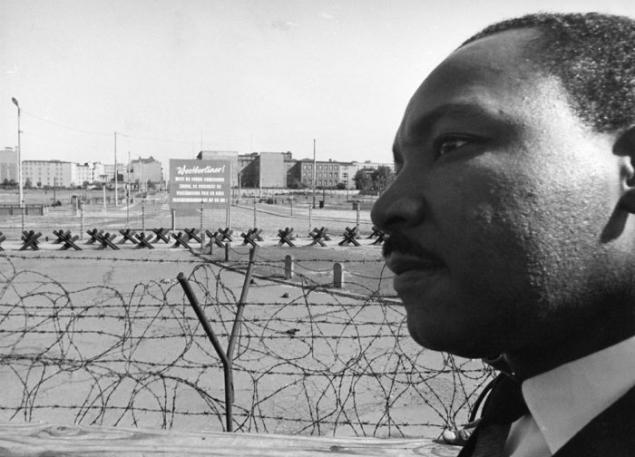 Mass escape (57) from East Germany to West Germany through an underground tunnel under the building of the former bakery, October 1964.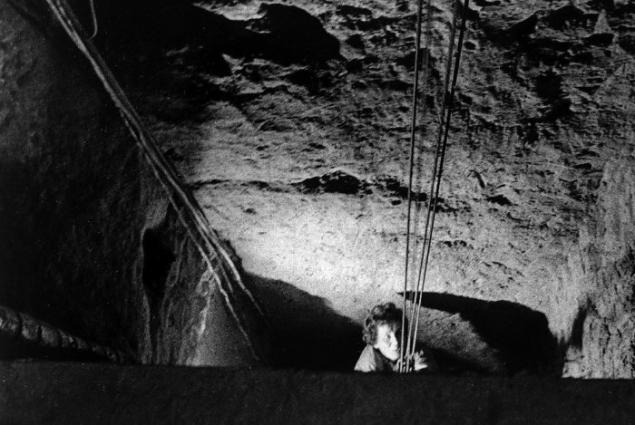 Warning sign "Warning! You are now leaving West Berlin ", 1988.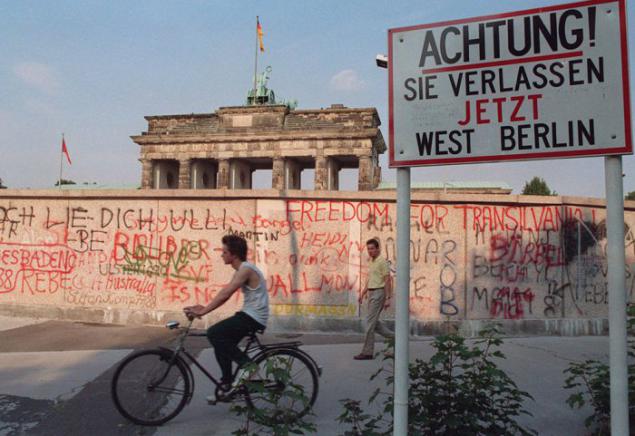 Unsuccessful attempt to escape from East Berlin, followed by shooting and arrest in April 1989.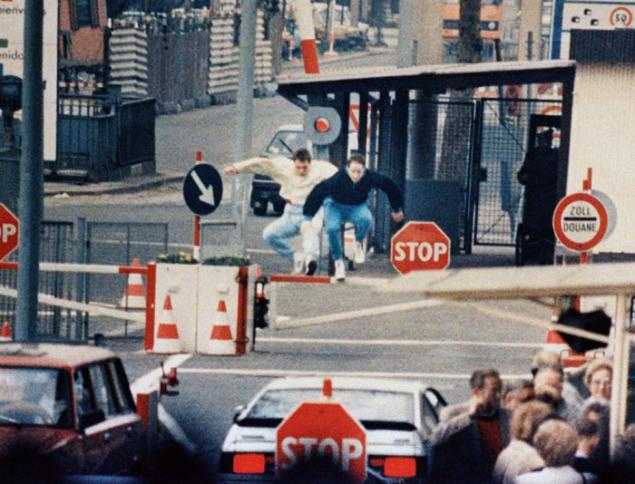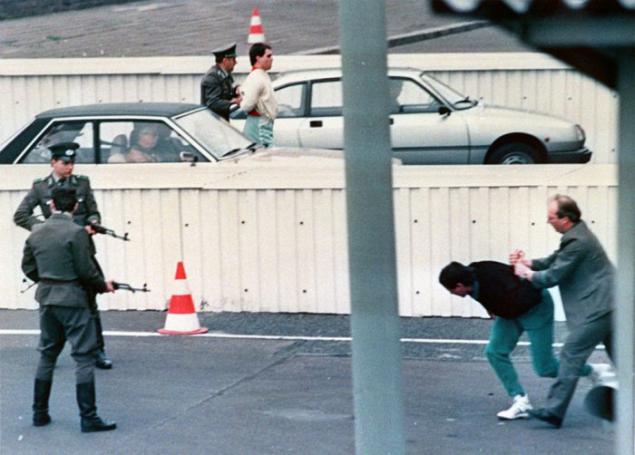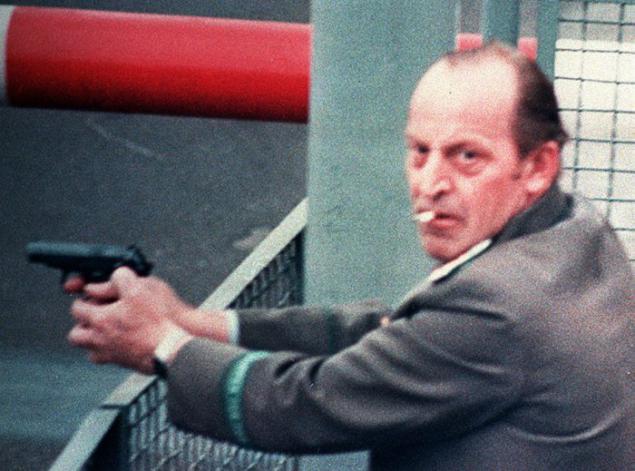 Unity and celebration of a single nation Nov. 10, 1989.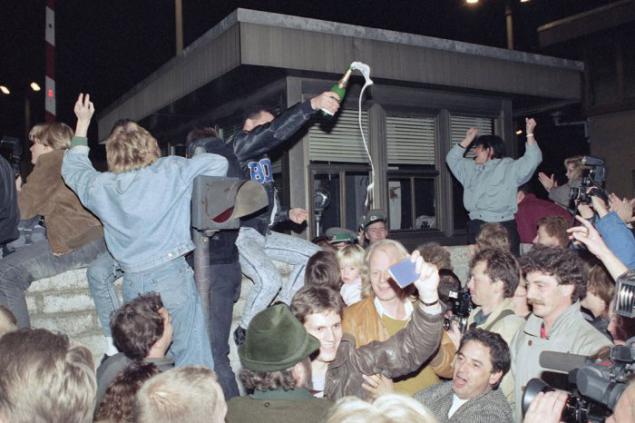 Burst!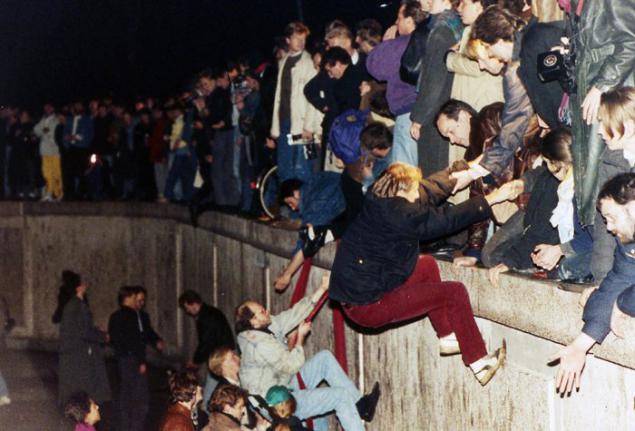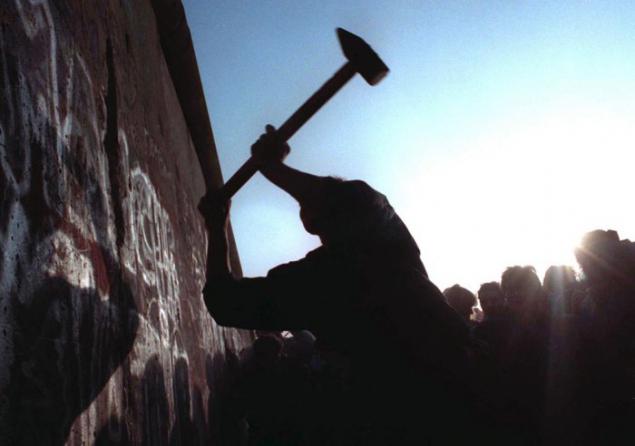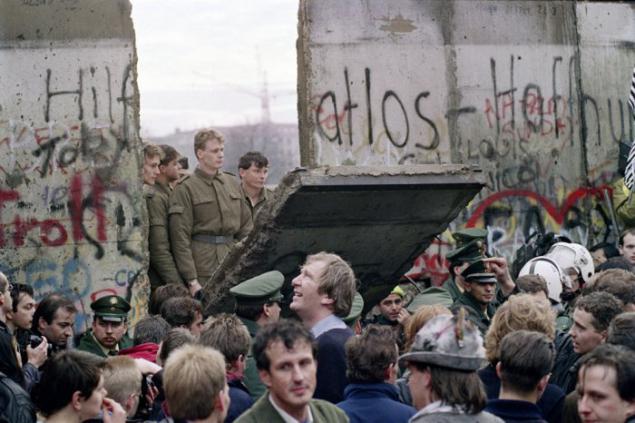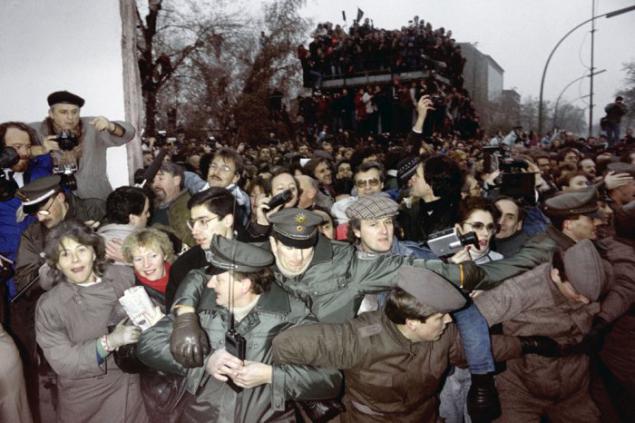 Parts of the Berlin Wall can now be found all over the world.