Passengers in Moscow subway right way can get to know the Chilean poetry, Sochi mascots, children's poems, artwork art world, a ride in a Soviet train or remember something undeservedly forgotten ...
Train "People's militia" - the oldest Mena subway train, in the car which you can explore the entire history of the Great Patriotic War.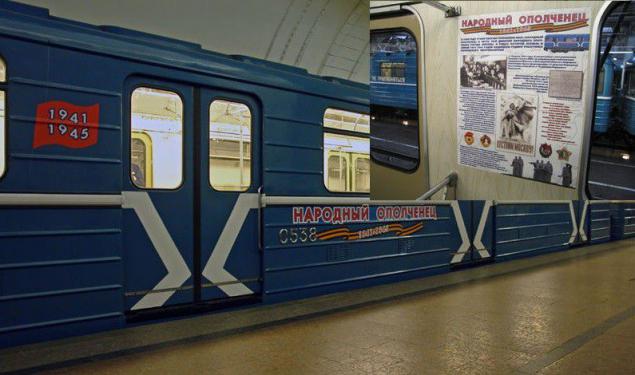 On the contrary, one of the most unique new trains is, of course, the train "175 years of Russian railways" - it was dedicated to the anniversary of the release of the Russian railways. Wagons stylized brand Railways - papered colored foil red and gray colors. Inside the cars are posters with rare archival photographs, documents and pictures on the history of Russian railway transport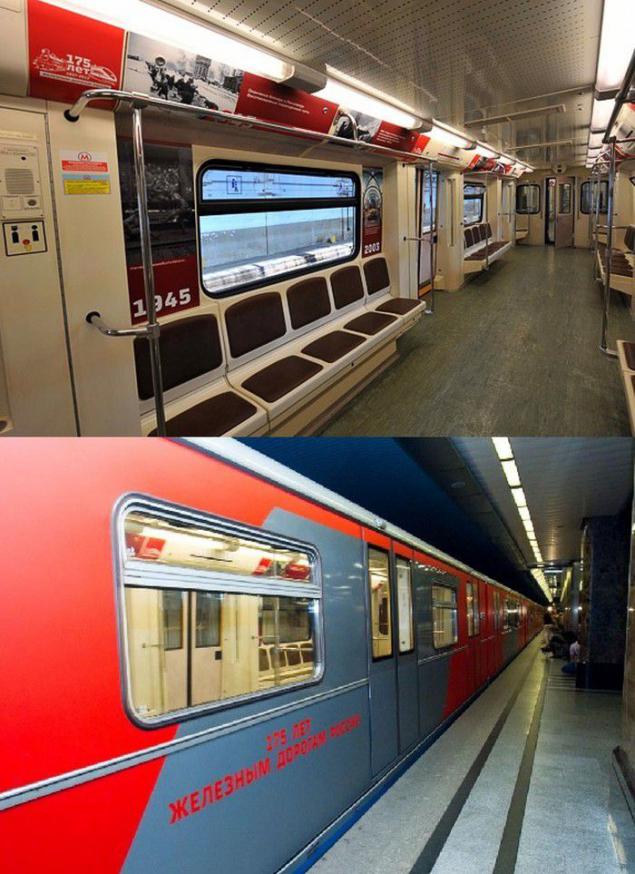 Train "Mayakovsky" was launched on Filyovskaya line to mark the anniversary of birth of the great poet: biography, excerpts from works, illustrations of lifetime editions introduce commuters with this bright personality.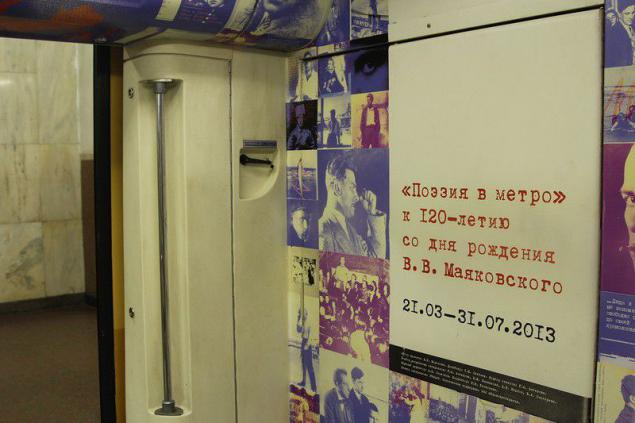 Sochi Olympics ended, but remained "Olympic train" that runs on a gray branch. All cars are decorated with colorful symbols of the Sochi games inside and out.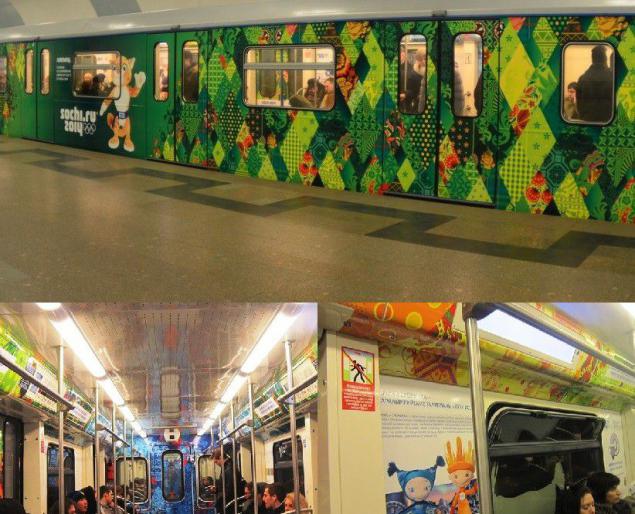 On the train, "Reading Moscow" passengers whose way is through the circle line, can enjoy pictures of literary characters, read excerpts from famous works of Russian and world literature for adults and children with reproductions. In addition, cars are divided into thematic sections. Read the first car - go read the next flipping cars: excerpts from the epics; excerpts and reproductions of famous scenes of Gogol, Tolstoy, Turgenev, Pushkin and Lermontov; "Frog-traveler" Garshina and "Grey neck" Mom Sibiryaka; Then - "Oh How It Hurts", "Old Hottabych", "Boldly Buzzing Fly" and "Dunno"; excerpts from the "Kingdom of Crooked Mirrors" and the story Gaydar "Timur and his team." And finally, the sixth coach - Mark Twain, Antoine de Saint-Exupéry, HG Wells, Jules Verne and Hoffman.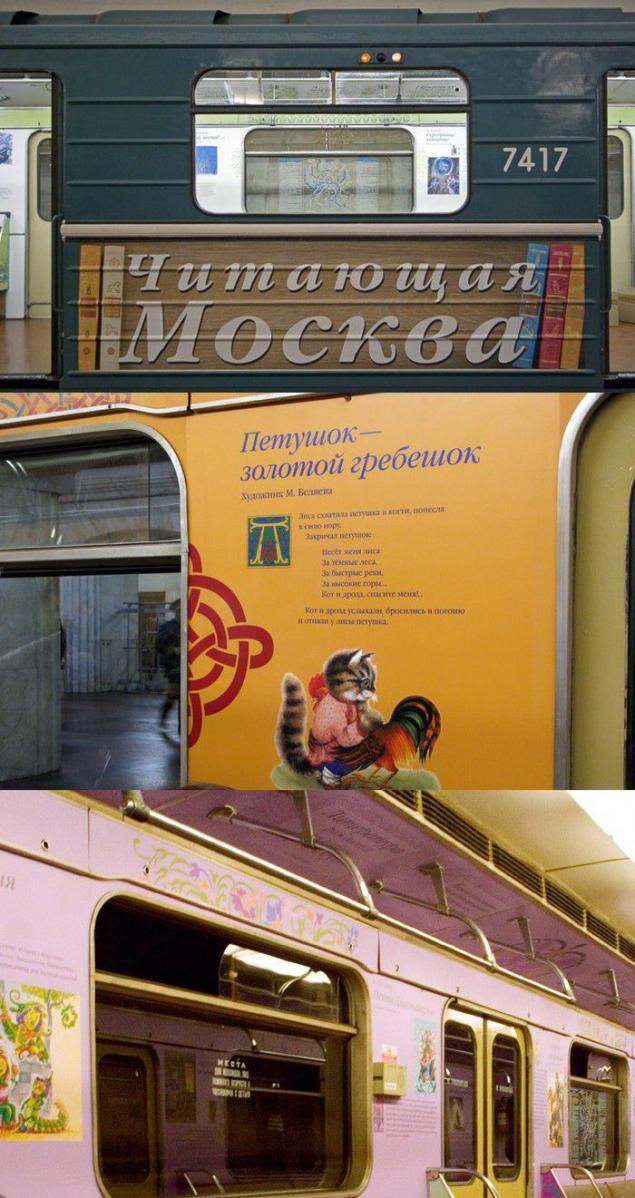 Train "Poetry in the Metro" runs on Filyovskaya line and introduces passengers with poets from different countries. You are waiting for a biography, and fragments of works of authors who have the creativity and life made a huge contribution to world art. The exhibition, by the way, is updated periodically.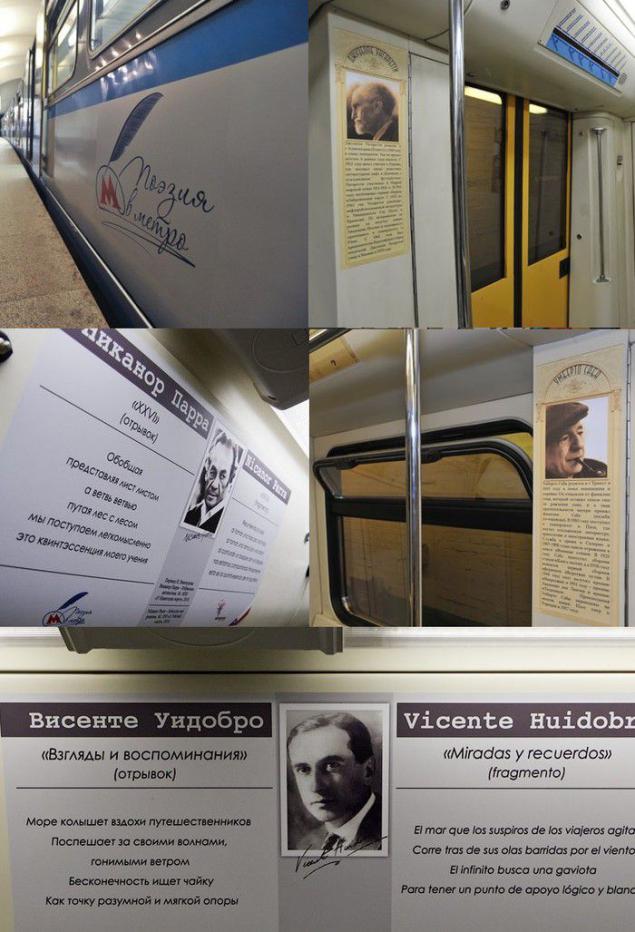 "Retropoezd" completely stylized first subway train because a sandy-yellow top and bottom is light brown. The train is fully reconstructed and the interior of the time. And it insanely soft sofas.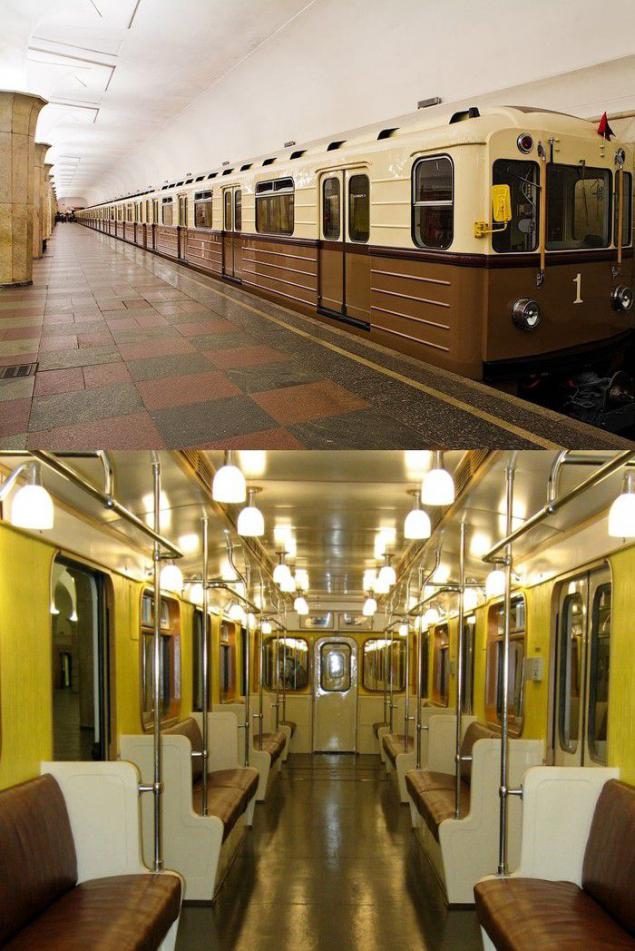 Train "Red Arrow -75 years", released on the anniversary of the first train "Moscow-Saint Petersburg", has a bright red color and the number 75 on the door. Inside the wagon - red sofas and yellow railings and walls can learn the history of trains in detail. By the way, one of these trains was damaged during the terrorist attack in 2010 and is now in custody as "material evidence»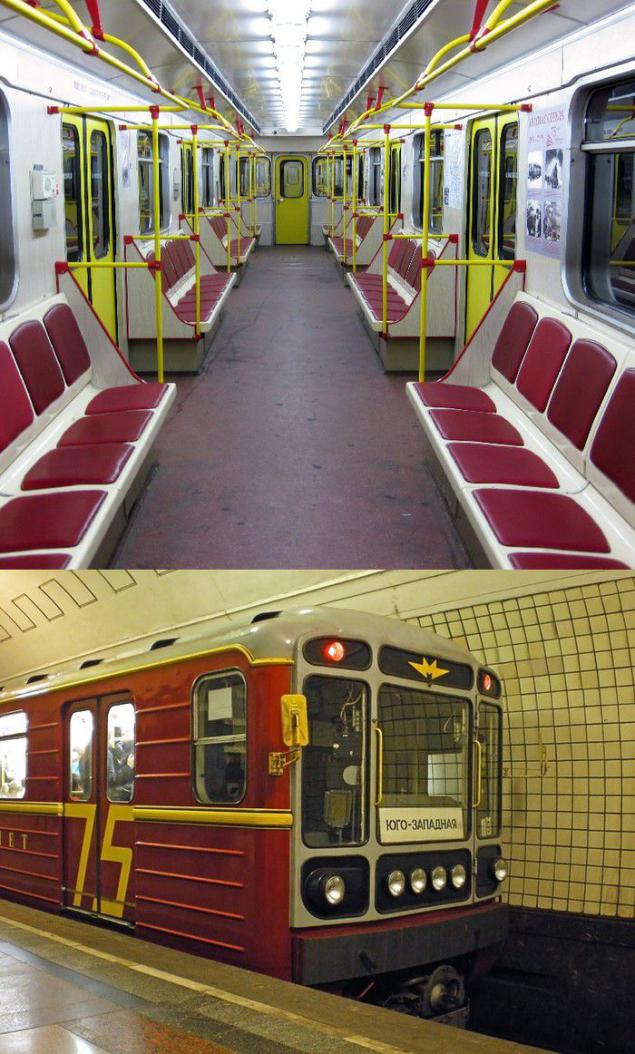 Train "Watercolor" - a joint project of Metro and the Tretyakov Gallery - is a exhibition of art works of world art.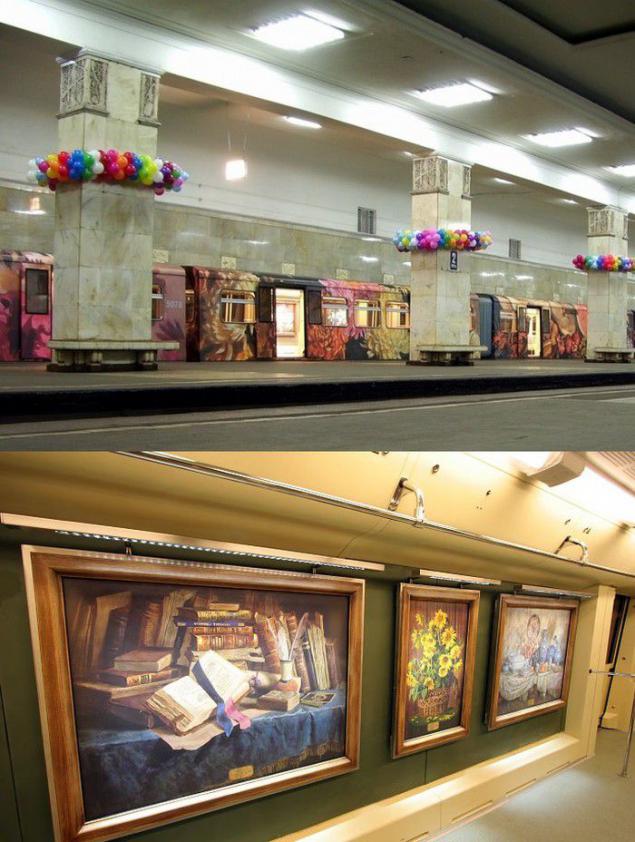 Source: bigpicture.ru