2014 continues, but the preliminary results we can sum. Advance to cover everything on a global scale are not going to take it too seriously (and who knows what will happen tomorrow?), And therefore pay attention to the fact that, in general, has no great value, but nevertheless very interesting from a female point of view . I'm talking about the hairstyles of stars, the brightest of which changes over the past 9 months in this post.
Scarlett Johansson has made a practical (but, of course, more and fashionable) haircut in anticipation of the birth of her daughter Rose, was born on September 4: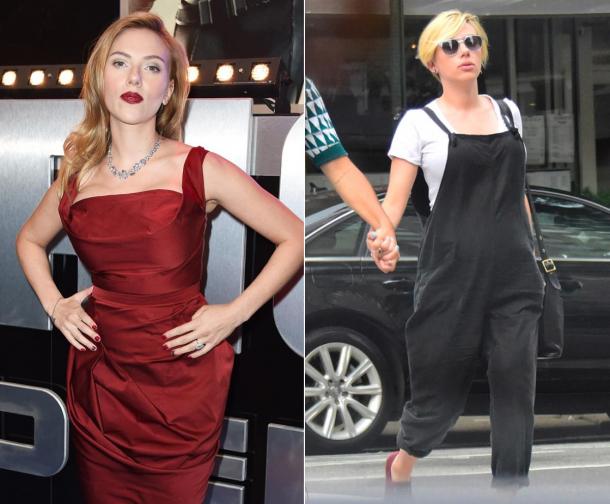 After parting with Kara Delevin Zac Efron and Michelle Rodriguez decided to reset the counter of life, changing not only cut, but also about many things:
"The new image. New life. New atmosphere "- wrote the star of" Fast and the Furious "in his instagrame.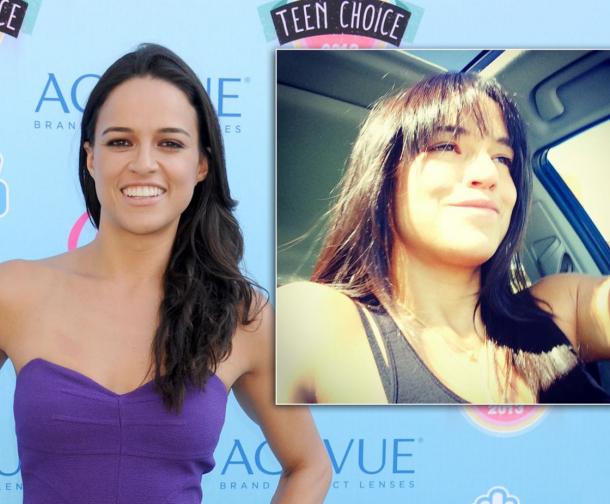 But Kesha though often "reset", but still somehow out of place. In July, she decided to find out what it means to be Malvina ...
Anne Hathaway appeared on the set of the comedy "The Intern" with hair just below her shoulders.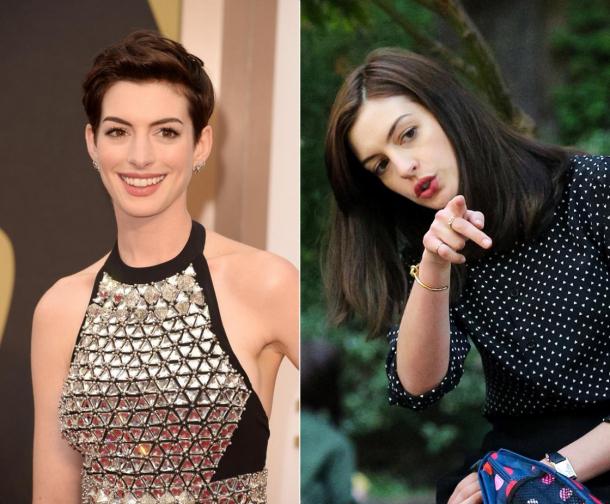 Kristen Stewart showed a new short haircut at Fashion Week in Paris, arrived at the show Chanel.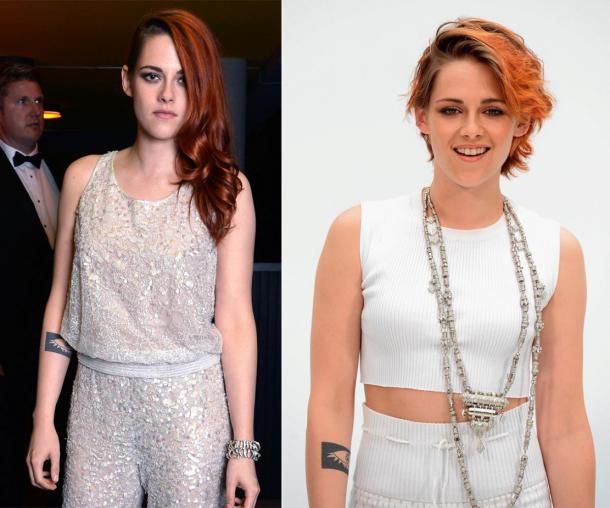 May 29, just before the start of summer, Hilary Duff made a fashionable bob, which is perfect has come to her.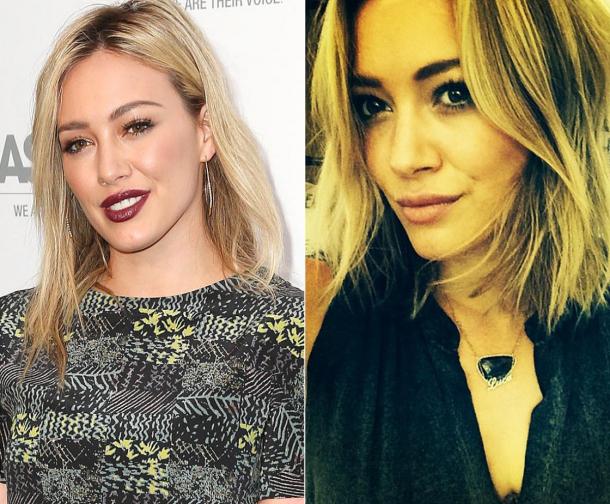 A few days after submission of the application for divorce with Paul McDonald Nikki Reed lighten their chic hair. Now she has returned to the old image.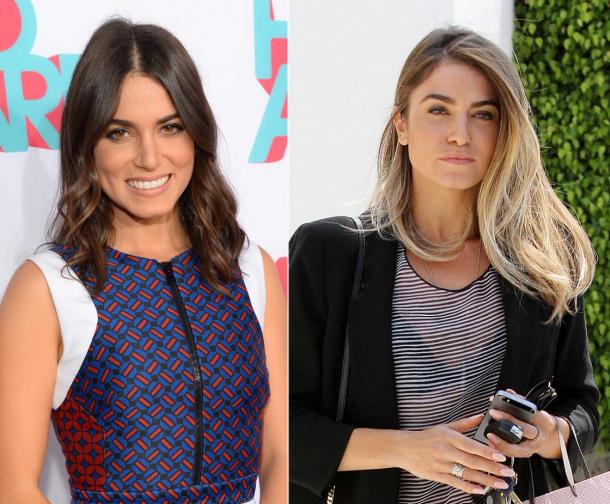 "Pink Elf" on one day - Rihanna.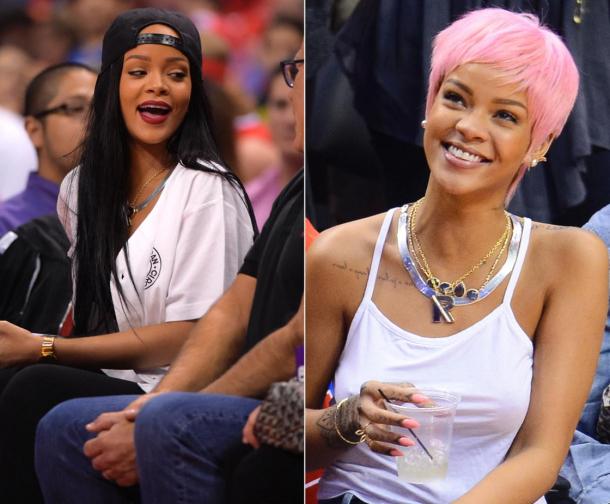 "Preparing for the apocalypse is in full swing" - signed this photo with Adam Levine sad Behati Prinsloo behind.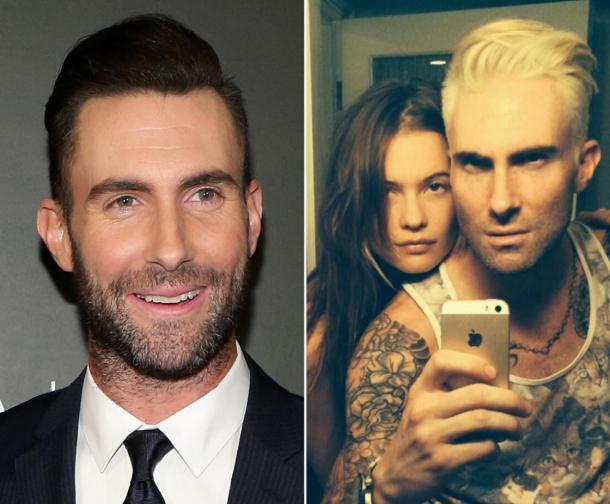 Elegant and feminine bob demonstrated at Film Independent Spirit Awards 2014 Paula Patton.
Maggie Gyllenhaal made her debut with a new platinum hair color at the Cannes Film Festival. Quickly realizing that this shade she is not very much and it goes, Maggie was again brown-haired woman.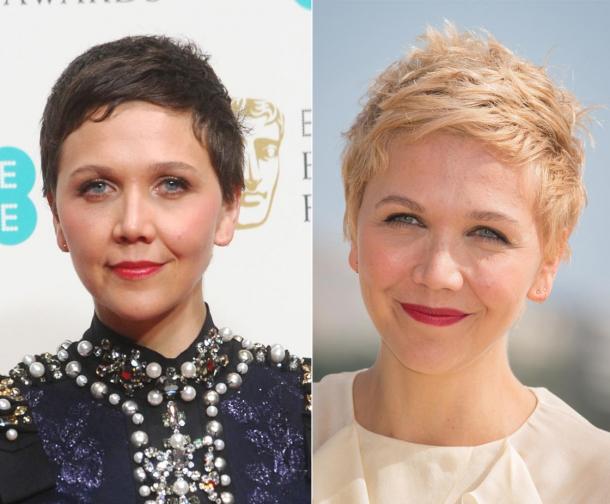 His bold haircut with shaved temples Kelly Osbourne showed us April 6 with the words "What do you think, guys?».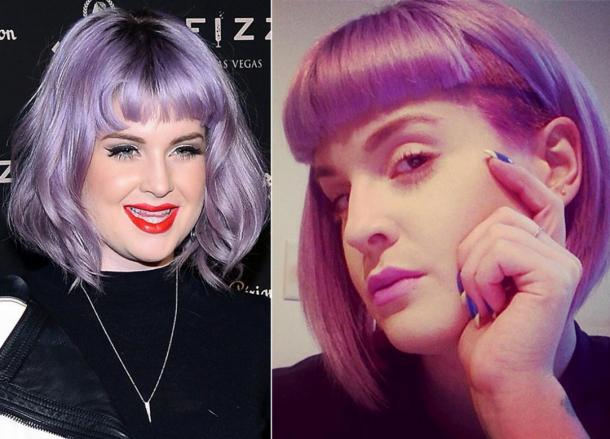 "I usually do not do self, but I think that my new haircut worth" - wrote in his instagrame spouse Mariah Carey, Nick Cannon. Can not immediately understand, but the head of Nick painted by a cheetah.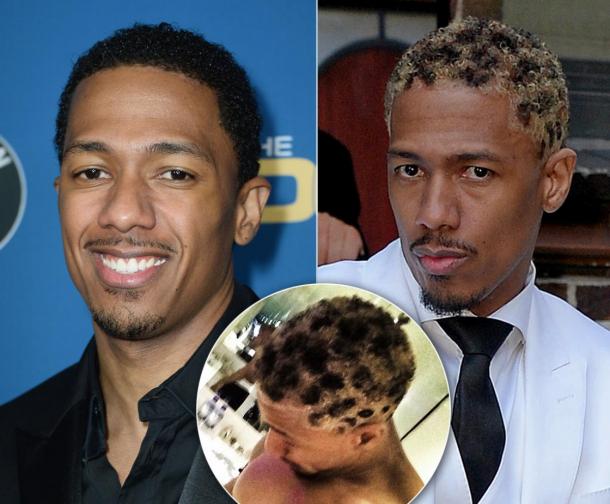 The former mistress of Hugh Hefner, 34-year-old Holly Madison, successfully married, gave birth to a daughter.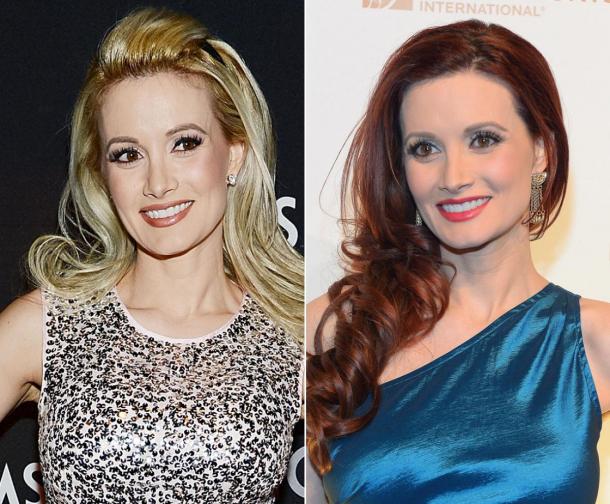 Nicole Richie repainted in purple still spring, but still has not parted with this color.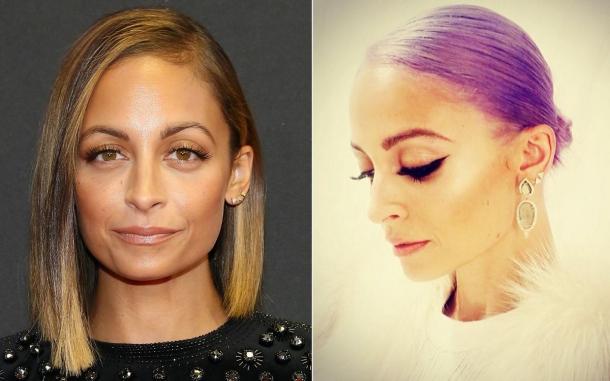 Briefly, but Margot Robbie still became a brunette, having pleased the part of men who are dearer little dark. For the first time with a new hair color young actress appeared at the presentation of "Oscar" this year.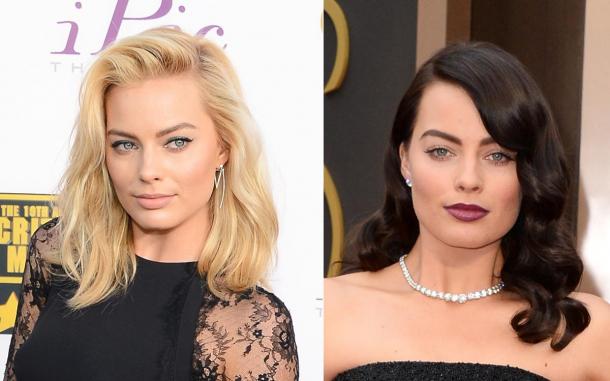 February 1, Kim Kardashian, who for some time was a blonde, returned to a more or less natural hair color.
After parting with Karim Harbouchem (better known by his stage name French Montana) sister Kim, Chloe Kardashian, left with his head in sport and in order to not interfere with the process of hair, went to the hairdresser and braided into pigtails. Apparently exercise is very intense and productive, since of its former glamor was gone.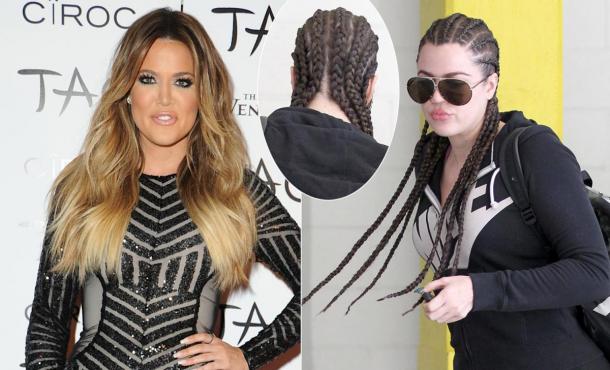 Jenny McCarthy has said goodbye with his blond curls Accrued just before the New Year that the 2014th be more natural and real. True to the wedding she still pinned her hair back.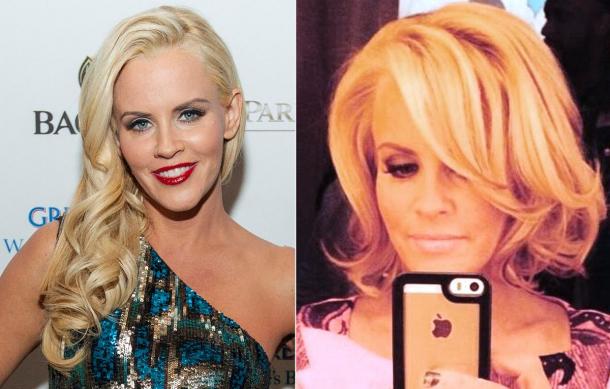 Selena Gomez did a bang, referring to her favorite hairstyle girls Bradley Cooper Suki Waterhouse.
"I tried my best - left Selena signature.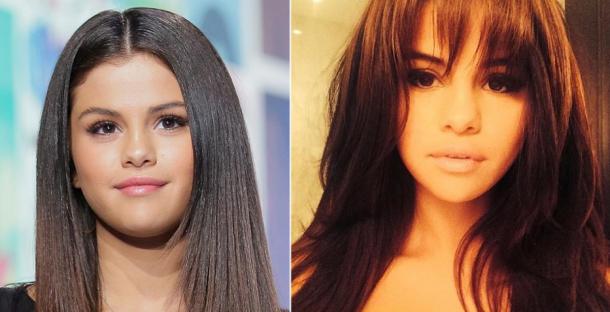 No less striking changes were: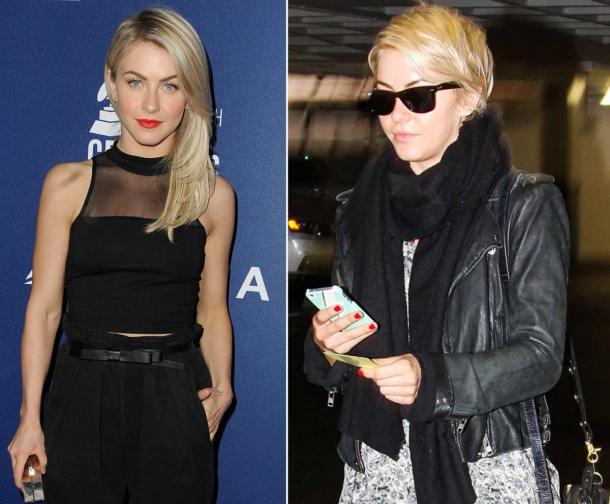 Julianne Hough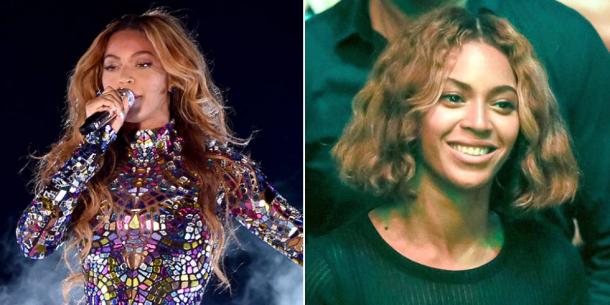 Beyonce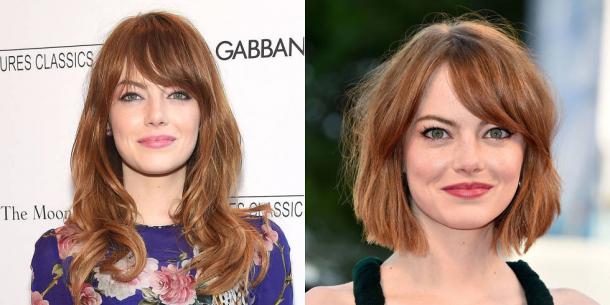 Emma Stone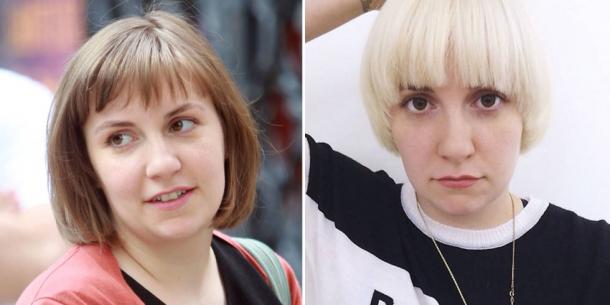 Lena Dunham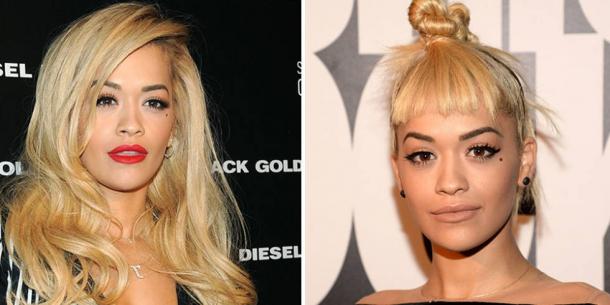 Rita Ora
Dasha Polanco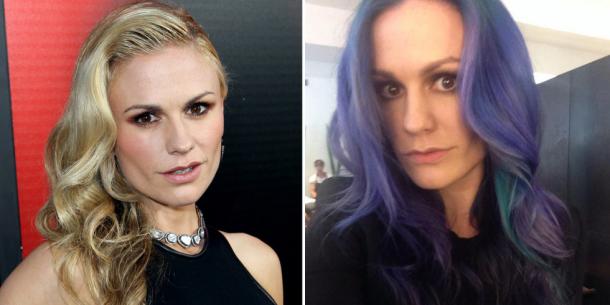 Anna Paquin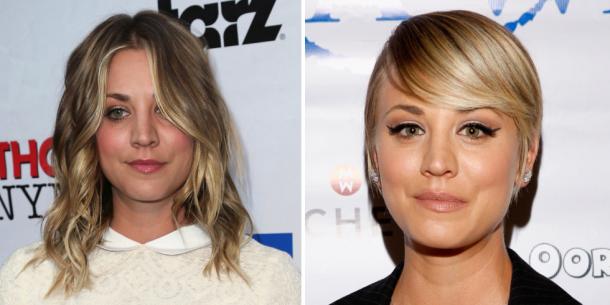 Kaley Cuoco