Deconstructing the trash in the garage, I found this miracle Soviet rukozhopnogo kopyuterostroeniya.
Who it is funny, but then in 1988 the PC was soldered on the scheme in the journal "Modelist Designer" by many radio amateurs, including my father.
Black-and-white image on the TV screen, with kassetki downloads, games, BASIC, biorhythms ...
Hours friends sat up playing with him. It was a real computer at the time. Spectrum over him like a supercomputer compared to conventional PCs, learned about it only then.
The keyboard is not preserved. It is connected to the connector at the bottom.
Who remembers respond.
2 photos.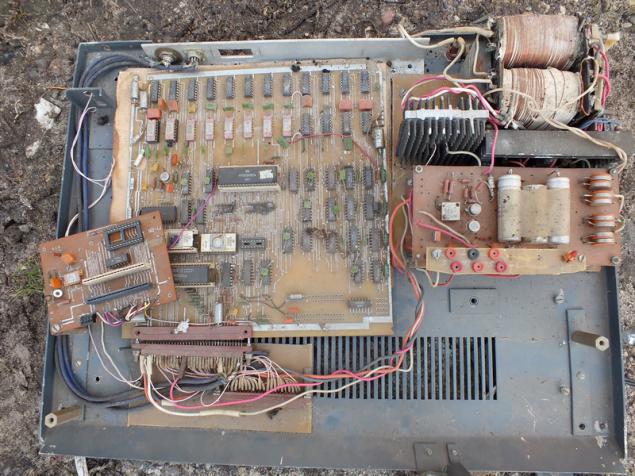 22