Famous actresses, singers and models, for the most part, do not hurry to acquire offspring. Someone builds a career, someone else did not meet the "unique", with whom she could share the joys of motherhood, while others simply postpones the birth of children under a certain age.
As a rule, children conceived star aged 25 to 40. Those who are outside these age limits - units. The greatest rarity are "early moms" who have children without waiting for the 25th anniversary.
Let's see who these stars.
Reese Witherspoon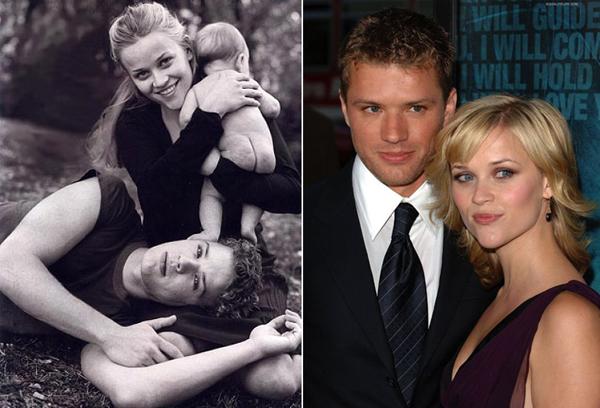 Reese became a mother for the first time in 23 years gave birth to her first child - daughter Ava. What you will agree, was boldly for the actress her age. However, pregnancy has not prevented the actress to play the lead role in "Vanity Fair", and a year later to continue the film career.
Reese and her daughter Ava, and the youngest son of Tennessee
The role of the mother actress boasts far more than its collection of awards.
"For me, being a mom - a great happiness and a great privilege," - says Witherspoon.
Reese Witherspoon and her daughter Ava
Reese Witherspoon and her daughter Ava
Sofia Vergara
For the first time the actress became a mother in 1992 when she was 20 years old. At that time, Sophia was married to Joe Gonzalez. The boy was named Manolo. Unfortunately, the marriage broke down within a year after giving birth.
Manolo now an adult, independent 20-year-old boy.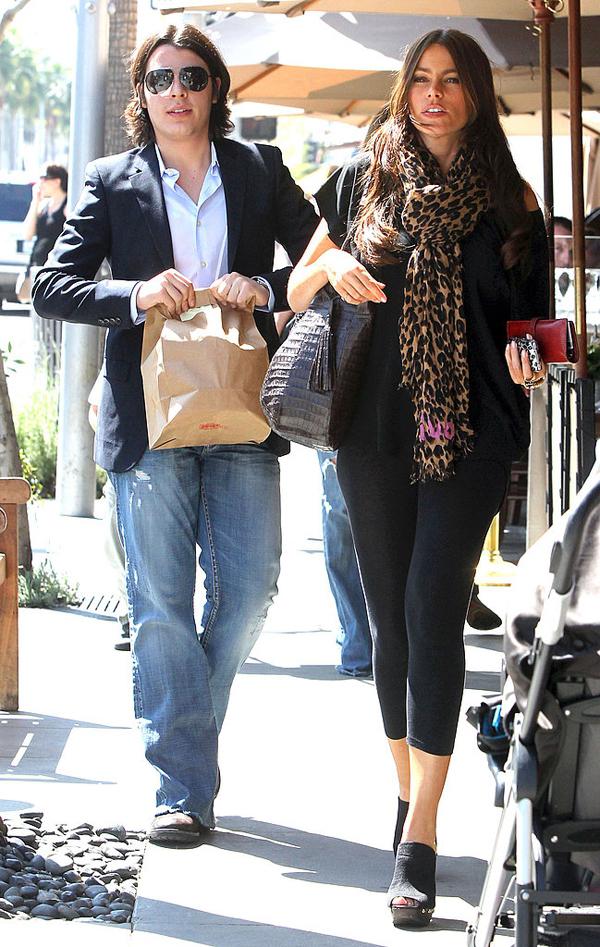 Sofia and Manolo walking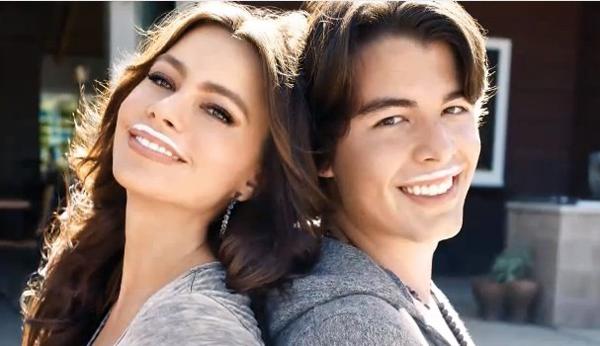 Sofia and Manolo advertising milk
Britney Spears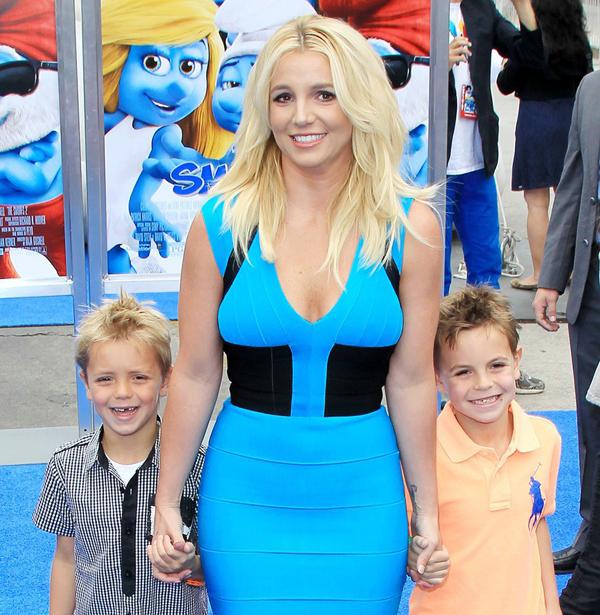 Britney with sons
By 24 years of Britney decided to have a baby. You could say it was a desperate move for a girl whose career was at the top.
Firstborn Britney - Sean Preston - was born September 14, 2005.
"Pregnant woman gives strength. When you're a star, you get used to look a certain way. People are not ready to see you tremendously. I fell into a paranoia about his appearance, but my mother said that her body has never been so luxurious as after birth of first child - my brother Brian. I hope I have the same structure, "- said then Britney.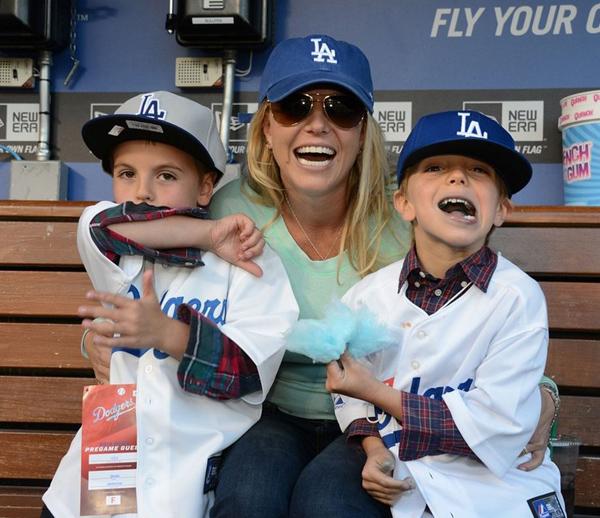 Britney with sons
Ashlee Simpson
Ashlee Simpson during pregnancy
Ashley, like Britney, became a mother at 24 years. Father baby - Pete Wentz, Ashlee which at the time was married. The boy was named Bronx Mowgli. After the divorce Ashley all my free time is dedicated son's education.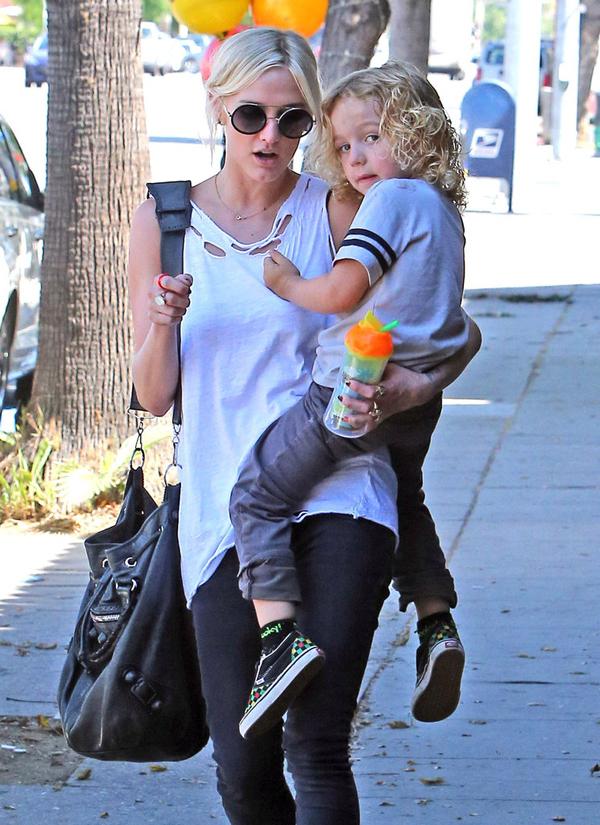 Ashley and her son Bronx walking
Gabriella Wilde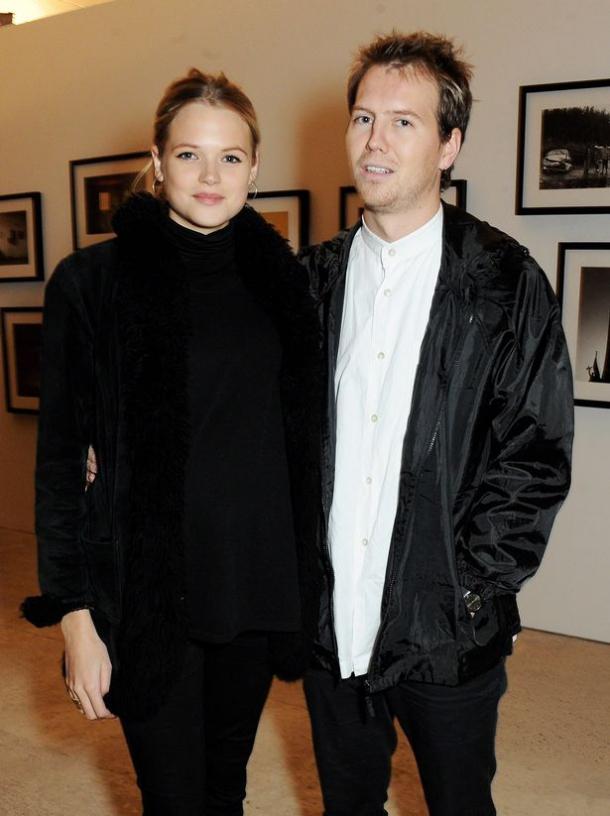 Gabriella with her fiancé Alan Pouvnellom
The actress, who plays one of the female roles in "telekinesis" and the title role in the film "Anatomy of Love" also decided to have a baby at 24 years. The girl gave birth to a boy Feb. 3, 2014, a few months before his 25th birthday. A boy named Sasha Bleu. The child's father - law husband of the actress - musician Alan Pouvnell.
Kid Sasha Blue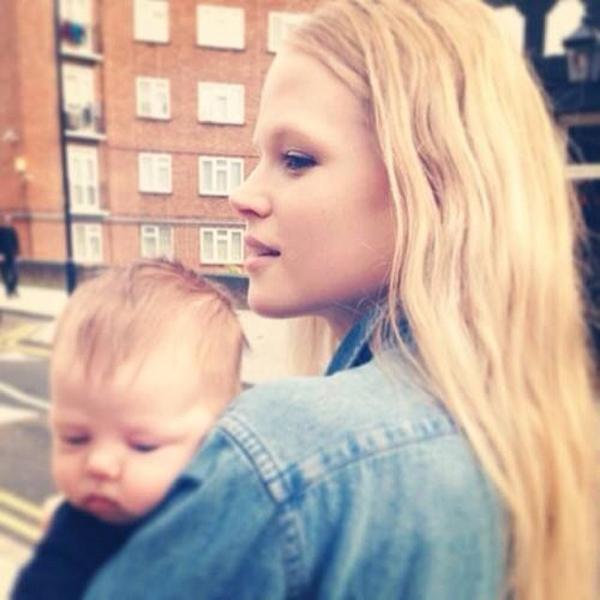 Gabriella and Sasha Blue
Natalia Vodianova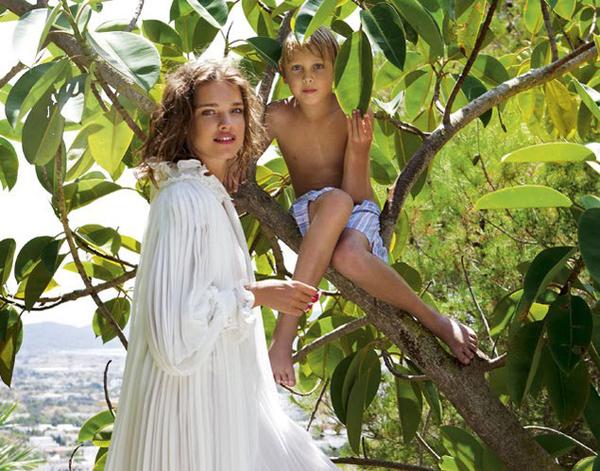 Natalia and her son Lucas
Top model Natalia Vodianova became a mother at all in 19 years. Then was born the first-born model and its then-wife - baby Lucas. Birth of a son, as well as the birth of other children in this marriage - a daughter and a son Victor Neva, did not prevent a successful modeling career.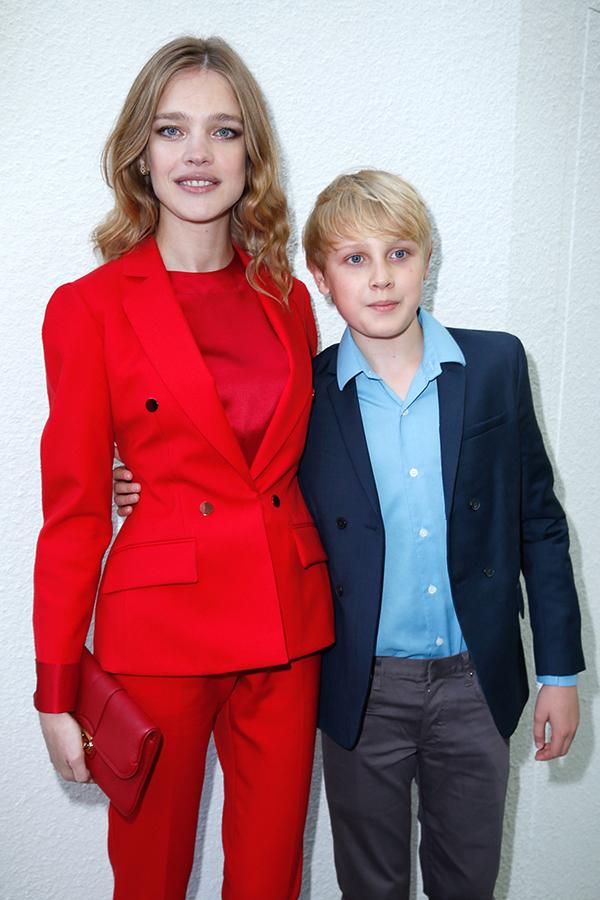 Natalia and her son Lucas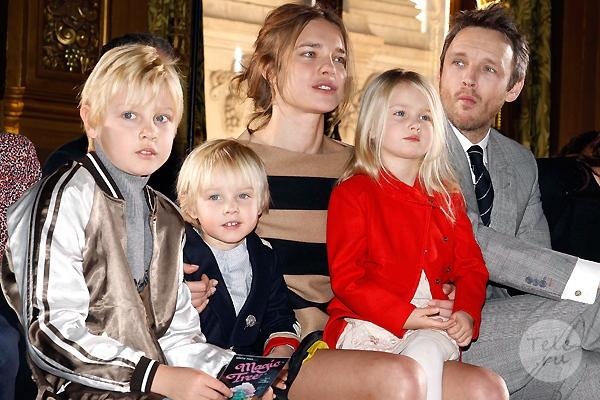 Natalya with children from his first marriage
Bianca Balti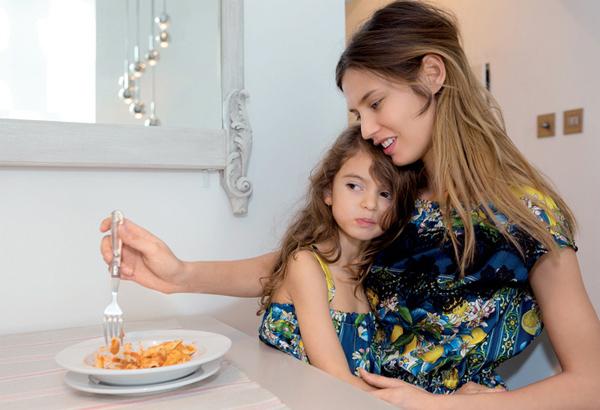 Bianca Balti and Matilda
Italian top model, the favorite Dolce & Gabbana, became a mother at 23 years old. The model gave birth to a daughter, who was named Matilda, from the now former lover Christian Lucid. Just one year after childbirth Bianca has returned to modeling career.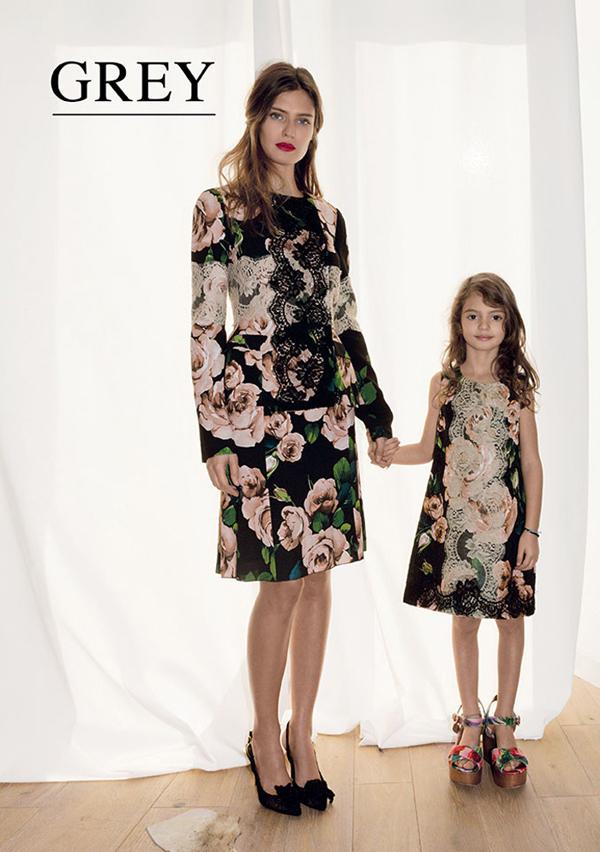 Bianca Balti and Matilda
Solange Knowles
Solange and her son
Singer Solange (Beyoncé's sister) married to football player Daniel Smith when she was 17 and he was 19. In the same year, the singer gave birth to her son Daniel Dzhuleza Smith, Jr., and early marriage ended in divorce.
Solange regretted that gave birth to the baby so early, but calls his son "the greatest blessing in my life."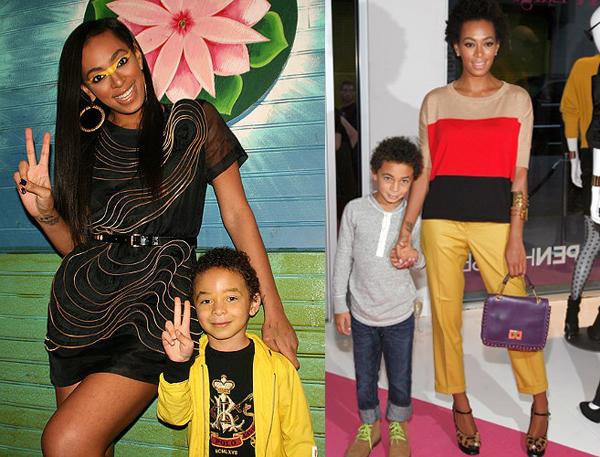 Solange and her son
Celebrities who have become mothers after 40 years here.