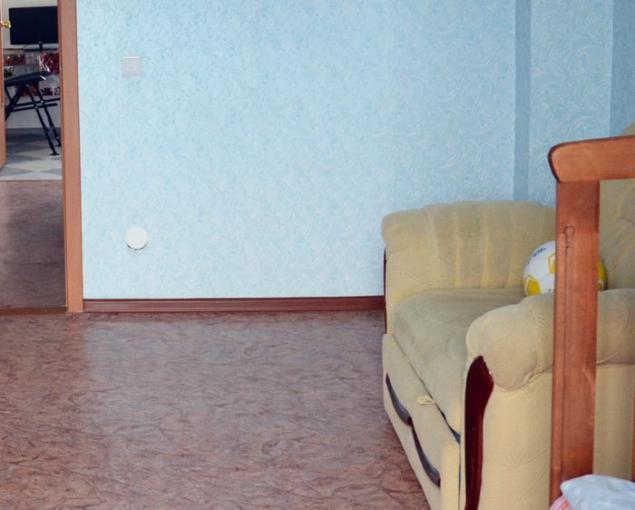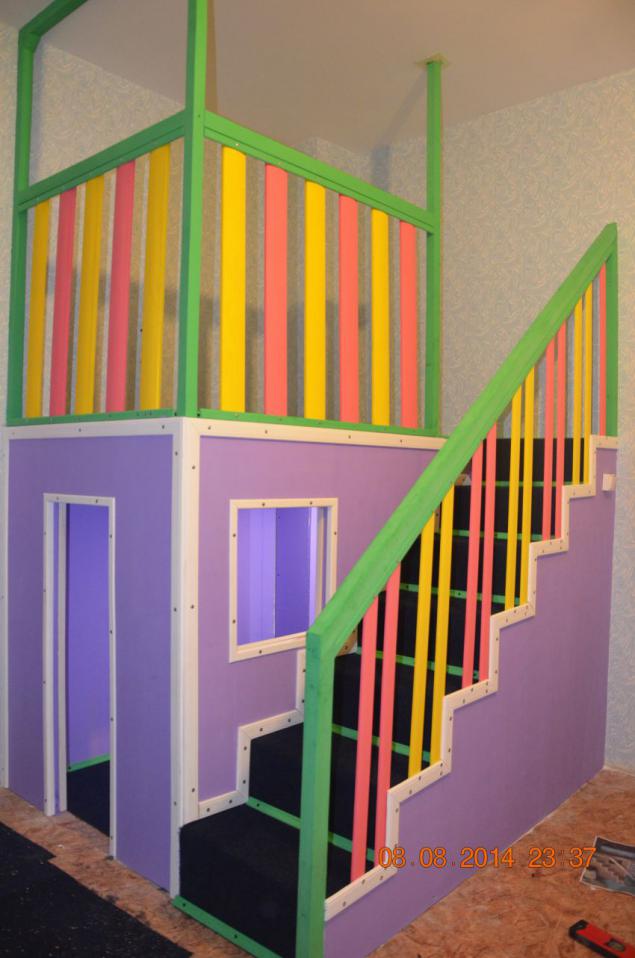 There was an empty corner.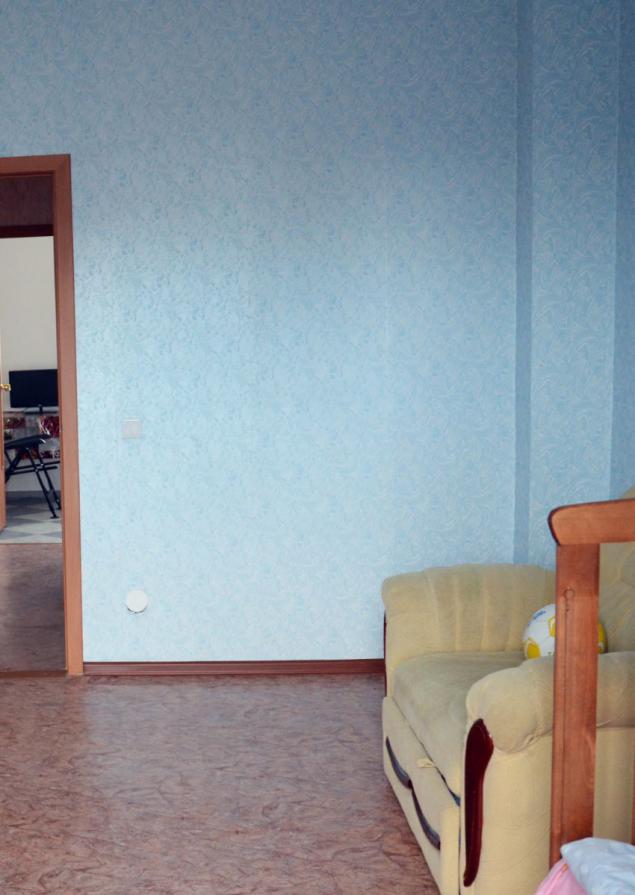 Make a frame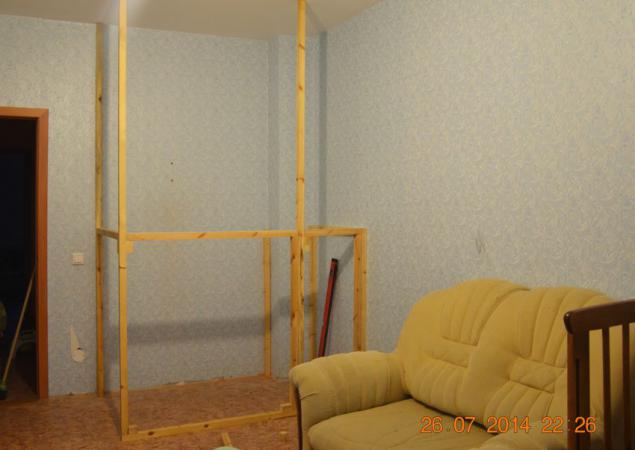 Make a wall inside the house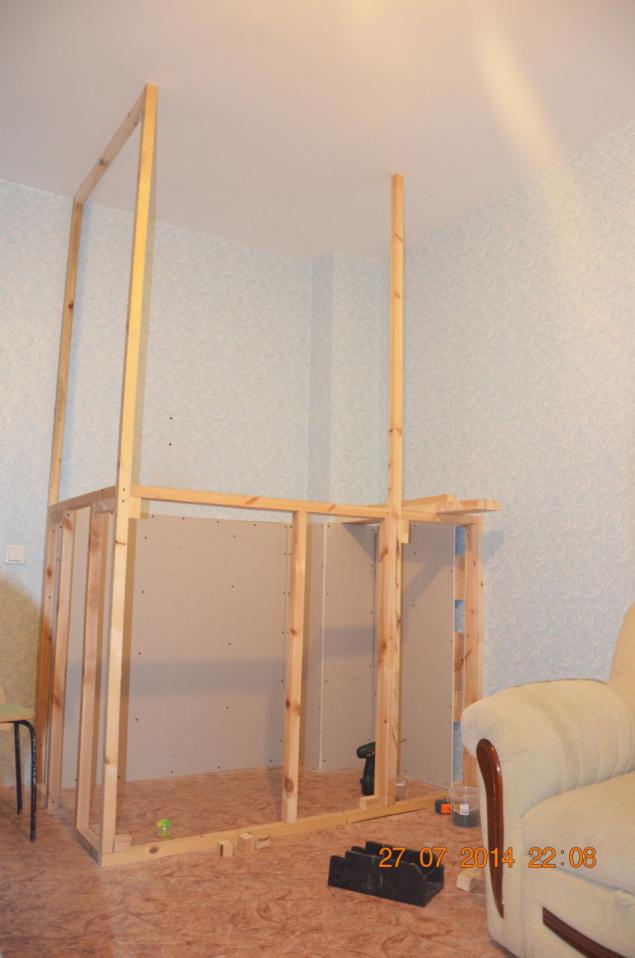 Put step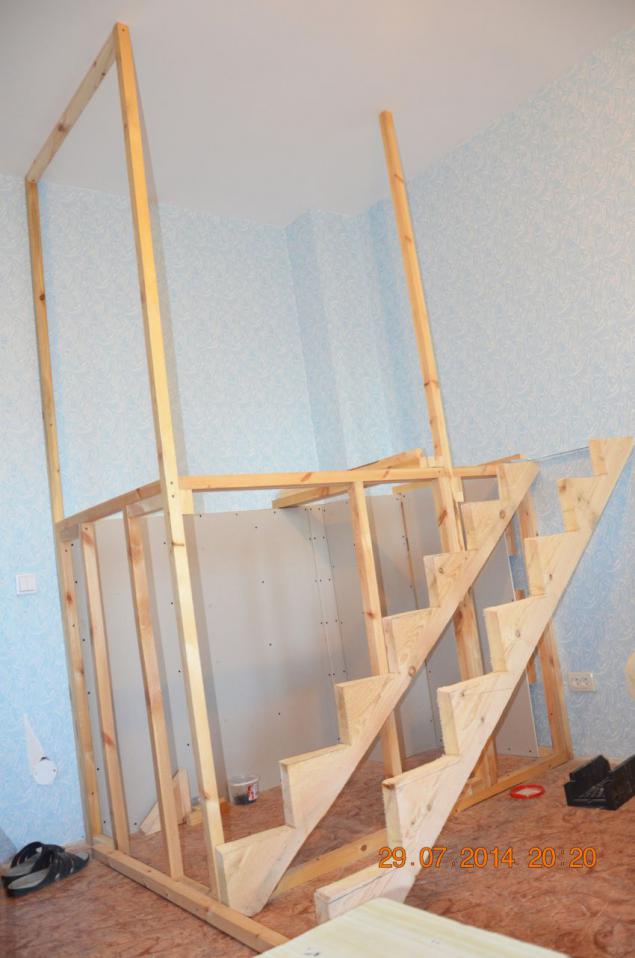 Finish walls inside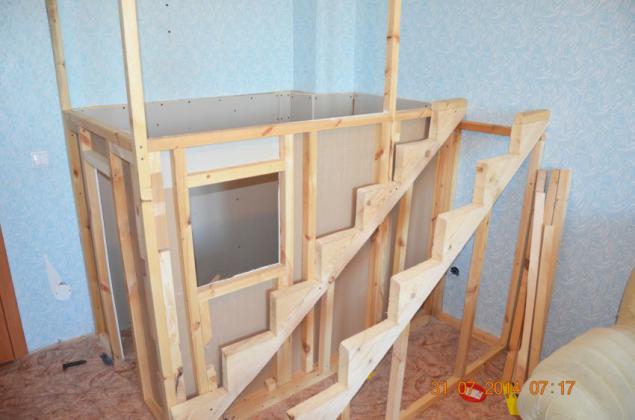 We make the floor of the second floor of chipboard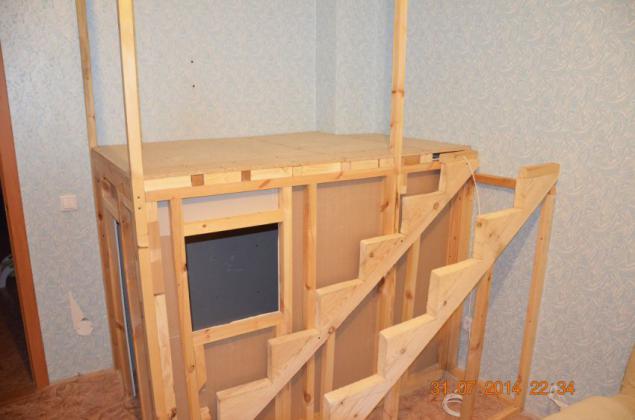 Making the step from DSP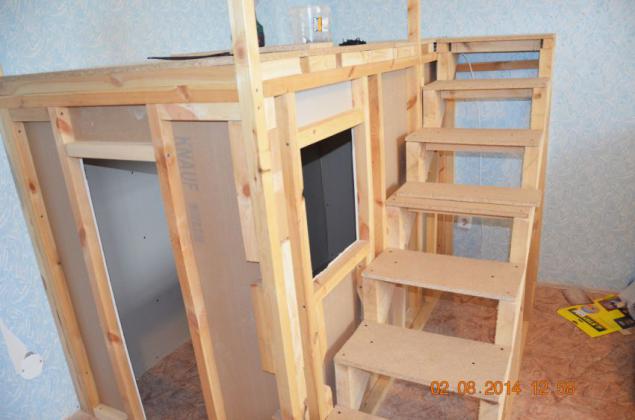 Make the wiring for lighting inside the house.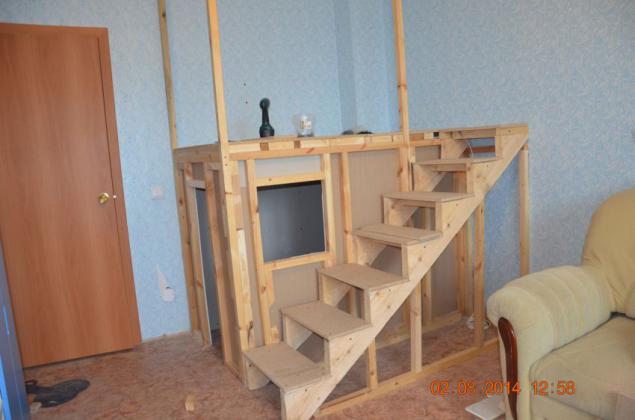 Close all plasterboard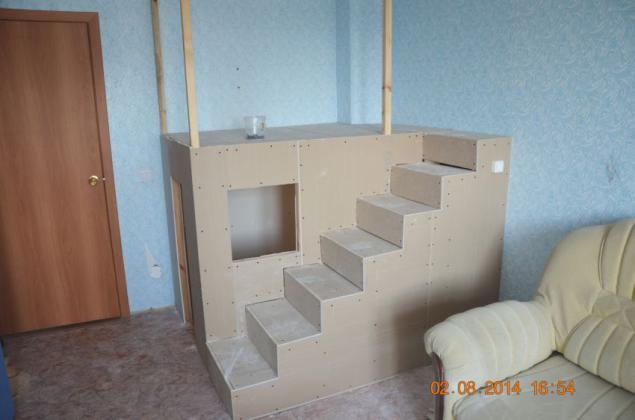 Making handrail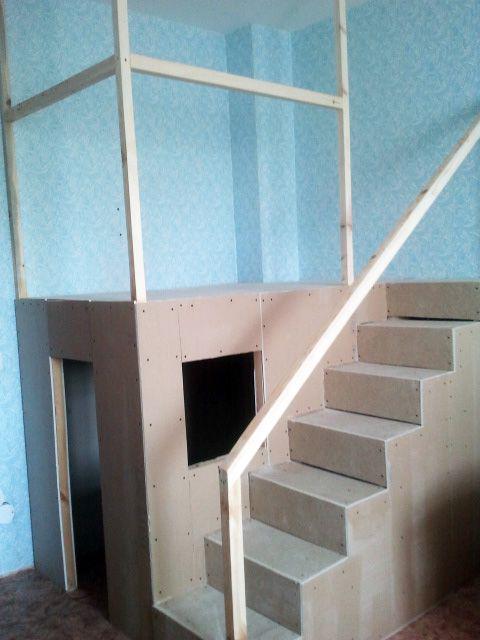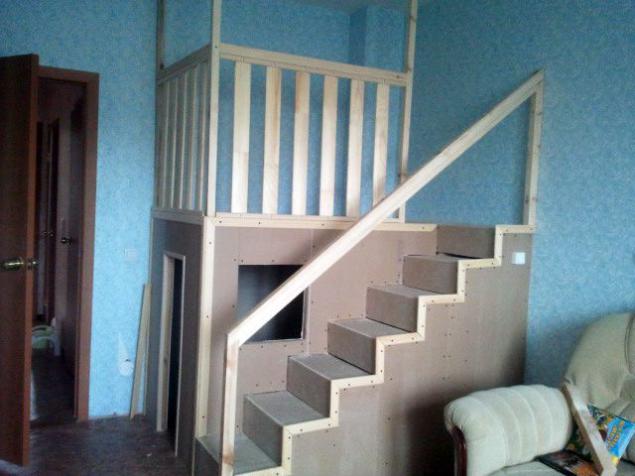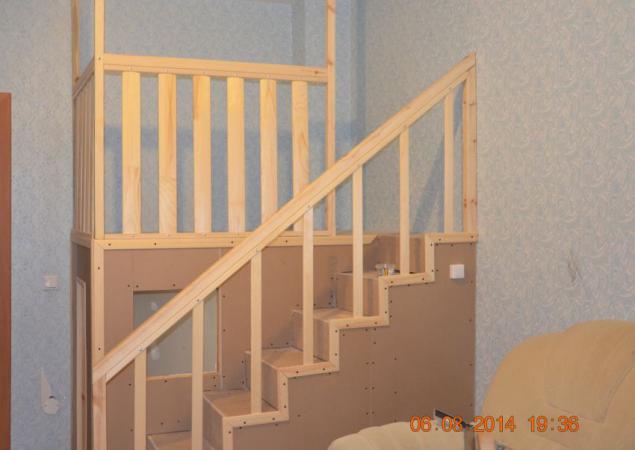 Paint railings and decorative elements.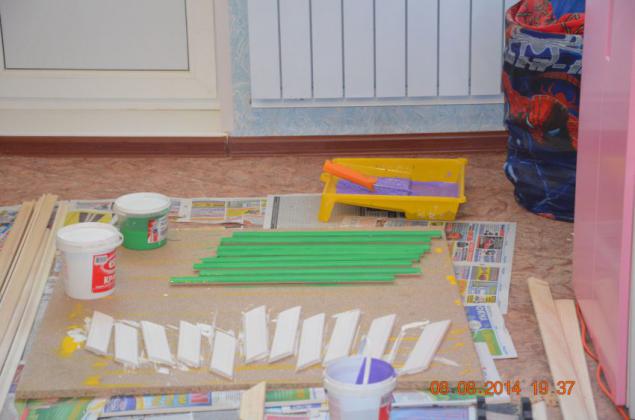 We put all painted parts and laid a carpet on the stairs and floors.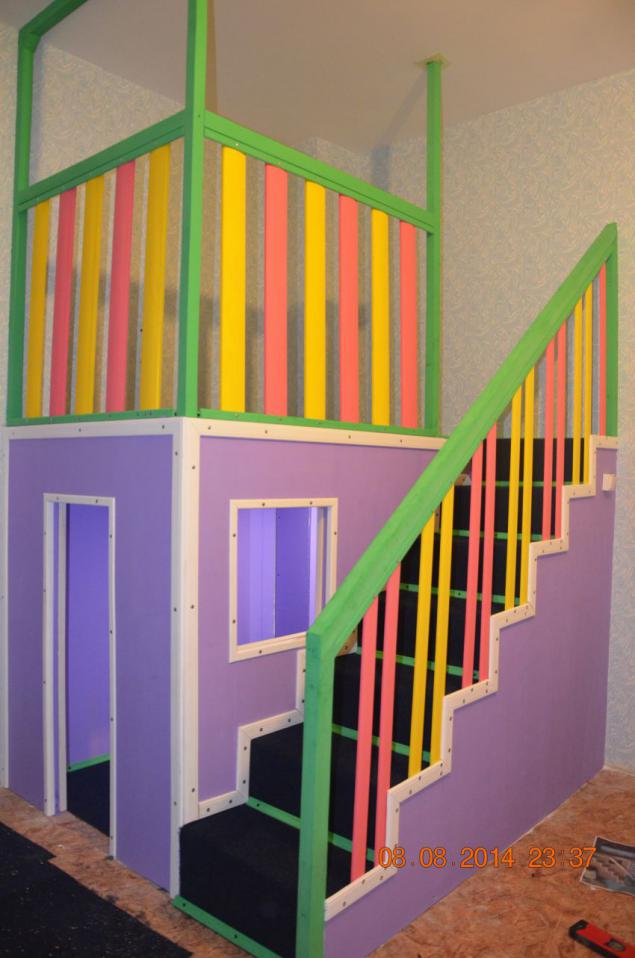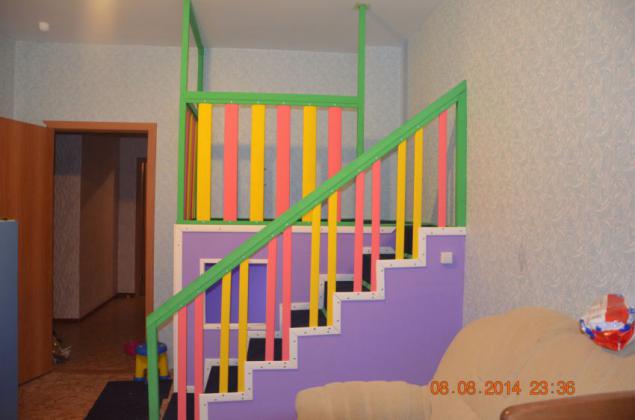 The house was put !!!
Customers are happy.