Perhaps this mighty athlete, a famous actor and martial arts masters of this - it is not necessary to present ... I think all of you are well aware of this age-old rival named Van Damme Dolph Lundgren. It is so? I suggest you learn to continue to post some interesting and exciting facts from the life of this tough guy.
Dolph Lundgren (Swede. Dolph Lundgren), real name - Hans Lundgren (Swede. Hans Lundgren; b. November 3, 1957, Stockholm - American actor, director, screenwriter and producer
Height and weight of 193 cm. To 110 kg.
Genres: Action, Thriller, Drama
Letters and photos for clarity and droplets of nostalgia))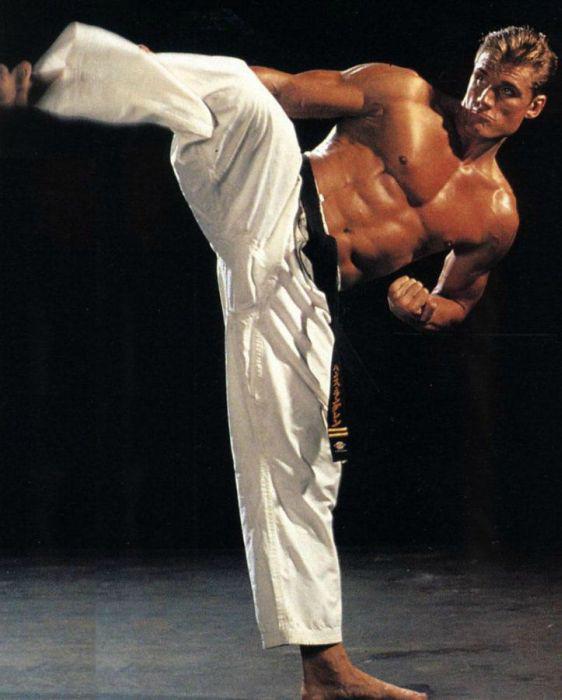 The future actor was born in a family of scientists, engineers and grew quite weak and sickly child.
He served in the Swedish Marines.
Lundgren little drink alcohol, but a declaration of love to the cocktail that he was "doing very well thanks to the formation of a chemist."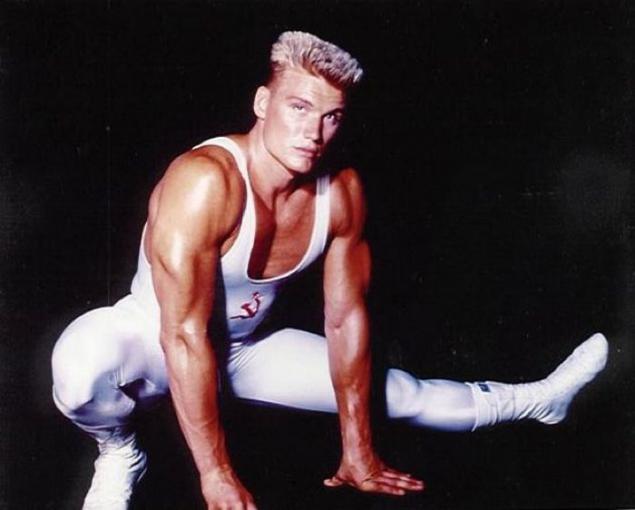 After moving to the United States, Lundgren tried his luck on acting career as a child participated in amateur theater productions. At first, Dolph was a bodyguard of the famous singer Grace Jones, with whom he started a passionate affair. In 1985, Dolph debuted on the screen, having played in the film "View to a Kill." A little later, the Swede was noted in the film "Rocky IV», which became his breakthrough in the acting profession.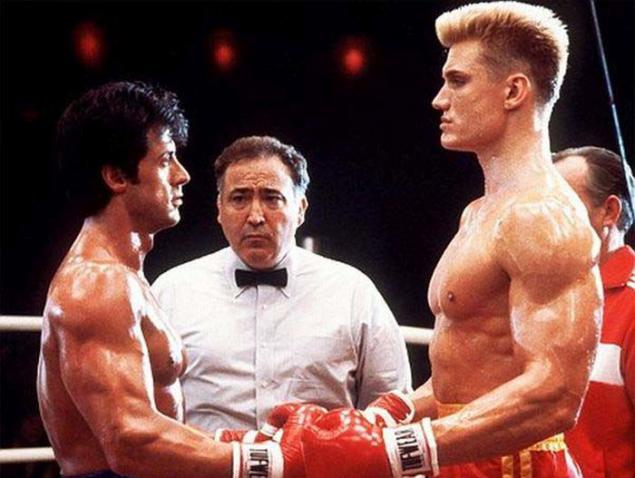 Stallone insists, "in" Rocky IV »that it was really" persuaded Lundgren to fight seriously. Dolph long refused, but then everything is agreed, then Stallone had to take to the hospital with two broken ribs, and the shooting to stop.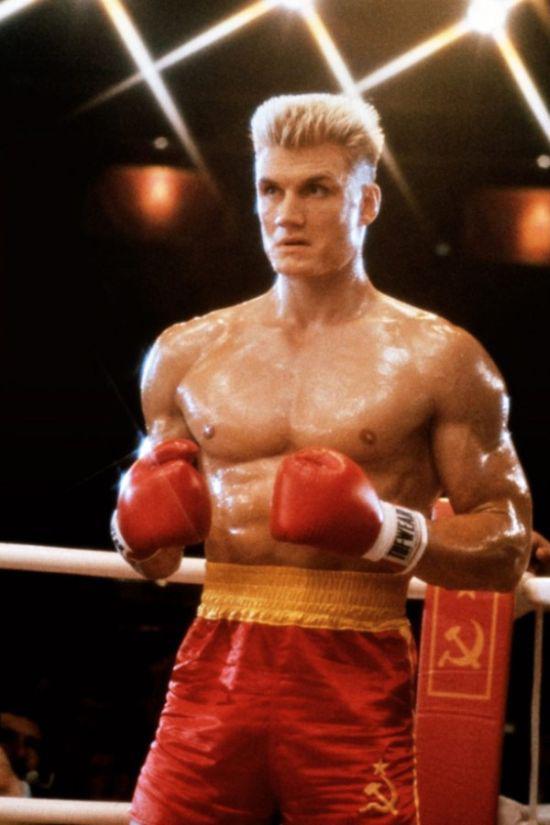 At the premiere in Cannes, Van Damme and Lundgren almost got torn down, but the guards were just pilfered. Lundgren later confirmed that it was just a publicity stunt, and if he wanted to hit Jean-Claude, you would do it in silence, which would lead to dire consequences for the Belgian actor. Hmm, we know about Stallone :)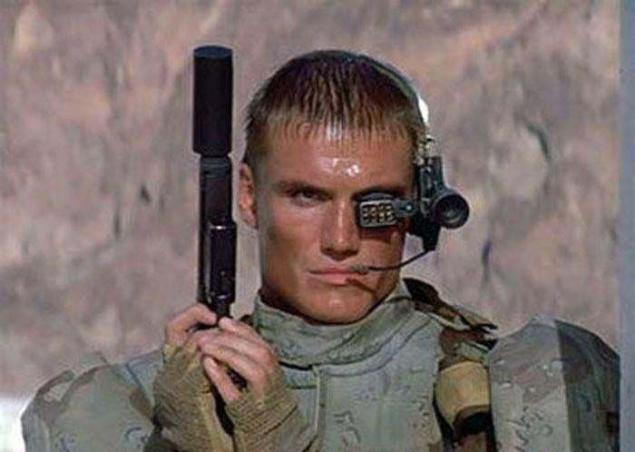 In addition to his native Swedish, Lundgren speaks English and Spanish. Little speaks Russian and Japanese. Although he is credited with German and French, he acknowledged that it is no so.
She loves Westerns and never misses a film of this genre, when they go to hire. His favorite - "Unforgiven" by Clint Eastwood.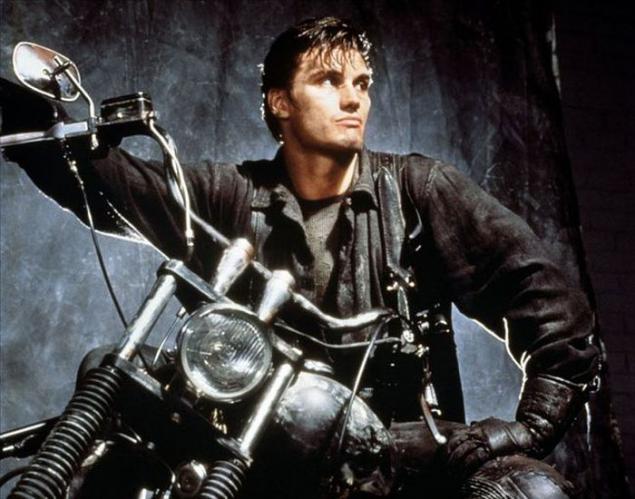 In 1996, Lundgren was chosen captain of the Olympic team in pentathlon. It turned out that at the time he was cast in the movie "pentathlon". And for the most reliable image Dolph went training with the US Olympic team for the pentathlon and was appointed its captain on the 1996 Olympics. The problem Lundgren, not to participate in official competitions, is to coordinate the interactions with the USOC and promoting sport in general.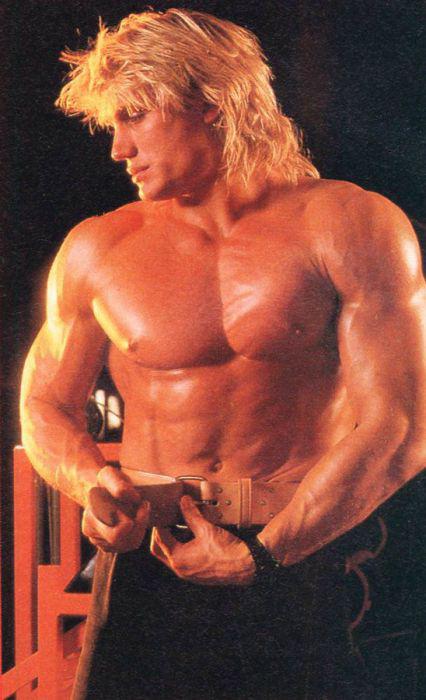 In 1997 the actor founded his own production company "Thor Pictures».
The anniversary - 50 years, Dolph celebrated in Moscow.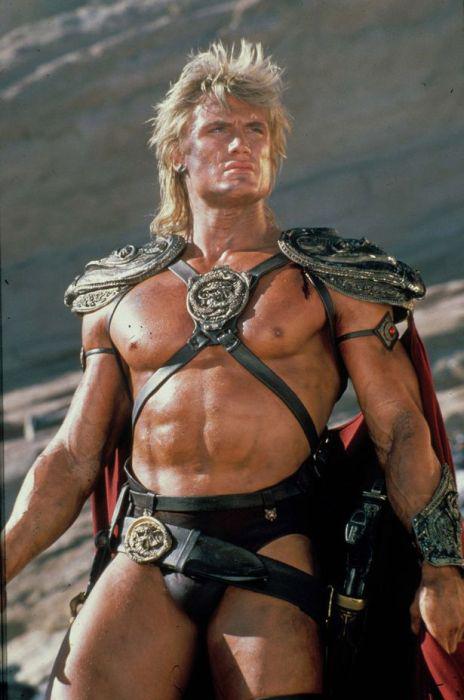 Education Lundgren Royal University of Technology (Stockholm, Sweden) - a physicist; Washington University (Washington, USA); University of Sydney (Sydney, Australia) - Chemist, MSc; Massachusetts Institute of Technology (Cambridge, Mass., USA); School of Dramatic Arts (New York, USA). In my memory, this is the only actor from "Karate movies" 80-90, who has the brainy.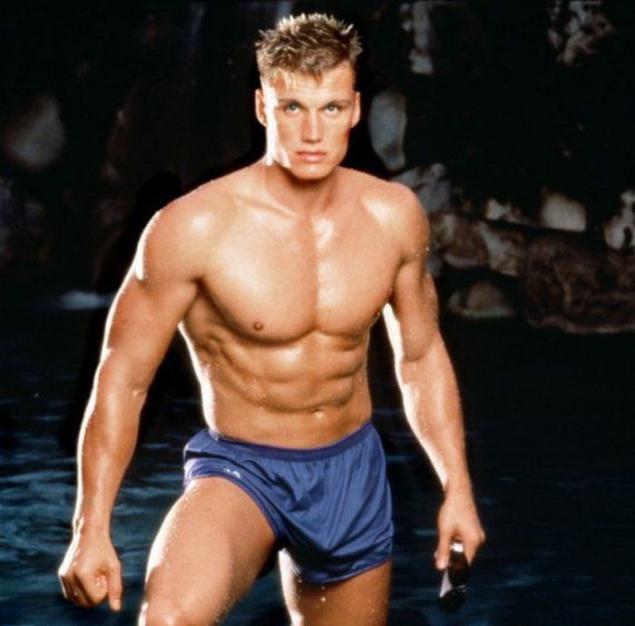 Black Belt Karate Kyokushin, IV dan
European Champion in the Heavyweight Karate Kyokushin (1980, 1981)
Champion Australian Heavyweight Karate Kyokushin (1982)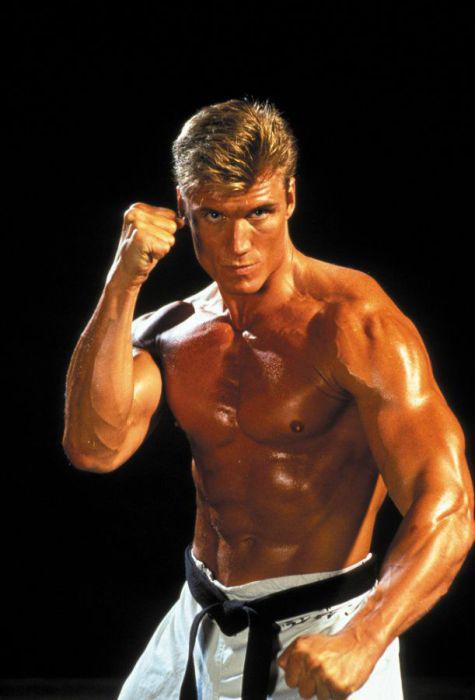 In 2007 Lundgren took part in the Russian TV show "King of the Ring", having a fight outside of the tournament with a former professional mixed martial arts fighter Oleg Taktarov. Taktarov, a double world champion in sambo champion «UFC 6" seemed preferable and won by unanimous decision. In an interview after the fight Oleg said that "takes off his hat" to Dolph as he sustained a heavy blow and continued to fight. Dolph lost, but the fact that he left at the age of "well over fifty dollars" to fight the recent world champion on fights without rules - is an act.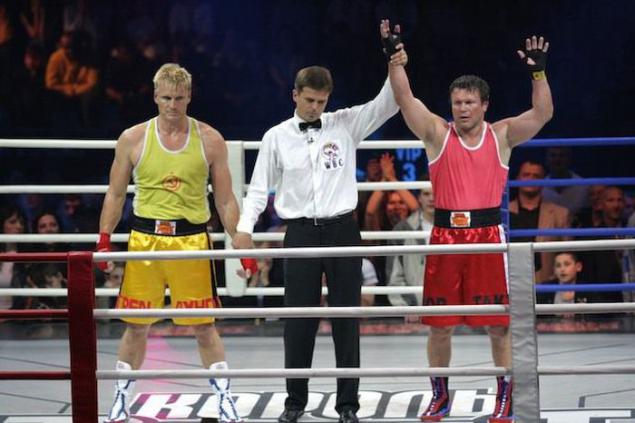 Despite widespread international fame and recognition at home Dolph did not appreciate. When he arrived in Sweden, intoxicated with success in the movie, the journalists decided that the actor is behaving arrogantly, irritation caused even his nickname. Dolph seriously offended by the Swedish film critics who unanimously called his empty-headed blond on censors banning his film (as a reason indicate the excess of violence). However, he said he was and remains a Swede.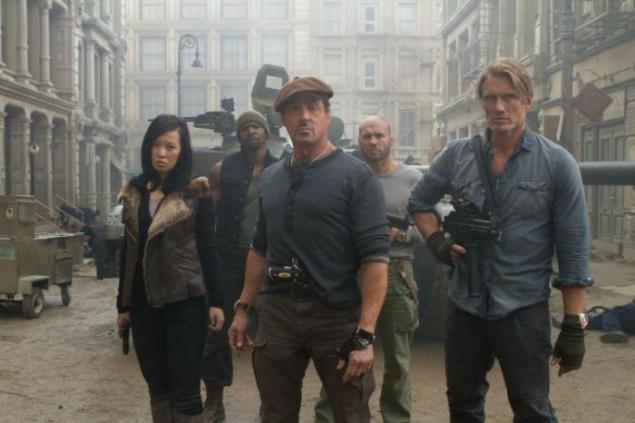 Lundgren has long been married to Annette Kviberg, and the couple had two daughters - Ida and Greta.Posle it stated that "the family is something for which I should live!».
In 2011, the media reported that Lundgren Kviberg and filed for divorce.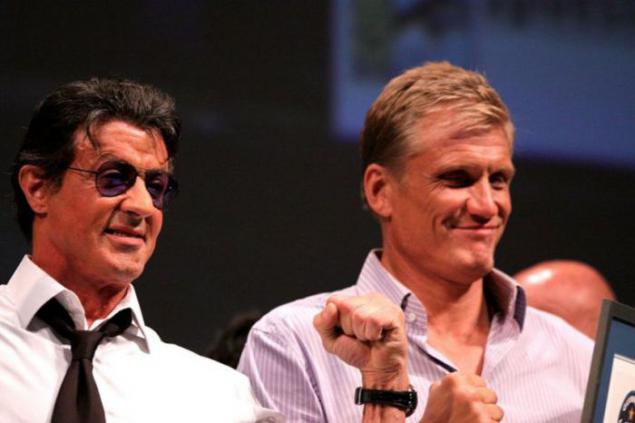 Some of his interesting statements:
"I've never been cruel, but the contact match helped me establish itself. They beat me and beat me - and I liked it. Engaged, I like a man possessed: hundreds chopping bricks and boards, the streets are constantly engaged in a fight, and came to training, pre-warmed up to just rush in sparring ».
The film is not that a very sophisticated fighting. "Of course, I like to put high kicks, karate techniques to bring down opponents - said Dolph - but it seems to me that a demonstration of physical strength does not look worse, especially when it shows a big guy like me."
Playing the villain is more interesting than the hero, of course, if the role is well written. The hero must always be pretty, but for me, I believe more work out as ambiguous.
At first I was a karateka, who tried his hand as an actor. Today I became an actor.
Shooting movie for me the easiest and natural way to make a living.
I love Moscow and the Russian people, so that all these roles were not accidental. I would love to continue working in Russia, make movies and even create new television projects.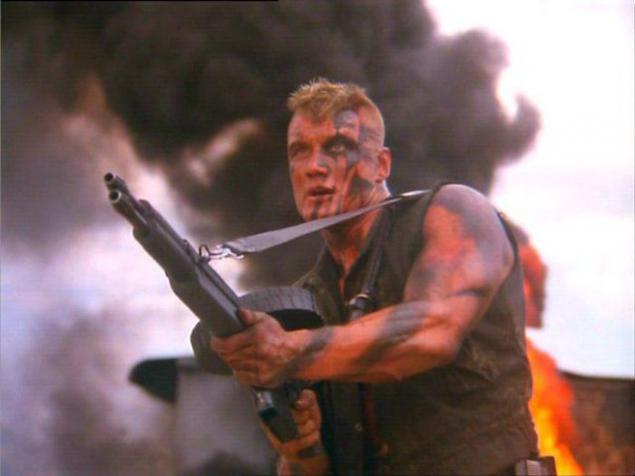 16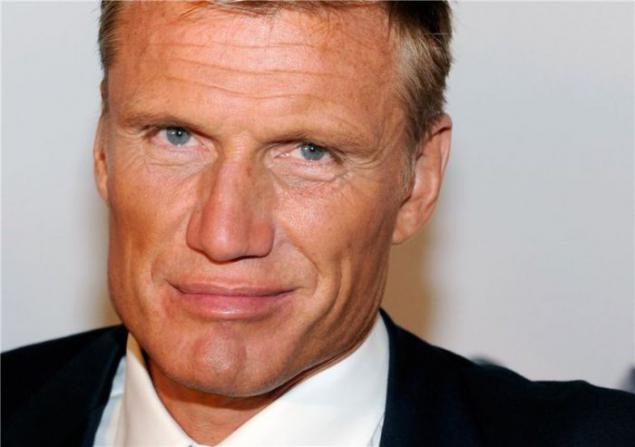 17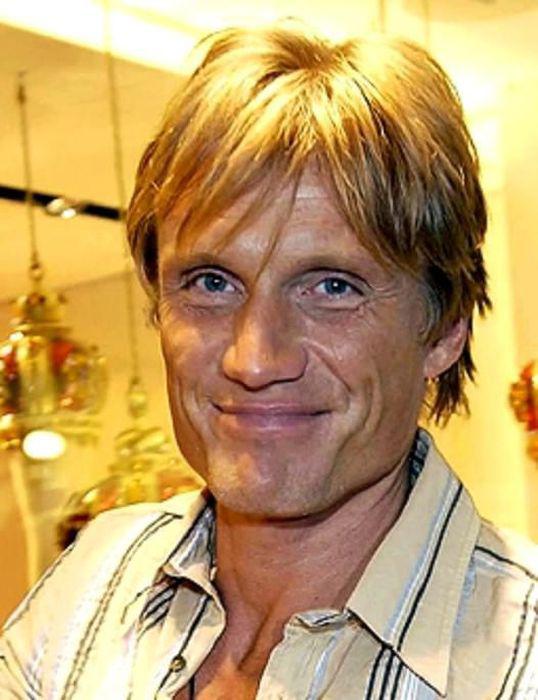 18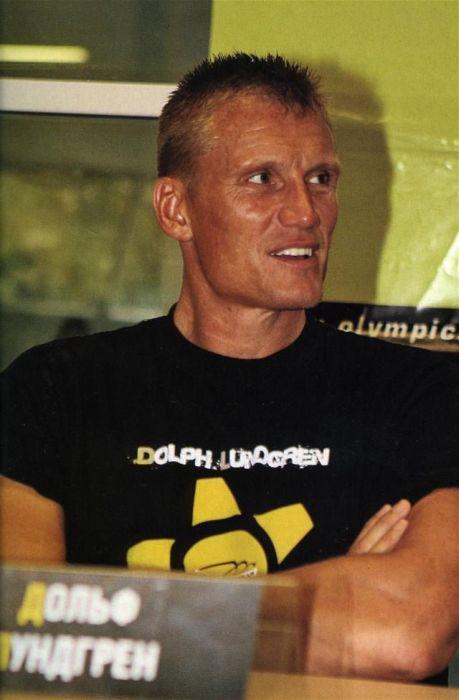 19