Original name: Jean-Claude Van Damme
Career: Actor, producer, writer, editor, director
Height: 1.78 m
Date of Birth: 1960-10-18
Genres: Action, Thriller, Drama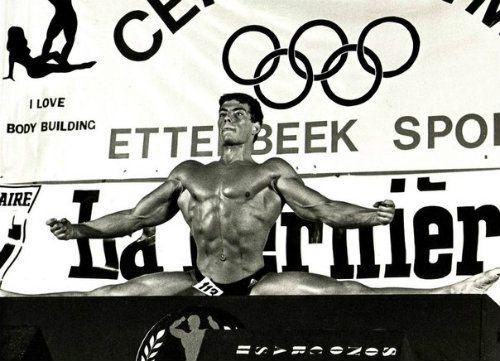 Before exercising Van Damme for five years in classical ballet.
The first big role Van Damme was in 1986 in the film "No retreat, no surrender", which earned her $ 250. He then reincarnated in Russian fighter Ivan Krushinsky. The project took him on one condition: you have to change the name. So Jean-Claude Kristopher Van Varenberg became Jean-Claude Van Damme. Nickname he picked up in memory of a dead friend Karate karateka Belgian Rudy Van Damme.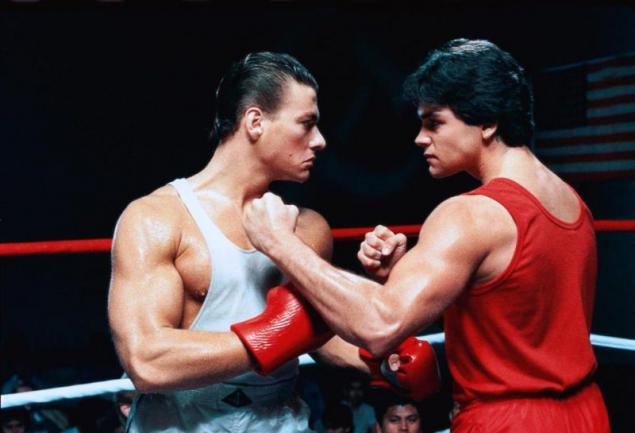 Western media often calls the Van Damme Muscles from Brussels. This actor owes its nickname to the Belgian accent! In one of his first interview with Jean-Claude he told reporters that he loved dishes prepared with seafood, especially mussels in Brussels. In English, mussels (mussel) and is written almost sounds like muscles (muscles). Reporters are not dismantled and instantly awarded Van Damme now known worldwide moniker.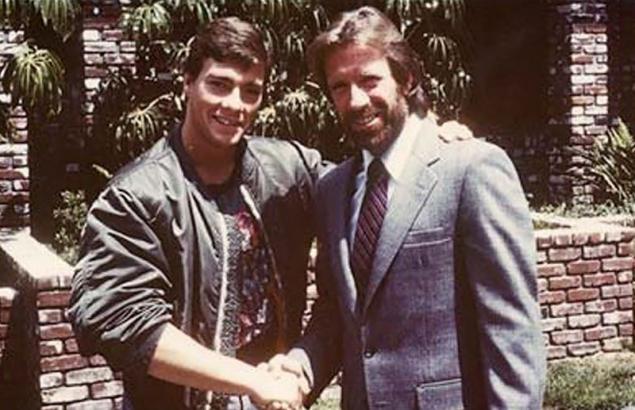 He does not like American food. The restaurants are usually orders a ragout of braised parrot or horse meat with a salad of seafood.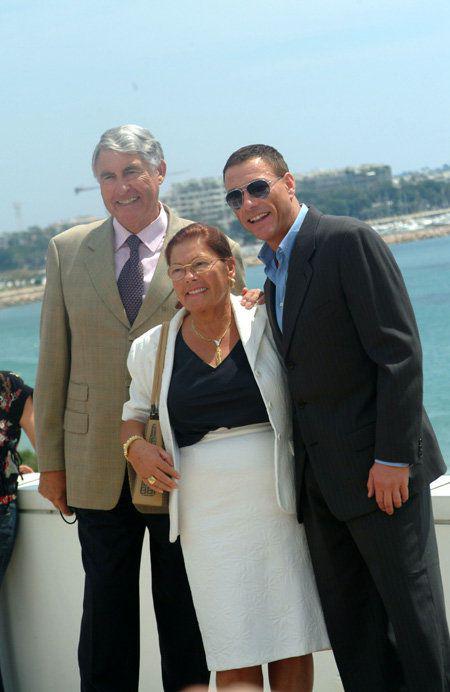 By his own admission, English Van Damme began to teach using the TV, watching a children's cartoon series "The Flintstones." In addition to English and his native Flemish, he also owns the French, Spanish and German.
The most "loving" period in his life fell to the mid 90s. It was then in the list of amorous conquests Van Dam were listed Princess Stephanie of Monaco, singer Kylie Minogue and a dozen of the most famous young actresses. And this despite the fact that most of his life, Jean-Claude was married. They had had five.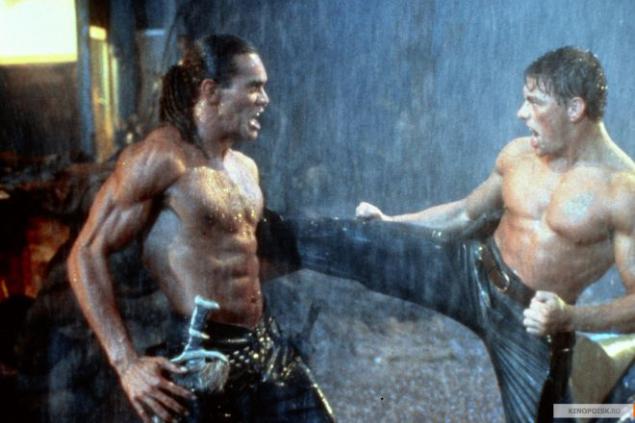 In January 1997, Van Damme won the title characteristic of America. Moviegoers have awarded him the title of "sexiest legs in Hollywood." Among women, this honor was awarded singer Tina Turner.
Three times in a row has been nominated for film award MTV Movie Awards in the category of "most desirable man" - in 1992, 1993 and 1994.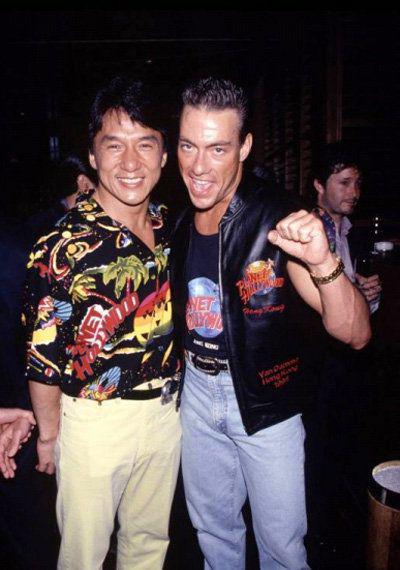 He acted in a total of more than 50 films. The most successful of them: "Bloodsport" (1988), "Kickboxer" (1989), "AWOL" (1990), "Double Impact" (1991), "Universal Soldier" (1992), "Hard Target" (1993) "Timecop" (1994) "J. K. VD "(2008)," The Expendables 2 "(2012).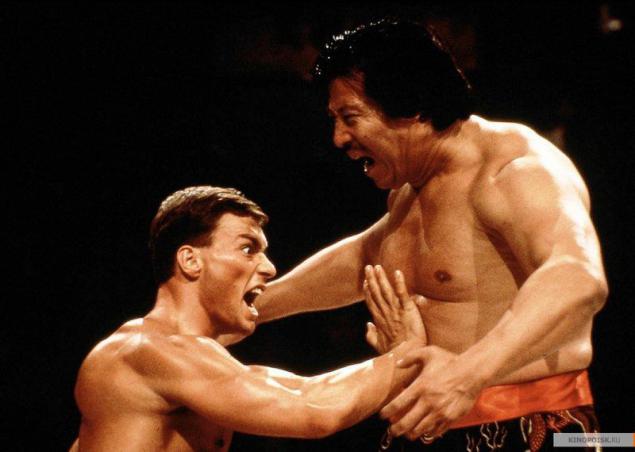 The friendly relationship with Russian President Vladimir Putin, the head of the Chechen Republic Ramzan Kadyrov and multiple world champion in mixed martial arts heavyweight champion Fedor Emelianenko.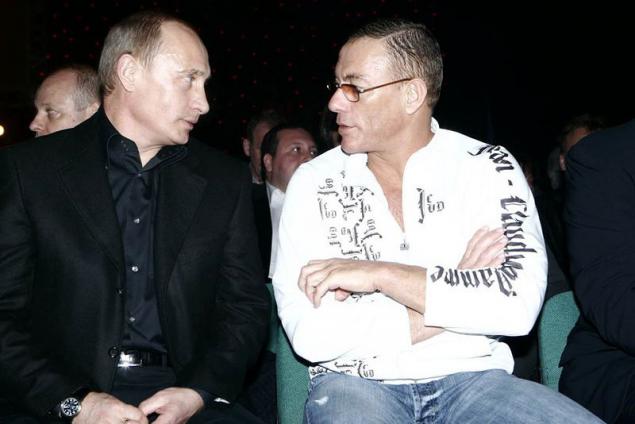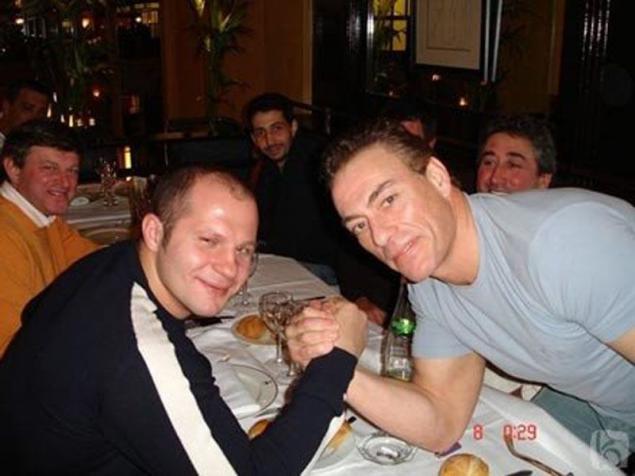 In 2010, Van Damme took part in voicing the animated film "Kung Fu Panda 2", where his voice spoke a character named Master Croc.
Van Damme has refused to participate in the big-budget films such as "Street Fighter 2" and "The Expendables," Sylvester Stallone. Last refusal, he argued that he was not satisfied with the way he proposed:
"I asked him what the film is. He said, you pay a lot of money. But I do not want to hear about it, I wanted to know what will be my character. And he could not really explain anything to me ... That's why I refused »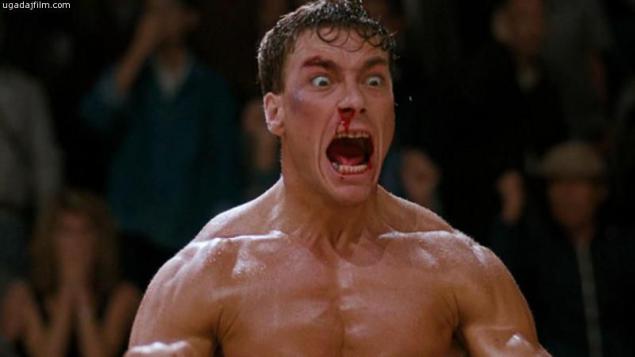 October 5, 2011, together with the actress Hilary Swank, violinist Vanessa Mae and singer Shiloh took part in the celebration of the city of Grozny, despite the entreaties of society to boycott the event, which caused a flurry of criticism.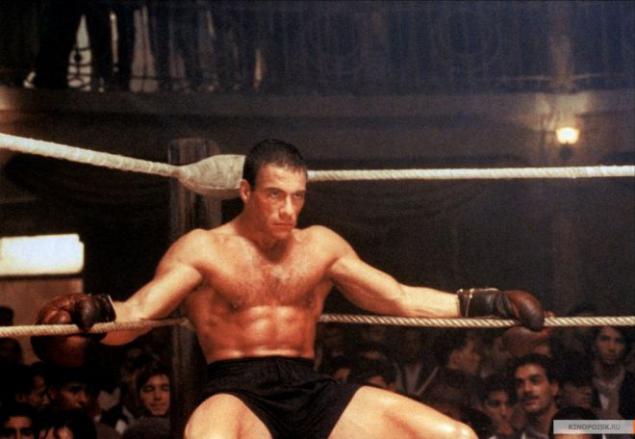 In October 2012 in Brussels Anderlecht residents gave his compatriot. The statue is located opposite the shopping mall Westland Shopping Center. The monument is called "Muscles from Brussels". It depicts Van Damme in shorts Thai boxing, standing in a fighting stance. The monument is made of bronze and weighs almost 1, 5 tons. At the opening ceremony of the famous Belgian statue of a private person came.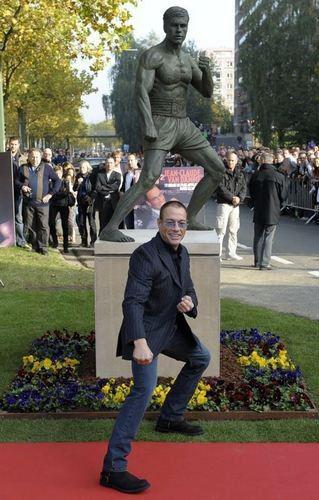 In 2013 he starred in the epic about the smoothness of the advertisement Volvo trucks. Since the placement of video on YouTube 13 November it managed to see more than 20 million people.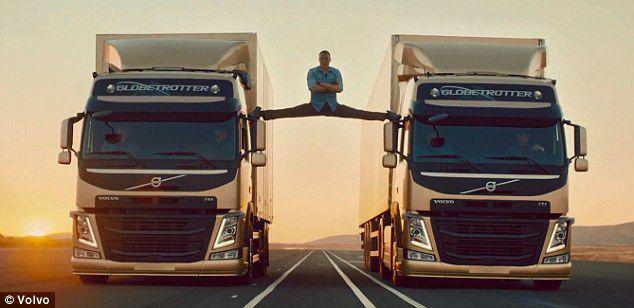 Some of his interesting statements:
I prefer to have something from which no eyes. Eyes - is the soul, and what is the soul, is unlikely to be useful for the body.
Better to be in Brussels muscle than Brussels to be an idiot.
My body looks thirty, and his face - fifty. But do not go to me now through the streets naked to look younger.
The high point of my career will be the day before my death.
I never understood the meaning of the word "surrender».
In twenty-four all full of life - except for those who died at twenty-three.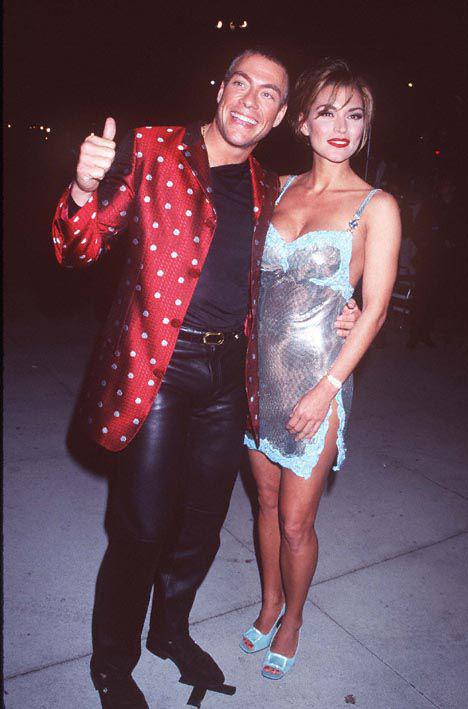 Starring in the thirty-seventh film, I said to myself: I'll never be in the movies that I myself do not like it.
The problem with most bodybuilders is that they go to the rocking chair just to build muscle. But all that is derived from such training - this is a huge machine with a tiny motor.
Who are many fights, he knows what the ring. Who eats a lot, he knows what a meal. I've been married five times, so I know what a woman.
I was easy to find: straight shoulders, dark hair and a simple suit - the easiest.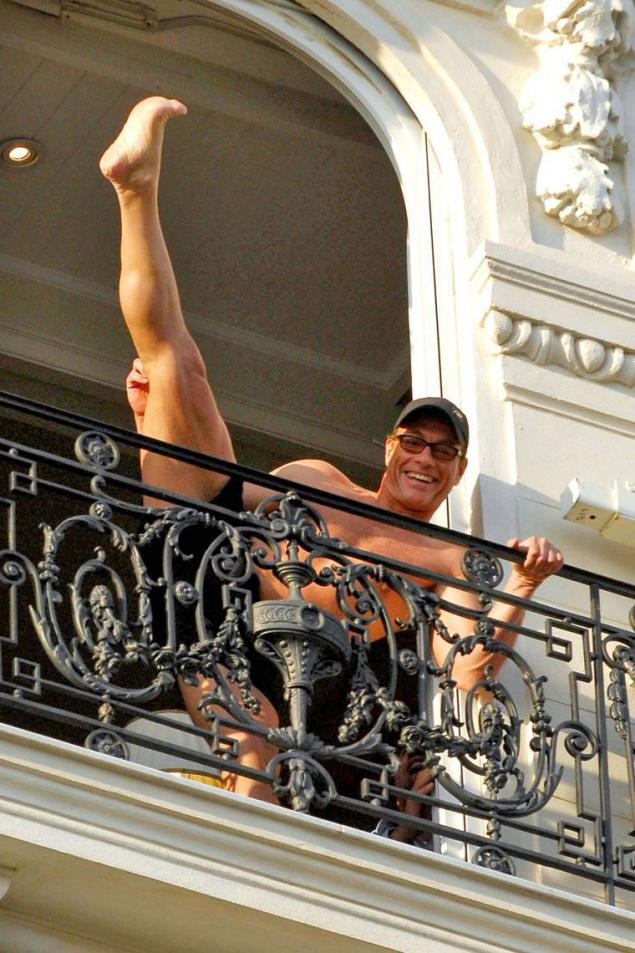 How am I sick of it: the three flip-flop in the air, then break through someone's head and then landed on the table and say, "Hi, I'm Jean-Claude Van Damme».
Neither the mother nor the father has never called me Brussels muscle (nicknamed Van Damme). Mother called me Siska. It is the Belgian word that referred to something that I want to cuddle. My father called me, Jean-Claude, and in such moments I hated it.
Life is ... You just open the shutters and see the street dogs. You look left, look right and close the shutters. How much time passed? The second? Fifteen? That is life.