1. I wrote on the hamster.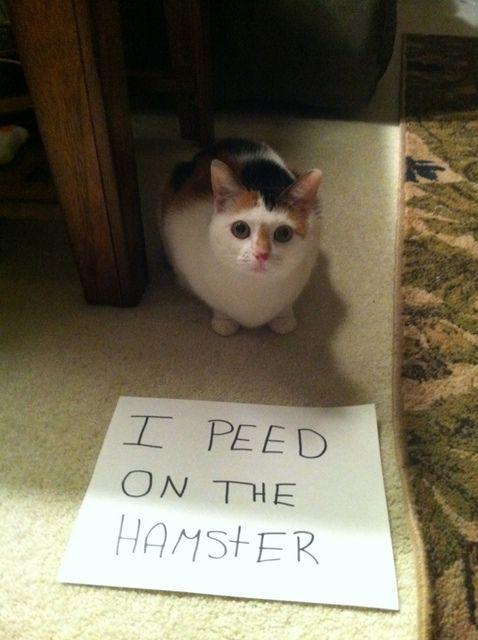 2. I gnawed by charging two computers that belong to the White House.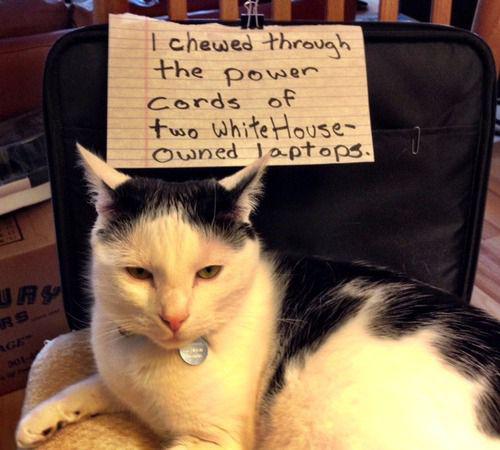 3. I do not even live here!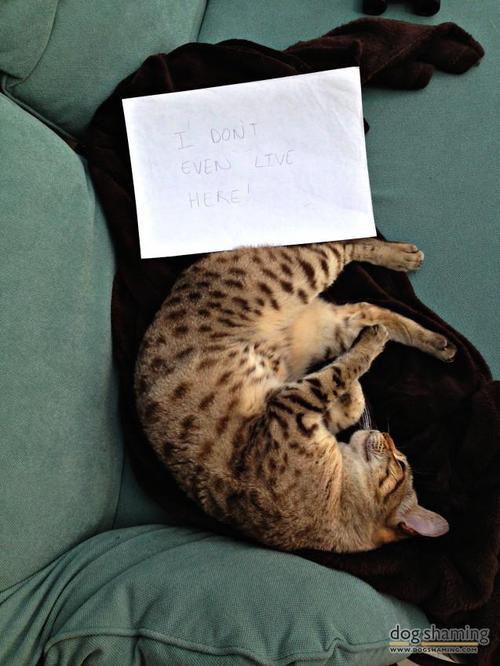 4. I'm hiding under the bed, and when people pass by, I jump on them, bite the ankles and run again under the bed.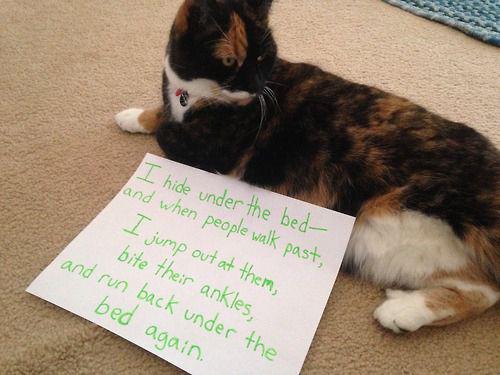 5. Today I pulled the curtains mommy and daddy. And yesterday I nakakat on their bed.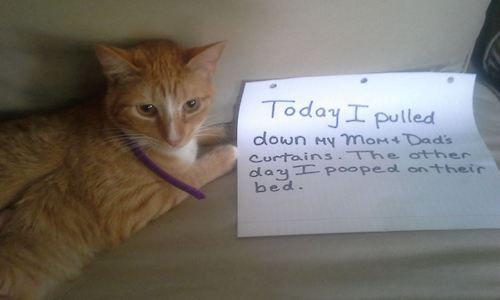 6. Every night I write and cocoa Mamochkin under the table.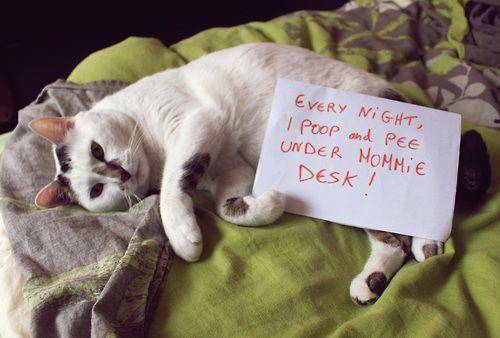 7. I Colby and I vkusnyashek dependency. I learned how to open the kitchen cabinets, and now I crawled under the cabinet with snacks, pushing, opening from the inside and climb inside!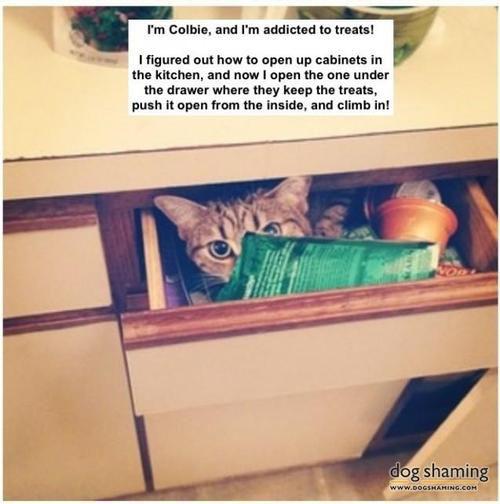 8. I lick my mother's pillow, and she smells like garbage my breath.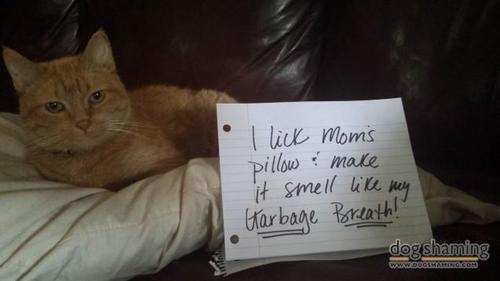 9. I was beaten dog. Now, every time she sees me, she was crying and calling for help. All dogs in the area are afraid of me.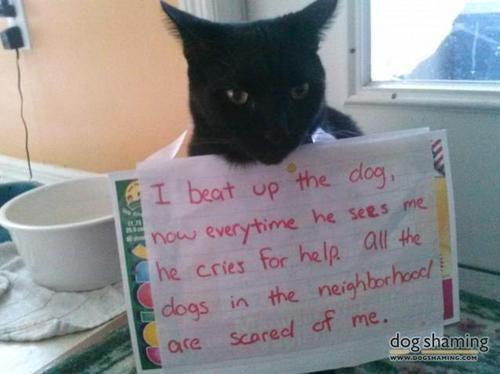 10. I think I have a dog.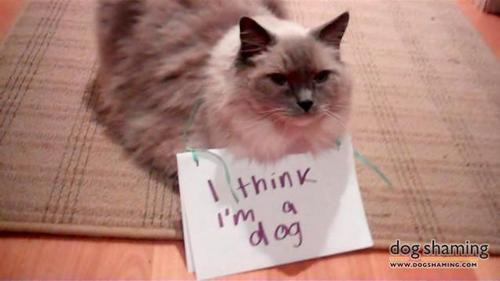 11. I made my way into the house of their neighbors and eat cat food.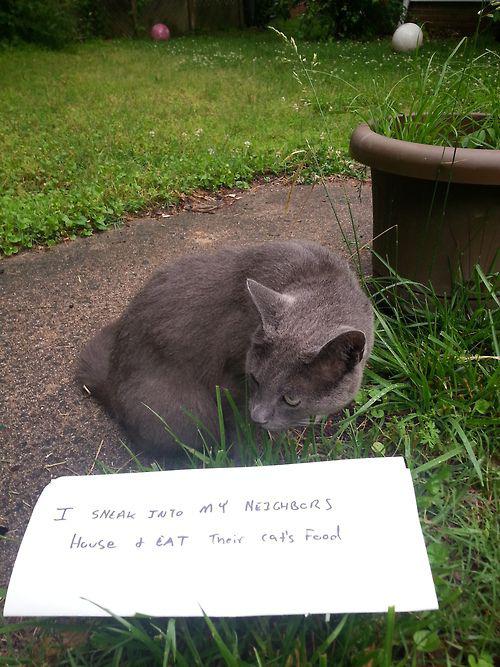 12. I nakakat bathroom.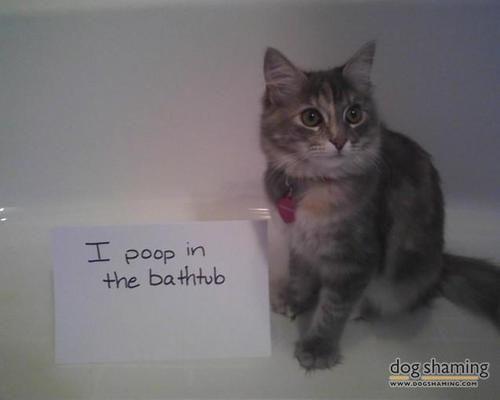 13. I'm so excited to ride on my mother's bed, I'm falling from it at least once a day.
14. I am angry. I broke my daddy, and then wrote in his shoes.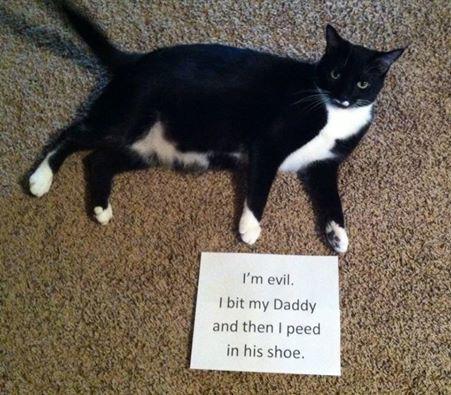 15. I like to lie in the compost on the street, and then lie down in a human bed.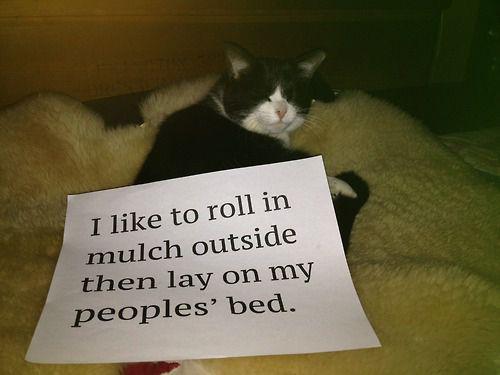 16. Hi, my name Katitza. I wiped my fitball man with his sharp claws. No, I'm not sorry for what he did, it was her fault. She lost her balance while sitting on the ball and I was stroking his lap and falling scared me. I hated that ball anyway.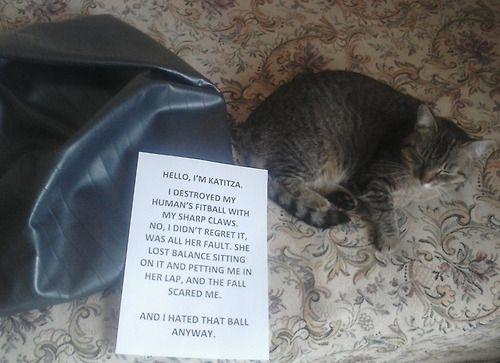 17. I love imposed on owners and get them to stroke me, like it or not.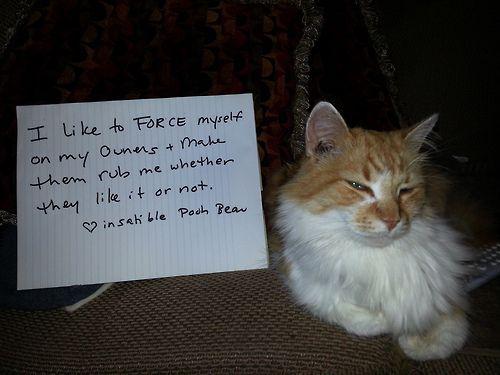 18. -I nableval on the couch ...
- ... And I ate vomit again.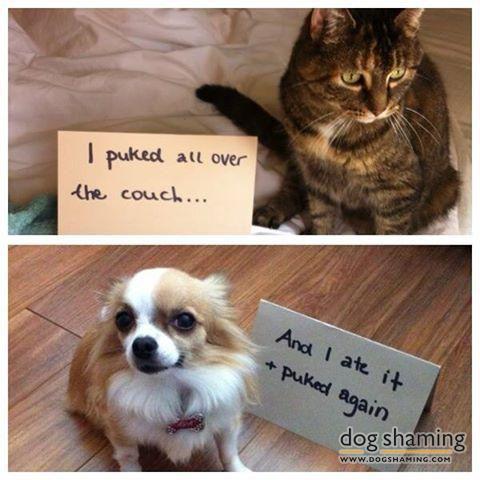 19. My name is Reebok, and I shit! I destroyed an incredible amount of headphones. Last time Mom thought she was smart, and put them in his bag. I caught them, and bitten, and now they are not working. Now, during a conference call it will have to keep the phone while it will not buy new headphones. HAHAHA, nom nom nom !!! I'm not ashamed !!!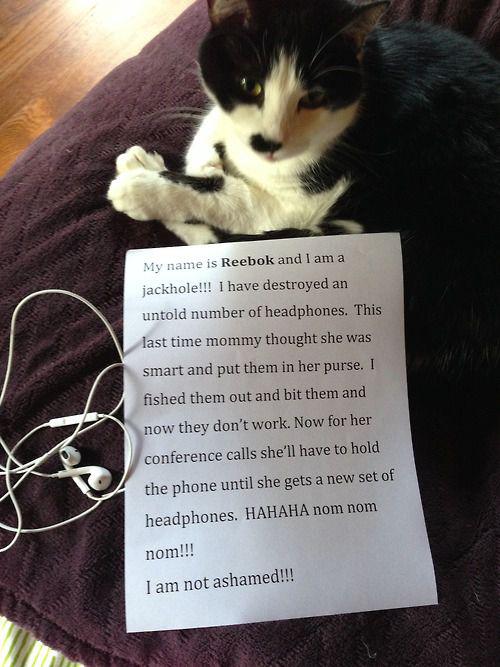 20. I hate all the glass mug on the table. Therefore, I have come across them on the floor. This crushing sound so beautiful!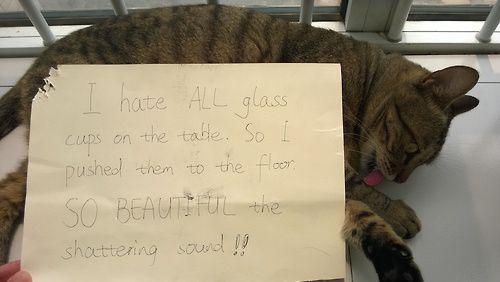 Source: cat-shaming.tumblr.com