Football monsters, terrifying and cause tremors. "Miner" moles, "Dynamo" beavers and other
"Army" with horses "Spartak" piglets just pathetic insects compared to etimistrashilischami.
Top 10 perhaps the most heinous club mascots, kotoryekogda anything out on green fields and fan pleasing to the eye.
Whether the fox, or wild and terribly feisty dog ​​Brazilian "Cruzeiro", striking a glance. Caution, may bite.
Welsh White Swan "Swansea" in its ruthless and harsh, but, on the other hand, causes a regret.
Cat German «Chemnitzer FC» walks by himself. Its there, apparently well fed. Stragglers a visiting fans.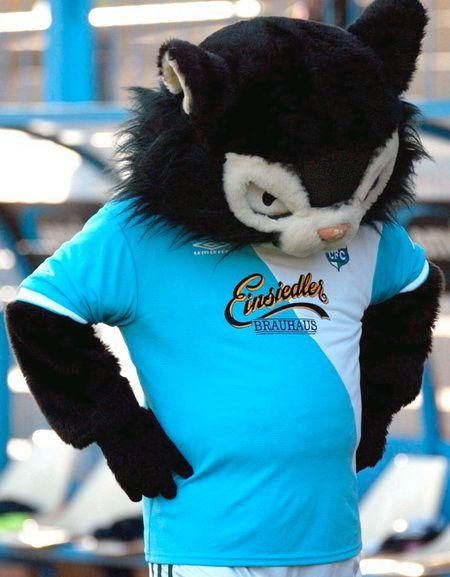 German Sparrow "Ulm". Yes, this is not a pterodactyl. This sparrow. In this case, obviously not without prohibited drugs.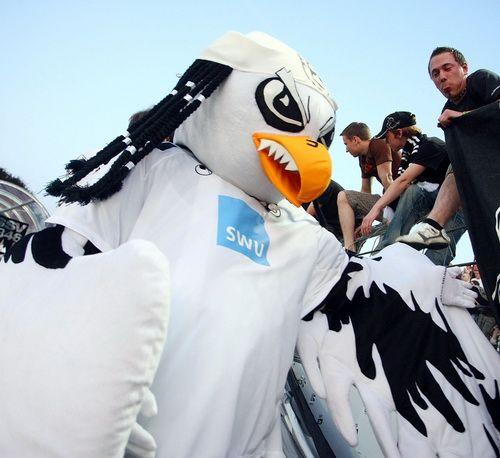 Lions - a different story. They are many and they are all in their awful. While that left the German "1860 München" a bit simple-minded ... 53,935,707
... And the Scottish club "Livingston" seems to be somewhat stupid. Iizryadno shabby. But the "Livingstone" does not "Leopard" or even "Celtic» .