The long-awaited premiere is over, but the passion does not fade away. Anyone interested to know how to create costumes and sets. Remember how long was the hype around the saga of Harry, or the adventures of Frodo and K °? Now, apparently, about the evil witch and her dress will be read for months. Anyway, enough preliminaries, let's see what's nasozdavali creators behind the scenes of Hollywood.
I've always loved this character, she had me fascinated and frightened at the same time. When we were working on a way for me personally and the entire crew would reveal its image as much as possible for everyone to understand why it is such as it is,
- Angie admitted.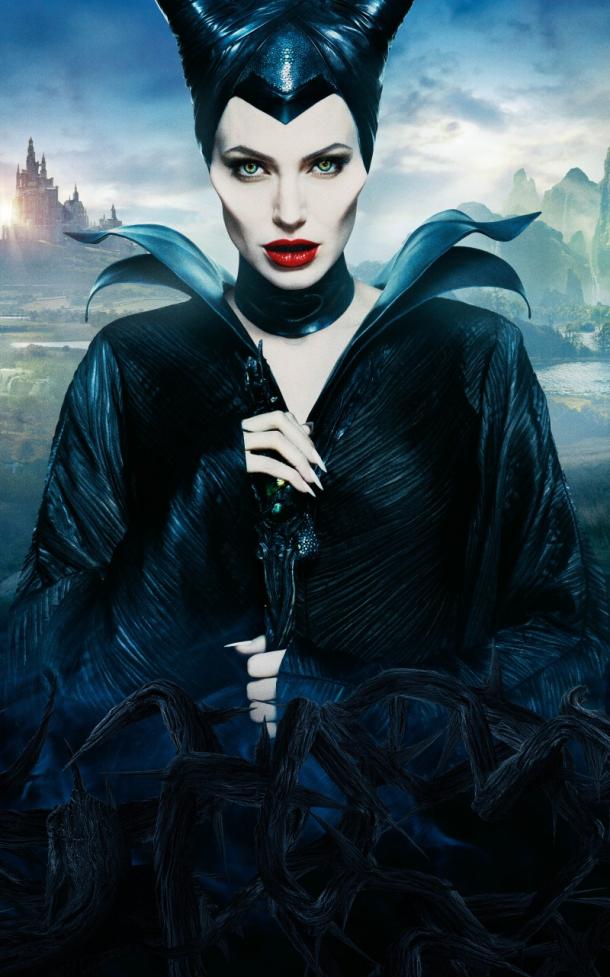 Robert Stromberg noted that the character Jolie should not be "cartoonish." Live image of the heroine has to show people that a witch - and live there once.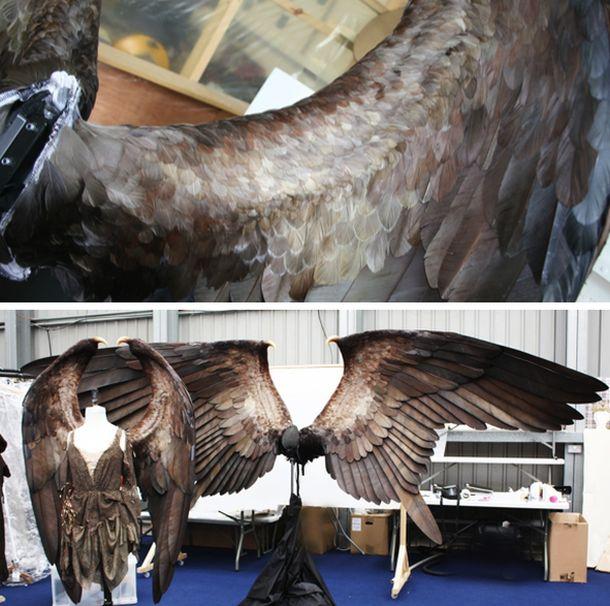 Because Angelina got used to the role of the whole being, it seems, it was almost. She carefully grasp treated with deep understanding to how to speak, move, behave Maleficent.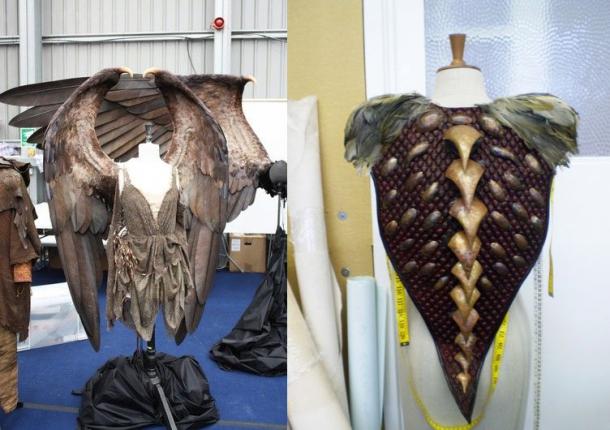 Suit for witch developed designer Anna B. Sheppard, who worked on the project "Schindler's List" and "The Pianist." Under her leadership, it was also clearly established and other costumes for the film. In order to consider the image of Anna long studied art in Europe, costumes France, Italy, and also to think about what materials to create clothes to the heroine of the film was similar to the prototype of a cartoon.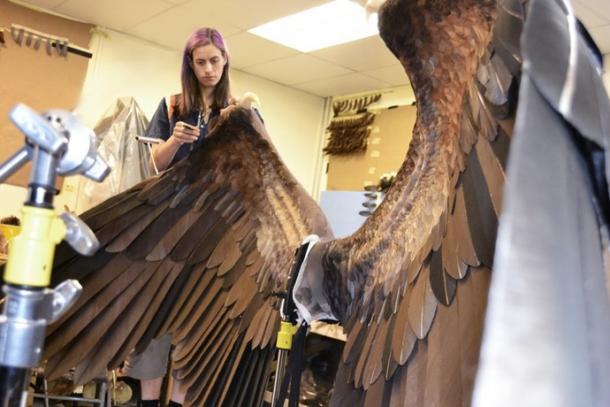 I would like to live image of Maleficent was like animation, but much prettier.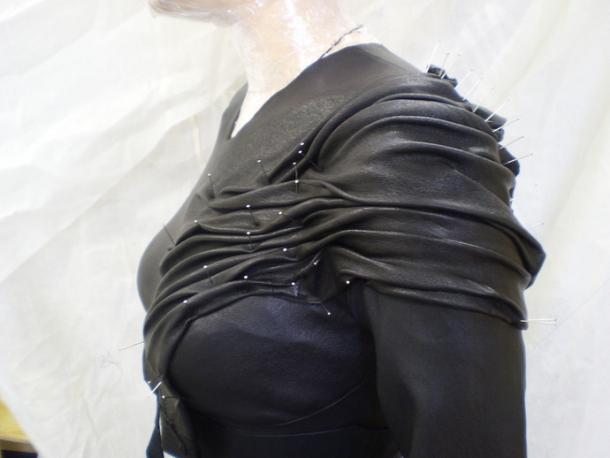 To give the gloom clothes heroine, used the heavy dense fabric. It was originally planned that the suit will be created as of moss, but the selected fabric looked heavy and too rough. I had to add feathers, leather inserts and faux fur. All the decorations have been made to order the famous US designers,
- Shared Anna.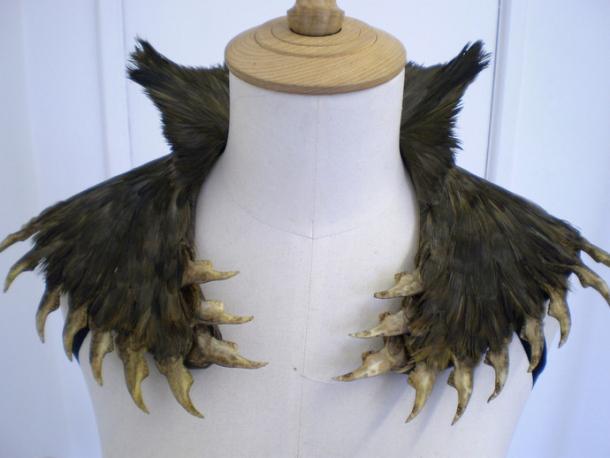 Make heroine did Rick Baker (seven-time winner of the Academy Award).
Our experts sifted through a mass of fabrics and materials, they are found suitable. Boldly I can see that the cost of the costume and make-up has cost tens of thousands of dollars (including the payment of stylists and designers),
- Rick said.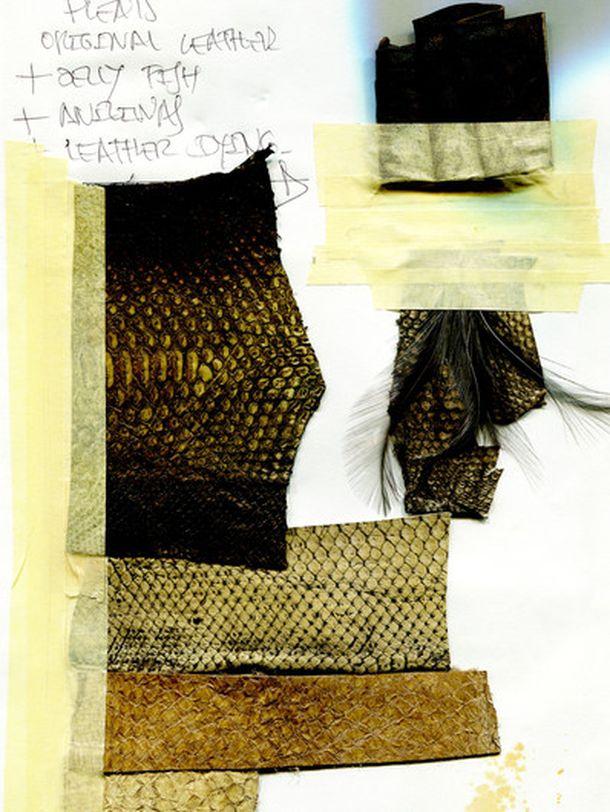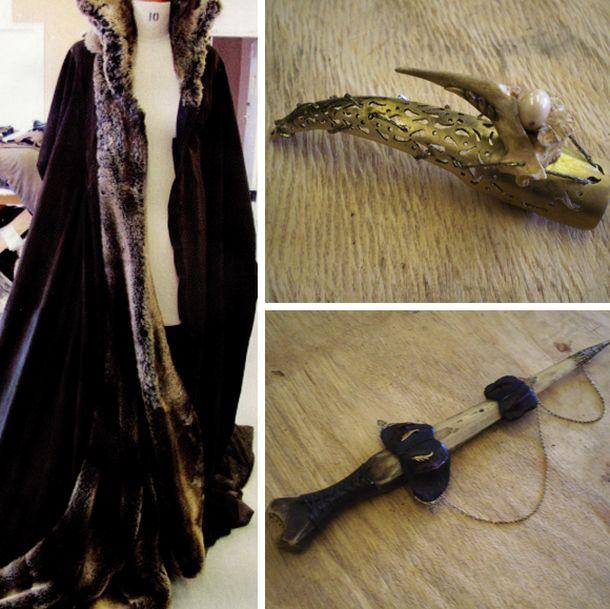 With horns had a lot of mess. At first we wanted to stick them right on the head, but they kept falling. I had to make a black leather helmet, which horns were attached with magnets and do not fall even when sharp movements of the head.
Sami horns made of polyurethane, they are very light, although looked intimidating and massive. They also designed and sculpted Rick.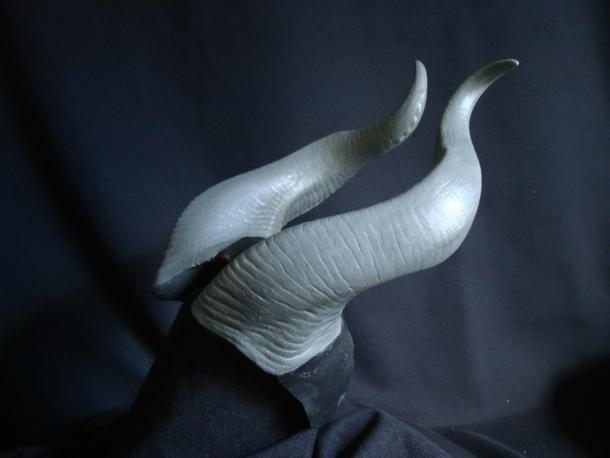 Baker has also developed a special plastic lining on the cheekbones Angie, and she a measure of their long, not yet selected such that they swarmed around her face perfectly, not pressed and not pressed into the skin. To this end it was fashioned from plaster face Angie, on this basis, and tried on overlays, then they tested the actress.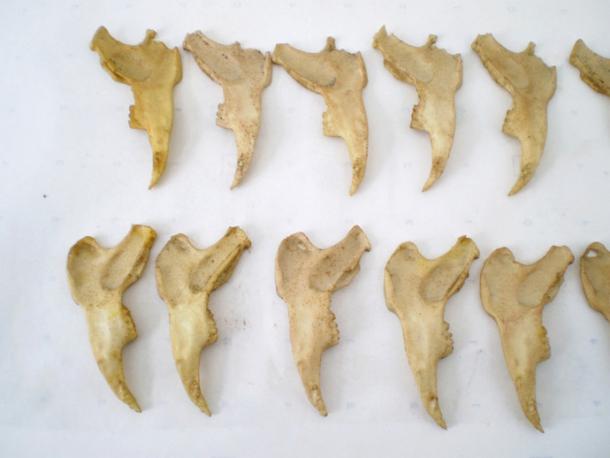 Nice bothered brigade reaping well-deserved laurels. The image is really great. It was worth it!