Even before the start of the football World Cup, which kicks off in South Africa on June 11 were the first owners of titles,
associated with this tournament, said on Saturday, June 5, the agency dpa. Miss World Cup 2010 beauty contest held in Germany,
has been recognized by his youngest participant - a schoolgirl from Munster Jennifer Sherman (Jennifer Schermann).
17-year-old Sherman, from Argentina, ahead of the final 31 rival. Second place went to 28-year-old
Dzhannoglu Katerina (Katerina Giannoglou) from Hamburg, who represented Greece.
The third was a 20-year-old Avalon-Chanel Veytsig (Avalon-Chanel Weijzig) from the Netherlands.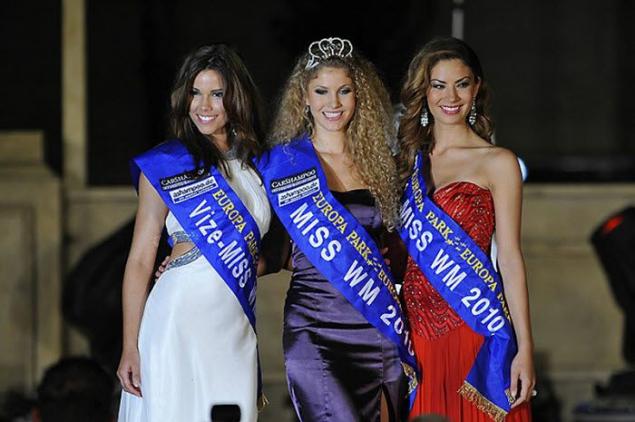 "I'm going to be sick for Argentina!" For the double world champion football blue-eyed blonde Jennifer Sherman performed because her father - a native of Argentina, Germany, he came over 30 years ago, according to the website of the newspaper Kölner Stadtanzeiger. "I am very happy, proud and happy that I was entrusted to become the face of this championship," - said Miss World Cup 2010 at the awards ceremony. Crown she wore to the sounds of the Argentine national anthem. As a reward, Jennifer, whose mother - a radical German, received a cash prize of € 5,000 and a trip to Egypt. "I feel, and a German, Argentine and at the same time, but during the championship will be rooting for Argentina," - the girl admitted, adding that he considers Argentine footballers cutest players championship in South Africa.