Behavioural factors: How to distinguish a robot from a man? Bashny.Net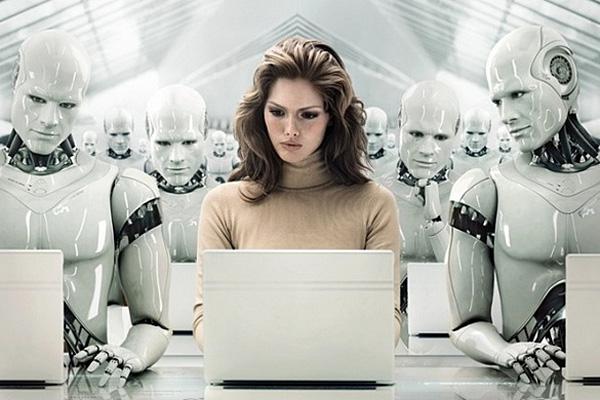 A racing car and the man - an invisible struggle that takes place on the Internet since its inception. Confrontation SEO and search engine technology is as old as the world, but it is unknown to the general audience. This text is - an attempt to shed light on what actually happened and is happening before our eyes. And it is because this is the blog of the company, from this text, you will also learn how to service SERPClick , based on the behavior of living users can affect what we search and find on the internet every day. i>



How did it start? B>
It all started with the fact that for "SEOs" do not like. Ugly websites where you can not find the things which come, in the style of content "SEOs came into the bar rastoran, movies, concerts, clubs, entertainment moscow buy cheap order now." In short, everything connected with the so-called "optimization" - often there was not aimed at the man, nor even in any way friendly to him. So, of course, no one likes SEOs.

But let's face it: in this situation were to blame themselves searchers. Their algorithm, which shows the user to issue a sites on request - skip such sites, and even thought they were "good" because they have been optimized ... by search robots. Run through a robot on a site - see what keys correspond to search and index the site such as "good", and then everyone shows his extradition, even looking at it can be painful.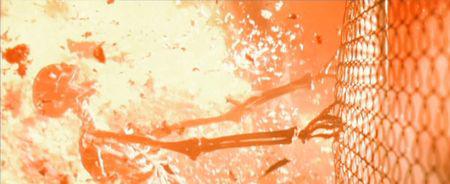 Where does this fit? Nowhere. B>
Search engines themselves and realize that they are "worthless" and started to improve their ranking algorithms, complicating them closer to the real conditions. The confrontation SEOs - search engines. That is, as soon as SEOs found "vulnerability" in the search engines, and were able to "cram" there something like a squirrel in a hollow nuts, only to the search engine again found their website "good", they immediately did so. In response, search engines complicate their ranking algorithms, nullifying the previous efforts SEOs, and then - the cycle is repeated on a new level.

Sometimes it was funny. For example, Google likes to call their beautifully updated algorithms - so there were, for example, of the last - Panda (2011) and the Penguin (2012). SEOs who before these updates diligently purchased links to other sites (and fun is not cheap and also very laborious) - suddenly appeared overnight literally pushed out beyond the galaxy with their sites. They had to quickly remove the links that they have so carefully, as soon as the spider can weave their webs, the laying on of carefully selected external sites. And all because before Google considers all links leading to your website - an indicator of quality.

It is not hard to guess that there exists for each update a new way to try to explain the obsessive search engines that your site - good. However, now it is becoming harder and harder. All the impressive arsenal, which used to be SEO experts have literally melting away.

The essence of the updates is to ensure that search engines are pushing webmasters and site owners to one simple idea: do not need anything too hard to "optimize". All you need to optimize - sensibly talk about your site, using, of course, a set of key words - but without fanaticism. And then - let people have already come and vote for your site.

Vote for our site - glad SEOs? Ba-boom! Appears many services cheat likes. You probably also have seen these strange and vkontachnye feysbuchnye group with a thousand half-likes in which there is no life, no comments - nobody. But there are huskies.

No, because, of course, impossible - scratched his heads the search engines and come up with something that already is not so easy "fake." So was the notion of user behavior (behavioral factors), which, in principle, said before but "the term of the year" it was in 2013 and does not lose its relevance, and in 2014 also.

Behavioural factors
Here we have to interrupt their entertaining and accessible to any reader story and do a little clause. The fact is that any decent website is always screwed Analysts: Yandex Метрика/Liveinternet/GoogleAnalytics/ещё-какая-нибудь-кастомная-аналитика.

This is a system that captures who and whence came to the site, how long to stay there, how many pages looked what he was doing. Do not worry, there is not your data, it has nothing to do with our constant concerns about surveillance (as if we needed someone!). All data are anonymous, but give a good idea of ​​what is coming to this site if anyone is interested at all, and if at least something.

Forge these data will not work. To ensure that the system has recorded that on the website someone has come, it is necessary that the website someone came. In fairness to say, one time it forged - with special scripts that ran through your site and "pretend" that they are interested users. Search engines algorithm to quickly come up with how to tell the script from a man and drank bots.

Well, since behavioral factors were "the last bastion", where hands SEOs just can not reach, the search engines have established these factors as one of the most important that they take into account when ranking a site. What does this mean? For users, this means that it is time to begin to rejoice. Finally, it seems to find in the top will show the sites used by real people, so - sites where convenient content, navigation, beautiful and well-written text and everything is clear, beautiful and on the case.

The results of this initiative, we can see right now - many companies are corporate blogs, and try to share something interesting and well written, websites are updated, improved design and user quality. Not vezede. But those who want to be better - watch this.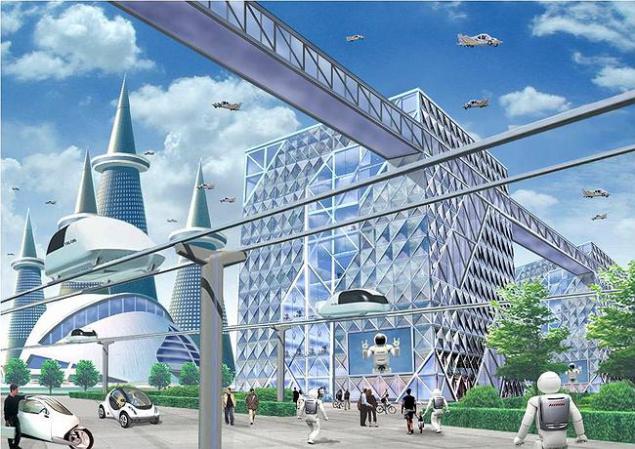 What's next? B>
Then it's simple. If you already have a company website, then hold on to the top, you can only if it will "continuously improve" - ​​as recommended by the search engines. If you want to create a new website, the users will be able to give only a search engine to know whether your site is useful - will come open, look poklikat.

Two things haunt webmasters now: trudnopoyasnimoe "continuously improve" and - as we now launch a new website? After a vicious circle: no users - no positive behavioral statistics, and no behavioral statistics - no users. And "better" seoshnaya automation now, as we understand it, in this case, virtually no help.

To speak with a site search engine to "common language" as soon as possible, there was a service SERPClick . This service has nothing to do with the legacy of the past nepriyaglyadnogo seoshnogo: First, the service meets the latest requirements of the search engines, and secondly, the service can not be used if the site is written kondovaya optimized language, looks bad and does not involve any kind of users or content.

SERPClick - a professional tool for a really good website that allows you to simulate the required minimum set of "correct" behavior patterns, which can then be read by search engines and affect the rankings. On the site come alive people who vote their "click", the site is ranked higher in the issuance, more people are seeing it, and so, too, are coming. Given the latest modern trends, it is perhaps the most important way to hold the position for the "old" site and a more rapid and "humanity" in promotion for the new top.

Because after the "trained" by users on the site will certainly come and other people, their behavior will also affect the ranking of the site. That is why SERPClick not help bring in the top useless and kondovo optimized or any "subversive" dual site content. This professional tool is suitable only for the good and useful sites, and thus helps to ensure that the Internet is becoming more friendly place for users where the necessary information can be found quickly and to the point.

In conclusion, we may add that if the optimization or SEO is the future, this is the future of the creators of interesting and informative Internet, and here SERPClick goes hand in hand initiatives with the search engines in this direction.

Source: habrahabr.ru/company/altweb/blog/223325/
Tags
See also
New and interesting
New and interesting