The existence of many coins we never knew existed.
The Central Bank of the Russian Federation. Three pound and kilogram silver coin - gold.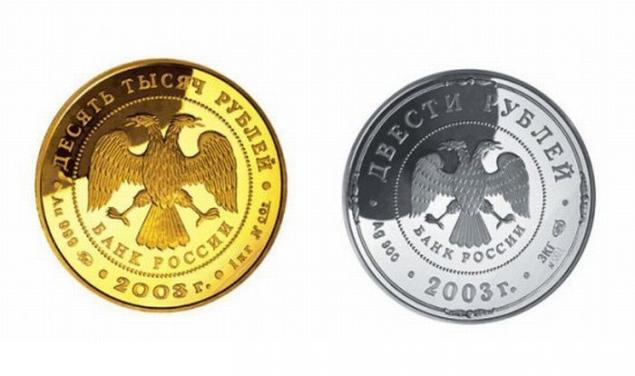 Canada has launched a series of unusual coins.
They plotted the real dinosaur fossils, processed by special technology, patented by the Canadian Mint. On the surface of the first moent carved image of the skeleton Duckbill Parasaurolophus. Each coin is individual.
Technical parameters of the coin: Canada, 2007, silver 9999, 1 ounce, proof, print run of 20,000 copies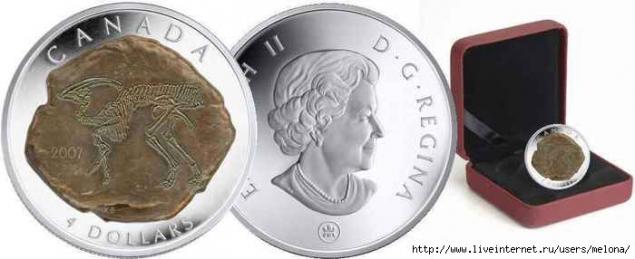 Canadian coins with enamel.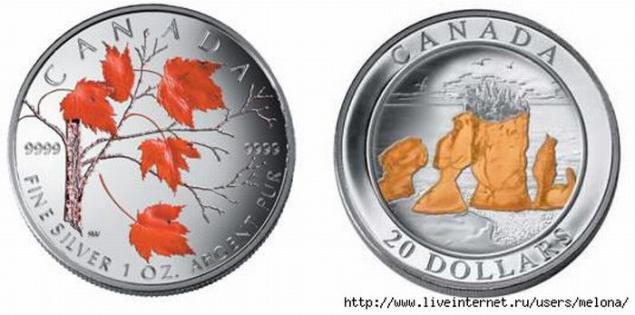 Heroes of children's fairy tales, The Three Little Pigs and Sleeping Beauty have become topics of the Isle of Man coins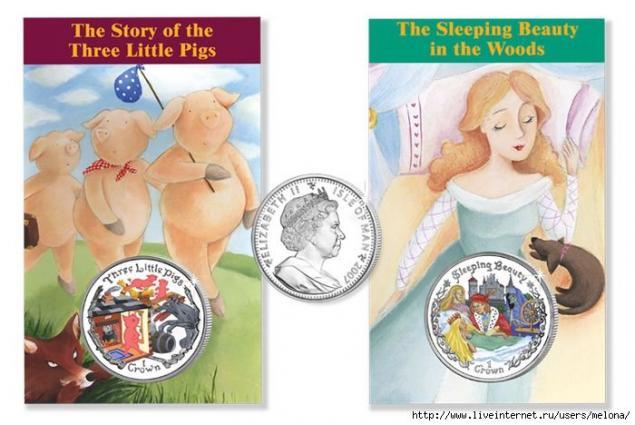 The family of small gold coins with symbolic meaning completion. At this time, Palau produces coin "Shooting Star»
One dollar, gold 9999 0.5 grams, Brilliant Uncirculated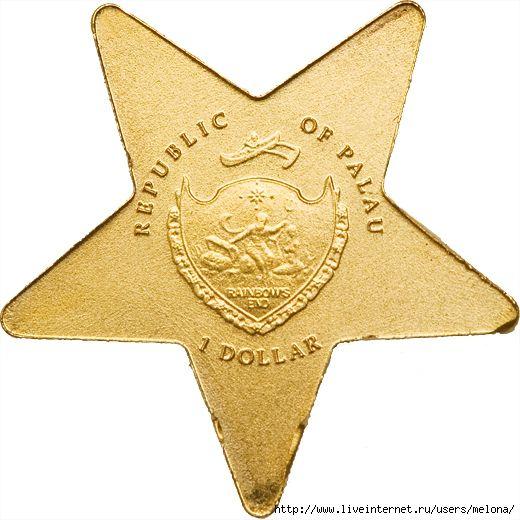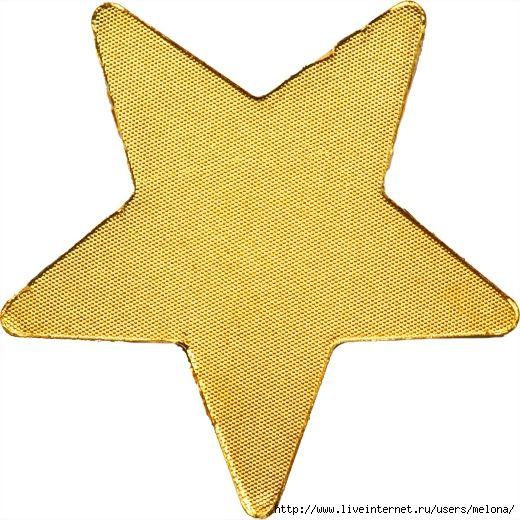 This small (polugramovaya) gold coin from 9999 zolotoa can not enchant. Its shape, in the form of four-leaf clover, should attract good luck, as mentioned earlier coin with natural leaf four-leaf clover.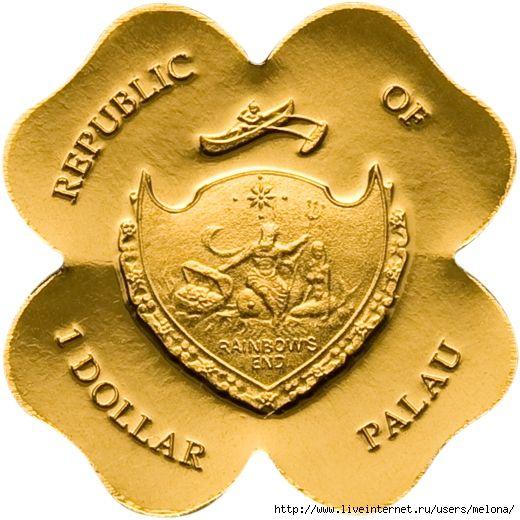 Amazing series of coins from Niue devoted great khuzhozhnikov. These proizvdeniya art! Serebro925, par value $ 1, year 2007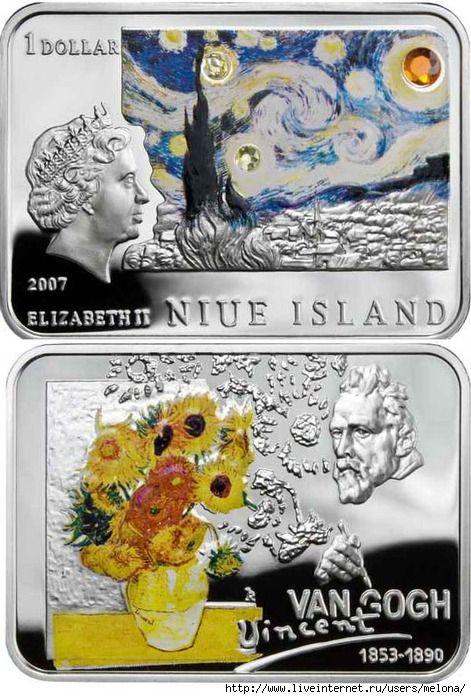 Coin - the illusion of "The Cat in the Window", 4000 Kwacha, Zambia 2001
Coin dedicated to the visit of Pope Benedict XVI. Visit to the US, is quite unusual. Not only that imeeet unique shape in the form of maps of the US, it is still decorated in the colors of crystals zvarovski American flaga.Ostrova Cook, 2008 $ 5 Silver 999, 25 g, with a circulation of 5000 copies., Gold-plated, Swarovski crystals in the colors of the flag US proof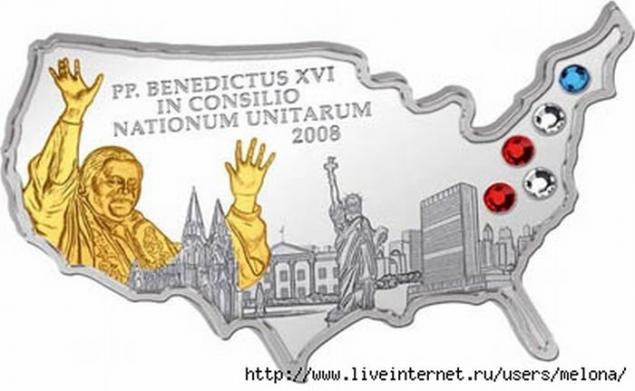 Coins in the form of the Australian continent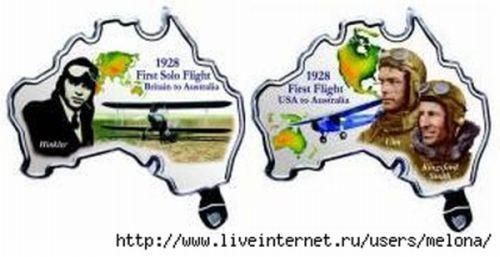 Among the new products coming in 2010 already stands out the world's first coin with a volume hologram.
The coin is called "Gentle Love" with the main theme of design in the form of three roses with holographic coating.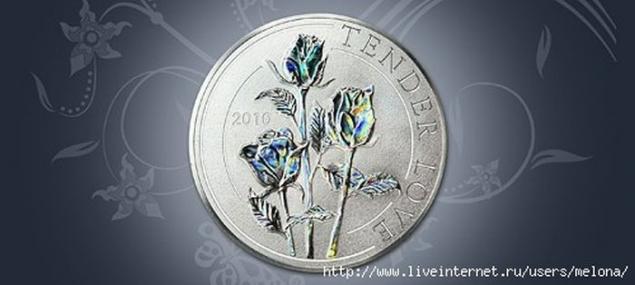 Subject coins - 175 anniversary release of the first book of fairy tales of Hans Christian Andersen's great.
Samoa, 2010, $ 10, 925 silver, 25 g, diameter of 38.61 mm, proof, circulation 2,500 copies.,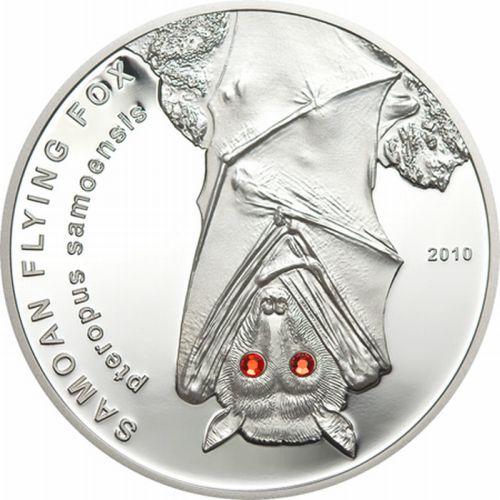 Two-tone titanium monety.Britanskie Virgin Islands issued coins that in addition to using high-tech and unusual material - titanium oxide used his two - golden and blue. The coins have a different color and reverse obverse.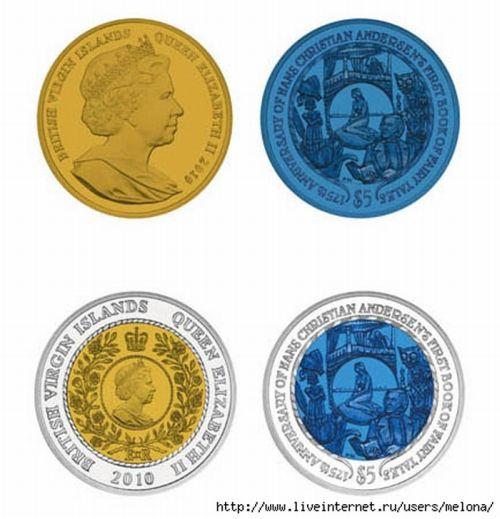 Coins with inserts of precious and semi-precious stones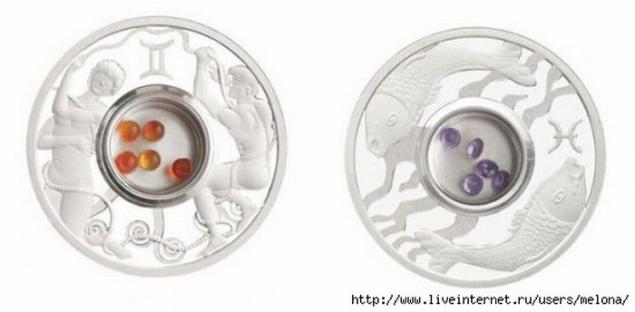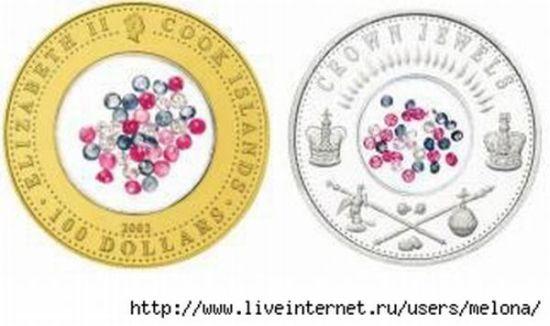 Square coin Turkey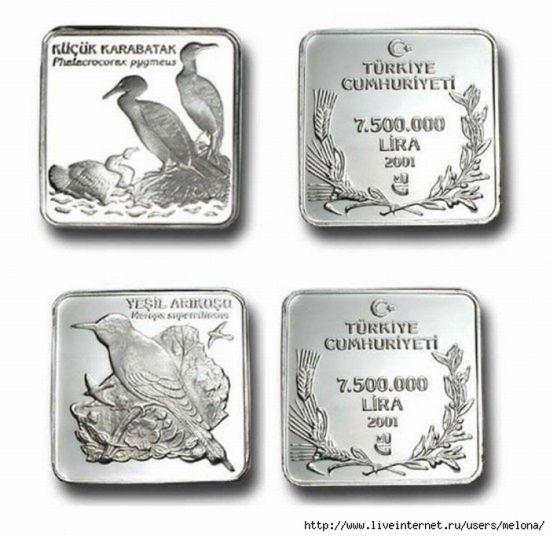 Oval coin "Flowers Turkey»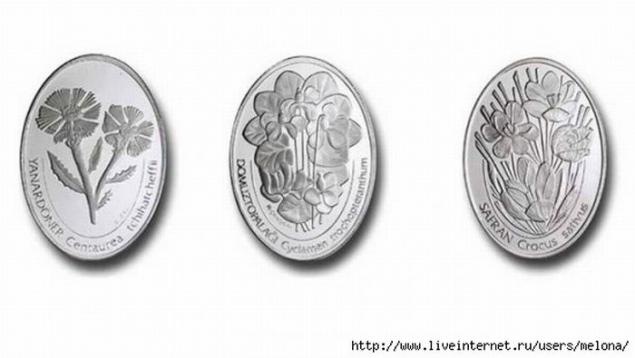 100 Austrian schillings. Silver 900, tab - titanium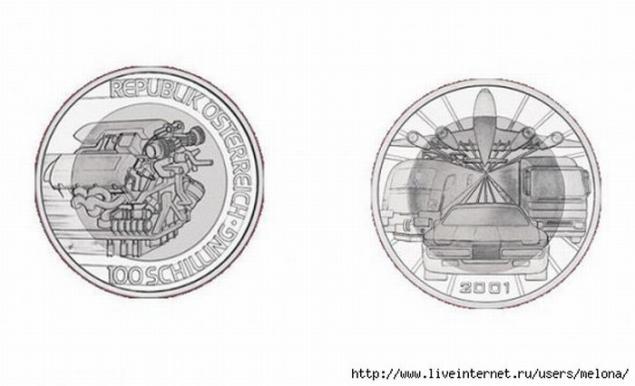 Chinese coins in the form of a fan. A series of "Chinese Calendar", Gold, Silver 999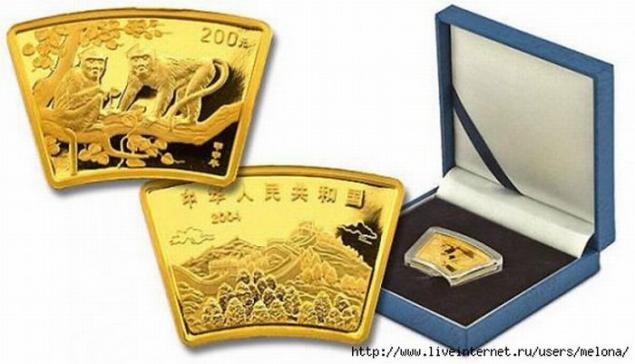 Coin "Miss you". Silver, enamel, Swarovski crystals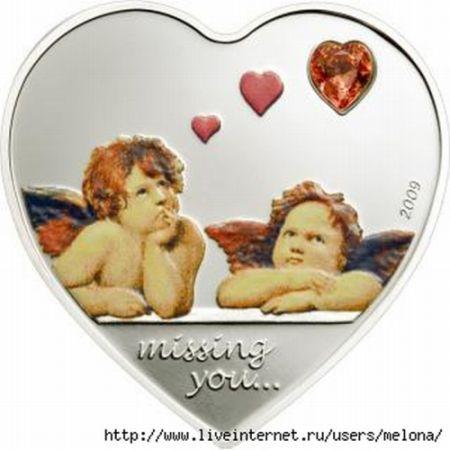 Australia, in 2006, a silver coin with the capsule, inside which are miniature replicas of the six coins, which were means of payment until the introduction of decimal currency in Australia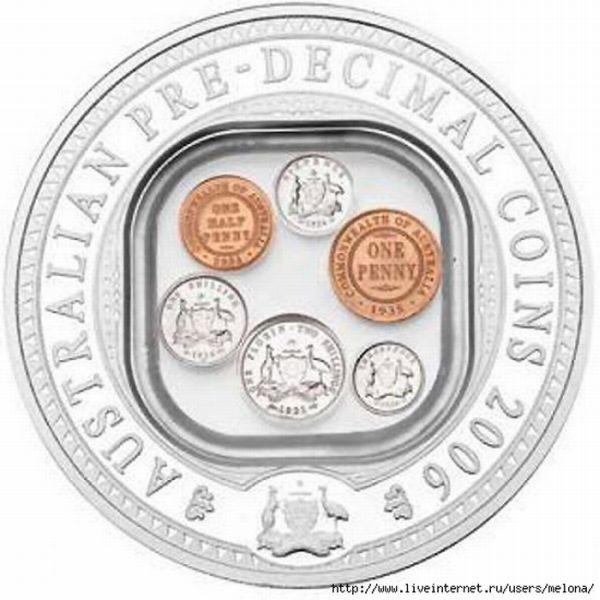 The first coin in the series about the world famous sculptures insert miniature sculptures from real marble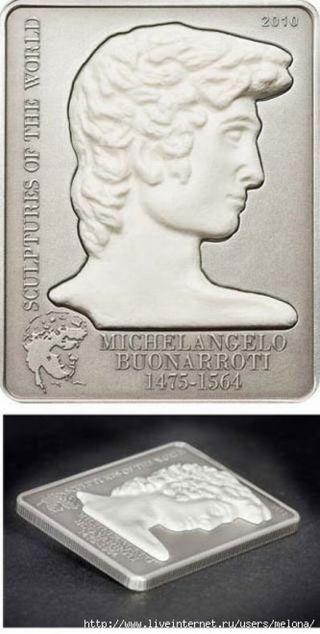 Coin with sound! "I am proud that I am a Berliner!" - When you press the coin reproduces the historic phrase of John F. Kennedy.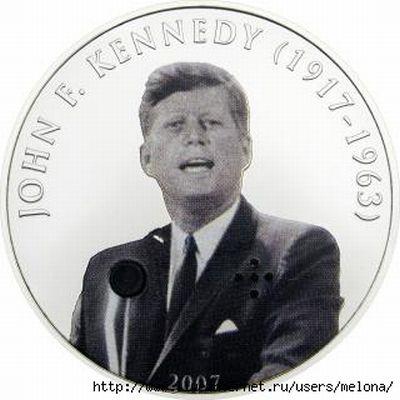 Crystal-silver coin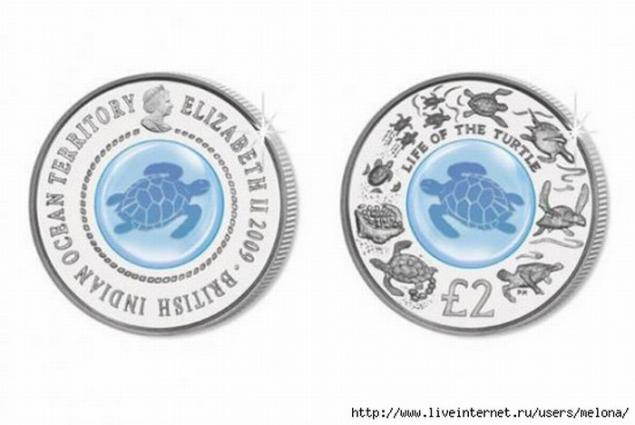 Cook Islands, to the 80th anniversary of Benedict XVI, 2007, the nominal value of $ 5, 925 silver, 25 g, gilding - 999 gold, Swarovski crystals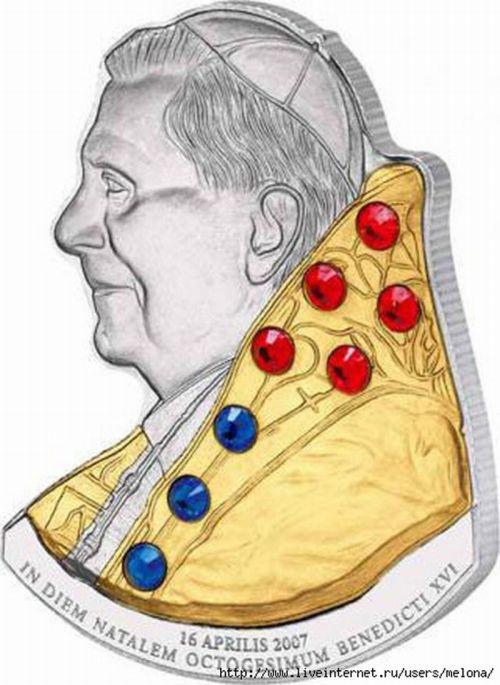 Coin in memory of John Paul II in the form of a cross with black Swarovski crystals, silver, gold and continue the relay of remembrance of John Paul II, the Government of Liberia has issued a very unusual coin. The coin is completely black, except for the golden bas-relief of the Pope.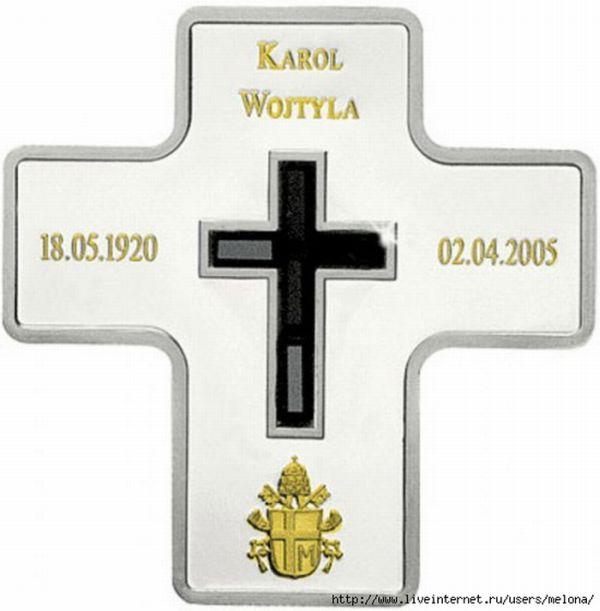 Coin-transformer "Sundial" and coin-compass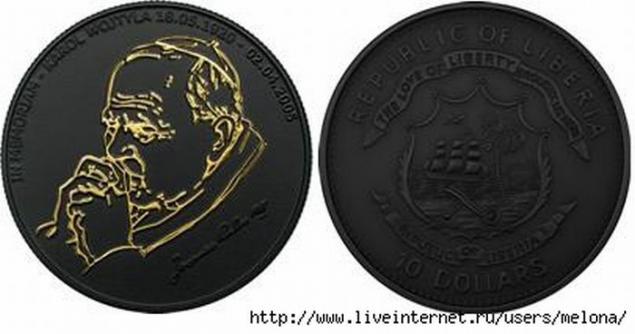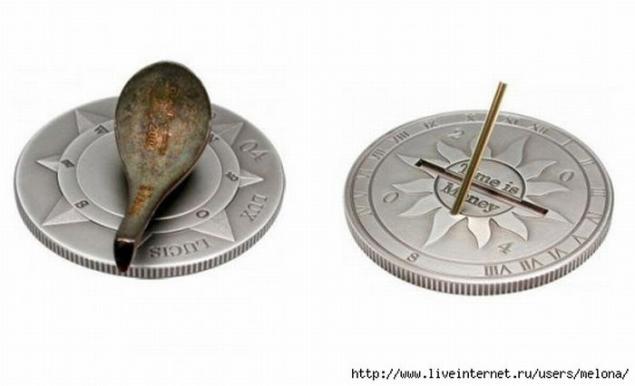 A set of four coins. The coin's reverse together make up the word «Cook». Circulation of 1,779 sets that the year in which Cook was killed by natives in Hawaii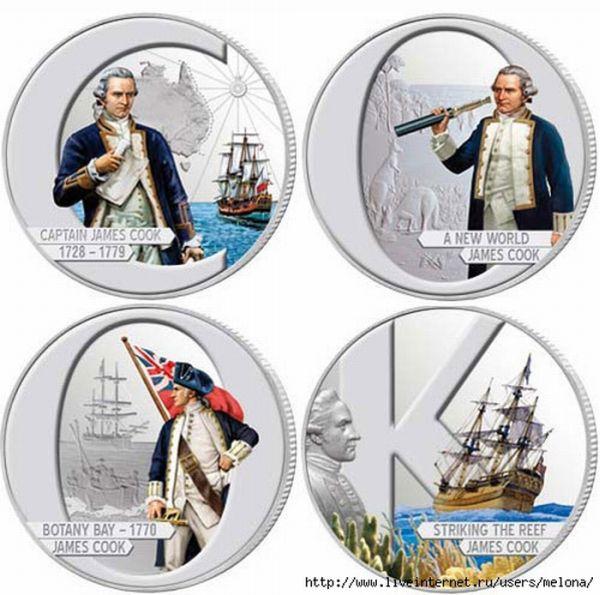 Coin-illusion. Woman hiding in the autumn leaves. Palau, 2008, $ 5, 925 silver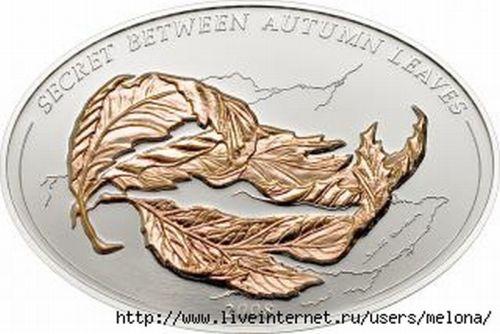 Coin with inserts elements of this meteorite. 925 sterling silver, coated with palladium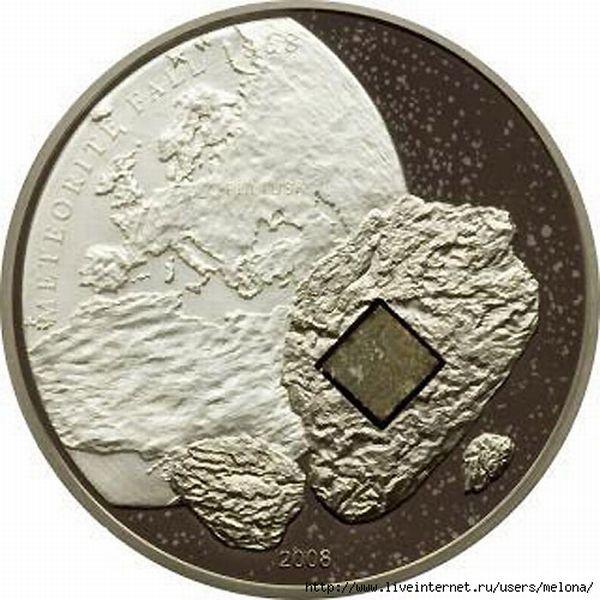 Continuation of a series of coins with inserts elements of real meteorites. Martian meteorite. Cook Islands, 2009, $ 5, 925 silver, 25, at a diameter of 38.61 mm, covering antique, copper plating, the circulation of 2,500 copies.,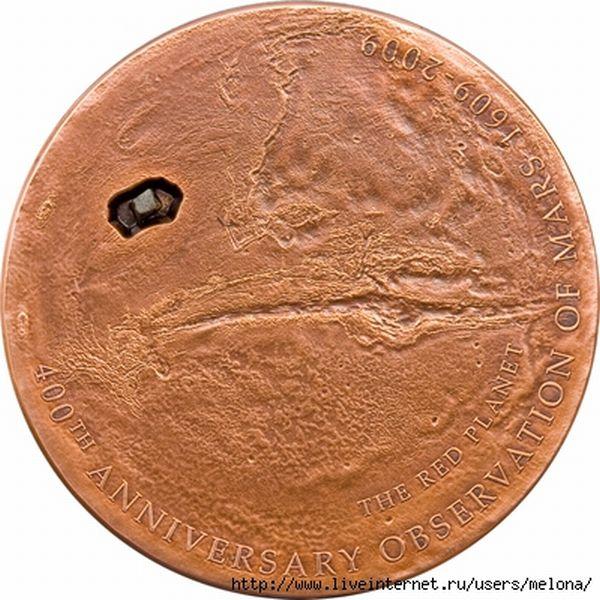 A unique set of dedicated major milestones in space exploration. The kit placed in a metal case, "astronaut", made of aluminum, consists of five coins and a capsule with a piece of lunar meteorite.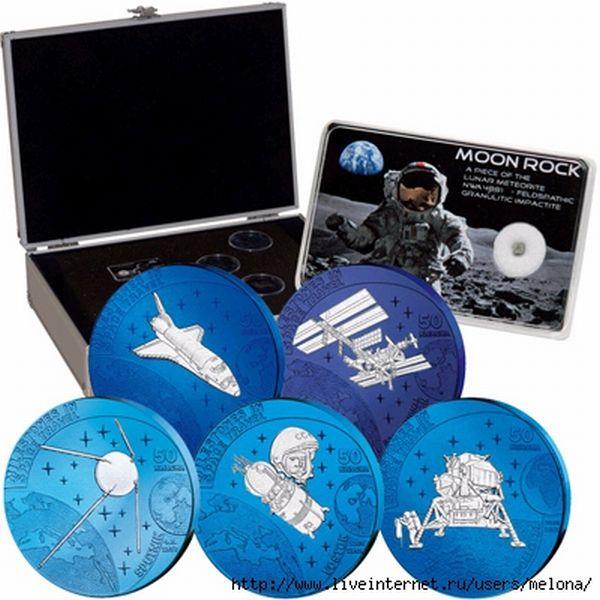 The world's first coin in the shape of a pyramid with a capsule containing sand from the tomb of Pharaoh Tutankhamun, discovered in the Valley of the Pharaohs famous English archaeologist Carter in 1922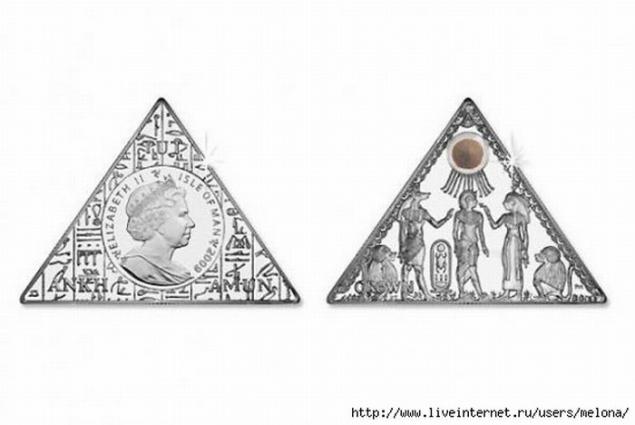 Unique coin with the thermal image. Initially, the coin has a uniform red color. When heated coins hands image chicken manifested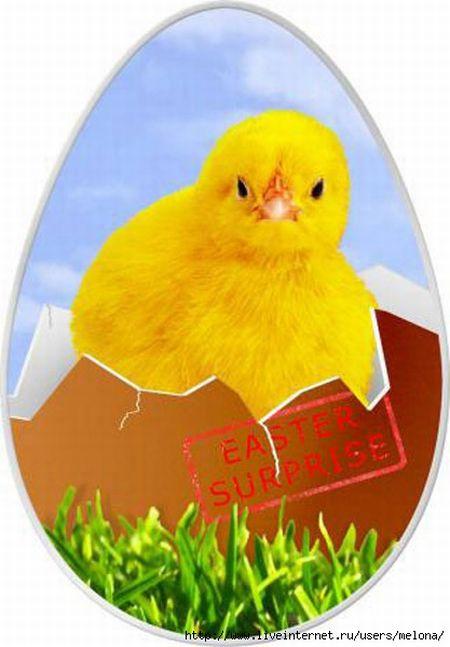 Cook Islands, the Egyptian pyramids. Coin-transformer. Tab can be mounted vertically on a coin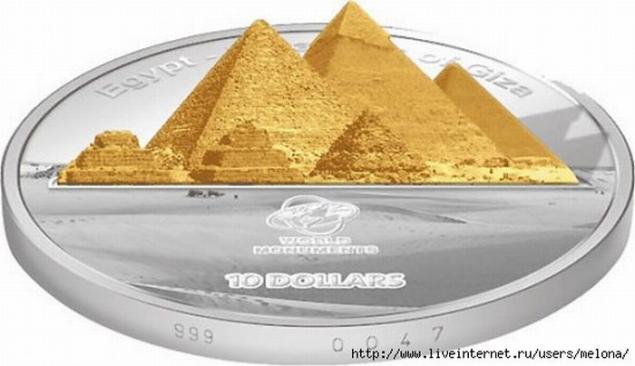 Sierra Leone, $ 75. 24 carat gold, purple niobium.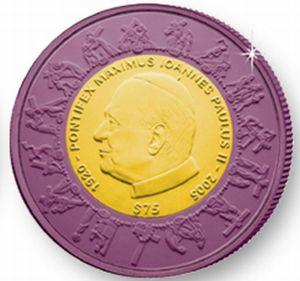 Modern coins Hungary

Two-tone coin niobium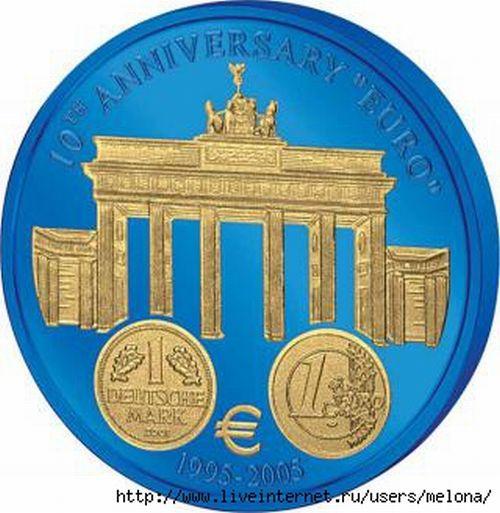 Unique coin-top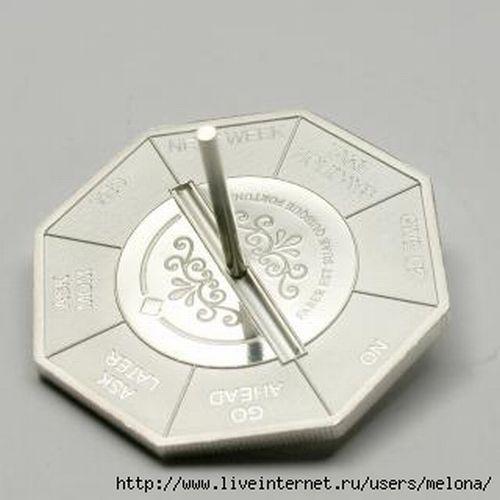 Marine calendar for 50 years.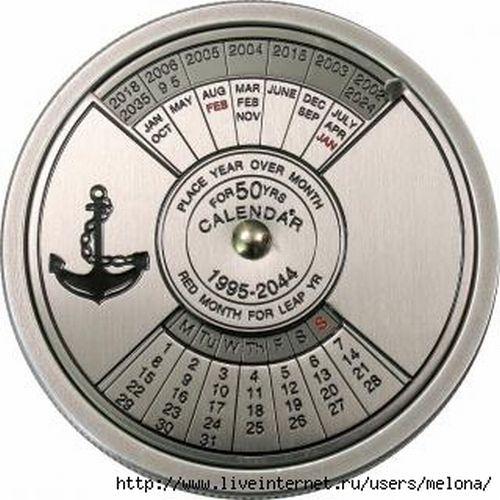 Palau, 2009, $ 5, 999 silver Braille, tactile dots on the coin means «2009».
Coin patterned butterflies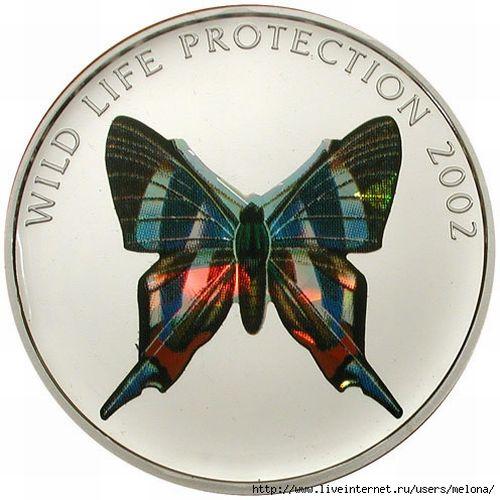 4 triangular coins stacked in the form of puzzles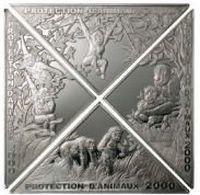 Central Bank of the Congo issued three coins dedicated to the biblical story of the three wise men who bear gifts to the newborn Jesus. These coins are unusual in that each of them has an insert corresponding to these gifts: gold, frankincense and myrrh.

Stunningly unusual coin released in Niue. By clicking on the coin zagorayaetya integrated lamp repeating forum Edison first electric incandescent lamp.
Coin with integrated light source "Edison", the denomination of $ 1 a year vyuska 2005, PROOF, edition 2500, .925 silver, weight 38.61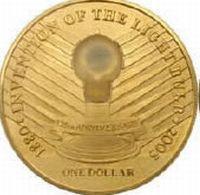 Coin with a concave relief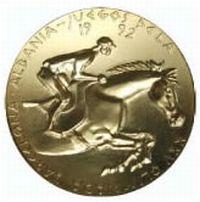 "Commonwealth Games" trehmetalnaya coin: gold, silver, copper.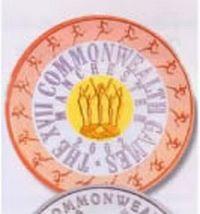 Unusual coin from turquoise titanium dedicated to the world's first postage stamp misprint on Western Australia in 1855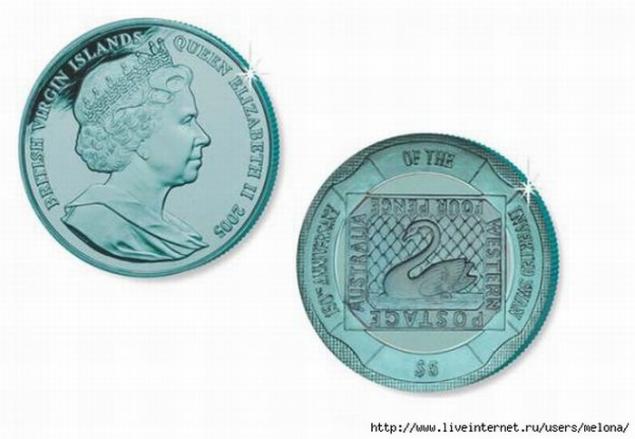 Canadian coins with hologram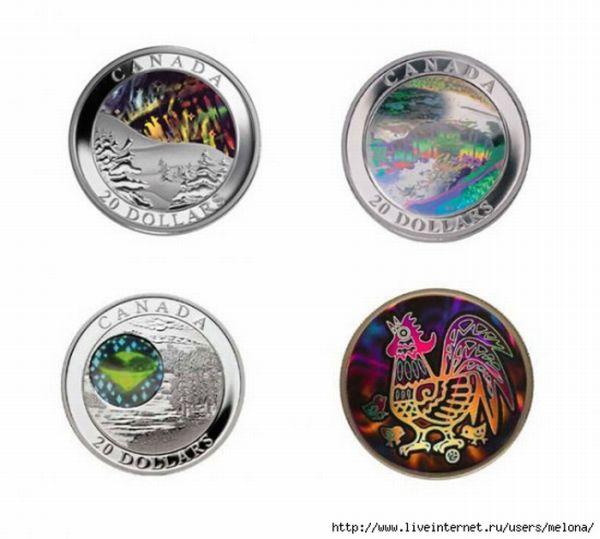 Coin with a picture of horses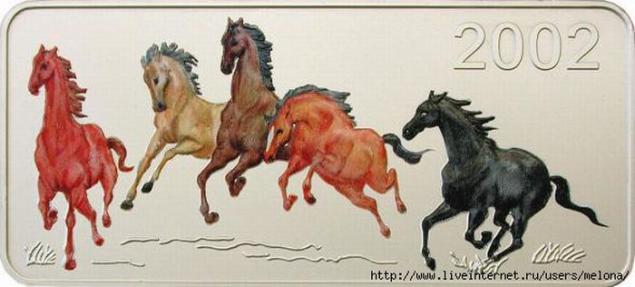 For the upcoming year of the Tiger on the Eastern calendar Liberia issued a set of colored rectangular monet.4 coins every 5 dollars, silver 99.9, 20 g, size 56 * 25 mm, proof, with a circulation of 8000 copies.,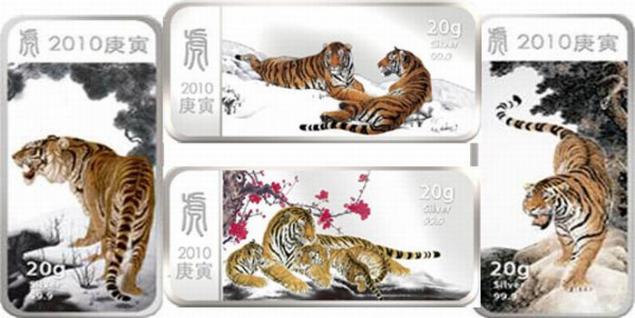 This coin - udivtelny gift to remind you about the last vacation! It smells of the sea!
Coin with a heavenly smell of the sea!
Palau, 2010, $ 5, 925 silver, 25 g, diameter of 38.61 mm, proof, 2,500 copies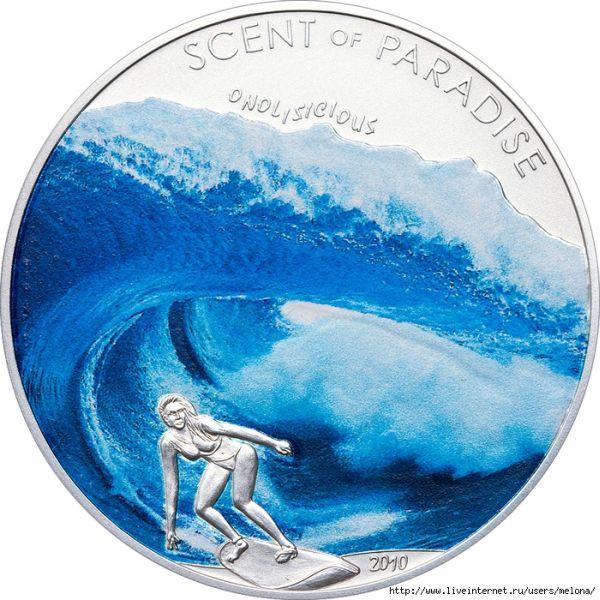 Silver coin with gold rectangular insert.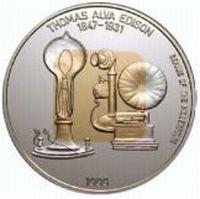 A series of "Dangerous Animals" Tuvalu, $ 1, 999 silver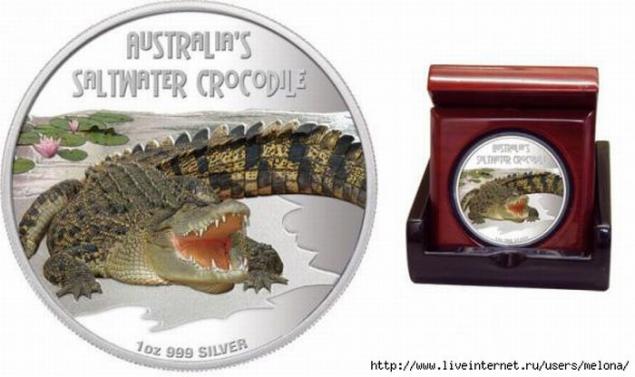 The coin, which combines the beauty, history, symbolism, pravoslavie.Ikona Lady of Kazan. Cook Islands, 2009, $ 5, 999 silver, 25 g, size 30 * 38 mm, proof, circulation 2,500 copies.,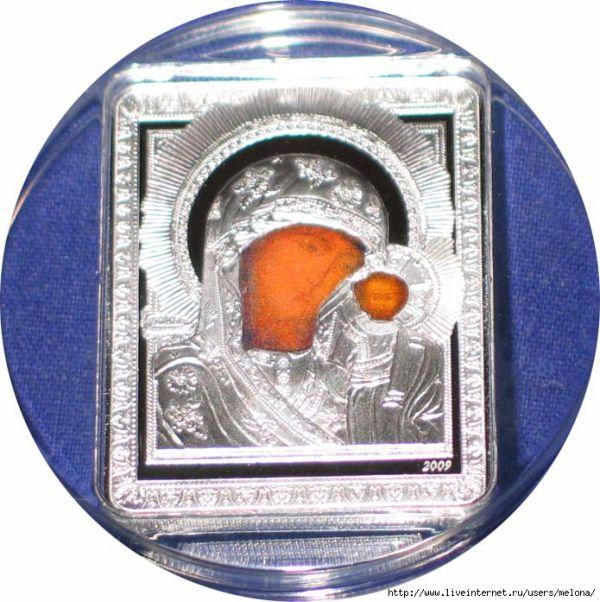 Another case of the use of wood in the manufacture of coins.
Vladimir Icon of the Mother of God. Art of Andrei Rublev. Unique coin with a removable wooden plate in the form of icons. Cook Islands 2008 $ 5 Silver 999, '25, size 30/38 mm, circulation 2,500 copies., Proof
Like the original, the icon of the Holy Trinity, and its embodiment in silver, vyzvvayut admired for its refined beauty.
Coin Cook Islands, 2010, $ 5, 999 silver, 25 g, size 30 * 38 mm, proof, 2500. This edition of the entire coin mnogovenno become a rarity.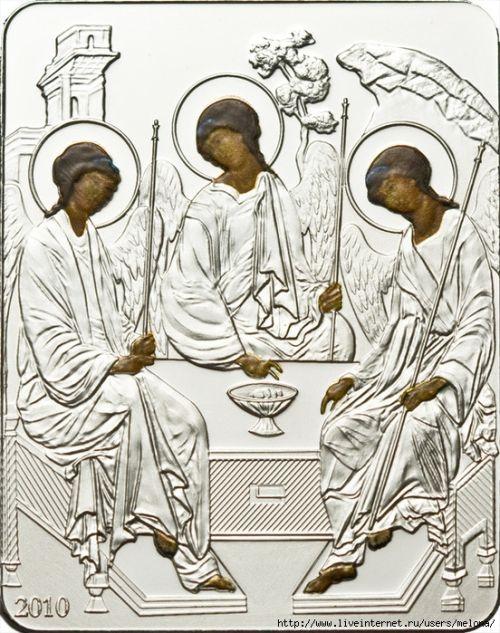 Coin capsule with holy water from Lourdes source.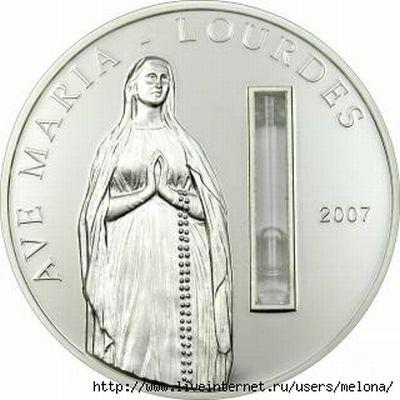 Coin insert carbon from a real Formula 1 car - Ferrari F2008. Cook Islands, 2009, $ 5, 500 silver, 25 g, diameter of 38.61 mm, proof,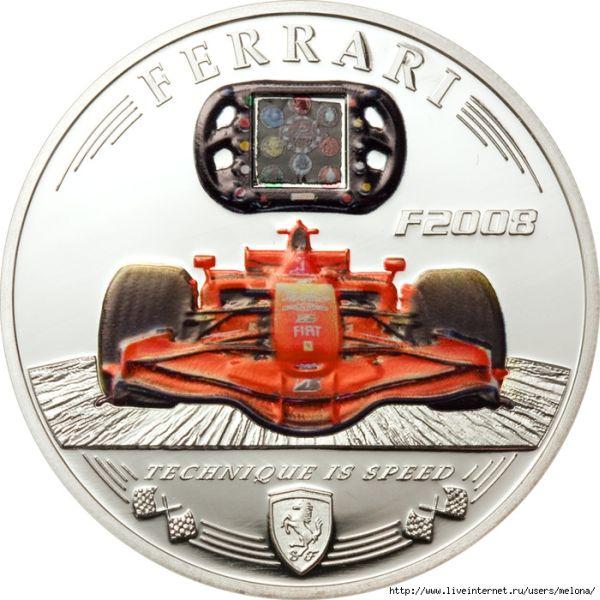 Cook Islands issued a set of coins that can be called the smallest in the world. Three coins of silver and gold have a weight of 999 grams each in 0.12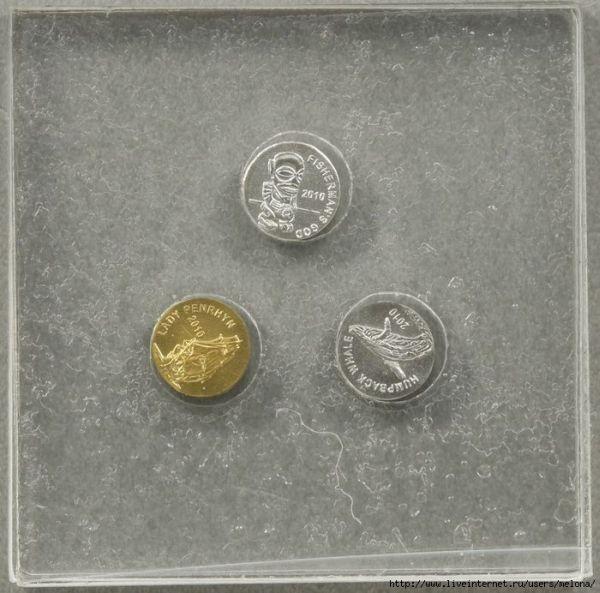 Australia released a series of coins, charms "Fortune". "Longevity". "Success". "Wealth".
Series of coins "Mythological Chinese characters." Australia, 2009, Australia $ 1 Silver 99.9, 1 ounce, the size of 47.60 x 27.40, 4 mm thick, color image, the coin is packaged in a bright booklet.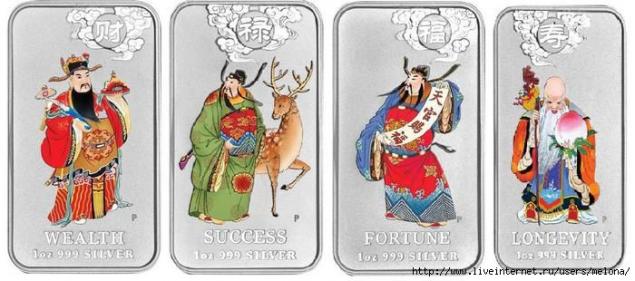 Now imagine two incredible coin with amber, real works ikskusstva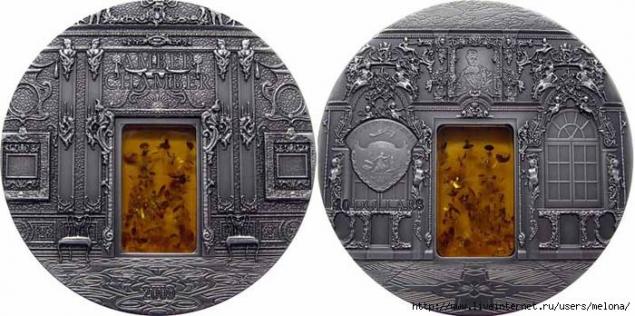 Terrific gift for the new year did collectors Australia. Two new coins with loose gemstones in a transparent kapusle now contain diamonds from Kimberley. The coin is issued in a silver and gold design, quality "proof»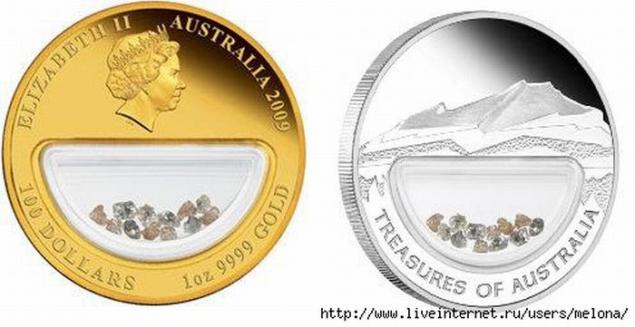 And a little bit of humor: in Russia saw and install the largest wooden monument ruble. He appeared June 10, 2008 in the city of Tomsk. Wooden ruble weighing 250 pounds and measuring more than two meters installed on one of the squares of the traditional city events - Tomsk carnival. Wooden ruble made in a realistic manner in 1: 100 scale. The festival organizers have already applied to make wooden ruble in Guinness Book of Records.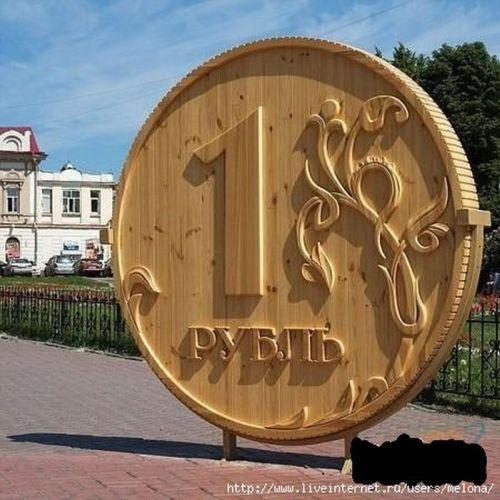 Elegant and full of great smyslolm coin released Nauru - Angel Hraniitel
Canadian designers have decided that one-color coin - a relic of the past and created a series of unusual colored coins with holograms. Such is the step into the future.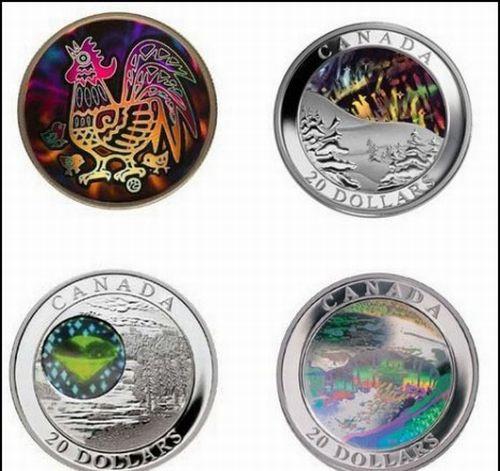 But the designers who worked on the image of Turkish coins, decided that the main thing is not color, and shape, so their monochrome coin cut into squares and ovals with a pretty embossing on both sides.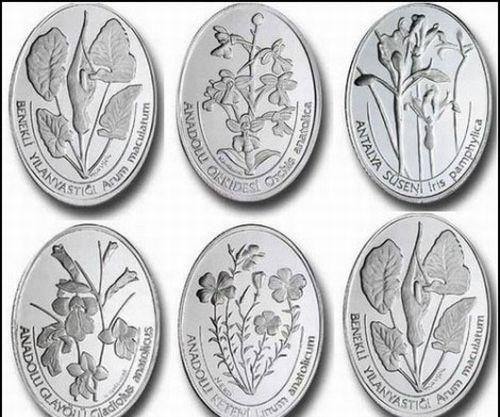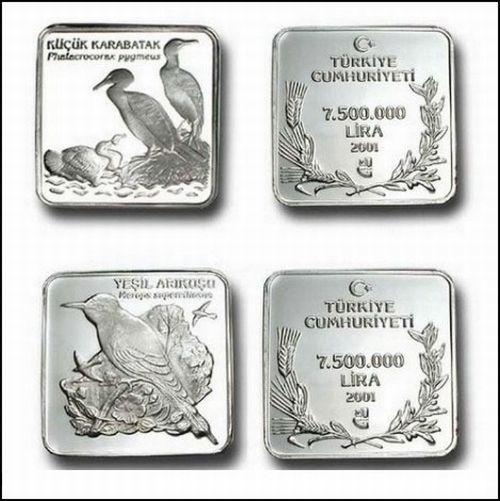 Coins of gold and silver, made in the form of so popular in China fans. Belong to a series of "Chinese Calendar", each packed in a separate box, and then - in the case.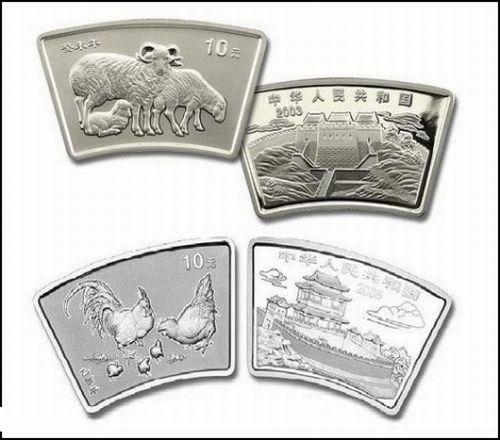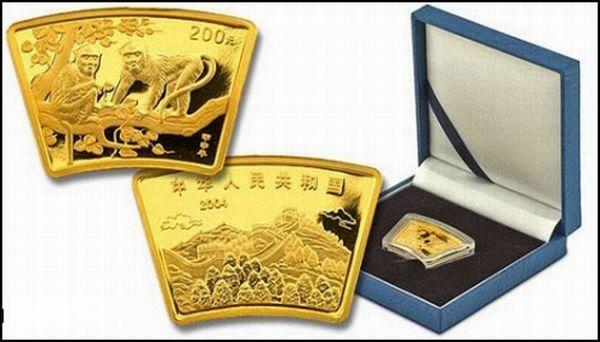 And in Belarus admirers Alexandre Dumas will find something to their liking. Namely, a series of souvenir coins based on the "Three Musketeers". So, four silver coins depict the four inseparable friends, everyone on the sword attached zirconium certain color, and behind - made with enamel painting depicting what was dear to each of them. Interestingly, the set is packaged in a special box in book form. Certificate included.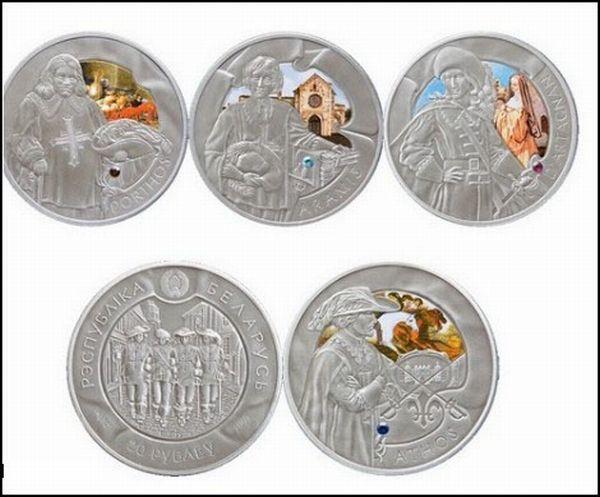 In New Zealand the same - their favorite books. So, we all know that Tolkien's trilogy "The Lord of the Rings" was shot mostly in New Zealand, that the state and decided to withdraw from this fact the cream of what is possible. Therefore, published a series of souvenir coins with the image of the main characters of the trilogy. Minted as silver and gold coins.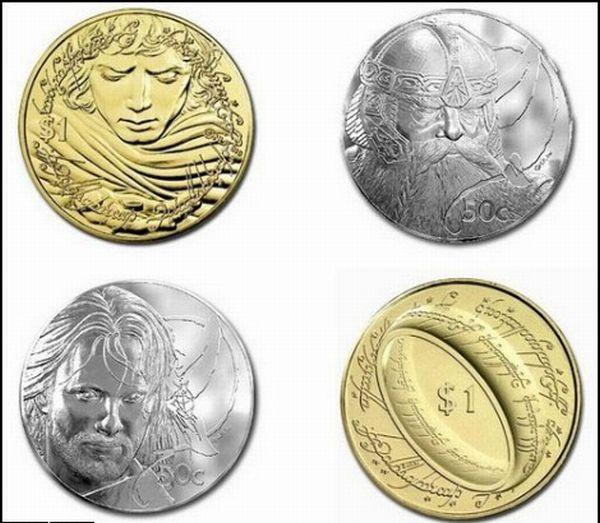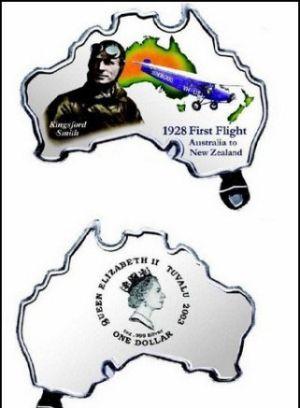 A souvenir coins coins Somalia even something difficult to call. Souvenirs - and that's it ...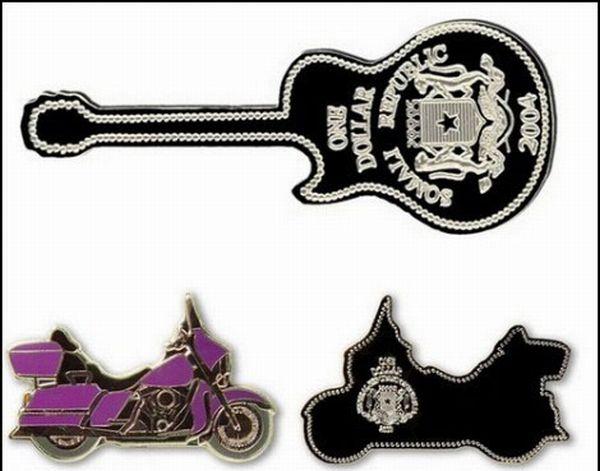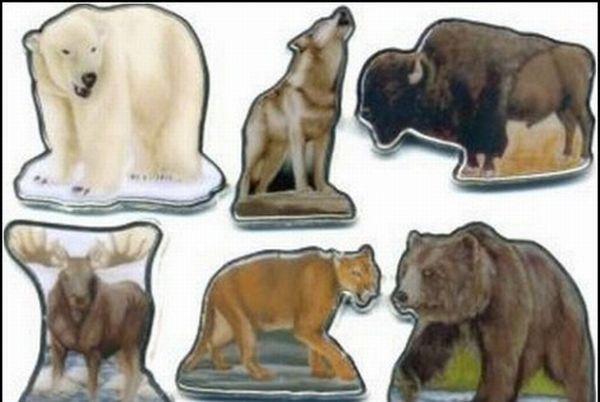 The same applies to the coins made in the Congo. How to wooden issued with the slogan of the animal and to the silver, with inlays of gold, frankincense and myrrh, which symbolize the gifts brought baby Jesus Three Wise Men.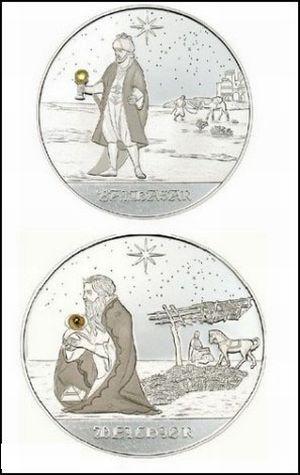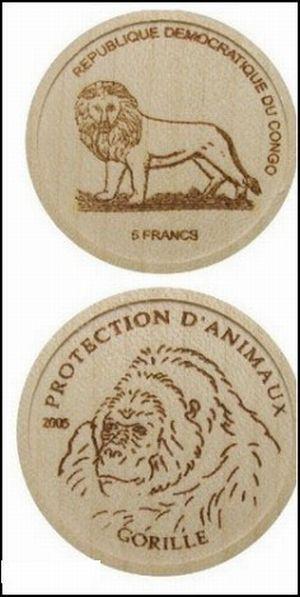 Islands - a small planet, separate worlds with its laws and statutes, thinking and way of life. That's what you think, looking at the amazing its unusual coins issued in the islands.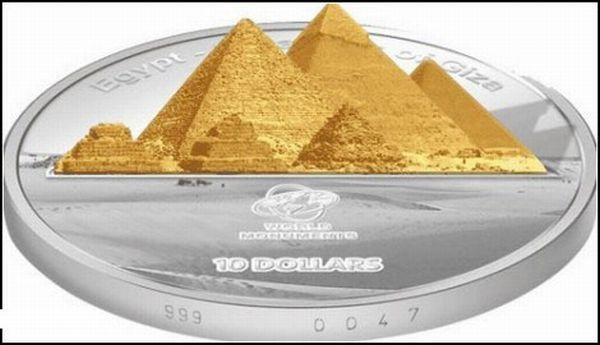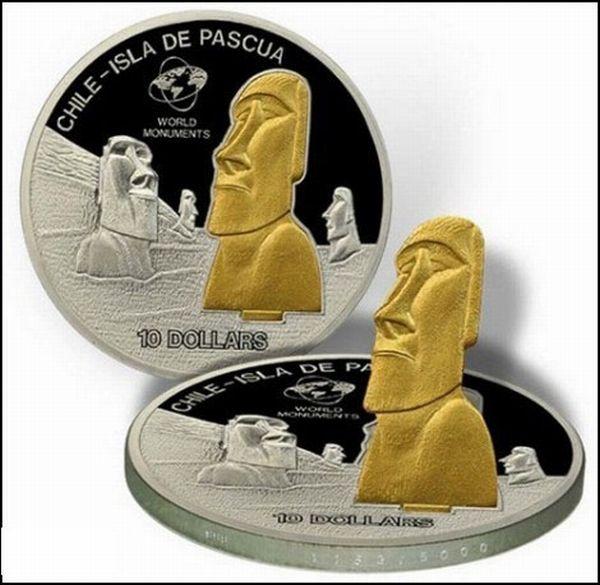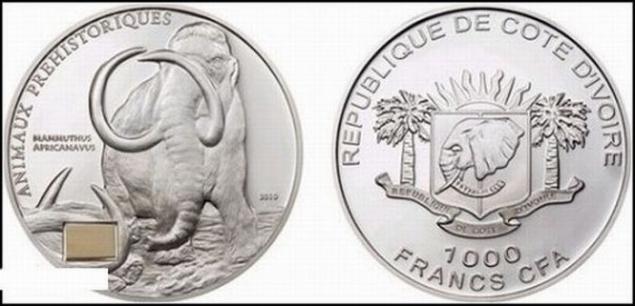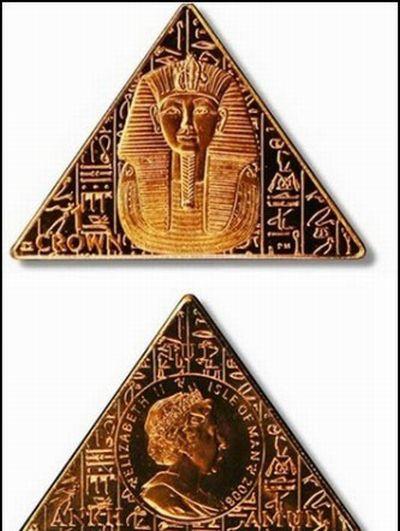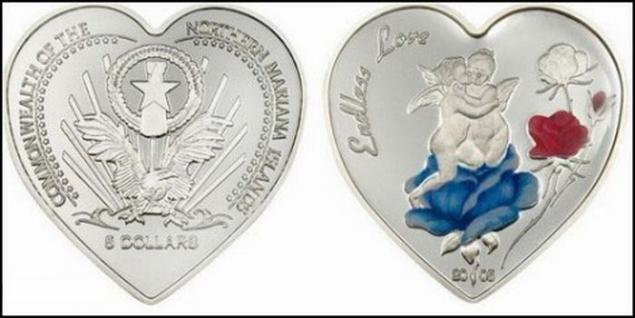 Source