The existence of many coins we never knew existed.
The Central Bank of the Russian Federation. Three pound and kilogram silver coin - gold.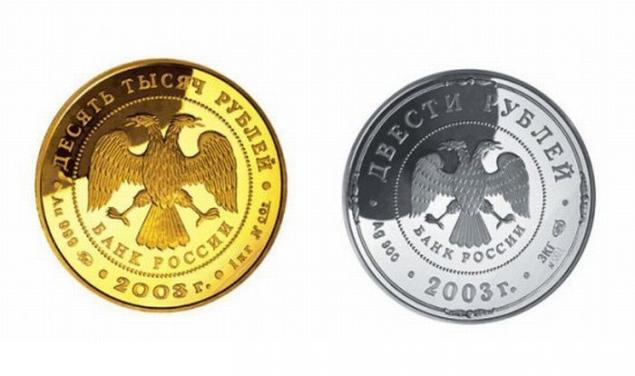 Canada has launched a series of unusual coins.
They plotted the real dinosaur fossils, processed by special technology, patented by the Canadian Mint. On the surface of the first moent carved image of the skeleton Duckbill Parasaurolophus. Each coin is individual.
Technical parameters of the coin: Canada, 2007, silver 9999, 1 ounce, proof, print run of 20,000 copies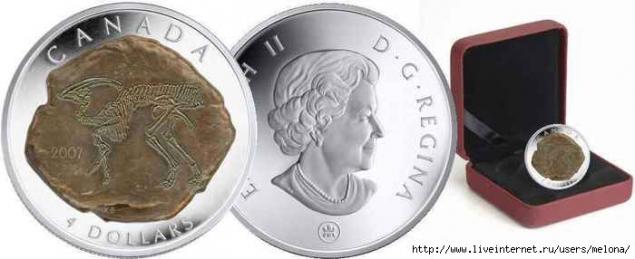 Canadian coins with enamel.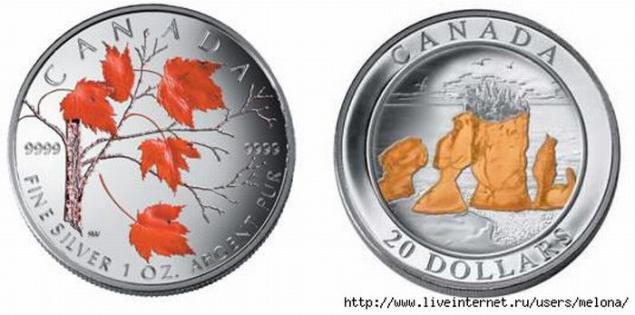 Heroes of children's fairy tales, The Three Little Pigs and Sleeping Beauty have become topics of the Isle of Man coins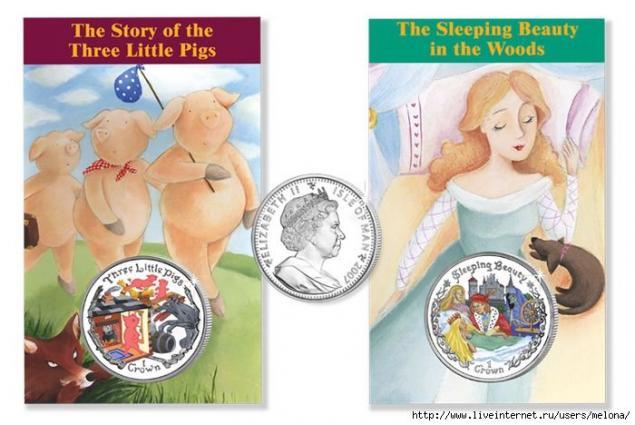 The family of small gold coins with symbolic meaning completion. At this time, Palau produces coin "Shooting Star»
One dollar, gold 9999 0.5 grams, Brilliant Uncirculated