Last night, flew to China for a week. Take off from Sheremetyevo, Hainan Airlines pilot was taxiing on the runway and ready for take off ...
 - And you can circle around Moscow? - I ask him.
 - Maybe once in Beijing? Moscow is big, takes a lot of time ... - interested pilot.
 - Well, just one lap!
 - Agreed!
 - And just warning, circling over the Omsk will not! Sit on the right side, and prepare the camera!
Take off!
Of course, such a dialogue with the pilot was not, but I'm sure he read my mind ...
It's hard to remember how many times I took off from Sheremetyevo, but never had the plane did almost a complete circle over Moscow! Incredible sight. The pilot did a great gift for all passengers seated on the right side;) Awesome simply, Moscow - an incredibly beautiful city.
Only the weather let ... Whether able to some, or a light mist, but the city was a little "soap» ...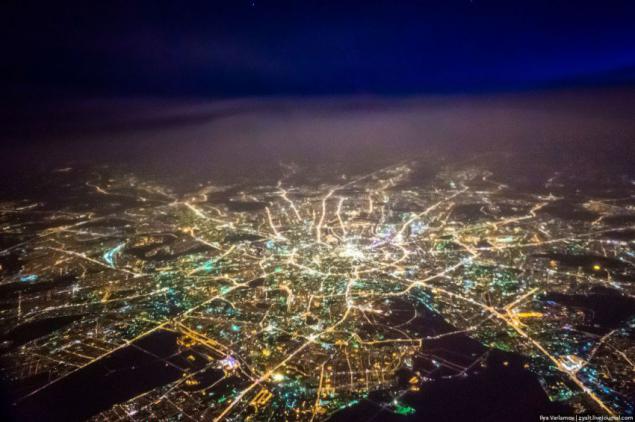 It's just after takeoff ... any small town near Moscow. Learn?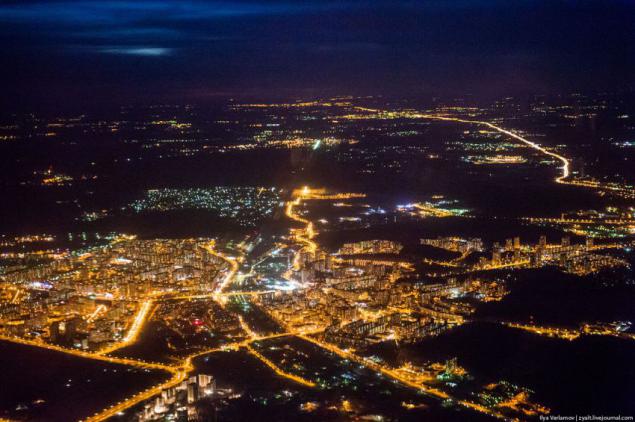 And now, Moscow ...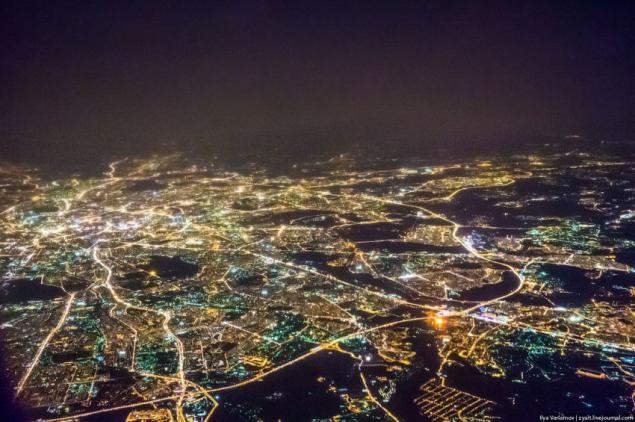 Brightly lit stadium in Khimki. Like that night someone was playing there.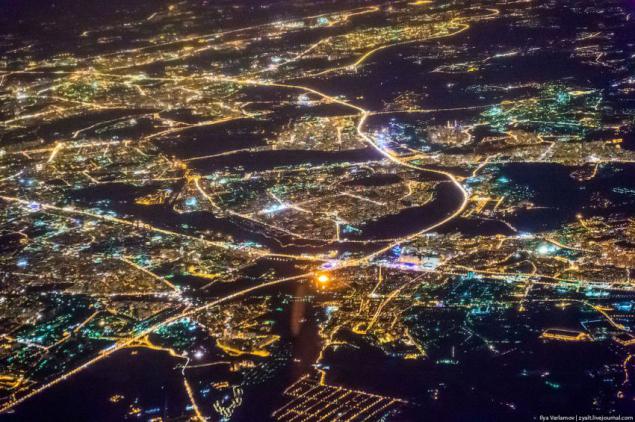 It's not my hands curves and focusing everything is fine, just fog.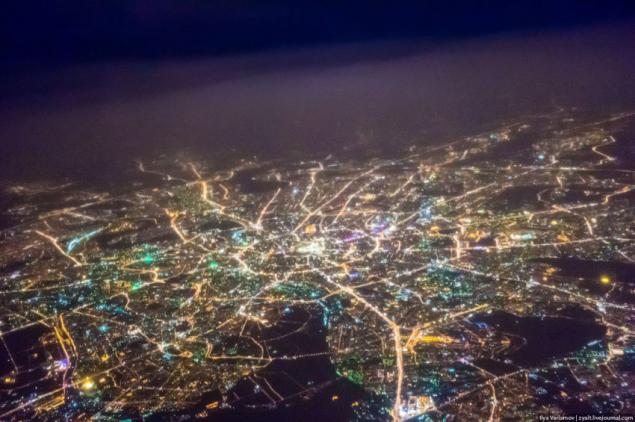 No luck with clear skies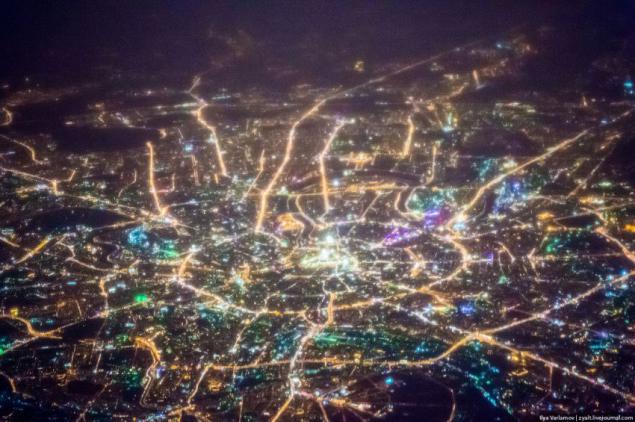 Kremlin in the center, purple light high-rise on Novy Arbat, top left - MSU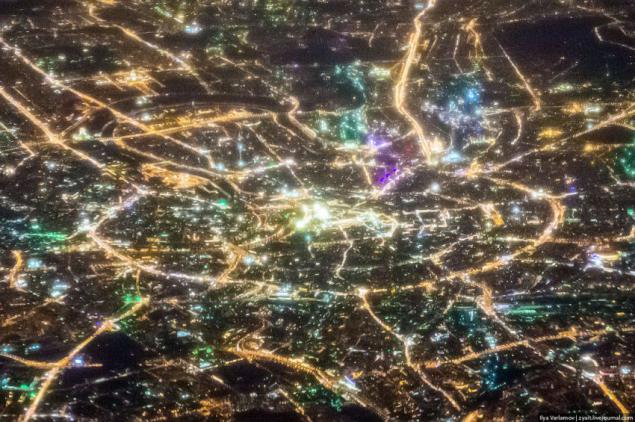 Another center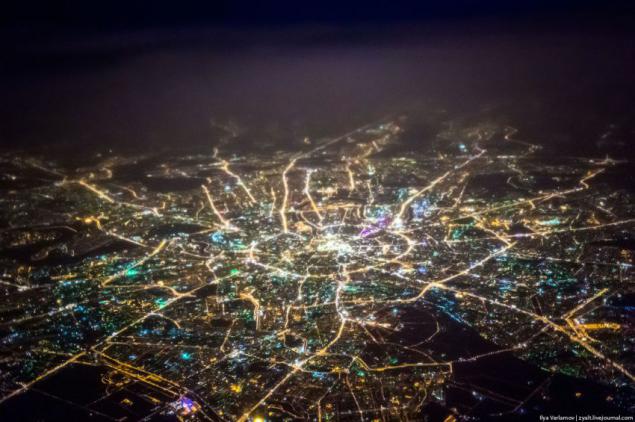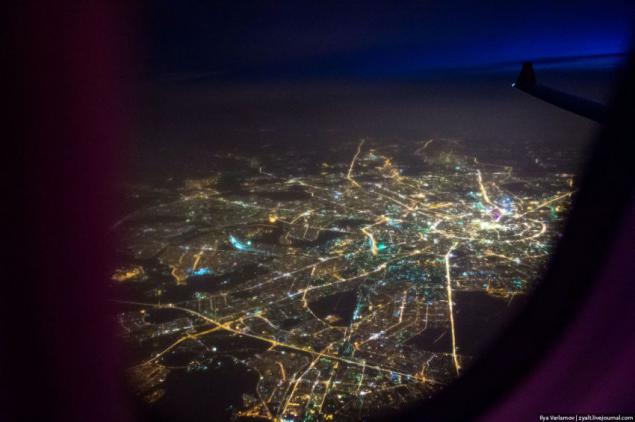 Everyone looks at Moscow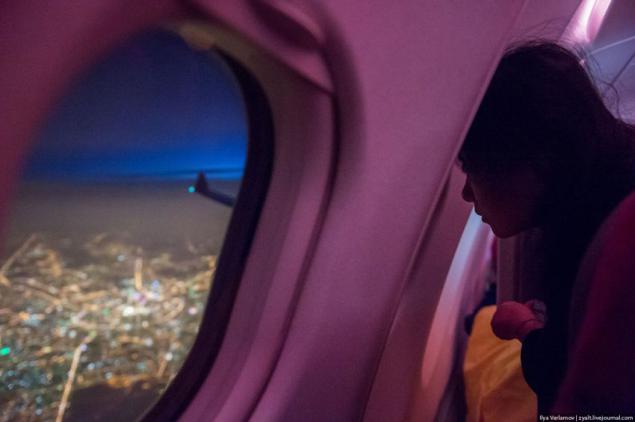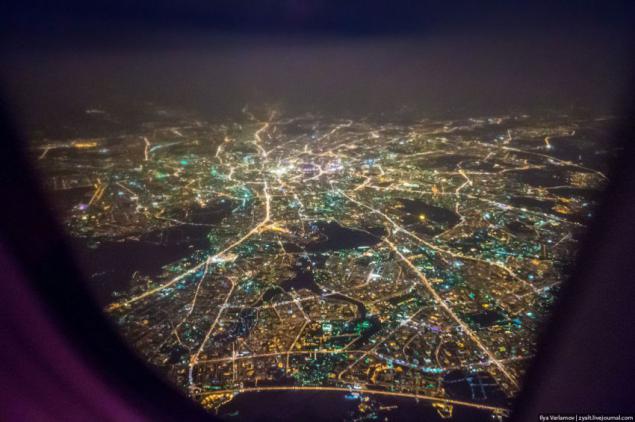 Source: zyalt.livejournal.com