Yesterday we had to fly over Moscow at night and see all her splendor with bird's-eye view. In this photo essay, I suggest you go back to the more daylight hours and fly over China. Fly over China - not less exciting spectacle than over Moscow. Endless fields, greenhouses, factories, high-rise blocks that go beyond the horizon of the overpass. The mind is not understandable how quickly everything is built. Every kilometer of land mastered and constantly rebuilt. Every time I fly to China and does not recognize landscapes. Everywhere, new roads, interchanges, at home even higher factory even more.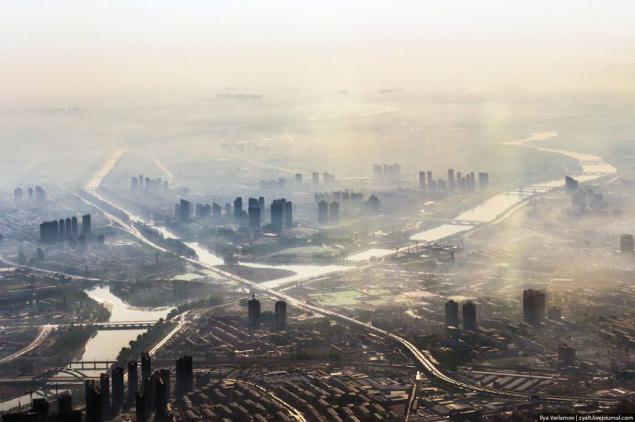 The only thing that remains intact - a mountain. Although there wherever you look - the quarry, then blow up something.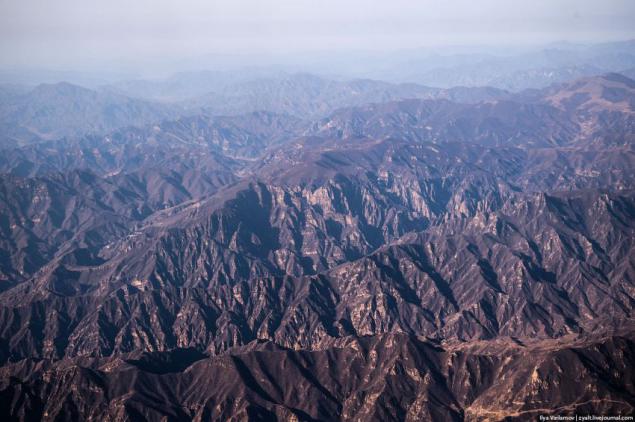 Here are some town built ...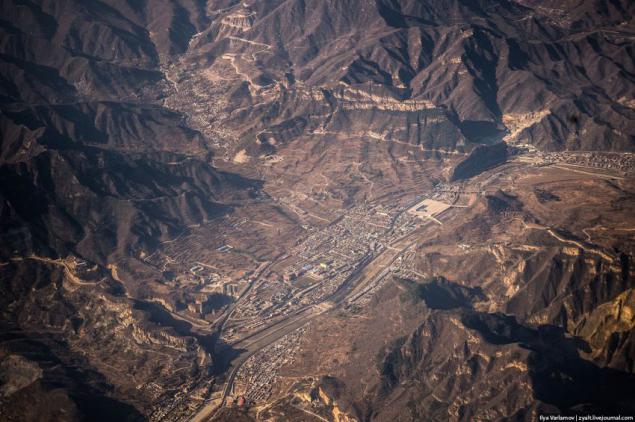 At the bottom of all factories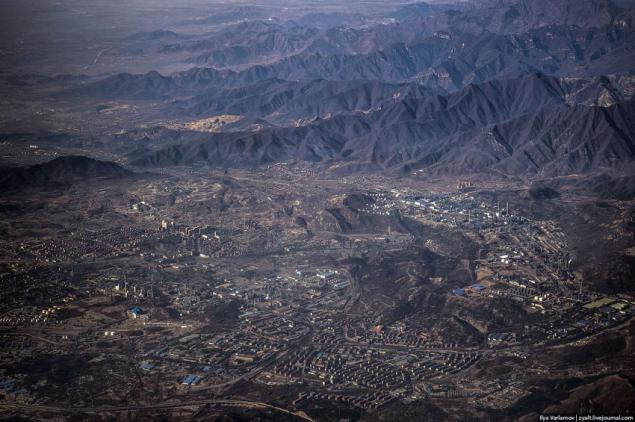 As a computer game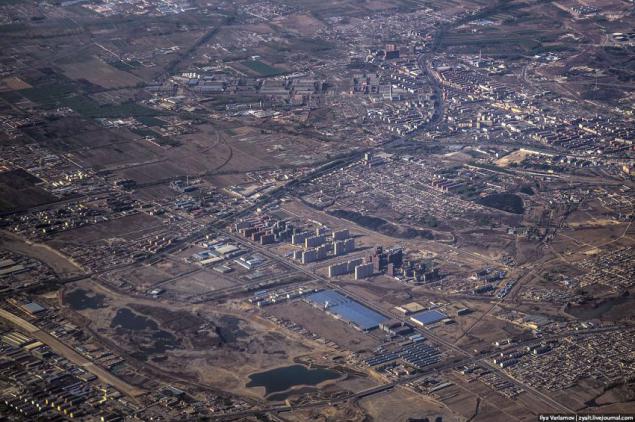 A new road is being built. Such roads and interchanges around, build them in China with amazing speed. Want to get upset - look at the statistics, how many kilometers of roads built and how many Chinese - we ...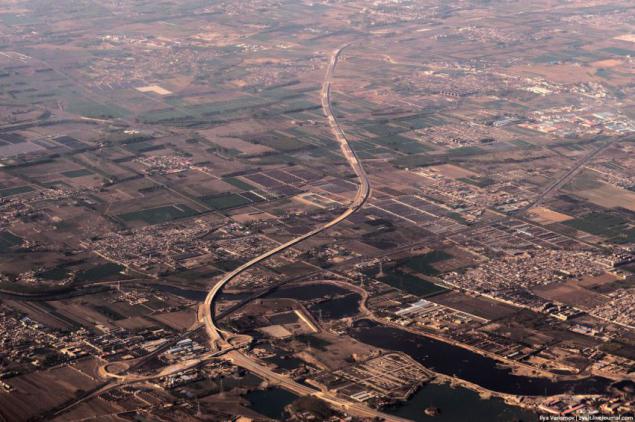 Endless fields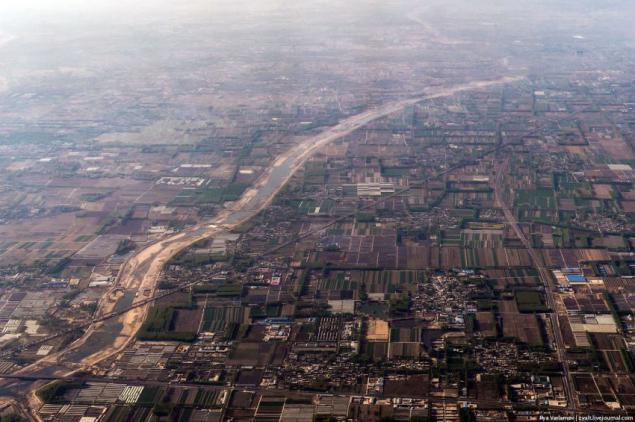 This rack railway, on which the high-speed train ride.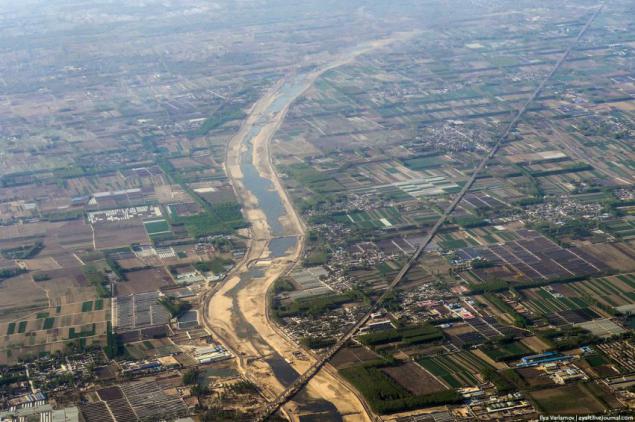 Greenhouses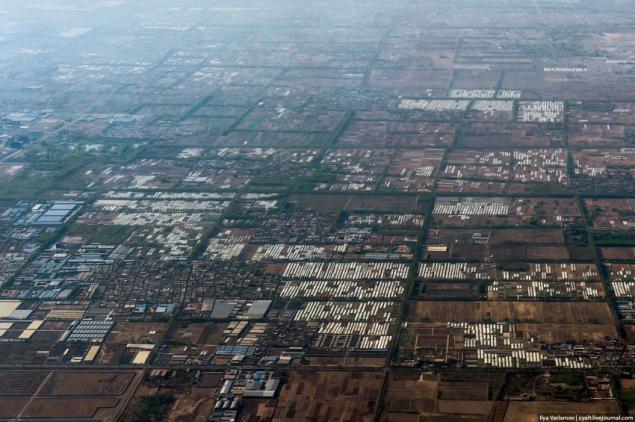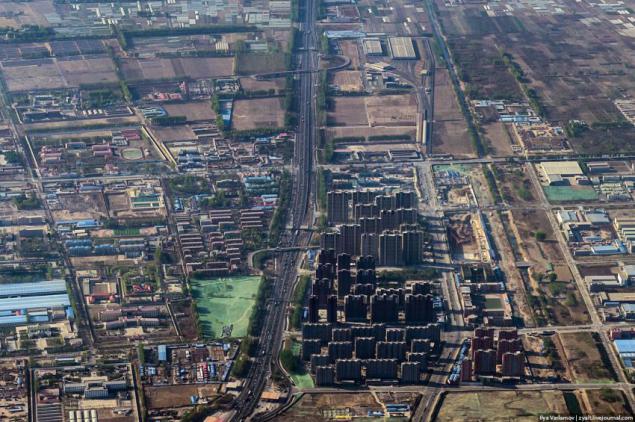 At the center of the frame, you can see the high-speed train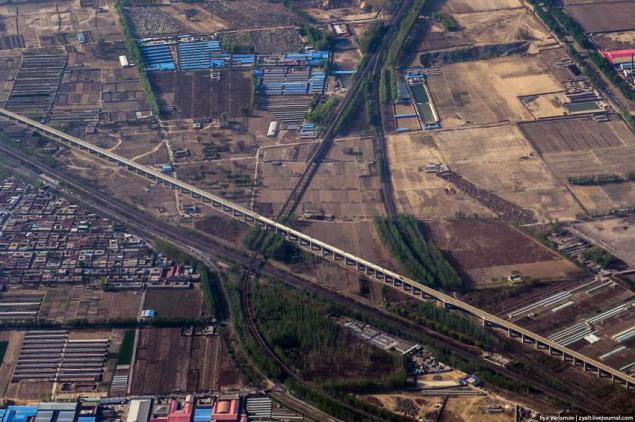 Again greenhouse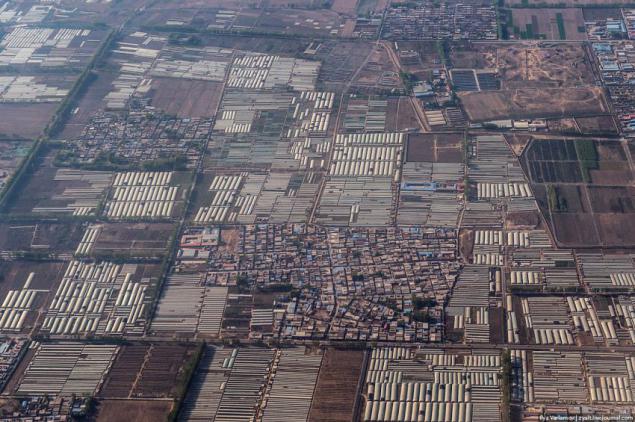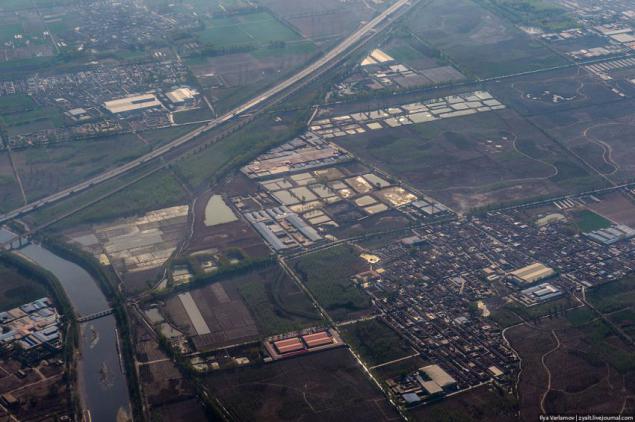 House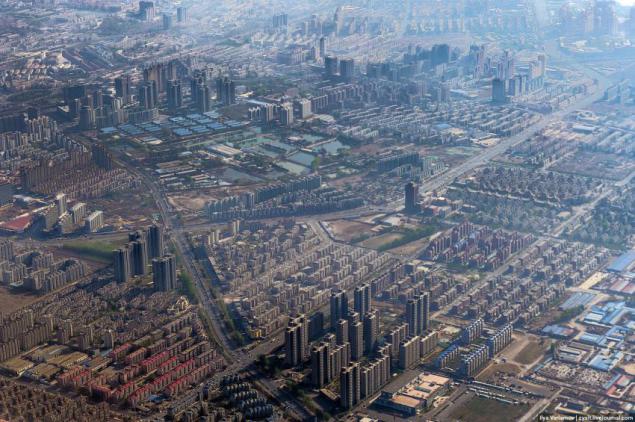 Fog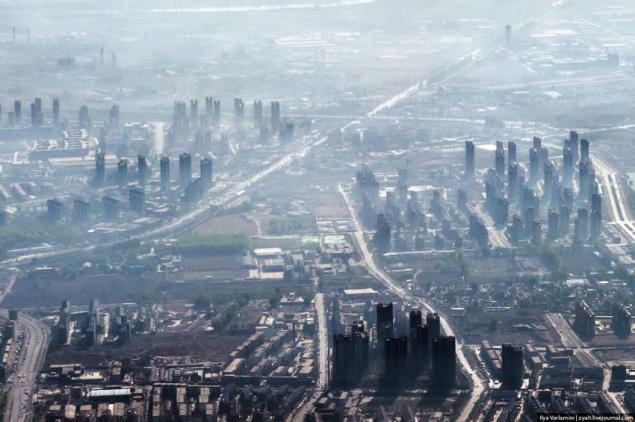 The suburbs of Beijing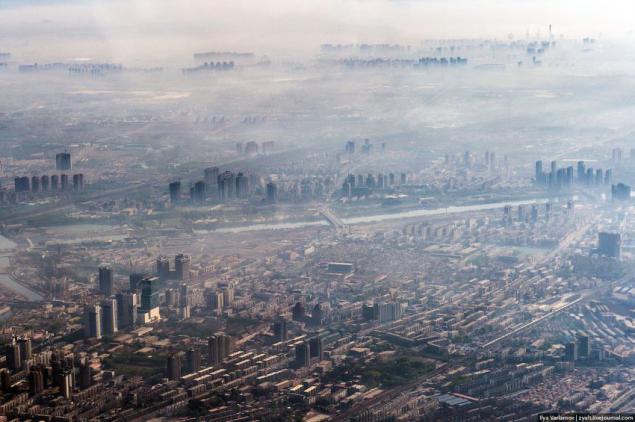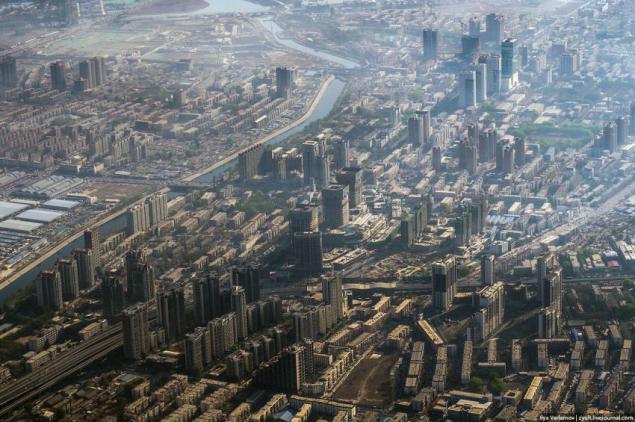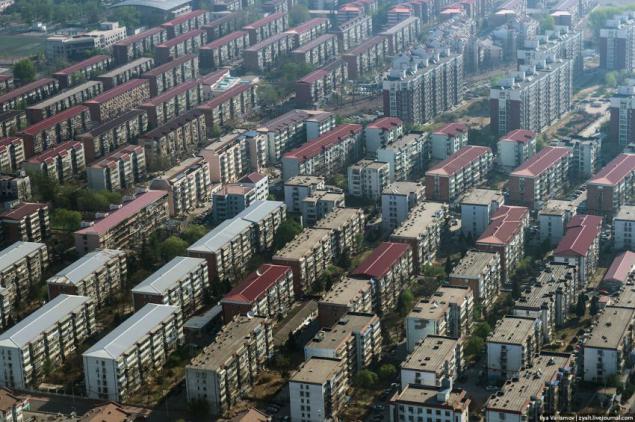 Beijing Airport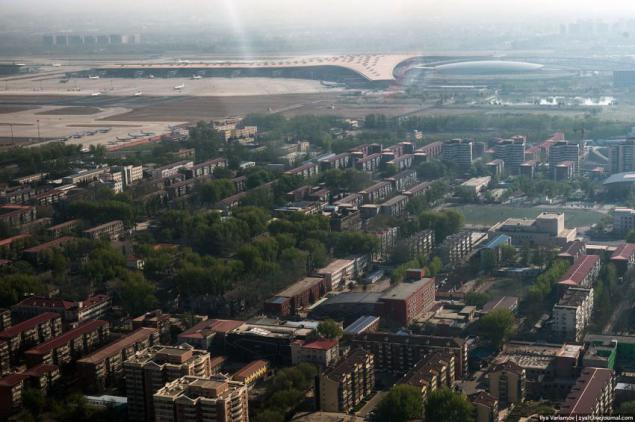 Source: zyalt.livejournal.com