Late Monday night at the factory for the production of alumina Ajkai Timfoldgyar Zrt in the vicinity of the Hungarian city of Ajka, an explosion occurred, could not stand the dikes protecting the neighborhood from the thousands of tons of chemical waste - red mud. As a result, 700 thousand cubic meters of poisoned water rushed with great speed down the hill. On her way were three settlements: hundreds of homes, thousands of people. Toxic substances have already reached the local reservoirs. Now one of the major threats - the possibility of getting a poisonous water in major rivers, including the Danube. In this scenario, the environmental disaster could grow to an international scale.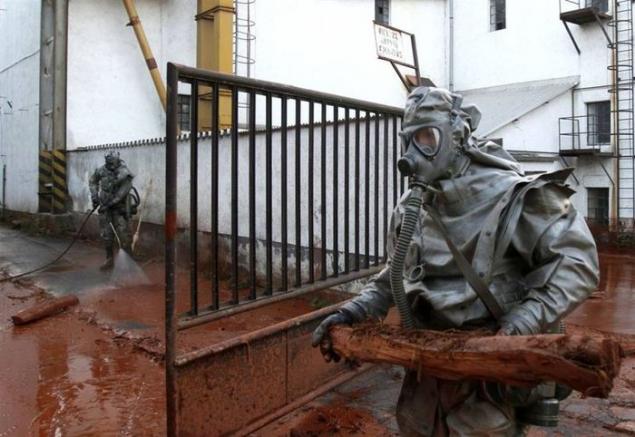 People sit on the roof in the flooded town of Devecser. Mostly level of a substance in the streets up to two meters.
Firefighters on the streets of the town of Devecser on Monday, 4 of October. Later in the afternoon arrived at the scene hundreds of rescue workers and soldiers. To avoid the spread of toxic waste dumped into the river rescue helicopter neutralizing agents.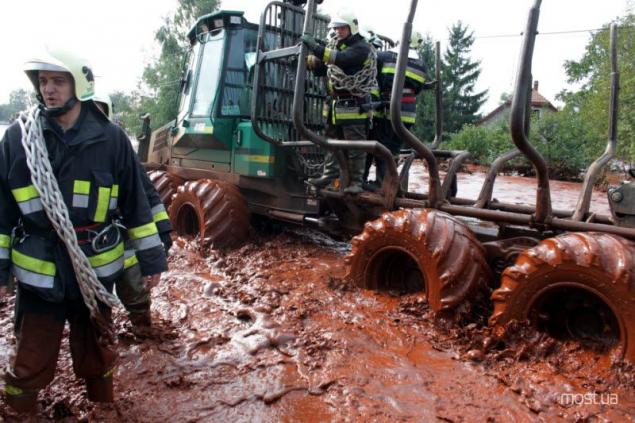 Rescuers in chemical protection suits cleaned area of ​​Devecser. At the site has a team of ecologists and hydrologists. Scientists are urgently trying to work out a strategy for the coming weeks.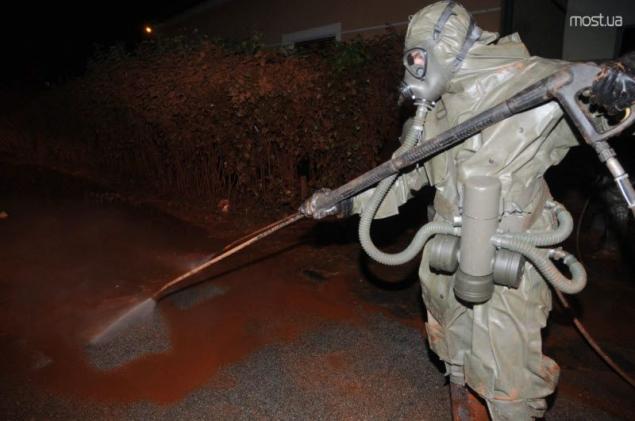 The girl from the village of Devecser rescues his cat. As authorities say, the immediate risk to human life is not, however, necessary to continue decontamination of contaminated soil. Technically perform this task as soon as possible, yet no one knows.