Let's see how mined gypsum. If you think that the production of gypsum does not concern you, it is very much mistaken. Gypsum almost everywhere - in building materials, hospitals, jewelry, works of art and even, it is said, in makdonaldsovskih buns. Well, about the buns I will not argue, but the fact that this unique substance gtpoallergennoe haunts us throughout life and a little later - a fact. But where does it come look at an example of "Knauf Gypsum Baskunchak".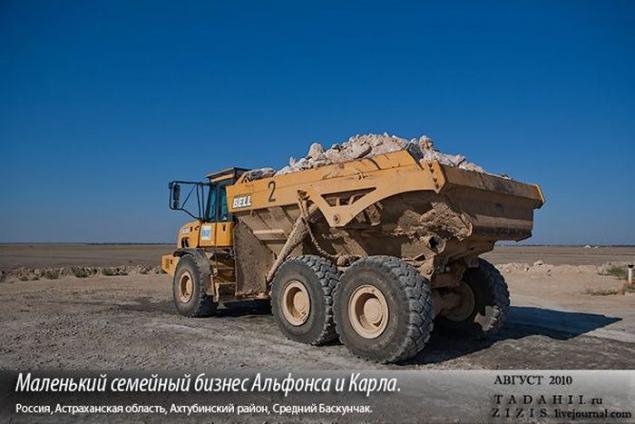 Well, let's stubby about the process, and then a photo of large and powerful machines. Here in this career mined gypsum. Development for the needs of the Volga region began in 1897, and the pit formed in 1927. Gypsum plant was built in 1932, and since 1949 on the career development of excavator introduced.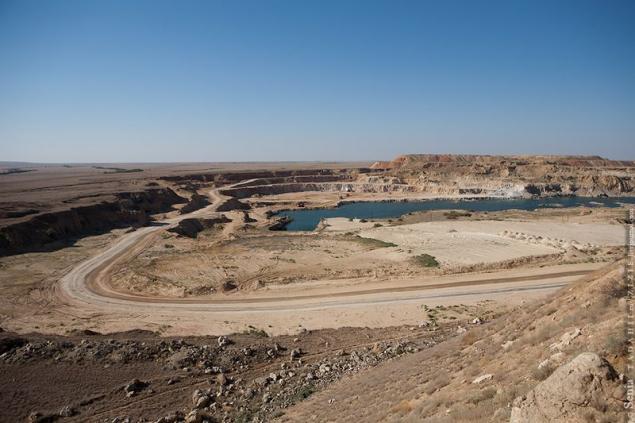 The company employs a number of old Soviet mastodons and new cars. As we were assured in the company's management, Soviet equipment will soon finally be replaced by a modern foreign. As for me, so great technique, electric. See the stone in the bucket? It is about three meters in diameter.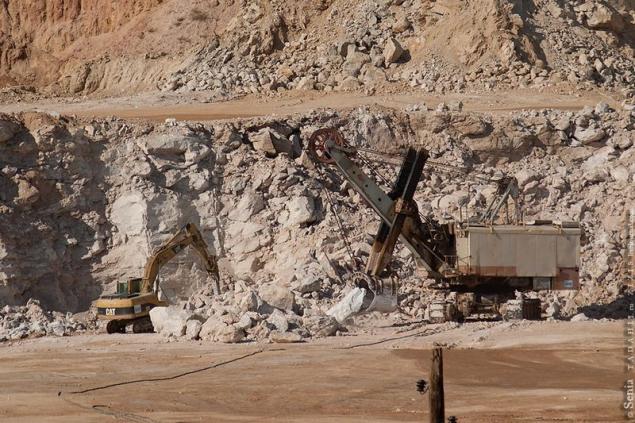 Cleaved pieces of rock goods in a large 20-ton dump trucks. Here there are BelAZ :) Yes, it was. After the collapse of the Soviet Union began to plant JSC "Mineral", then in 1998 the shares were purchased by the German company Knauf.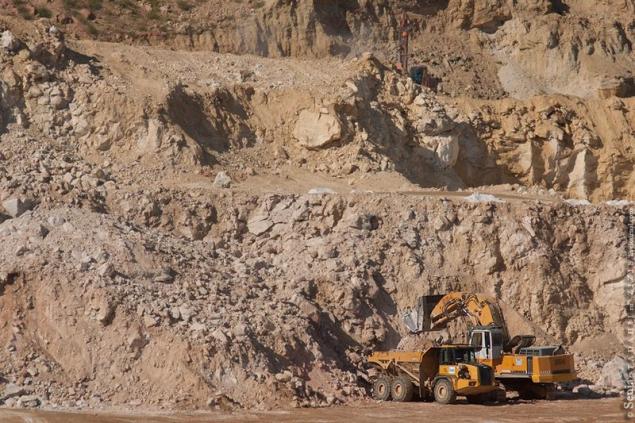 Here BelAZ. Tipper delivered to breed stone crusher. Speed ​​on a career of not more than 60 km \ h in the city.