Let's see how mined gypsum. If you think that the production of gypsum does not concern you, it is very much mistaken. Gypsum almost everywhere - in building materials, hospitals, jewelry, works of art and even, it is said, in makdonaldsovskih buns. Well, about the buns I will not argue, but the fact that this unique substance gtpoallergennoe haunts us throughout life and a little later - a fact. But where does it come look at an example of "Knauf Gypsum Baskunchak".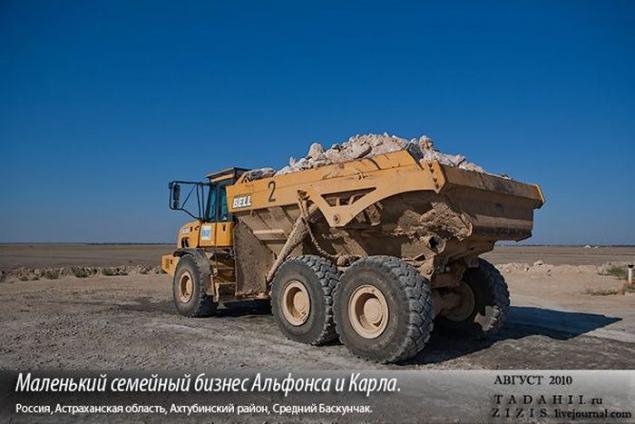 Well, let's stubby about the process, and then a photo of large and powerful machines. Here in this career mined gypsum. Development for the needs of the Volga region began in 1897, and the pit formed in 1927. Gypsum plant was built in 1932, and since 1949 on the career development of excavator introduced.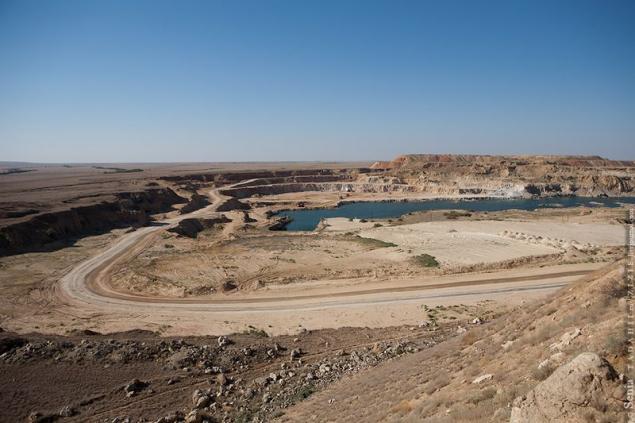 The company employs a number of old Soviet mastodons and new cars. As we were assured in the company's management, Soviet equipment will soon finally be replaced by a modern foreign. As for me, so great technique, electric. See the stone in the bucket? It is about three meters in diameter.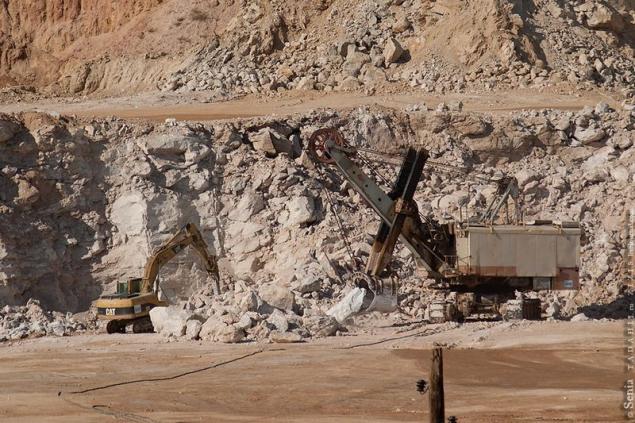 Cleaved pieces of rock goods in a large 20-ton dump trucks. Here there are BelAZ :) Yes, it was. After the collapse of the Soviet Union began to plant JSC "Mineral", then in 1998 the shares were purchased by the German company Knauf.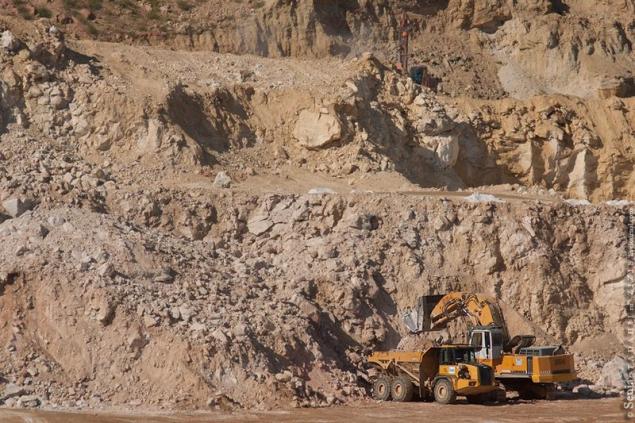 Here BelAZ. Tipper delivered to breed stone crusher. Speed ​​on a career of not more than 60 km \ h in the city.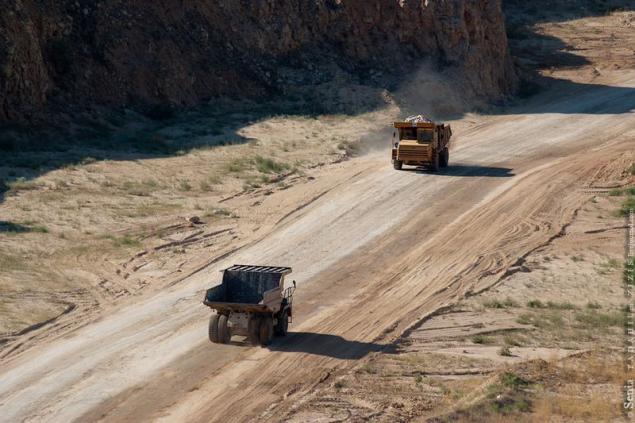 Large chunks of rock crushers in unloaded. One machine is unloaded, the second is set for unloading, a third were approaching.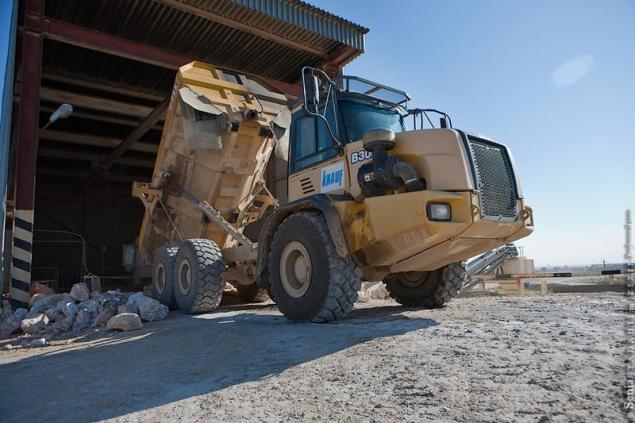 Receiving opening crushers. It is terrible to imagine what's going on inside.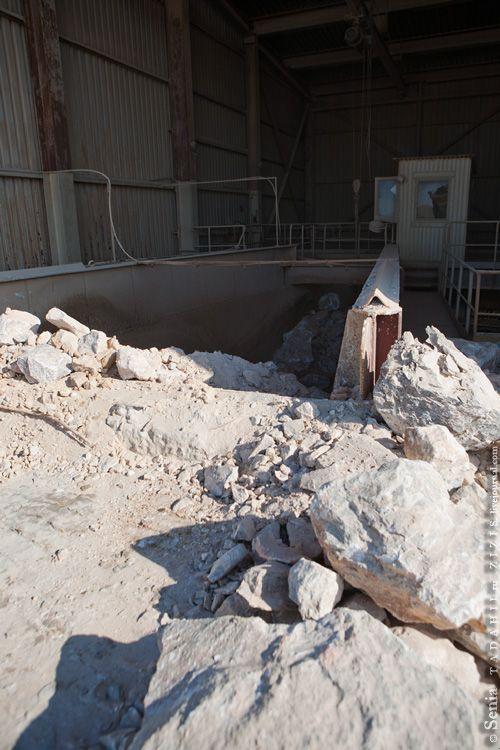 Huge chunks of crushed to 5-10 mm pieces and get on the conveyor. Unfortunately I do not know the name of this building.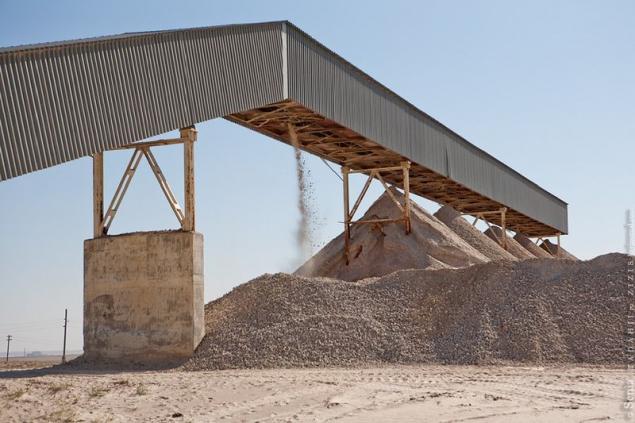 And poured into a handful for further loading and transportation. A handful, I must say, not small, tall three-storey house. I tried to climb up on one of them, but was stopped in the middle, you can not.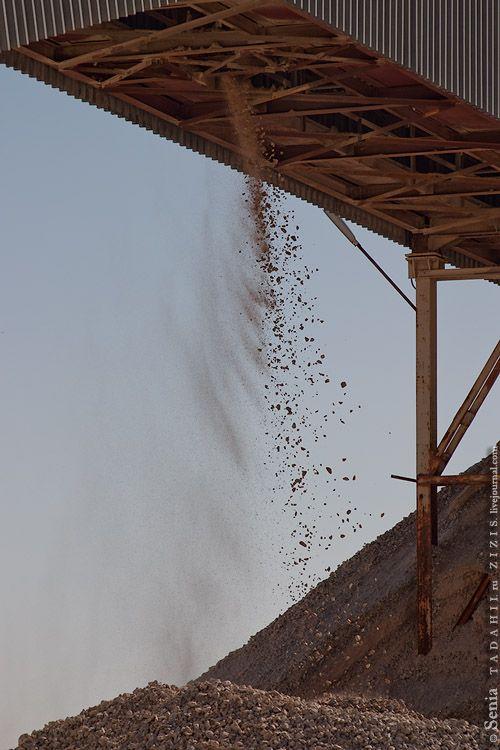 However, it remains for me to remember here is this picture :)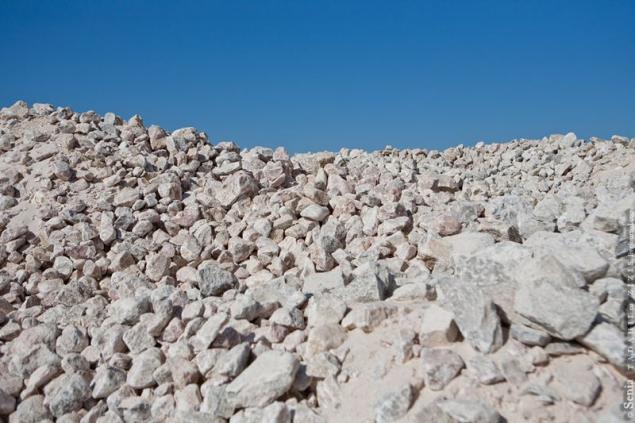 A more courageous drivers carry shredded pieces of rock to the factory where the plaster milled into flour and add all sorts of additives for plasticity, Kohler and other chemistry.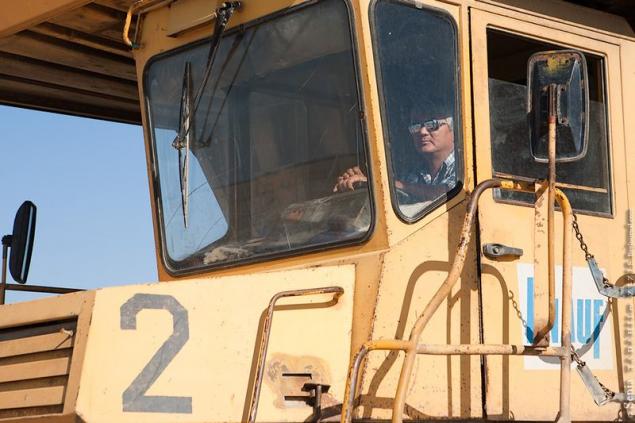 Here is the stone crusher by.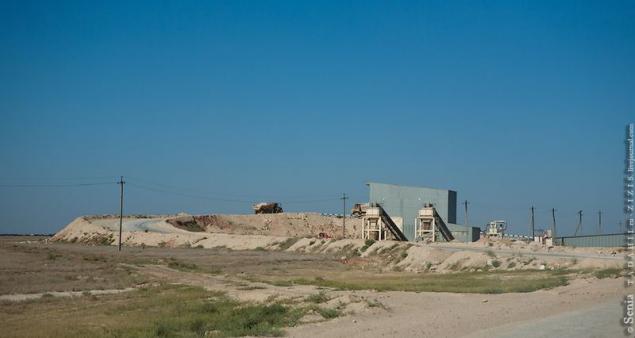 Unfortunately, the rules of the internal Safety did not allow the company's CEO to show us the entire production cycle, but it is very popular and pobrobno explained to us in words.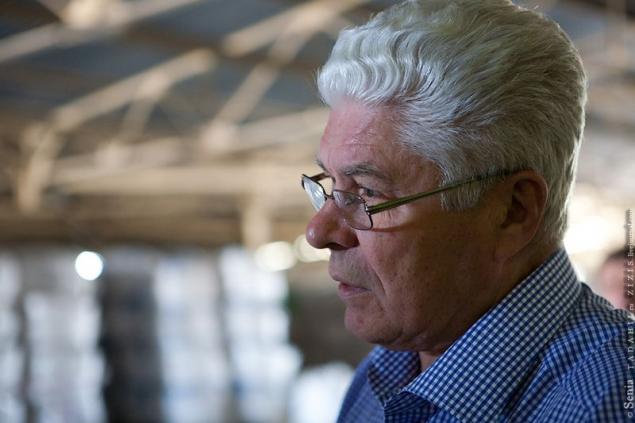 These additives for various mixtures. They are introduced into the plaster on certain secret recipe, it all depends on the requirements of the material.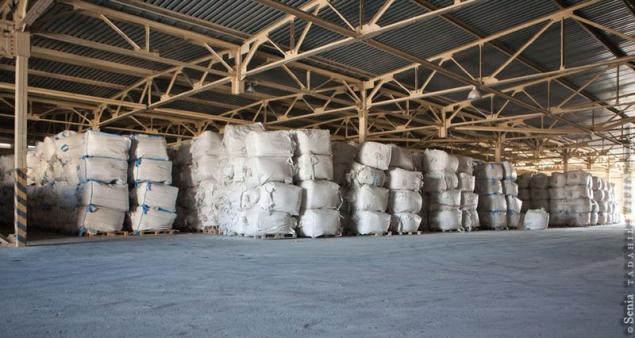 After grinding gypsum and mixing it with additives get ready construction or facing mixture. It is packaged, stamped and products are packed on pallets.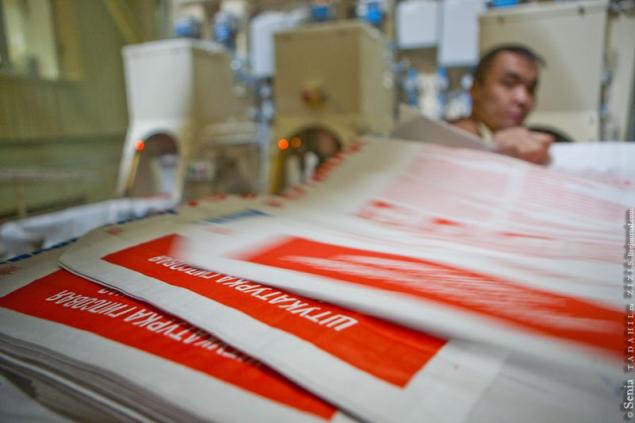 In the production of work by local residents. And for a place to stay here very hard, stable kguglogodichnaya salary and a no social package to find in these places is very difficult.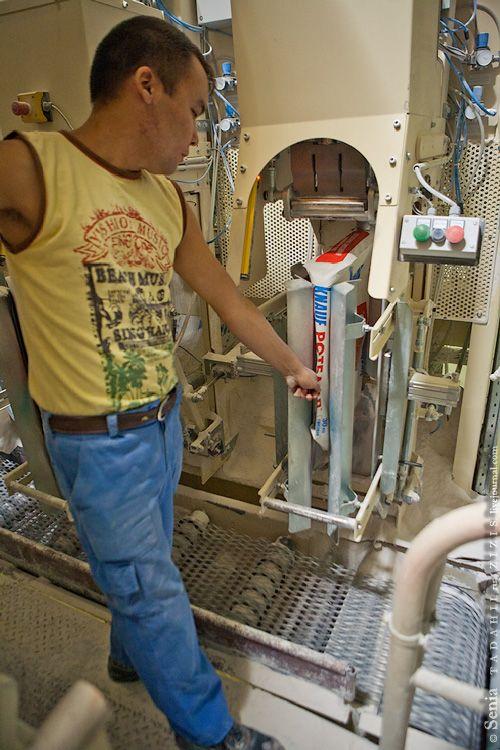 Dmitri A. talked about a few degrees of protection products against counterfeiting. Most of these protections will see only a professional, and we can come in handy a couple of obvious. On the front side of the bag now is a sticker that changes color when touched by hand.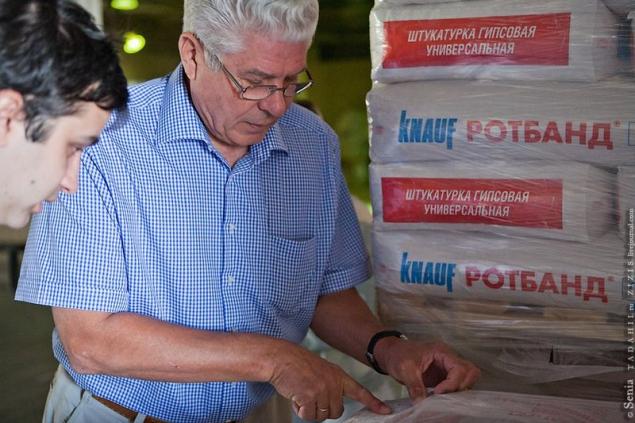 If you buy products Knauf, and almost every major manufacturer, look for the stamp. There must indicate the date and time of production until the second. If one party dies all the same - this is an obvious fake.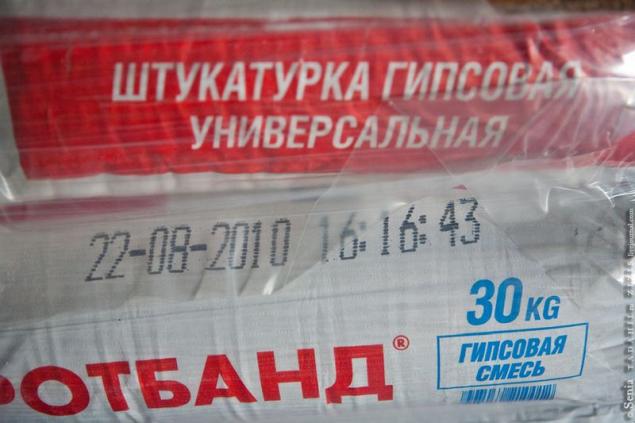 Back in the pit and look at the nature of this place and big cars. The picture is clickable.

"Wild lifeless desert" ... It seems to be the only green bush that I saw there.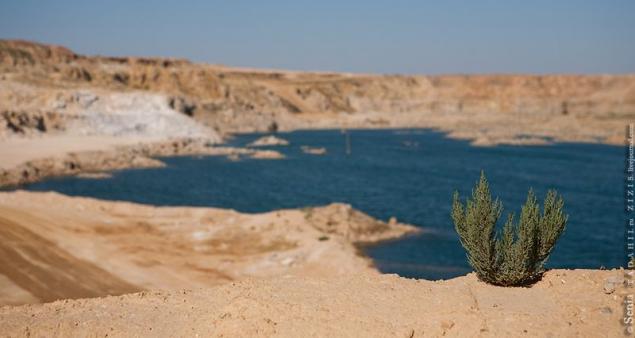 It is for these stones hidden village Middle Baskunchak.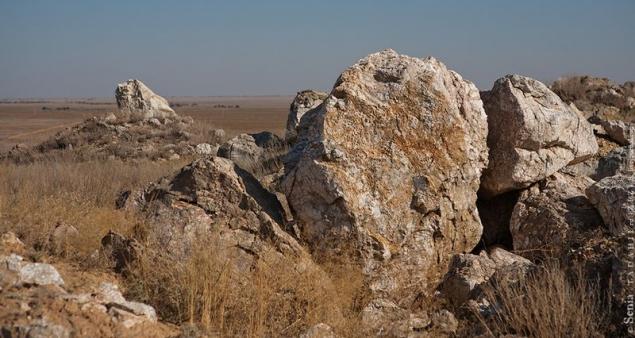 Inspection of holdings.
Now the machine. They have nothing to talk about, yellow, large and powerful. Therefore further without the text.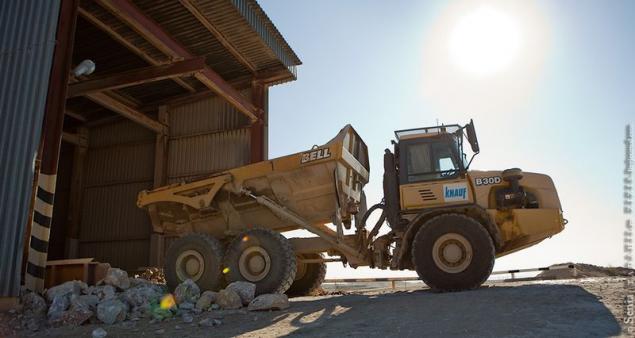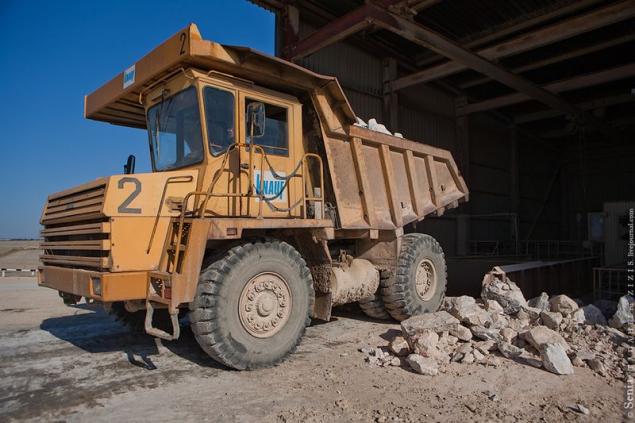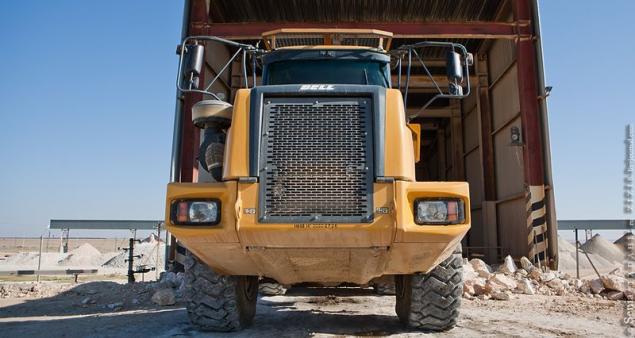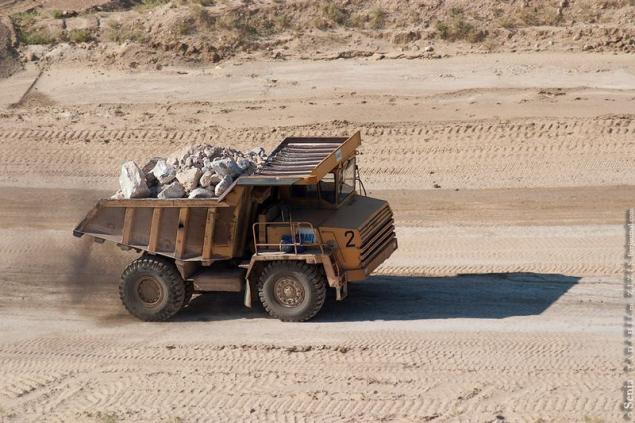 Here is another handsome. On electricity.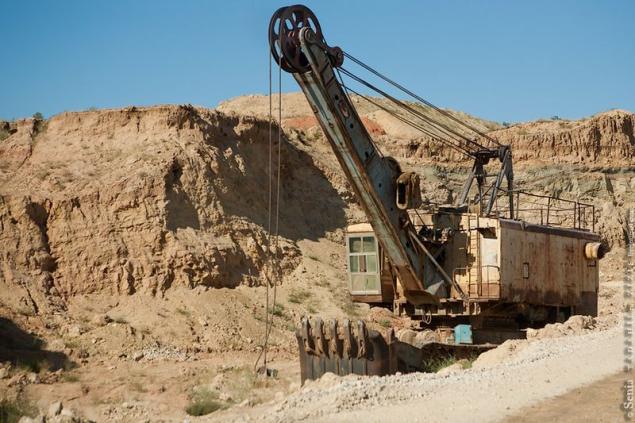 Roads in career constantly spilled water from Lake Marmara. The water is pure, even in the photo can be seen.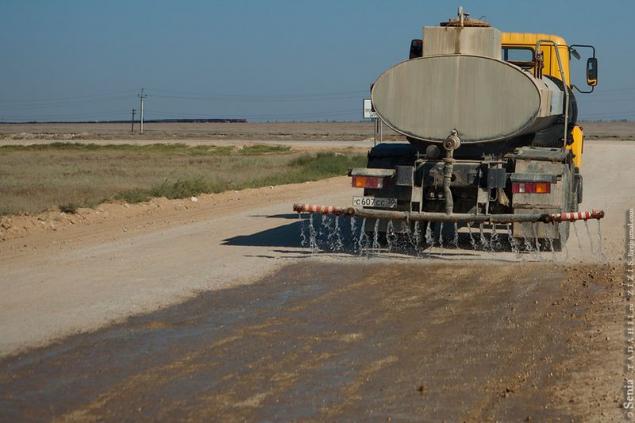 That's lake. Unfortunately, free access to the closed - production ...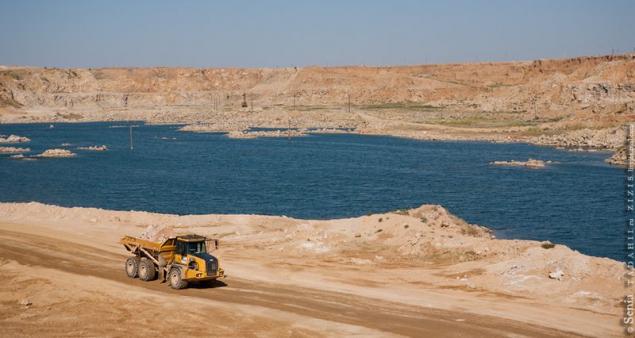 Our conductor Olga considers gypsum. I did not expect that he's so cool. Soft warm stone, almost plush :)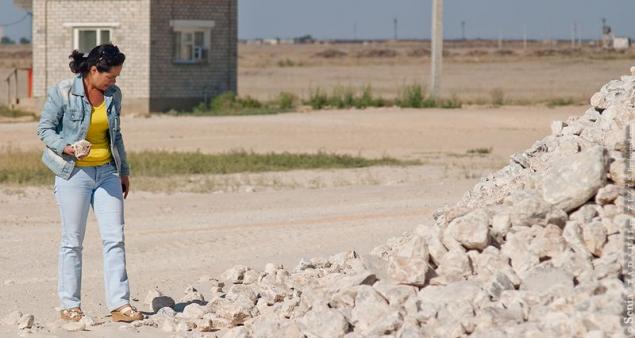 Here is the quarry from the side. For heaps can not see anything.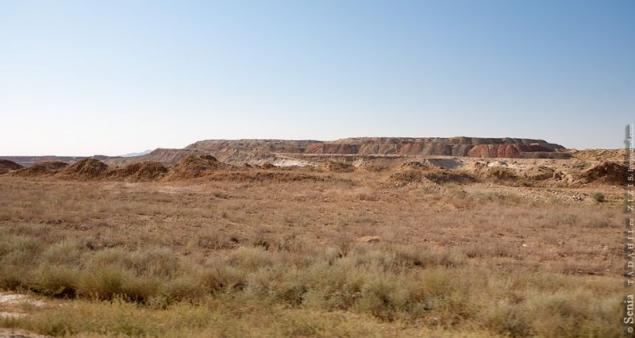 Throw a farewell glance at Nizhni Baskunchak and the lake, they say "good-bye».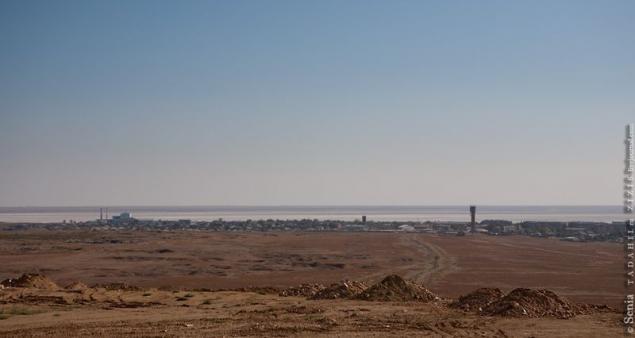 via Source