Sexy prophetess Weather 5 weeks kicked off "accumulated" after the child's birth weight. 40-year-old TV presenter recently became a mother. And her alluring shapes floated sharply. But Claire is not one of those ladies who lose heart! Not a bit kompleksuya, she appeared in the end of July, in a London park in a green bikini.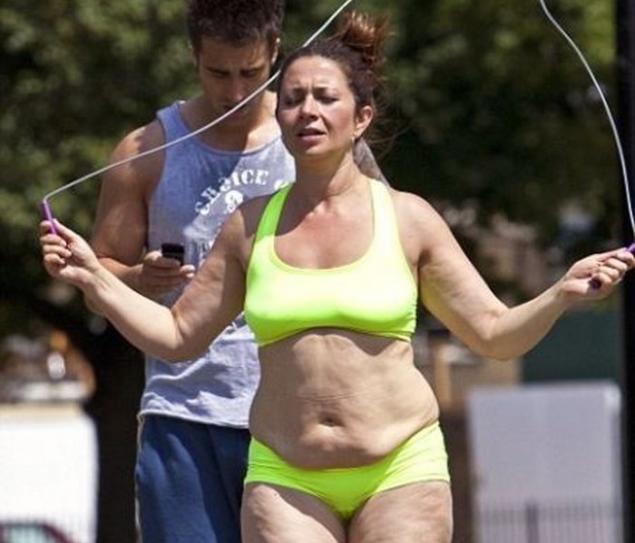 And accompanied by a "player-coach" - her husband Chris, too, by the way presenter. With their little daughter that was born in November of last year, remained seated nurse. Claire run, jump rope, lupila fists on her husband with a punching bag.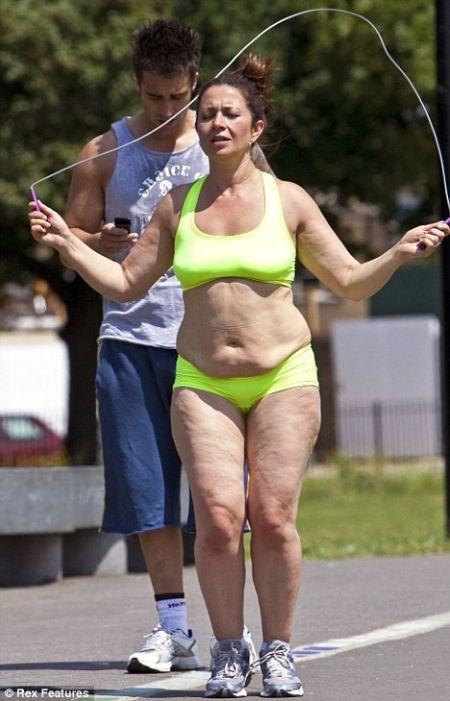 And a total of 5 weeks - Claire appeared on the TV screen. Hudyshechka! British viewers are very happy. And now with great pleasure watching the weather forecast on TV.