Fashion designers and fashion designers in their podium masterpieces embody their own ambitions,
dreams, creative ideas, but hardly ever think about practicality, they have created dresses.
As much as a matter of course that the patterns from fashion shows - is pure art,
and fashion designers compete to create the most impractical dresses.
Here's a great example of design ideas - a dress of sponges for washing dishes.
The area received designer sponge is so big that you can, hypothetically,
wash giant frying pan, pot and even the kitchen, if you actively work the entire body.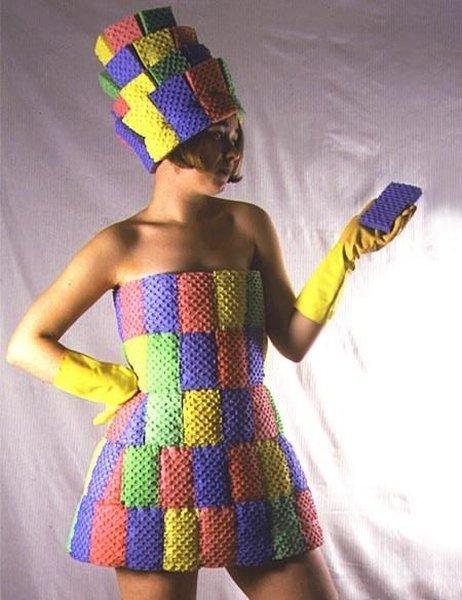 Dress-horror story can be used instead of a pumpkin on Halloween. What is missing is lit candles inside the whole structure, but it's probably not very safe for the model.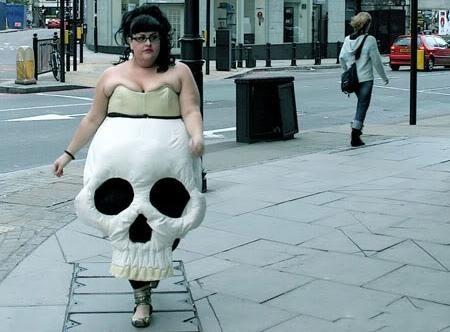 Dress made of matches will come as NC in the long march on wildlife, fishing, etc. Light a fire with the dress and will most inexperienced traveler, and stock up on firewood he would not have.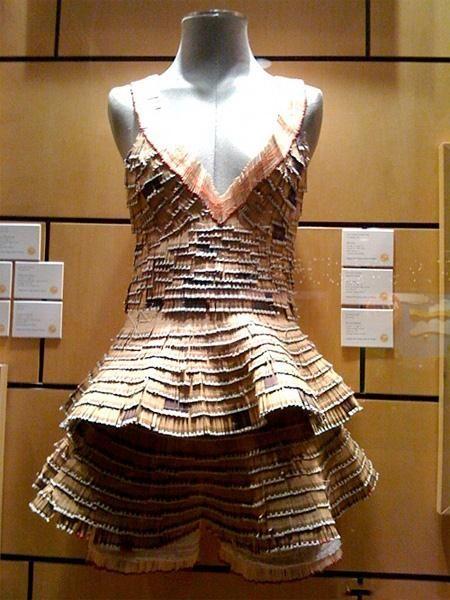 Dress of the flower pots can be used for growing seedlings for the garden - a compact such notion, and to transport the seedlings on itself very comfortable.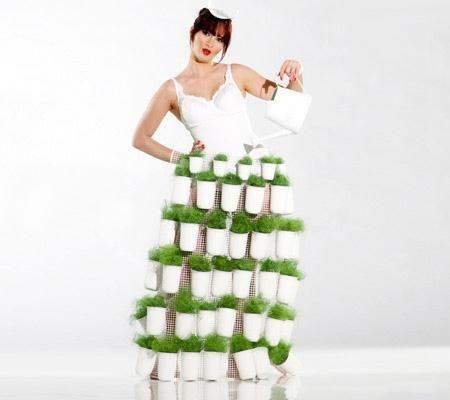 The dress of cabbage leaves is well suited for the trip to the zoo. Full House, at the open-air cages with herbivores will be provided! Oh, do not forget to have a change of clothes ...
Dresses of rubber products - balls, elastic bands for money or condoms - can be used for its intended purpose, and immediately a huge number of people. This lively stall rubber pleasures.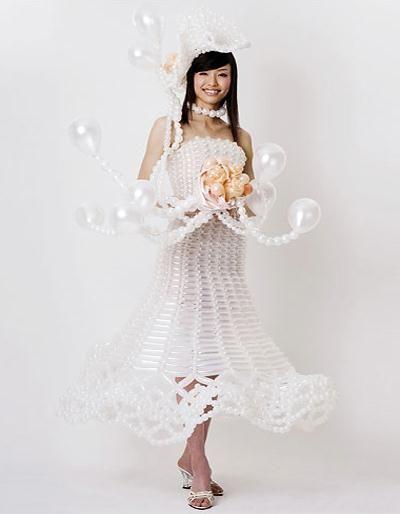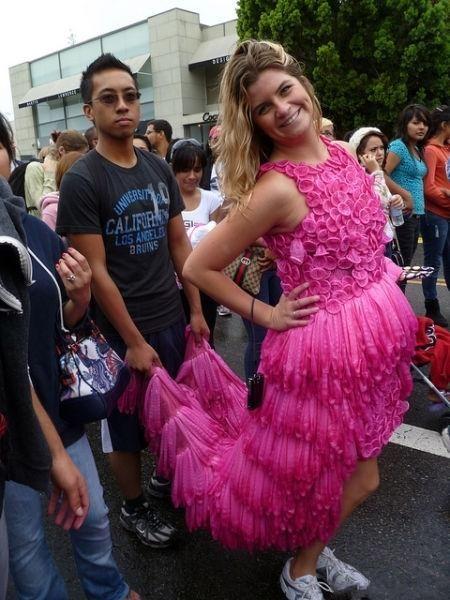 Dress from china could acquire criminal organizations to intimidate. Perspective - Do not remove this dress until the end of days - anyone make agreeable and submissive.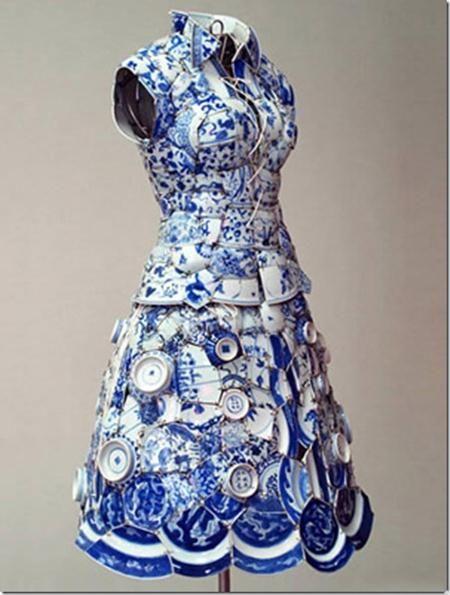 Dress - a roll of writing paper - suitable secretary or stenographer with a very busy schedule.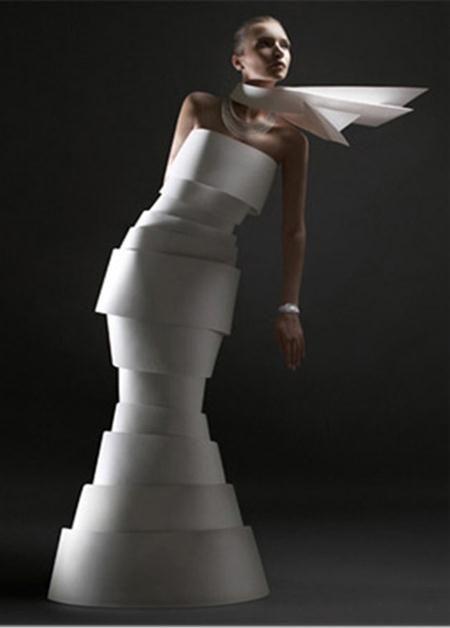 Dress from natural female hair ensures its owner a place in the main totem of the tribe of cannibals.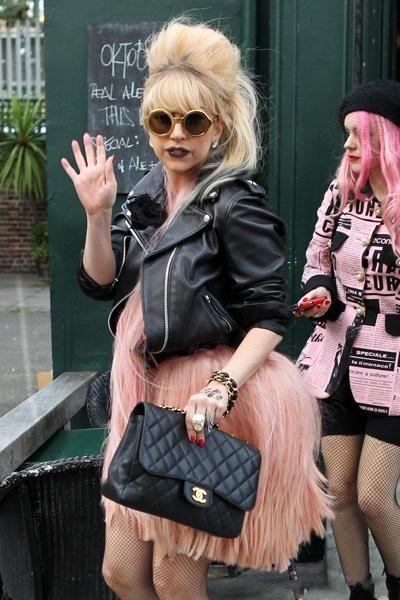 And edible dress - from meat or cake - help feed all the friends at a party, the main thing is not to get itself on the barbecue or the plate.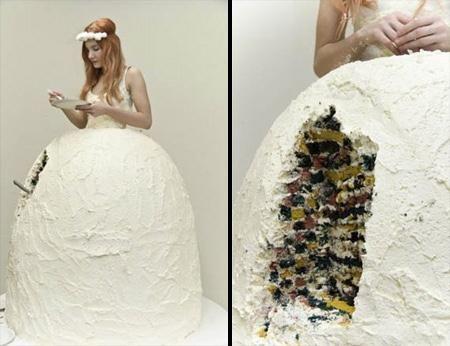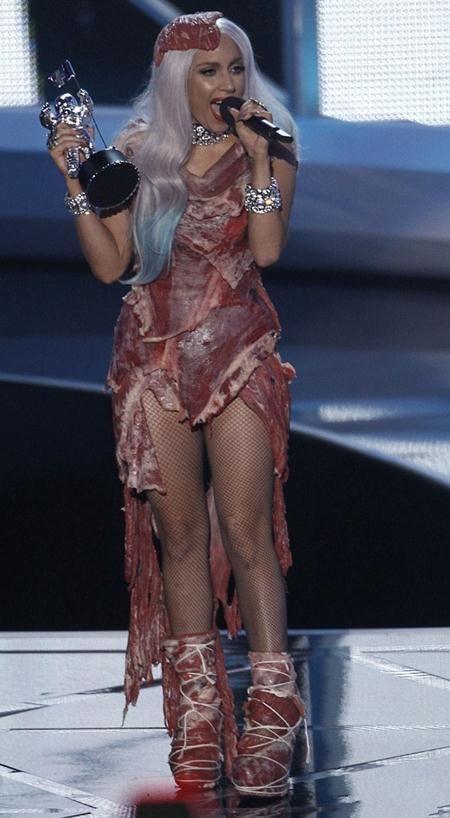 As you can see, in the most absurd design projects you can find a common sense and practical use. So maybe fashion designers - absolutely practical people?
via neobychno.com