In Barcelona, ​​at every step you can see something interesting.
It does not relax and get bored - go, such as Gothic Quarter,
raise your head and there shoes - such as stotysch time is seen, but still smiling :)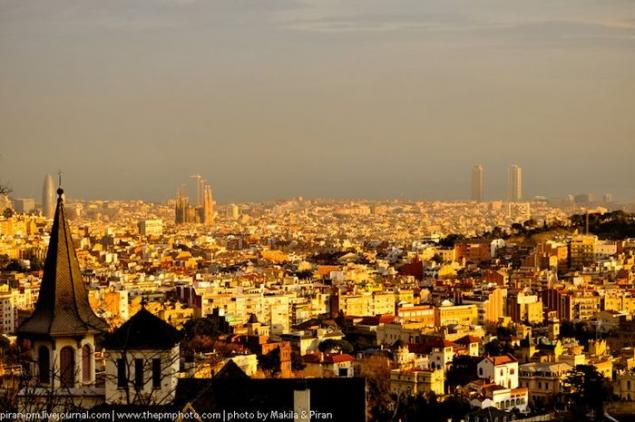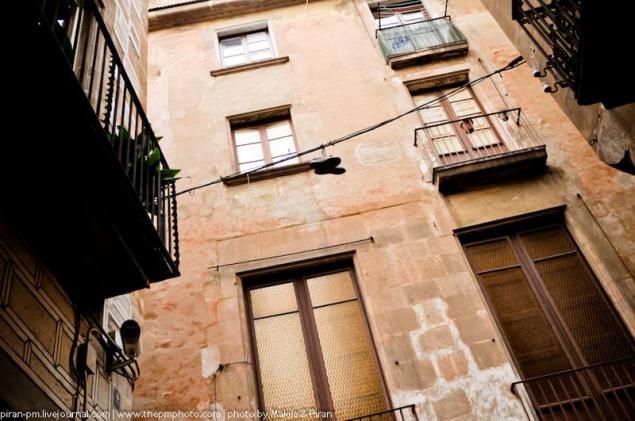 On the wall demonstrations and formation flights of swallows flying turtle.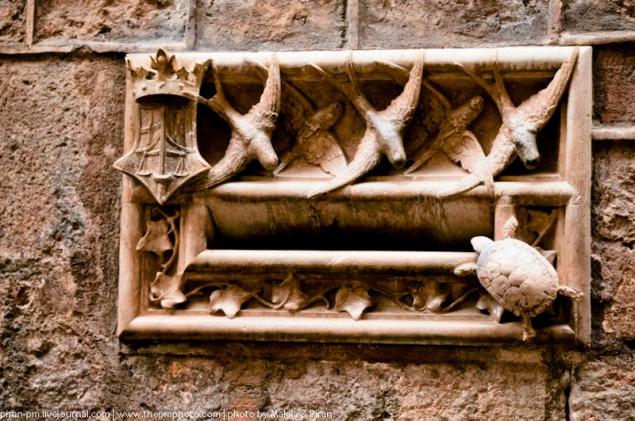 You come into the church yard, and there is an interesting fountain ...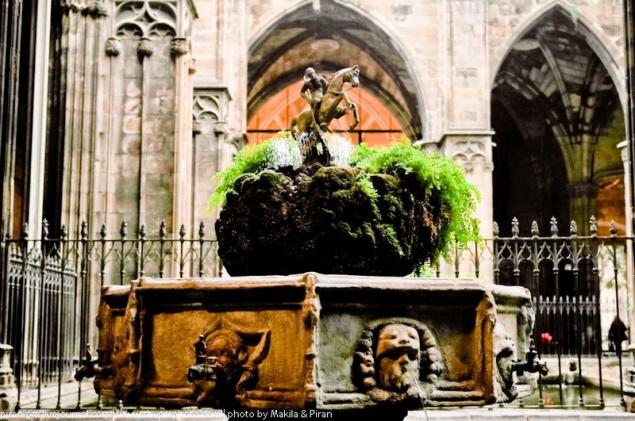 and geese (?) sleep.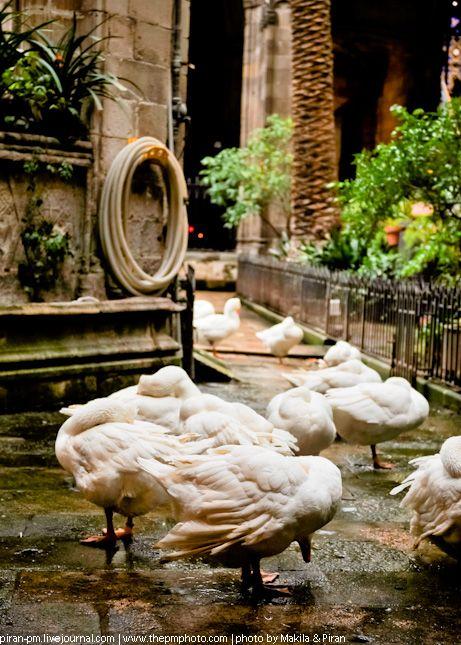 Historic building and graffiti look good together.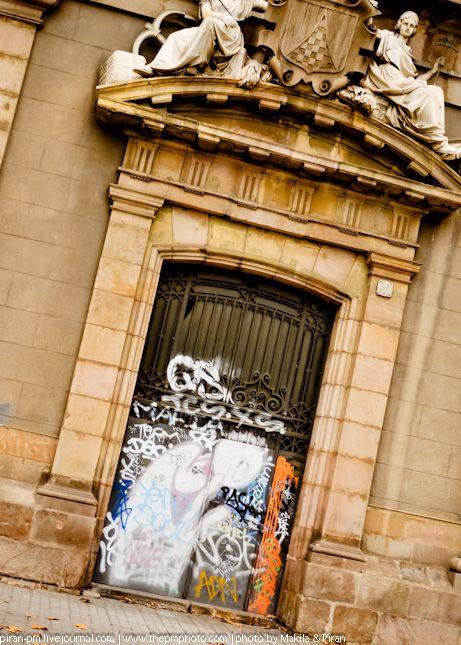 To look out the window - and there is a workshop.