On KONDRATIEVSKY Avenue drainpipe under the weight of ice has fallen off from the house and flew into the cabin of a moving car ... You can say - the balance from death!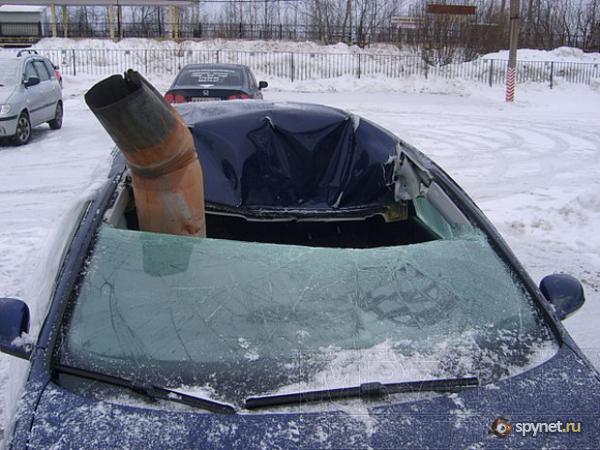 "I was driving down the avenue ... Kondratieff, then I remember how the traffic police inspector tells me that I need to go to the machine" Ambulance "," - says the patient Municipal Hospital number 15 in the Vanguard.
The windshield was broken and sticking out of the passenger seat drainpipe filled with ice.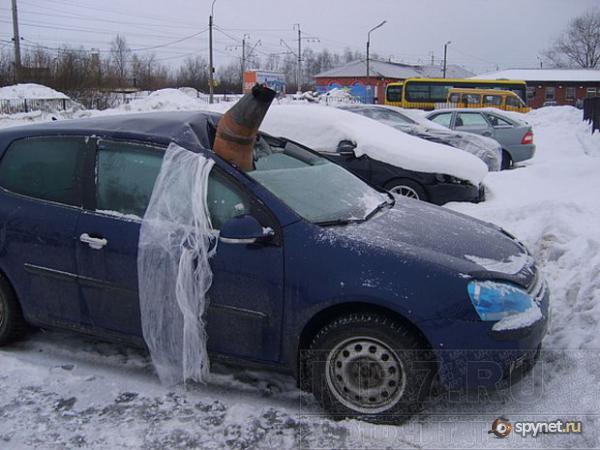 January 9 around 23:40 Igor Kol'chenko driving his "Volkswagen Golf" in Kondratieff Avenue, when suddenly the windshield at the house fell down the drainpipe with a huge piece of ice inside. She broke through the roof, and got into the room, hitting the driver.
51-year-old Igor V. suffered serious injuries and lost consciousness. Unmanaged car flew into the oncoming lane, drove about 200 meters and stood on the sidewalk opposite side. Igor woke up at that moment, when he provided first aid to the traffic police, by chance were traveling behind the Volkswagen. If the pipe has fallen by ten centimeters to the left, then blow could be fatal.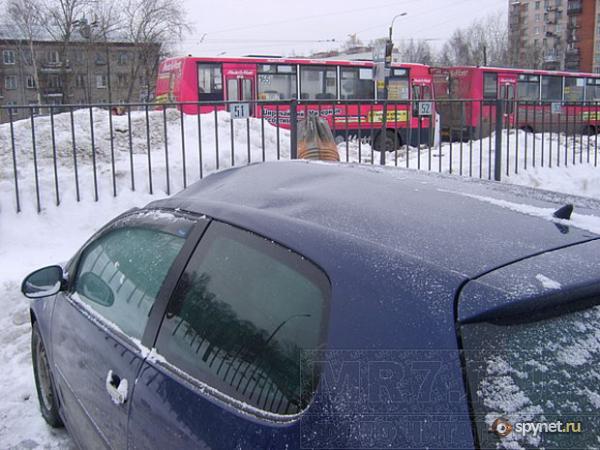 "I've broken five ribs, works hand something right foot heart, concussion, broken nose - lists Igor V. injury. - Doctors say that I lie here at least two weeks ».
Now Igor Kol'chenko located in the city hospital number 15 on avant-garde street. His legal representative Michael Lopunov told us that the name of the victim is preparing a civil lawsuit against the organization responsible for the pipe. Who is to blame - not yet found.
The car is badly damaged. Now and machine, and the culprit PE - pipe is located in the parking lot.