Designer and artist Lesya Paramonov this spring gave us a real fairy tale. It is a wonderful collection of autumn-winter 2014-2015 takes us into the world of mythical animals, fantastic nature and atmosphere of this tale.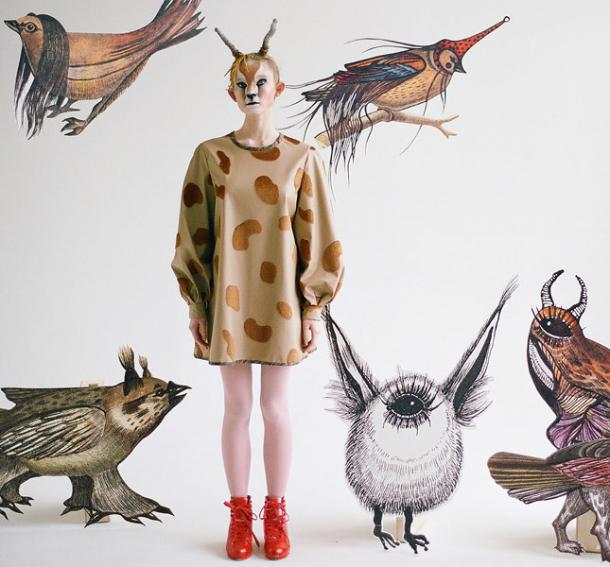 The inspiration of this collection are the magical fantasy of wood, non-existent animals, birds, mythical characters, spirits of nature and the non-existent world of fairy tales. A spectacular collection of Monstrology similar to children's sleep and a well-told tale, in which all beings and the spirits of nature seem to be alive and real.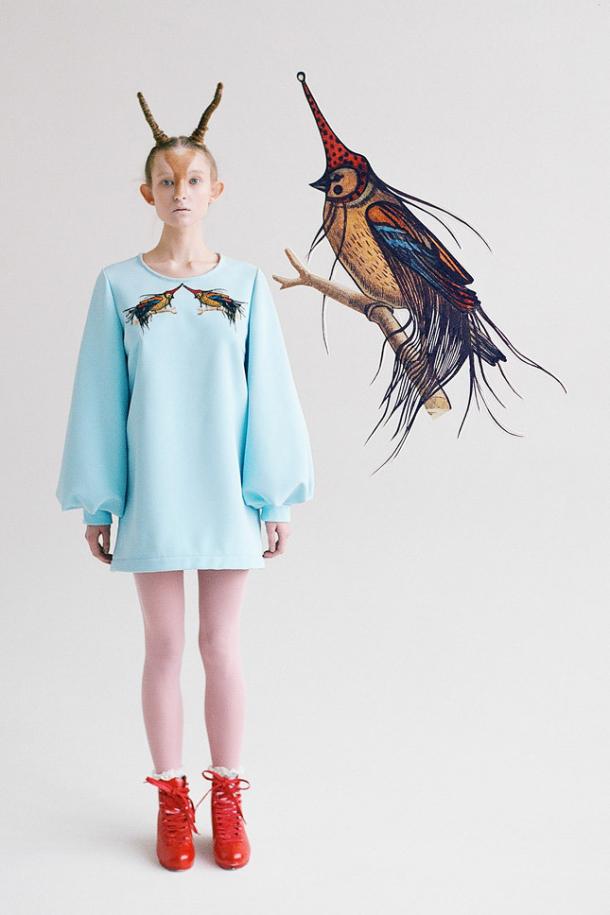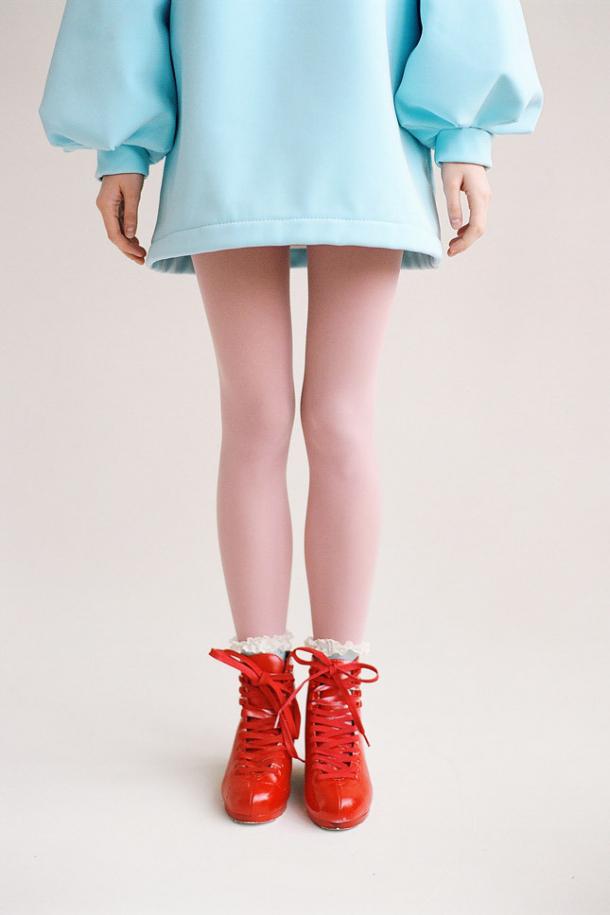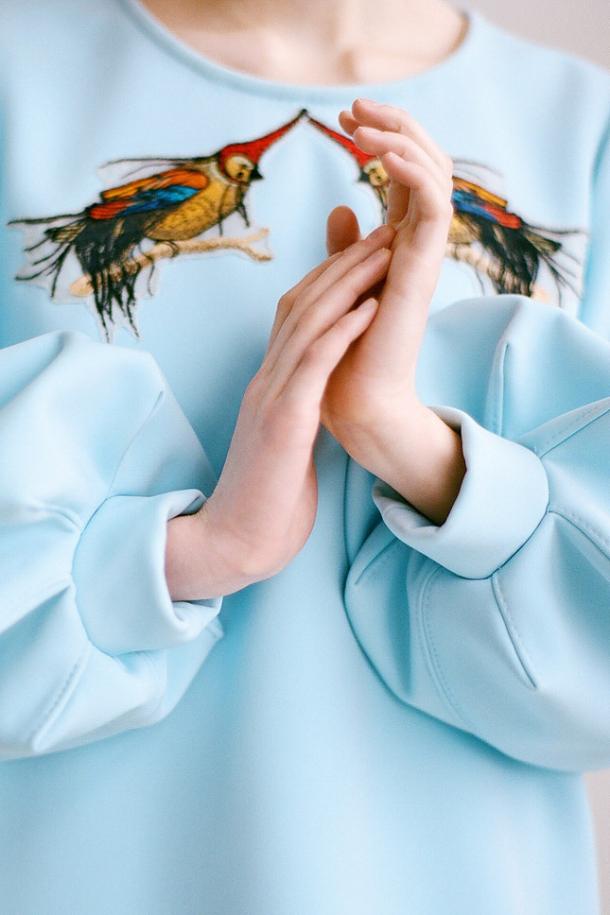 The main colors of the collection was the sky blue, the shade of a clear, bright sky. These things are well established wardrobe dreamer: fairy dresses of velvet and tulle, floral patterns, images of non-existent bird coat with imitation animal skins.